Helping Land, Tondo, Manila, Philippines
Sept. 9-10, 2017
We all wanted to help and provide for those in need from the devastative fire incident in Tondo, Manila last August.
With the kind hearts of generous people, we were able to.
We had a repacking and distribution day on Aug. 26-28, 2017. Nearly 700 families were given clothes, banigs, toiletries, canned goods, instant noodles, milk, biscuits, alongside packed lunch with juice and a lot more!
Here is the recap for that outreach.
https://www.projectpearls.org/2017/09/project-pearls-outreach-first-batch-of-fire-reliefs-repacking-and-distribution/
We are overwhelmed by the outpouring support, trust and generosity of everyone around the globe.  We received over $15,000 in monetary donations and thousands of in-kind donations (food, clothes, household items).
And we are so glad that we were able to do the distribution for the second time around! Help and donations came pouring in and so the entire Project Pearls team were ready to repack and distribute goods again to 660 families.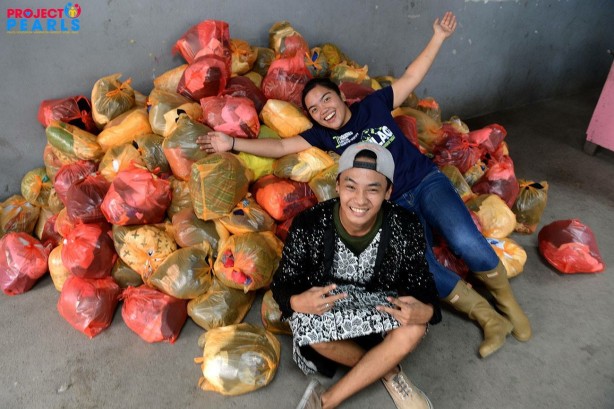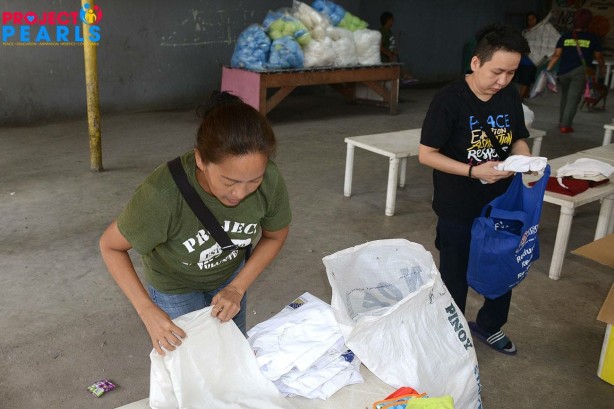 Sept. 9, 2017. Saturday
After the feeding of kids, the whole courtyard then became a huge repacking area full of willing and hardworking volunteers.
There were volunteers assigned to sort and repack the donated clothes.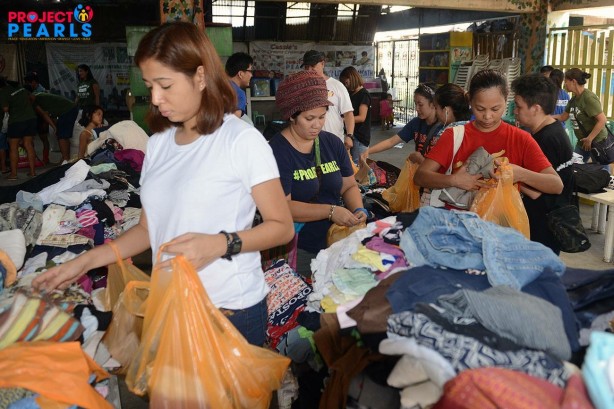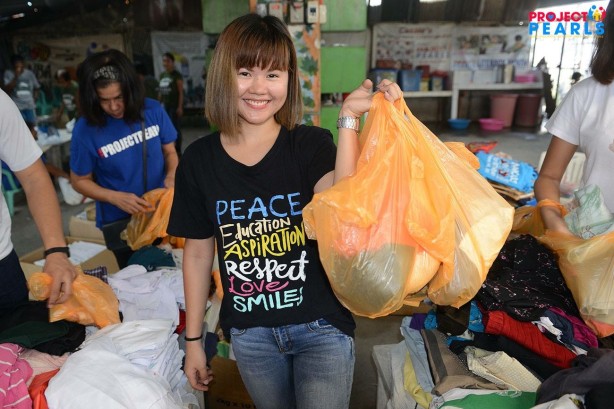 There were also volunteers assigned to repack the rice. Each family recieved 5 kilos of rice.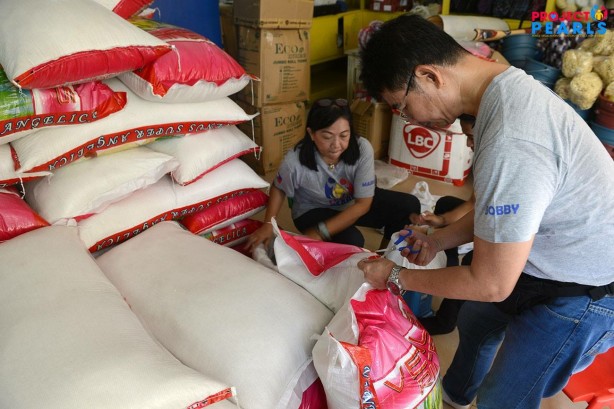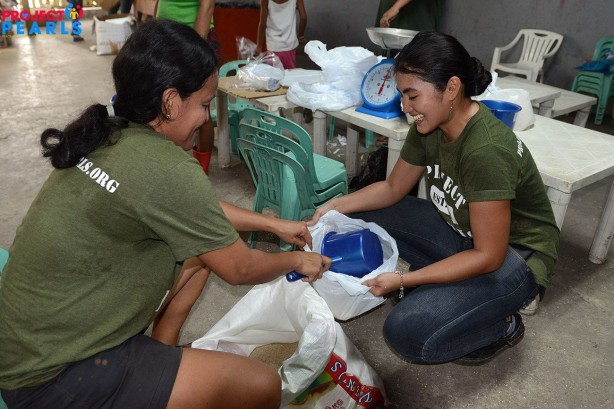 Then there's a bunch who repacked the medical kits.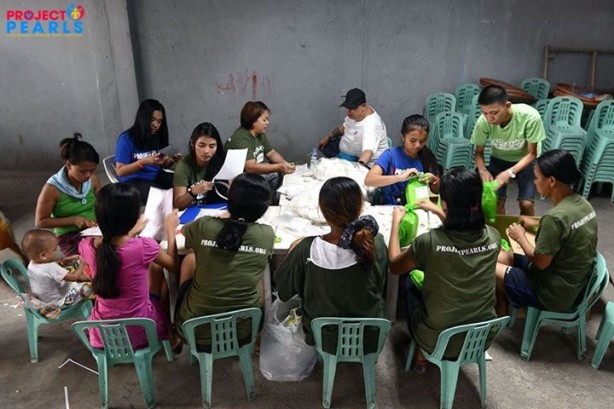 In less than two hours we were done repacking and ready to distribute the goods the following day.
Thanks for today, volunteers!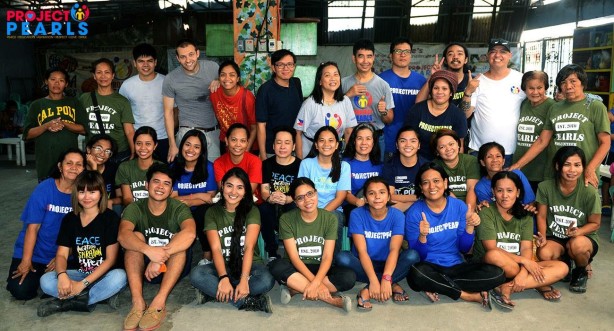 Sept. 10, 2017. Sunday.
For this day happened our distribution of fire reliefs.
The kids had their breakfast first before anything else.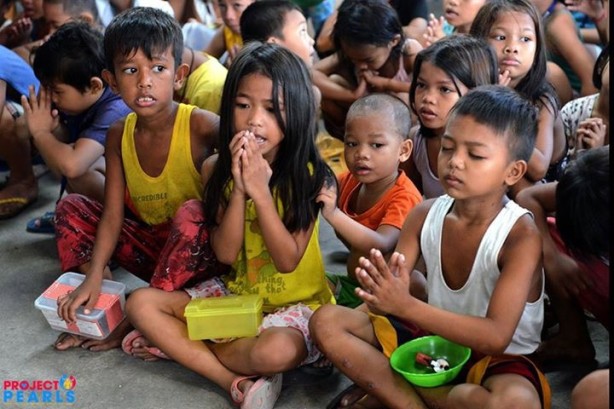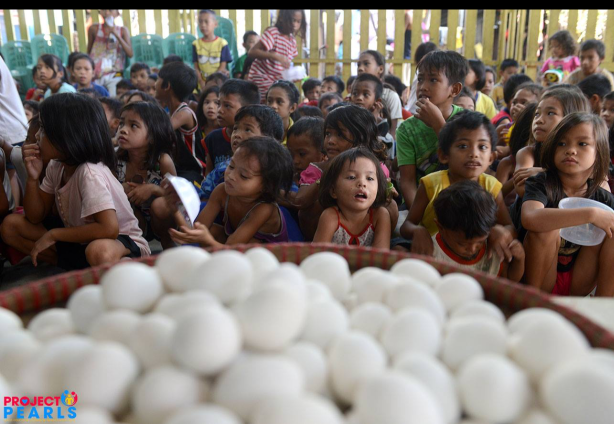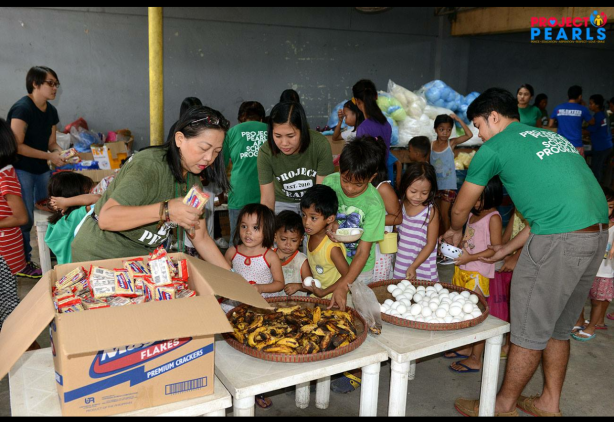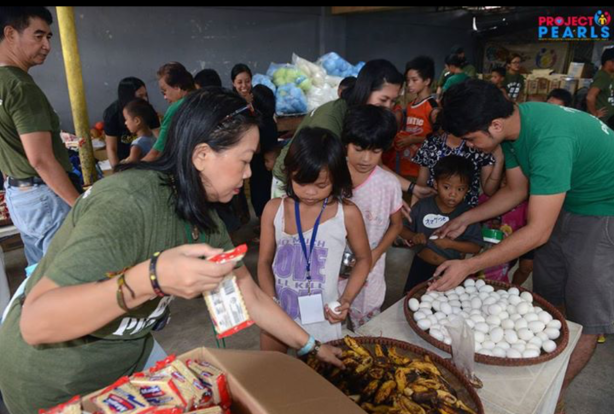 We skipped the After School Program tutorial activity this day as we were going to distribute the goods we repacked yesterday.
Our After School Program group of volunteers were joining us for this day's distribution of fire reliefs.
And once again, "Bayanihan" at its finest.
As we know, 'Bayanihan' is a Filipino term in which people in a community help each other and join forces to finish a certain job faster and easily. In other words, our volunteers exemplified teamwork.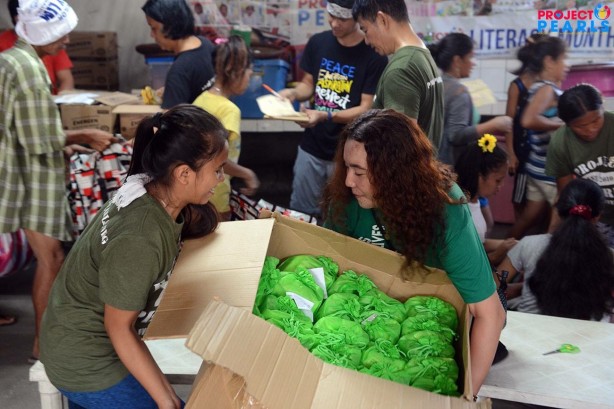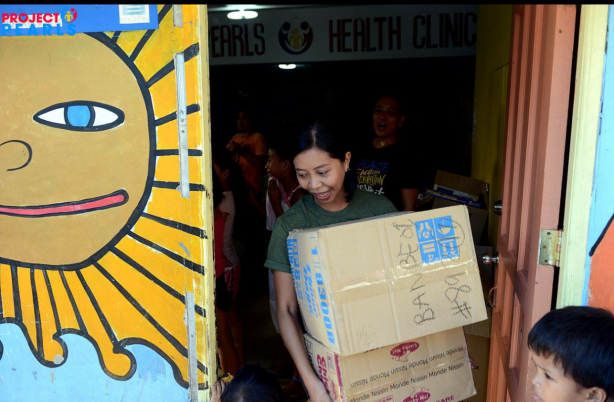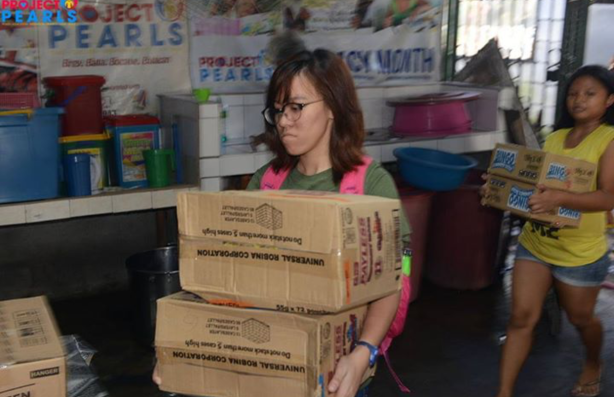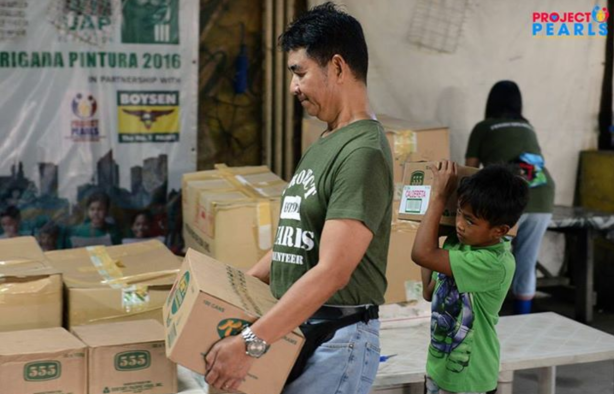 As early as 8 in the morning, affected families of the fire were lined up outside our courtyard. They brought eco bags to collect their donations and a verification form.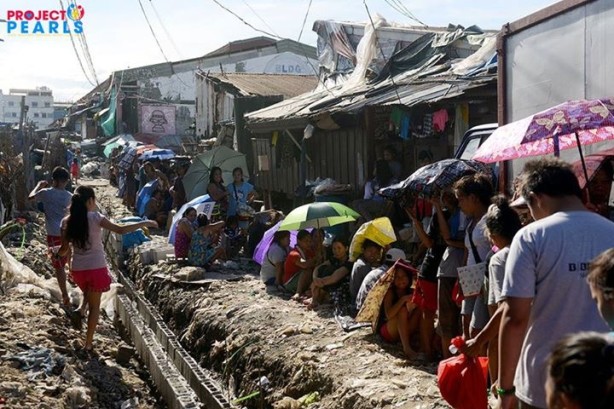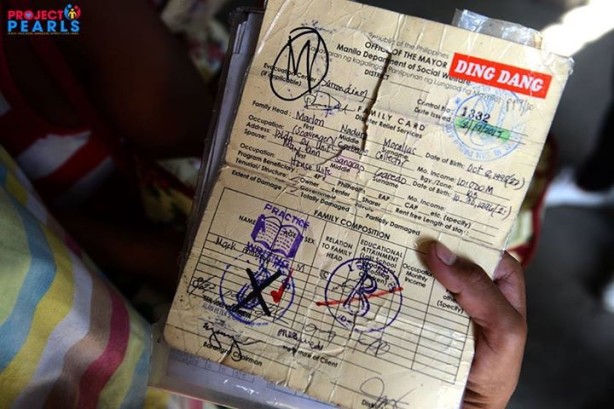 Just like the first batch of distributing fire relief items, it was a smooth flow once again.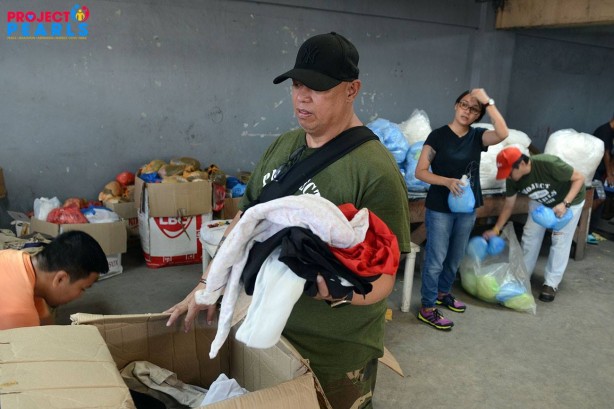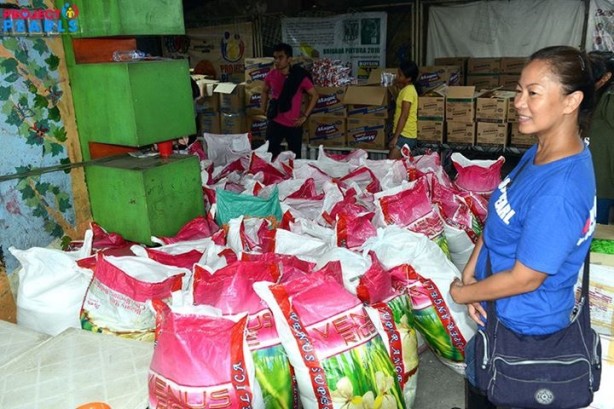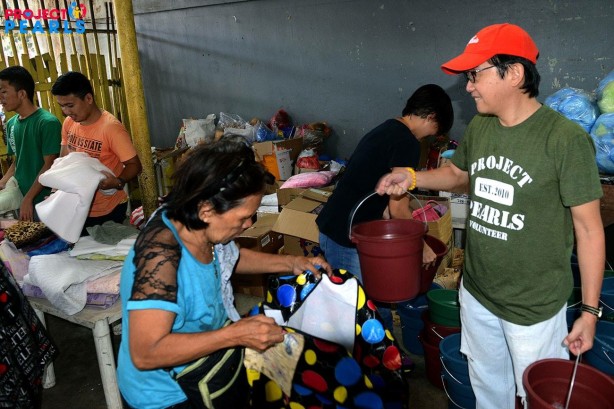 Everyone went home with smiles on their faces.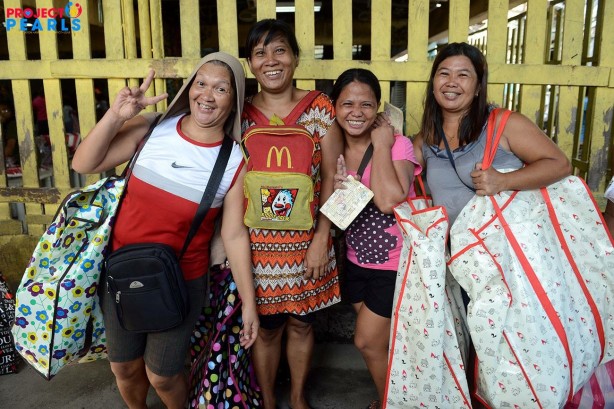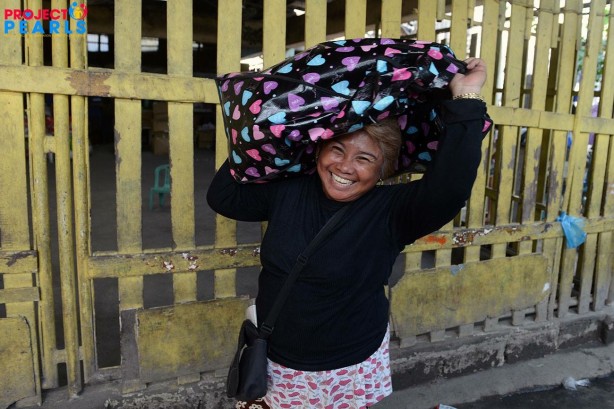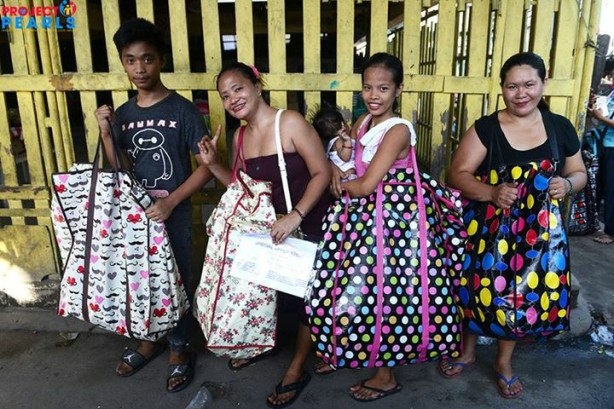 Thank you to our head planner volunteers, Peachy and Gelo Abellon and for the hardwork of all our volunteers!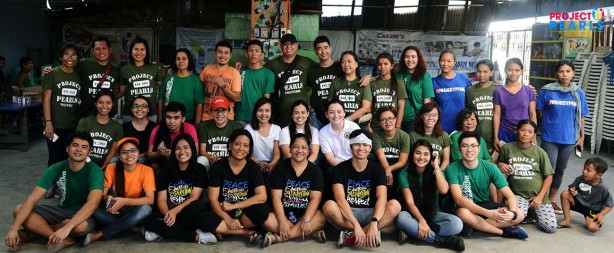 And a huge thanks to all our sponsors and donors! Breakdown of expenses were already posted here on our official website.
Learn more in this link: https://www.projectpearls.org/brgy-105-tondo-fire-relief-operation/
Truly, together we can do great things and the impossible just become so reachable!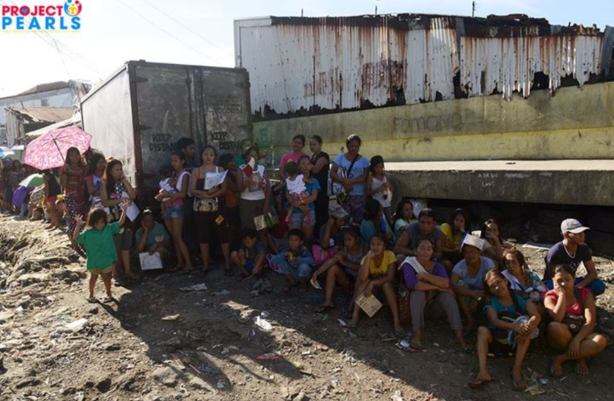 Thank you so much!
Maraming salamat po!
Photo credit: Sidney Snoeck