Spreading PEARLS in Various Communities
Project PEARLS' mission is currently focused on the following communities:
Helping Land, Temporary Housing, Tondo, Manila
Temporary Housing is one of the poorest communities in Metro Manila. The main source of livelihood of the families is scavenging from garbage and selling recyclable materials. Due to extreme poverty, many families are left with no choice but to eat "pagpag", which is leftover food from restaurants. Since 2013, we have conducted various programs to address their urgent needs, including Daily Hunger Relief Program, Community Learning Activities, Scholarship Program, Health Clinic, and Medical, Emergency & Social Services.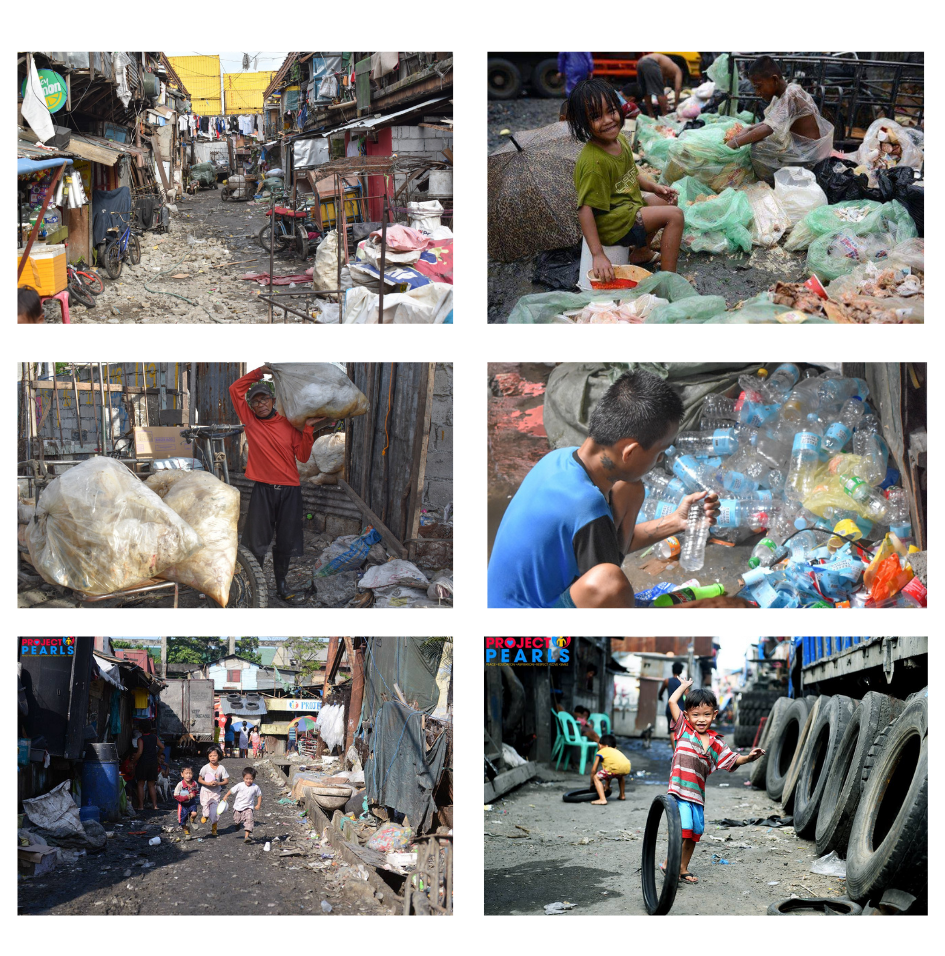 ---
St. Martha's Village, Brgy. Batia, Bocaue, Bulacan
The first community adopted by Project PEARLS was in Ulingan, Tondo. In 2013, the families in this community were relocated by the National Housing Authority to Brgy. Batia, Bocaue, Bulacan. We continued our various programs for the relocated children and youth to ensure that they will not drop out of school. Currently, we have more than 400 scholars, from preschool to college, and we also conduct different Community Learning Activities. We also serve hundreds of meals through the Hunger Relief Program. In 2019, we established a livelihood and empowerment program called GROW (Giving Resources and Opportunities to Women) to uplift the lives of women and their families in the community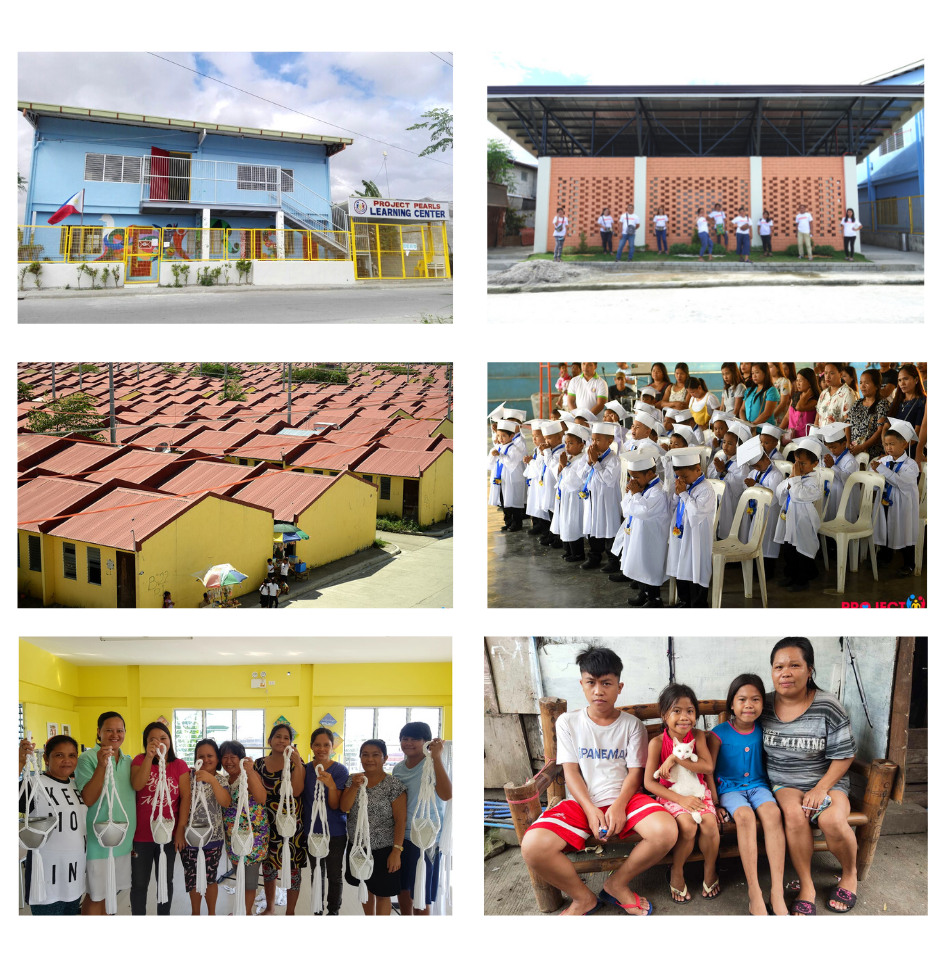 ---
Erika Louise Ville, Brgy. Malainen, Naic, Cavite
This is the relocation site for more than 700 families from the community of Temporary Housing, Tondo Manila. We adopted this community in 2018 by continuing the Scholarship Program for more than 30 scholars. We also established LitClub for girls and boys to provide them with learning opportunities. In response to the Covid-19 pandemic crisis, we also conduct thrice-a-week Hunger Relief Program to help families survive each day.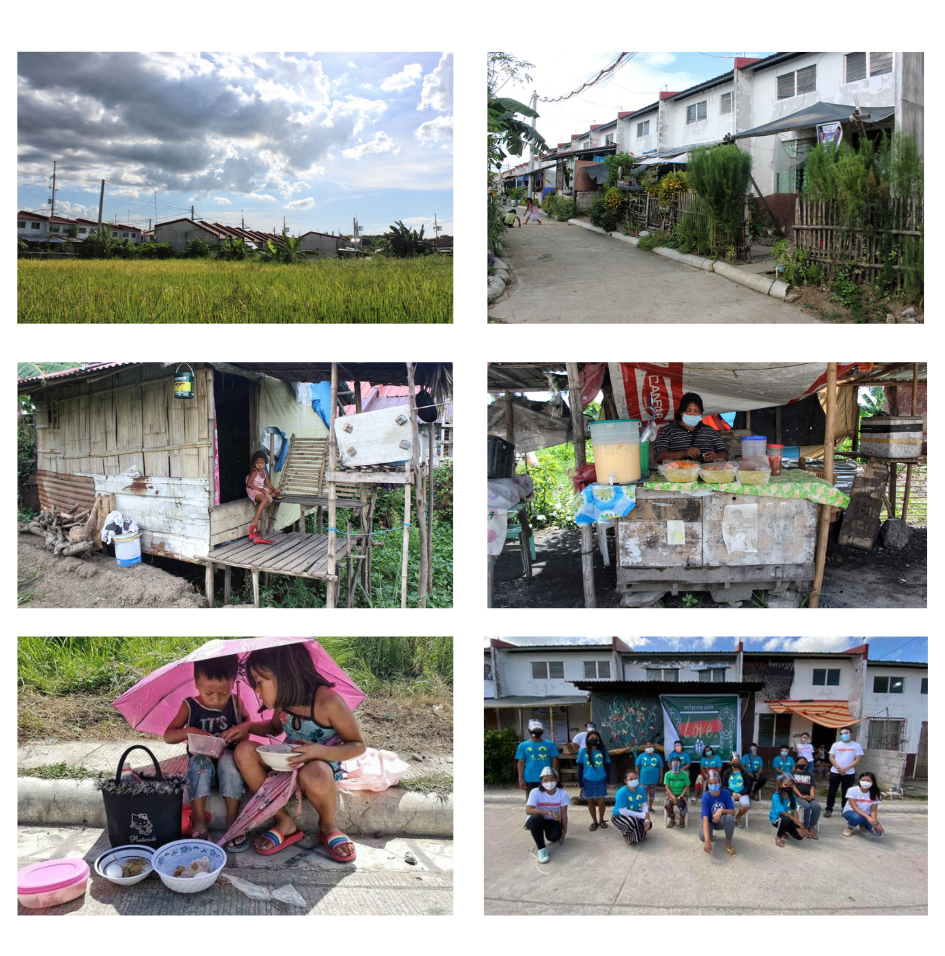 ---
Kabasalan, Zamboanga Sibugay, Mindanao
In 2014, we met the children and youth in Kabasalan through Yellow Boat Foundation. We formed the first LitClub in Mindanao in this community to provide a unique learning opportunity for girls and boys. We also established the Scholarship Program to help high school and college scholars.