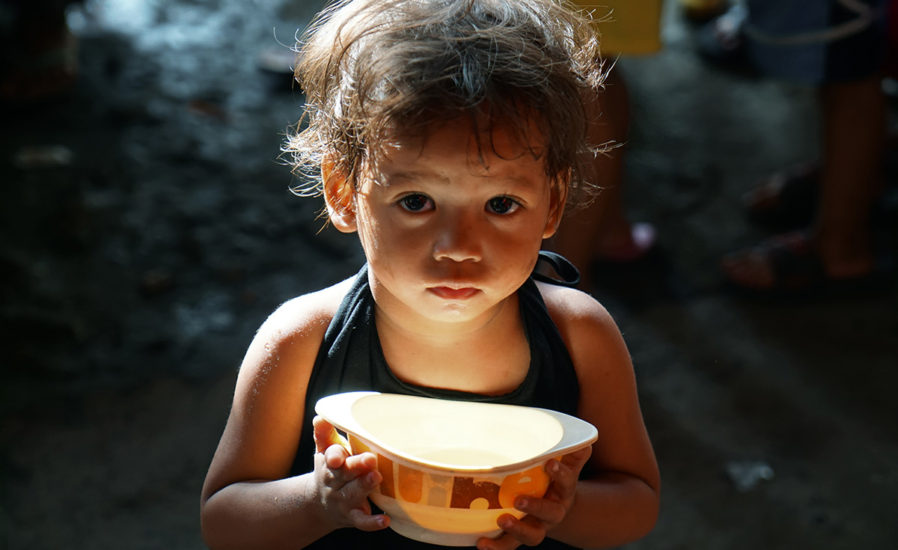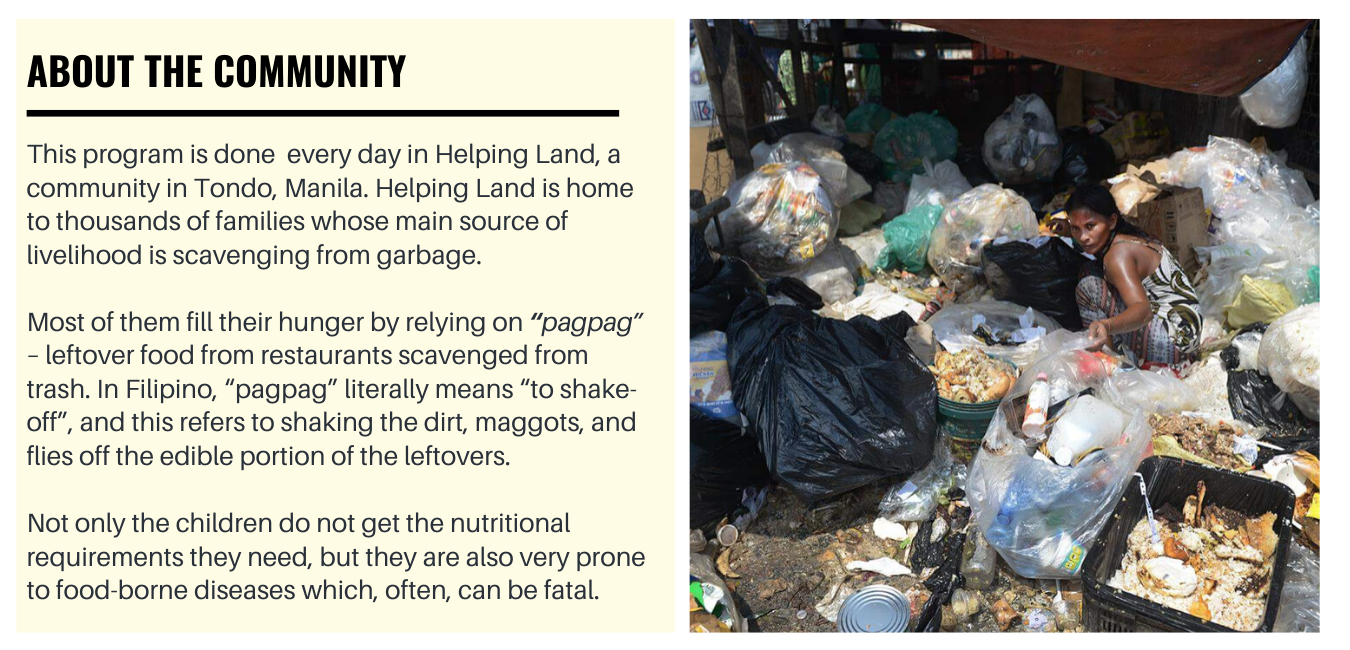 Every day, around 150 to 300 children gather in our courtyard to have a hearty and healthy breakfast. After the feeding program, we conduct learning activities for the children. From Monday to Friday, we have the Toy Library and Time2Learn program that hone their cognitive and social skills through creative play and basic literacy tutorials. On Saturdays, we do Brain Booster activities, such as art and crafts, to develop their creativity and artistic skills. And on Sundays, we have the After School Program to provide free tutorials to inspire kids to excel academically.
HOW CAN YOU BE A HUNGER WARRIOR?
We highly suggest a donation of PHP 7,000 (USD 150) for a weekday sponsorship, and PHP 15,000 (USD 300) for weekend sponsorship. Your sponsorship will cover the meals of the children, and the educational and recreational materials for the activities.  As a sponsor, you may also bring your family, friends, or company team to volunteer!
To sponsor a Feeding Program, please send the following details to [email protected] :
Target date of sponsorship
Number of Volunteers
Name of Individual/Organization/Company
Once we have confirmed the date of the sponsorship, you may send the fund at least two weeks before the outreach program. Here is our account details:
Bank Deposit/Mobile Transfer to BPI
Account Name: Project Pearls, Inc
Account Number: 4251-008-189
Account Type: Checking
We also welcome in-kind donations such as rice, noodles (pansit), pasta, bread, fruits, vegetables, multivitamins, cooking oil, soy sauce, vinegar, etc. Your generous donation will go a long way in nourishing these children!