PHILIPPINES: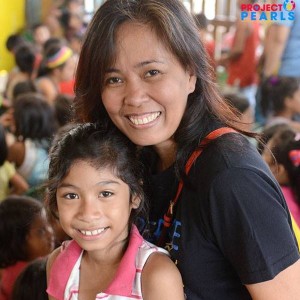 Lut Vallefas-Calupaz
has been actively volunteering to give smiles to the children of Project PEARLS since 2011. Born and raised in Manila, she completed her graduate studies in business administration in 2007 then pursued teaching in a private university. She is also connected to an international organization in Manila as budget specialist.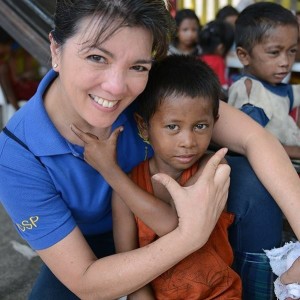 Ma. Victoria Herminia C. Young
serves as SVP and General Manager in RFM Corporation, one of the biggest food and beverage companies in the Philippines. She holds a degree in Management and Marketing from Assumption College. Aside from working in the corporate world, she is also very active in various non-government organizations.  Marie has been a volunteer and a strong advocate for Project PEARLS since 2012.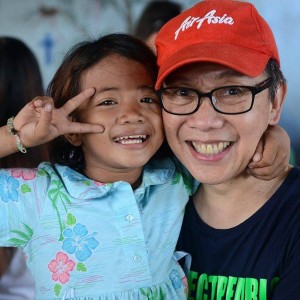 Jaime Simeon Lopa
is currently a trustee of the Ninoy and Cory Aquino Foundation, a non-stock, non-profit organization with the mission to perpetuate the memories of the late Sen. Benigno S. Aquino, Jr. and Philippine President Corazon C. Aquino.   A social and miracle worker in his own right, Jim has been a Project PEARLS guardian angel who always quietly goes out of his way and comfort zone to help others.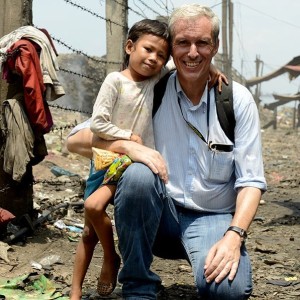 Sidney Snoeck
is a Belgian freelance photographer based in Manila. He graduated as an engineer and worked in the printing and publishing business for more than twenty years. Sidney specializes in social documentary photography. He is a Project Pearls volunteer since 2010 and has been one of the hearts and brains of our many programs and projects.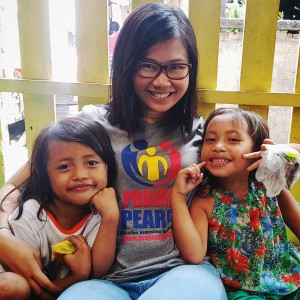 Hilary Diaz
has been volunteering with Project PEARLS for almost 3 years now. She's one of our dedicated Sunday After School Program volunteer teachers.  Her expertise are Project Management & Implementation, Corporate Social Responsibility, Fundraising and Events Management.  Hilary is a millennial with a cause!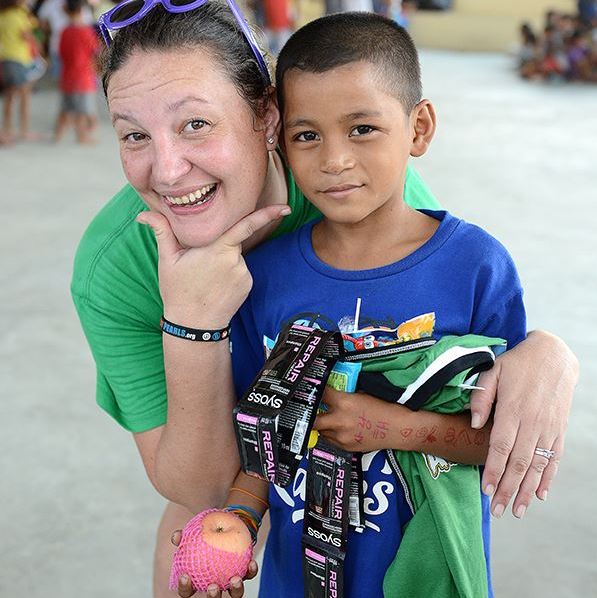 Stephanie McGuire
has been with Project PEARLS since 2011.  She has been instrumental in launching our Scholarship Program and Wound Care Program in the slums of Ulingan in Tondo, Manila.  Stephanie is still with our Scholarship Program Committee ensuring that our high school scholars are given opportunity and resources to go to College.
UNITED STATES: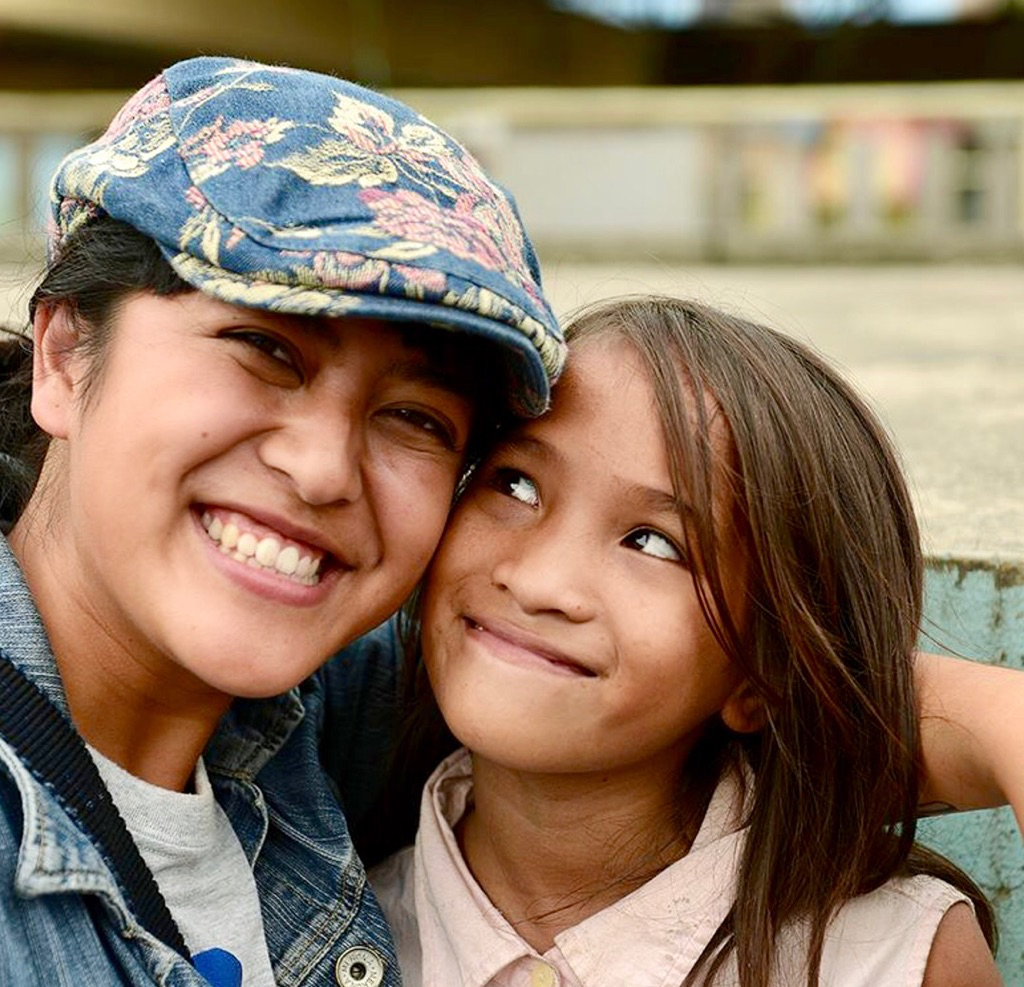 Francesca Villa-Mateo
is an artist, a traveller, a writer, an entrepreneur, and a community gatherer from the San Francisco Bay Area.  She earned her Master of Arts in International Studies at the University of San Francisco (USF) and Bachelor's at San Jose State University in 2013 with a major in Global Studies and a minor in Journalism- Magazine Editing and Writing. Francesca leads and manages Project PEARLS operations and events in the U.S.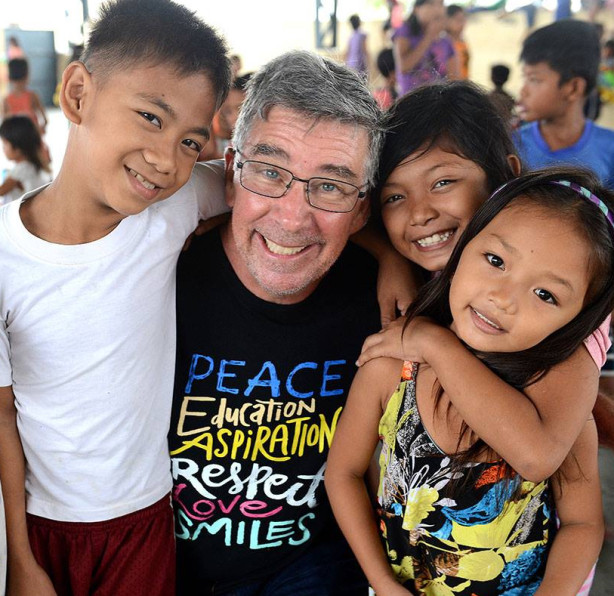 William Bradenburg
is a native of the San Francisco Bay Area, happily married to Marcy, father of 2, grandfather of 2. Bill is retired, collects antique maps, loves to travel and is an advocate for Project PEARLS. He feels there is no better way of making a difference in the world then working with the most vulnerable, children!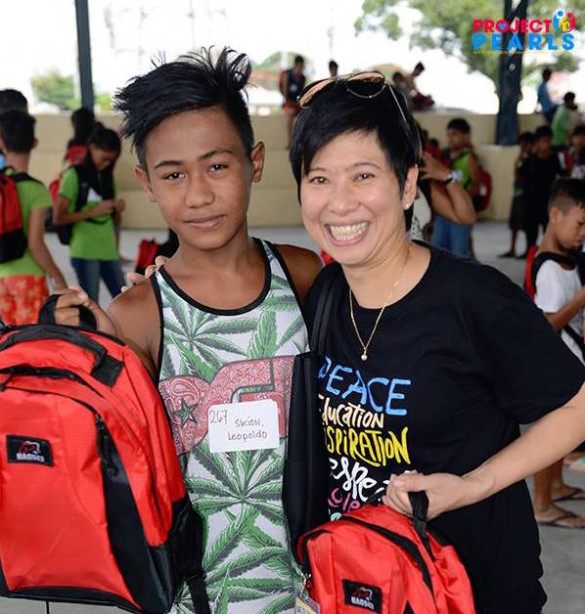 Mailou San Gabriel
is based in South San Francisco, CA and a grade school teacher by profession. She holds a degree in BA interdisciplinary Studies from Ateneo de Manila and a Masters Degree in  Special Education from Fordham University. She is an inspiring mother to Cassie Eng, one of our youngest PEARLS advocate. Mailou has been connecting Project PEARLS to great people who became great partners.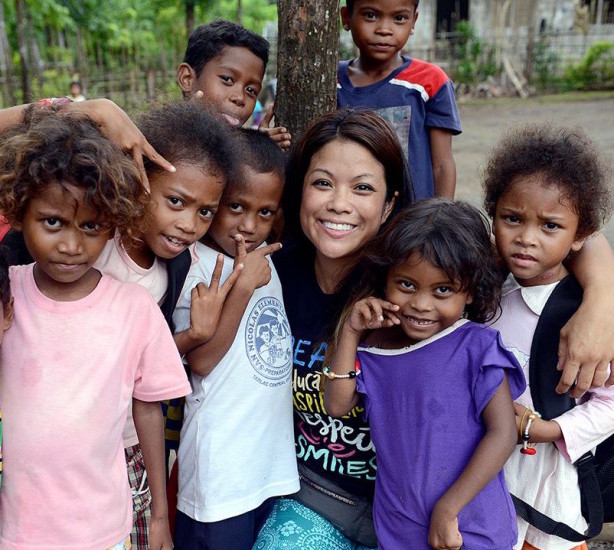 Melissa Poquiz
born in San Francisco CA , studied at San Jose state university with a major in Child psychology.  Melissa is a mother of two and is passionate about helping children and women step into their greatness.   She is not only a dedicated Project PEARLS volunteer and advocate, Melissa also helped us fund our Health Clinic in Tondo, Manila and a classroom at our PEARLS indigenous community in Botoloan, Zambales.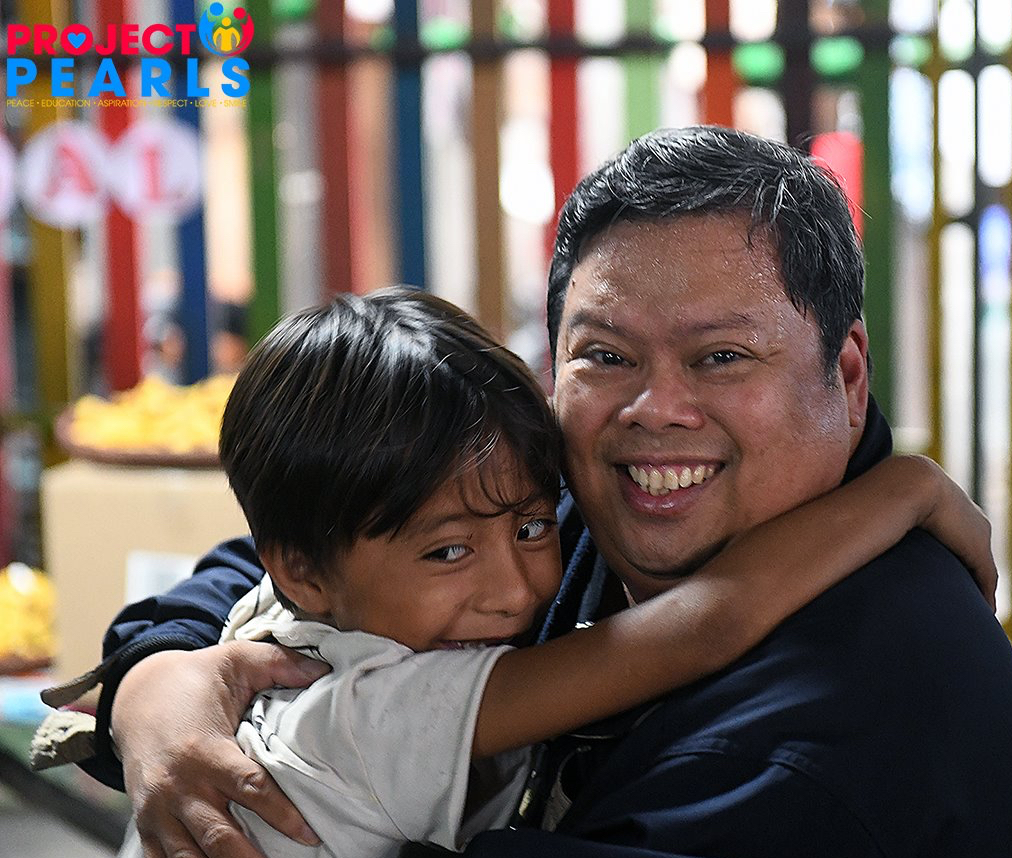 Arnold Pedrigal
is an active community leader and volunteer who founded the non-profit Global Filipino Network. He currently serves as a commissioner of the Alameda County Human Relations Commission, and also as VP External of  Philippine-American Press Club USA. He works as an IT Senior Program Analyst at the County of Santa Clara. He lives in San Francisco Bay Area,  with his loving wife and 3 children. He and his wife are both advocates of Project PEARLS to help provide education to the children in need in the Philippines.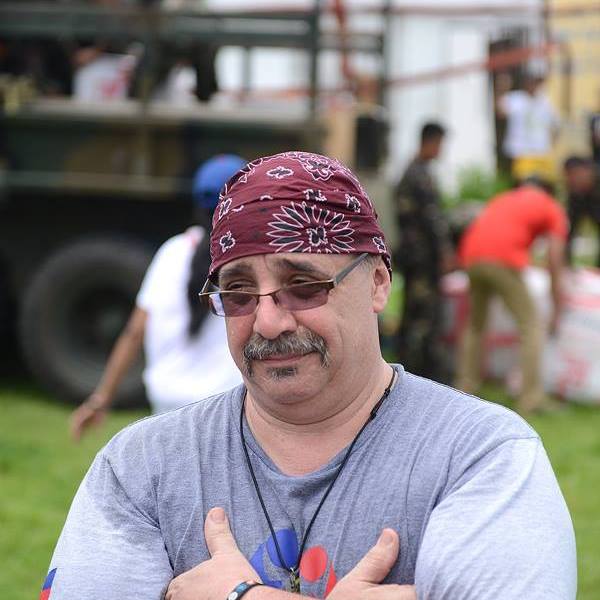 Arthur Swanson – joined a mission trip with St. Luke's Church, San Francisco for Project PEARLS in 2014. And since then, Arthur has been a dedicated volunteer and strong advocate.  Arthur helps us greatly in fundraising so we can sustain and grow our programs.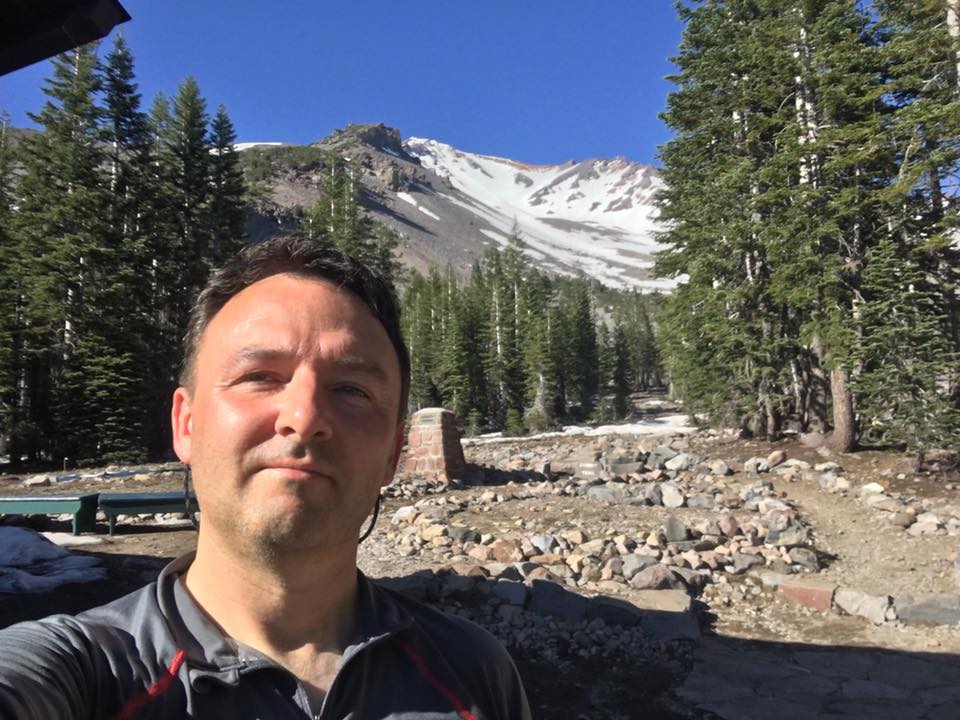 Daniel Bucher – has been a PEARLS believer since our early days. Daniel has been a good "Kuya" to his PEARLS scholars who he has been supporting for several years now; not just financially but he is a great mentor and inspiration to his scholars and families.
ADVISORY COUNCIL 
The Advisory Council members are selected not only for their unique talents but also for their dedication and commitment to children's rights to education, health care, nutrition and equal protection for basic human rights. The Advisory Council provides engaged support for our various programs in the communities we serve. Our Advisory Council are individuals who we depend upon for advice on how to sustain and grow our mission.