Project Pearls Outreach, Fire Reliefs Repacking and Distribution
Aug. 26, 27 and 28, 2017
Helping Land, Tondo, Manila, Philippines
"Unity is strength…when there is teamwork and collaboration, wonderful things can be achieved."
–Mattie Stepanek
August 28 is a national holiday that commemorates our National heroes who fought for our Motherland's freedom and independence.
Because of the holiday, almost everyone had a three-day weekend!
But to our Project Pearls volunteers in Manila, they spent the long weekend helping the fire victims in Tondo.
On August 18, 2017, a huge fire hit the community Barangay 105, Aroma at Tondo, Manila. Over 2000 people—more than 700 families—were left homeless. Many of the community members we work with in Helping Land are among those 2000 people.
Shortly after the fire, we fundraised donations to assist the affected individuals.
And in just a week, generous donations poured in!
Thank you so much to all the kind souls who reached out to support us. To all the financial and goods donors, we deeply thank everyone! Even to those who spread the word, invited others and shared our social media posts, thank you for sharing and becoming one with our mission to help people in need.
Day 1. The start of the long weekend.
Rather than hosting our weekly Brain Booster on August 26, 2017 in Helping Land, we repacked the eating utensils after our daily feeding. These utensils included plates, bowls, tumblers, spoons, and forks.
Thank you so much to Art Relief Mobile Kitchen for sponsoring this day's feeding for kids and for volunteering, too!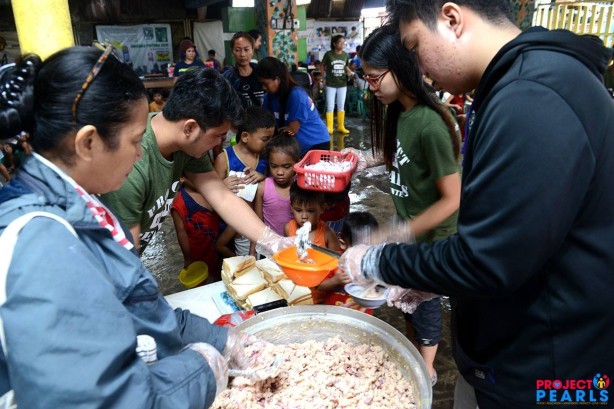 With great teamwork, we finished in an hour! We were able to pack 700 sets of eating utensils!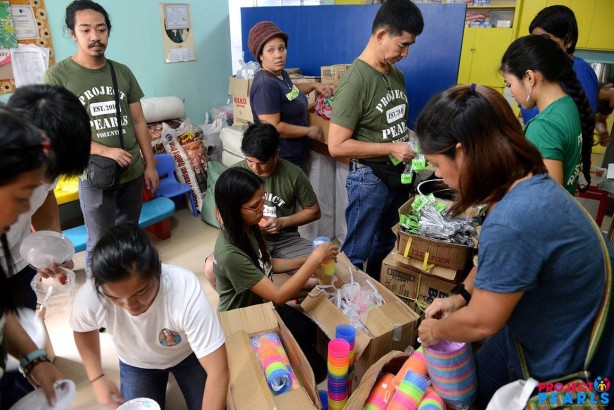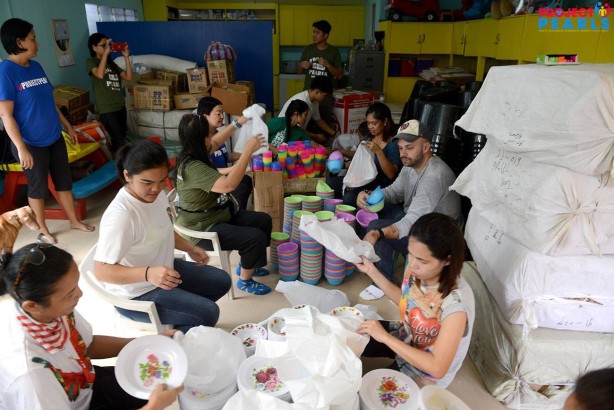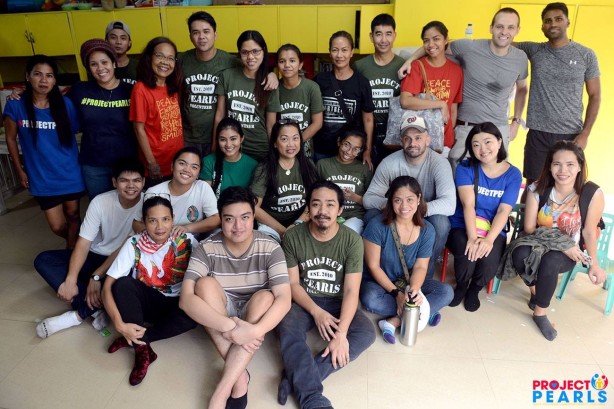 Congratulations for a job well done today, volunteers!
Simultaneously, the sorting and packing of clothes were being done at the Project Pearls headquarters in Caloocan. Some of our volunteers even went to Caloocan to help after we were done at the clinic.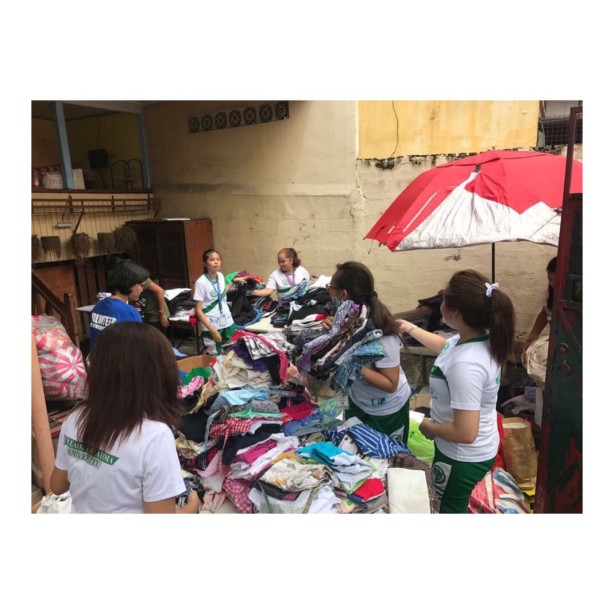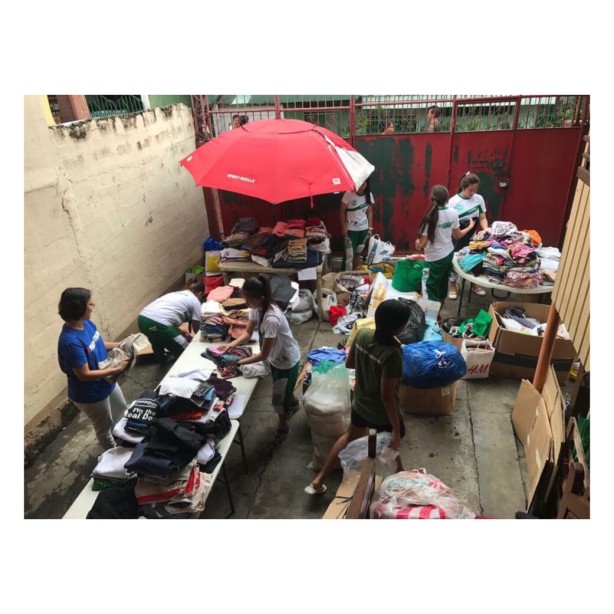 After the packing of clothes, we also did the packing of donated goods like sardines, noodles, champorado, banana chips and others.
Day 2. August 27, 2017. Sunday.
Thank you so much to Miss Tina Ignacio and her family for sponsoring this day's meal for the kids during our After School Program.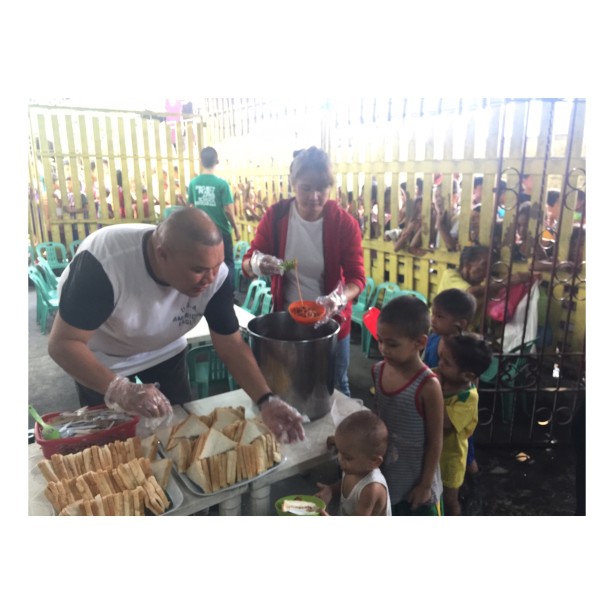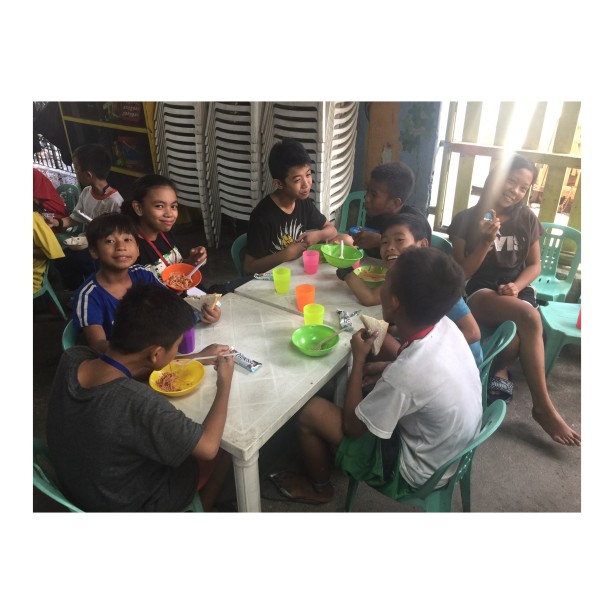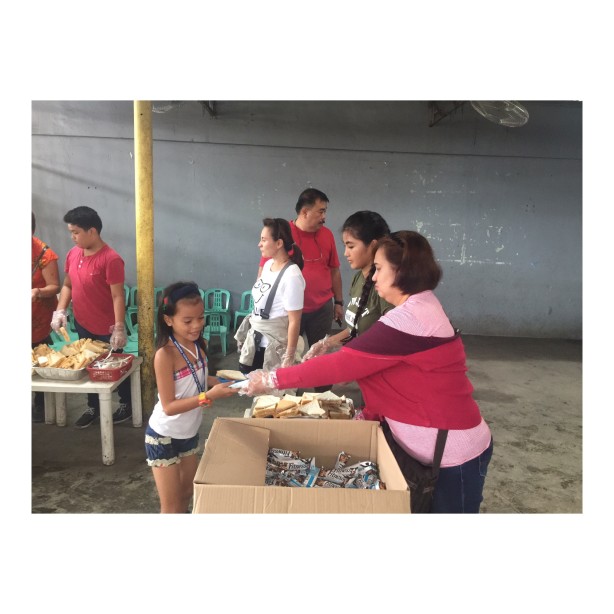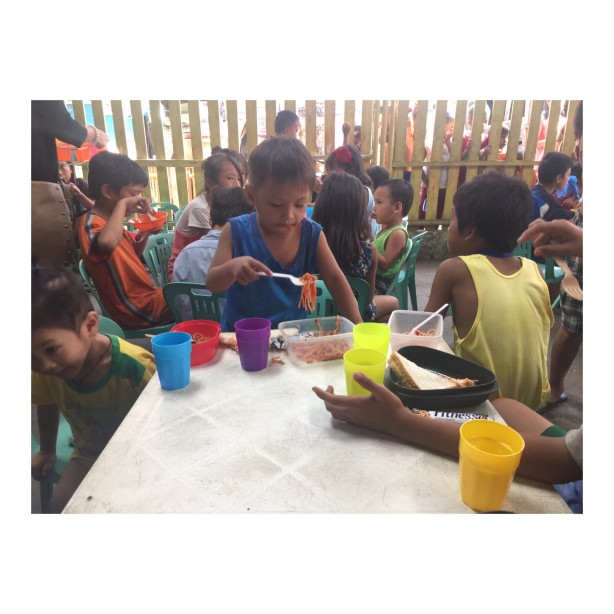 Aside from sponsoring, together with our regular volunteers, our sponsor's whole family also took their time to help us in the repacking of toiletries.
After the feeding at the courtyard, we were all again headed to the Pearls' clinic to do the repacking.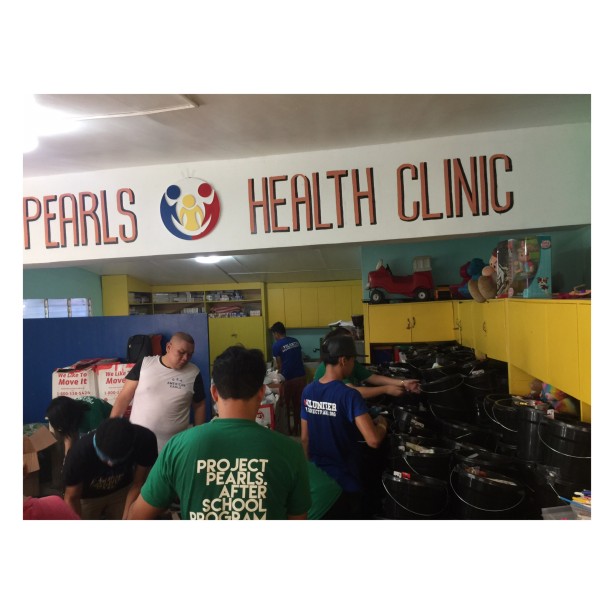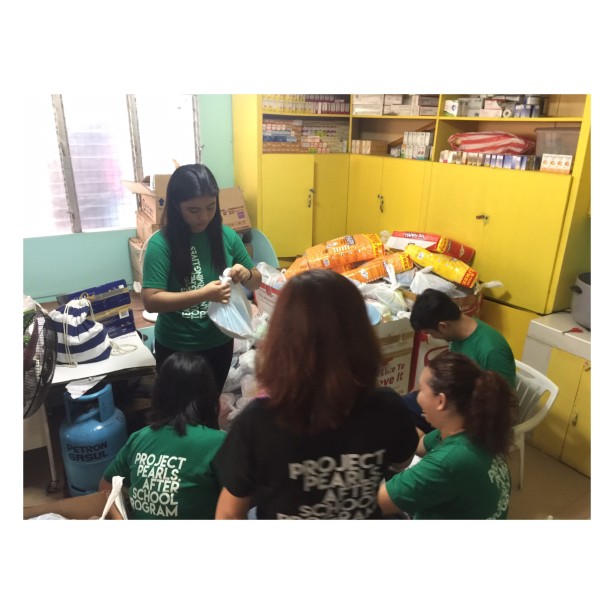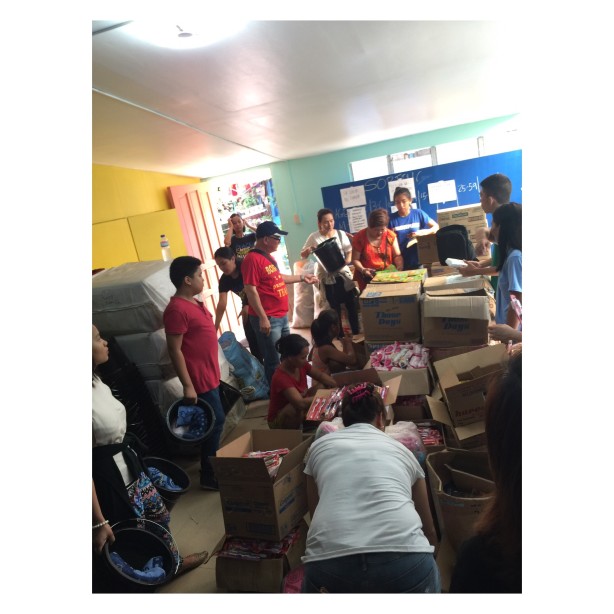 Just like yesterday, because of the great teamwork we had, we were able to pack 700 sets of toiletries that consisted of toothbrushes, toothpaste, sanitary napkins, diapers, shampoo, towels, bath soap and detergent. Together with the set of eating utensils already packed, all non-food goods were placed in a bucket.
Good job, volunteers!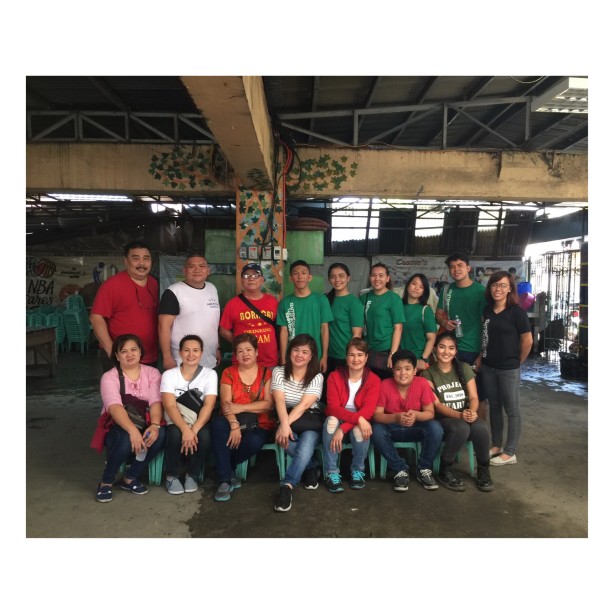 Back to the Project Pearls headquarters, we had the sorting and repacking of clothes again. Packing of more than 700 sets of clothes were finally completed and for the Day 3, we were all then ready to spread the blessings we collected.
The Final Day – Distribution of Fire Reliefs for the fire victims.
August 28, 2017, Monday, National Heroes Day, Nationwide Holiday.
Bayanihan at its finest. That's how we would describe this day's morning in Helping Land. As early as 6 in the morning, everyone was already busy in preparing all the goods for distribution.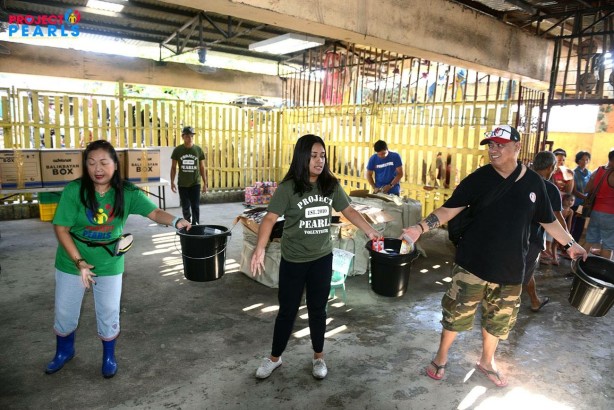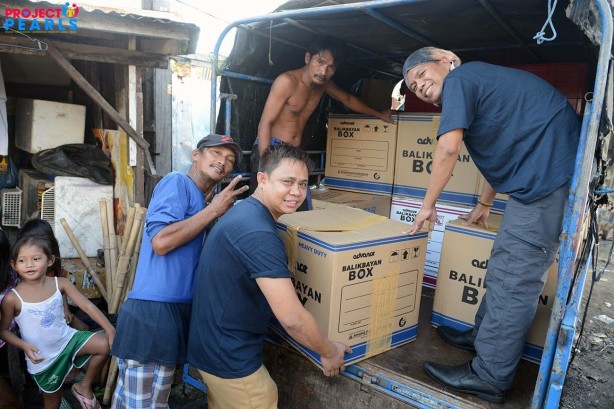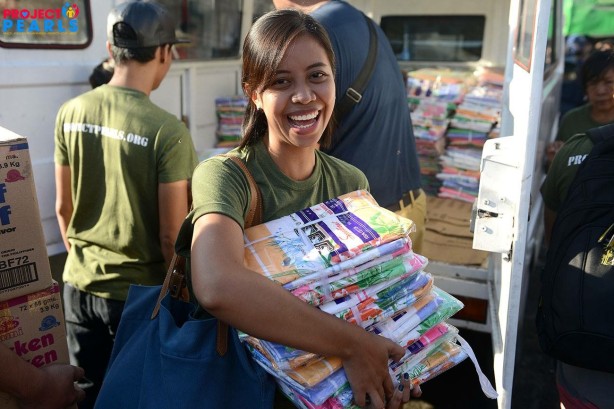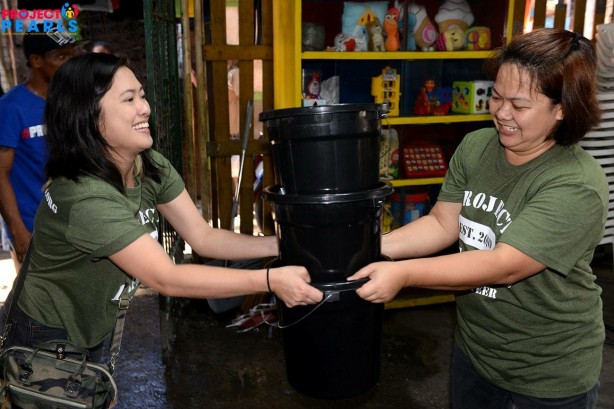 The courtyard was divided into several sections:
Huge bags that will hold all the goods
Toiletries and eating utensils
Banigs and blankets
Instant noodles, can goods, biscuits, milk, instant champorado and tetra packed juices
2 sets of packed lunch courtesy of Chicken Bacolod Inasal
Volunteers were assigned to distribute the goods in their according section.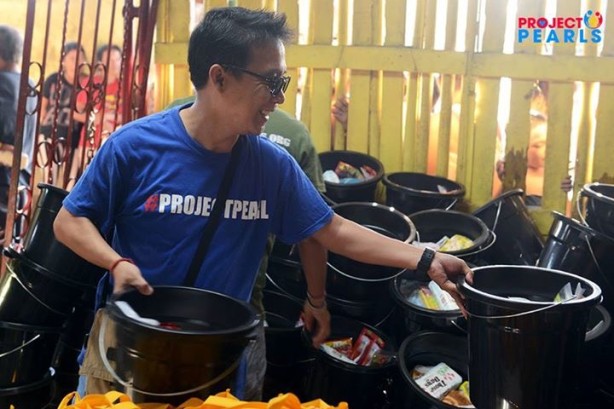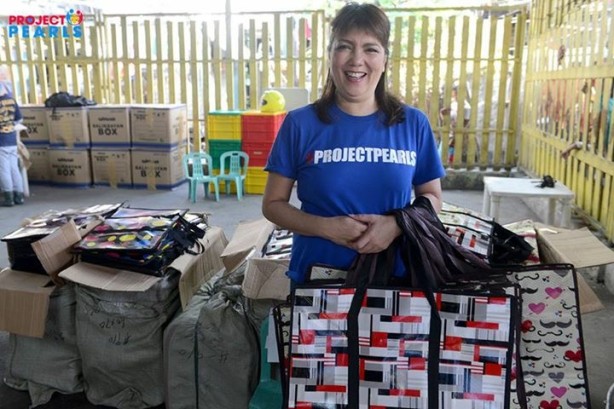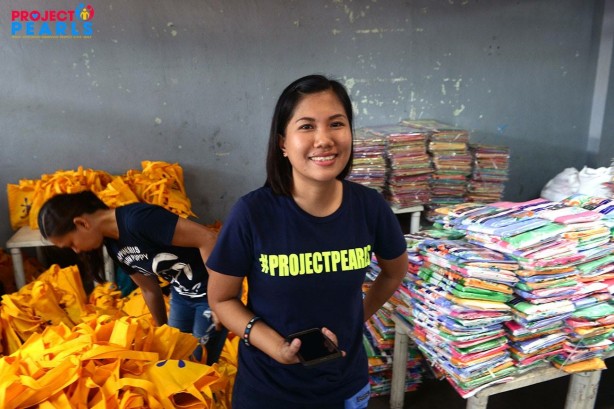 The distribution of fire reliefs started at 8 o'clock in the morning.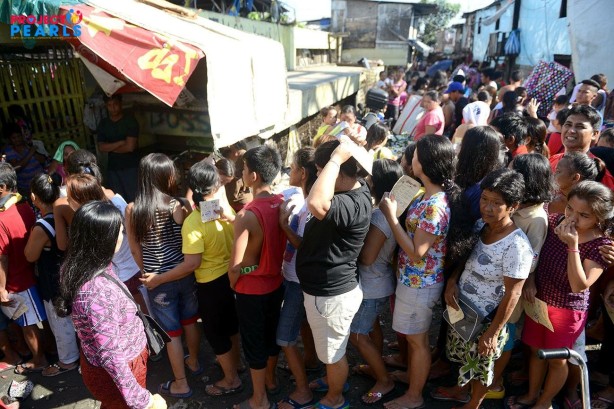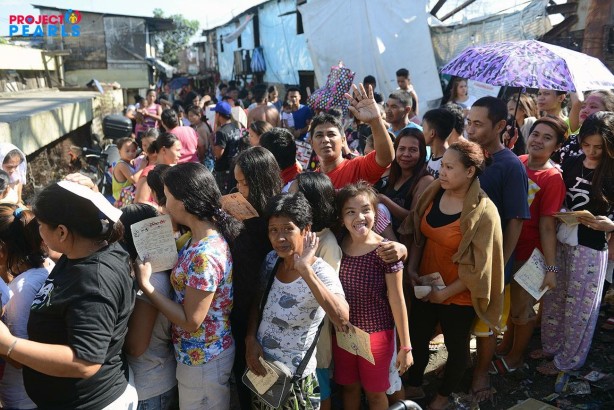 Families properly lined up outside the courtyard bringing their validity cards issued by the Department of Social Welfare and Development (DSWD).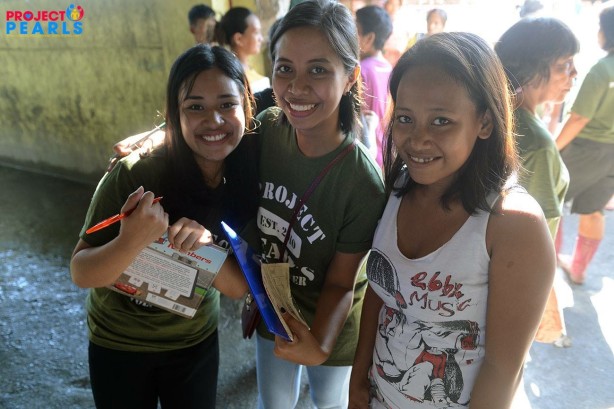 This served as proof that they are affected of the recent fire. Most of them are still living at evacuation areas allotted for them. We hope that by sharing these goods for them, we were able to somehow lighten their burdens.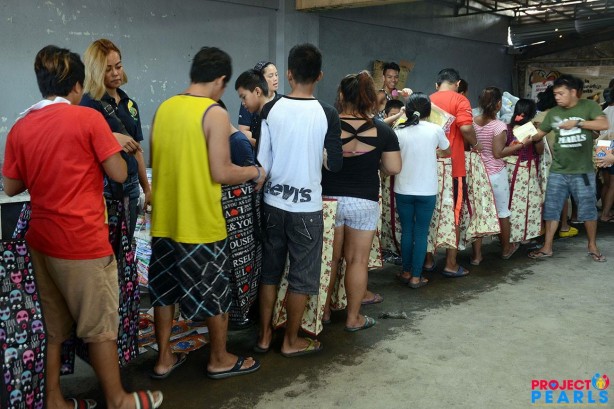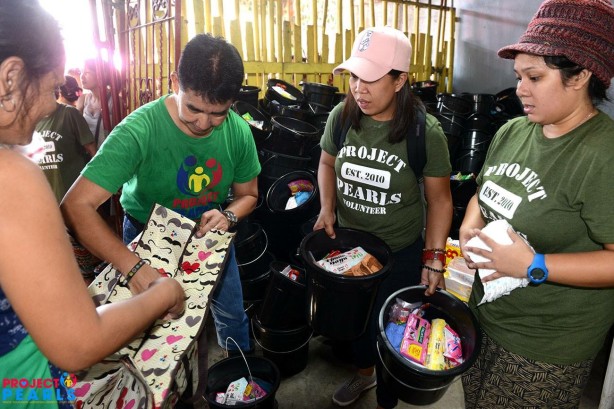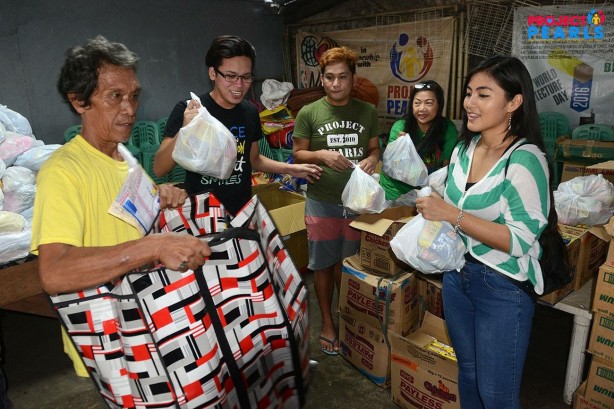 In just few hours, everybody collected their relief goods.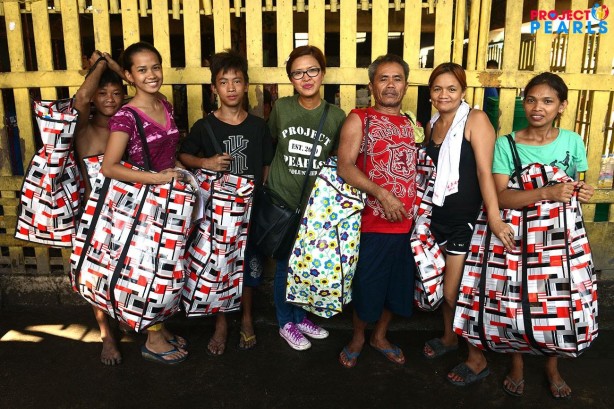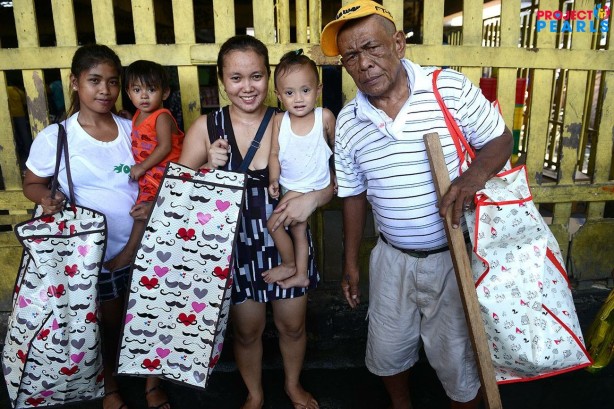 Thank you to everyone who did the tasks assigned to them wholeheartedly. Our hearts and spirits are filled with so much gratitude and prayers.
Not all heroes are written in history books. Some heroes are the ones we meet every single day. August 28, 2017 was declared as National Heroes day in the Philippines and we are thankful enough that in Project Pearls, we have a lot of unsung heroes also known as…volunteers.

We also thanked everyone who donated and sponsored for this drive.
Thank you so much, angels! We are so overwhelmed that Project Pearls had a lot of non-winged good souls here on earth!
More photos are on our Facebook page.
Photos by: Sidney Snoeck