We may not be an organization primarily focused on disaster-stricken communities, but it has been part of our advocacy to still lend a helping hand whenever we can. Through the spirit of Bayanihan in times of calamity, we aim to rebuild hopes and lives for those who need it the most.
---
BAYANIHAN PARA SA TAAL
The news of the Taal Volcano eruption sent shock, worries, and panic at the start of 2020. On January 12, Phivolcs raised the status to Alert Level 4. Because of this, thousands of families in nearby towns and villages were evacuated. It also caused millions-worth of damages to properties and agricultural lands.
Philippines was hit by two powerful cyclones in just four weeks – Vamco and Goni. These two devastating typhoons left may areas in Luzon submerged in water for days; dozens dead; millions without power and running water; and hundreds of thousands are homeless, hungry and staying in different evacuation centers without any preventable measures from getting COVID-19.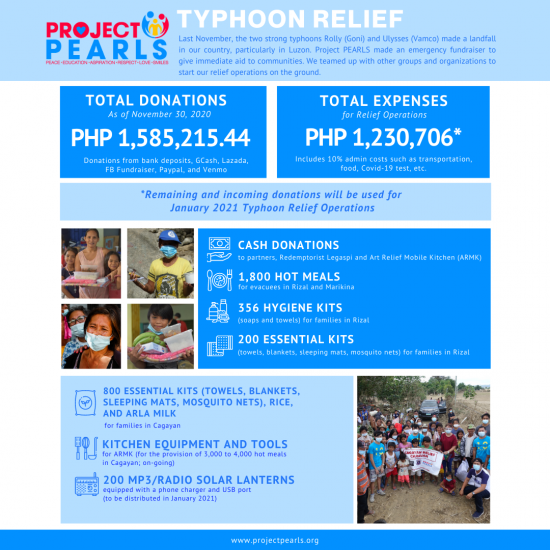 We are very grateful for everyone who responded to our call of help for these survivors so they can rebuild their hopes and their lives!
THANK YOU!