Hello, #PEARLSHeroes!
Due to the COVID-19 situation we are still in, Project PEARLS is currently not allowing guest sponsors and volunteers in attending our daily feeding and other outreach activities in the slums of Tondo, Manila, and areas in need in Batia, Bulacan and Naic, Cavite (until further notice). This is to ensure the health and well-being of all. Please consider to DONATE instead so we can continue to provide daily breakfast to children and elderly in the communities we serve or:
BE OUR ONLINE LEARNING VOLUNTEER HERO!
Help us continue in providing the educational support of our community activities at home by being one of our online volunteers for the PEARLS Learning Channel!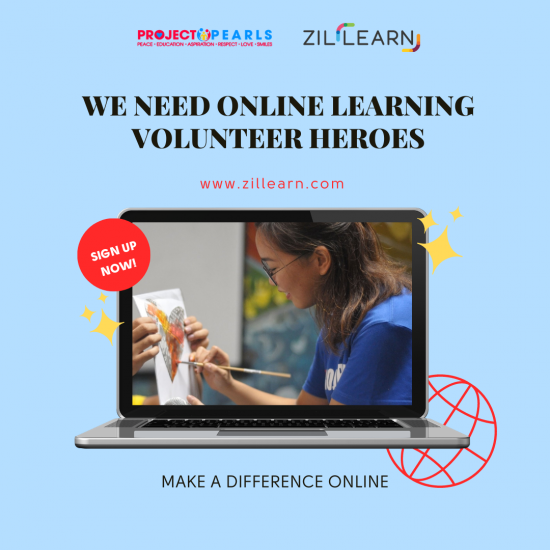 You can help make a difference online by being one of our volunteers for the following: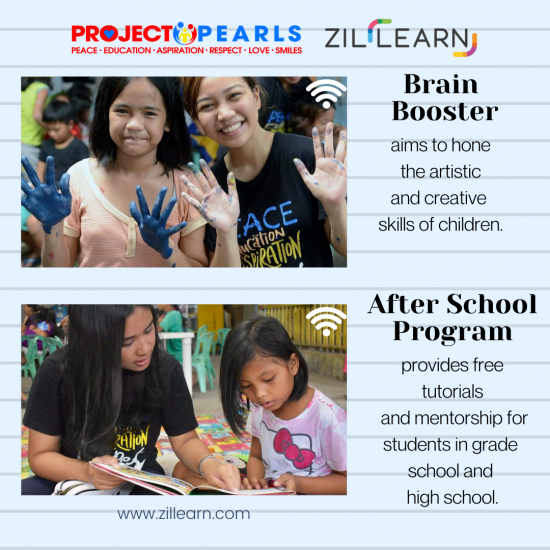 In partnership with Zillearn.com and soon on our Youtube Channel, our kids will be happy and grateful to have YOU, their online volunteer-teacher help them during this very challenging time for learning:
Ready to start your virtual volunteering journey? Sign up right here: