Staff & On-The-Ground Team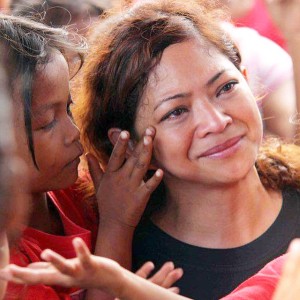 Melissa Villa
Co-Founder & Executive Director
Melissa Villa is born and raised in the Philippines and migrated to US in 1987. With a college degree in Economics, a masters degree in Global Management, and a compassionate heart, Melissa is responsible for the vision, overall strategic plan, and for overseeing the programs and operations of Project PEARLS. She reports directly to the Board of Directors.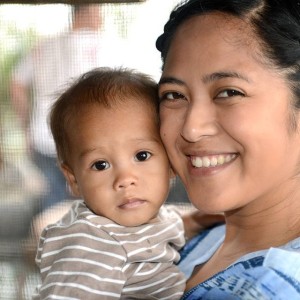 Francesca Mateo
Co-Founder & US Program Director
In a nutshell, Francesca is an artist, a traveller, a writer, an entrepreneur, and a community gatherer from the San Francisco Bay Area.  She earned her Master of Arts in International Studies at the University of San Francisco (USF) and Bachelor's at San Jose State University in 2013 with a major in Global Studies and a minor in Journalism- Magazine Editing and Writing. Francesca leads and manages Project PEARLS operations and events in the U.S.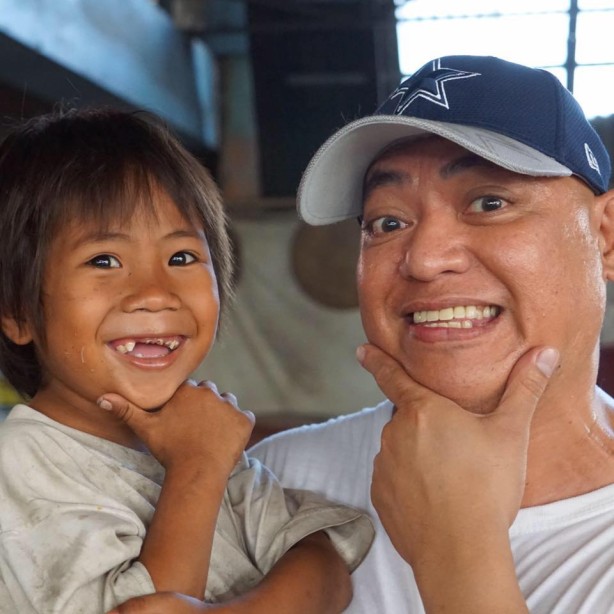 Juan Villa
Community Service Director
He is known as simply, "Kuya Juan." More than being a leader, he is the 'big brother' too . Under Juan's leadership as the Community Service Director in the Philippines, Project PEARLS has grown to a legitimate non-government organization from being a humble family advocacy. Aside from managing the feeding programs, he also provides organizational support for other programs such as scholarship and healthcare.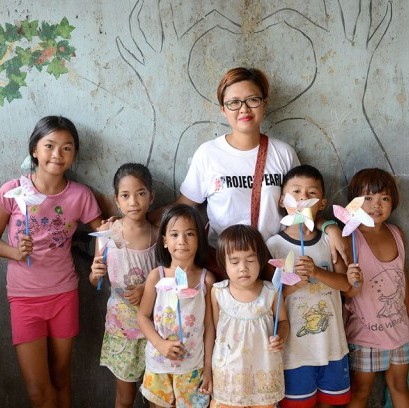 Peachy Abellon
Education and Literacy Programs Director
Peachy is the head of the Scholarship Program Committee, and also the Regional Manager for LitClub Philippines. She works closely with LitWorld, an international NGO based in New York, USA, in advocating for literacy through LitClubs. Born and raised in Manila, Peachy holds a degree in Industrial Engineering and delights in spending time with her two wonderful children. She draws life inspiration from working with girls and boys in different PEARLS Communities.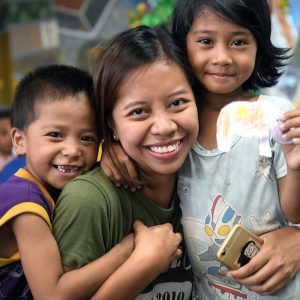 Monica Aclan
Operation and Programs Director
Monica provides project management support to the Executive Director. She oversees various programs such as feeding, healthcare, and special seminars and workshops. She also establishes partnerships with companies, government agencies, community leaders, and other non-government organizations. Aside from working in local communities that Project PEARLS serve, she is also interested in international development and is currently taking up Master in International Studies.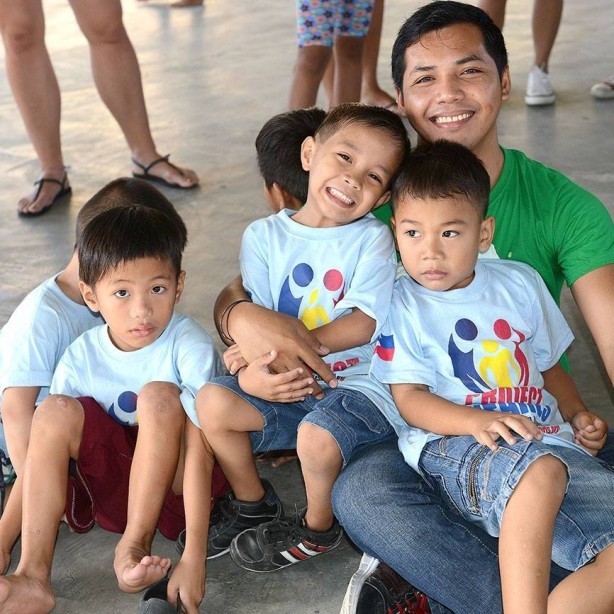 Nestor Dalina
Community Manager, Bulacan
Teacher Nestor, as he is fondly called, has been with Project PEARLS since 2011. With a degree in Accountancy, he chose to pursue community development through literacy programs for PEARLS scholars. He is now in-charge of the over-all operations of the PEARLS Learning Center, and the supervision of the scholarship program in our community in Brgy. Batia, Bocaue, Bulacan.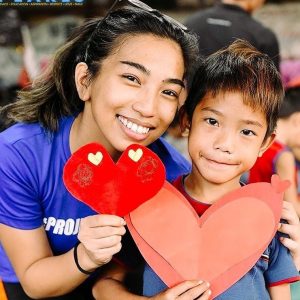 Karen Viel Beblañas
Executive Administrator & LitClub Mentor
Karen Beblanas is the Executive Administrator and LitClub Mentor for Project PEARLS. She started her volunteering journey in November 2011 and after that day, has not stopped supporting and loving the children and communities we serve. Now, as a full-time staff, she is dedicated to helping children reach their dreams, and help families move towards a better life. Her natural connection with the children and her passion for teaching & literacy led her to become the first trained mentor for LitClub Philippines in 2012. She completed her degree in Mass Communication in 2016 at the Pamantasan ng Lungsod ng Maynila.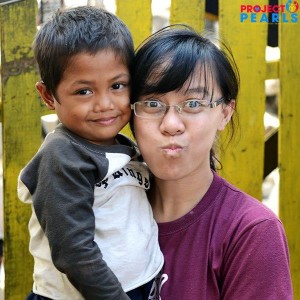 Jedda Punzalan
After School Program & Empathy Coordinator
Jedda M. Punzalan is the Coordinator of the After School Program of Project PEARLS every Sunday. Aside from being a volunteer, she is also a full-time instructor at Our Lady of Fatima University- Psychology Department. She graduated Bachelor of Science in Psychology at Far Eastern University and is currently taking her Masters in Clinical Psychology in the same university. Jedda loves to teach and aspires to have an impact to the next generation.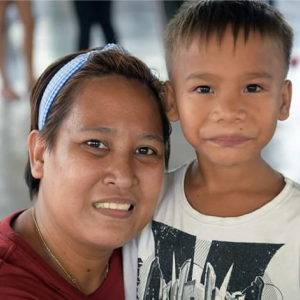 Diane Nunez
Scholarship Program Coordinator – Tondo
Diane has been helping out as Scholarship Program Coordinator since March 15, 2018  and works closely with the Peachy, our Education & Literacy Program Director. She gives her time and effort to our scholars in Helping Land, Tondo. She also leads our Time2Learn Program. Diana says she doesn't have a talent but sharing herself to everyone is her passion and helping without expecting anything in return.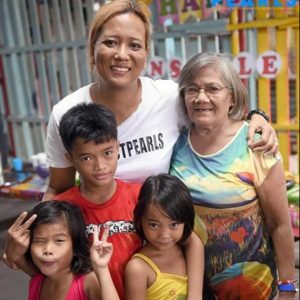 Divine Degollacion
Community Coordinator – Tondo
Divine has been volunteering for Project PEARLS since December 2013. She started by just giving assistance to children during the Feeding Program. Now, she is our Community Coordinator in-charge of our various programs in Tondo, including the Health Clinic, management of new volunteers and the main contact person in Helping Land with special needs and cases, particularly health concerns. She is also our photographer and contributor for PP social media sites. Divine's happiness is ensuring the health of the children in her community and that no child will ever experience hunger again.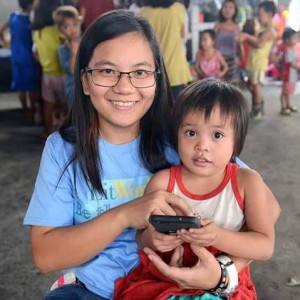 Princess Dimaranan
Scholarship Program Coordinator -Overall
Princess has been volunteering for Project PEARLS since December 2015.  She started as the Scholarship Program Coordinator in April 2016, working closely with the Education and Literacy Programs Director.  She is also a LitClub mentor in Helping Land, Tondo, Manila. A native of Bulacan and an art enthusiast, Princess shares her time and talent through coordinating with all the scholars of Project PEARLS.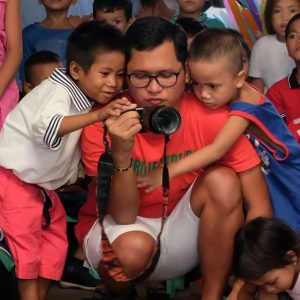 Jay-r Panagsagan
Office Manager & Exec. Assistant to the Founder
Jayr has been volunteering for Project PEARLS since 2013.  He graduated from De La Salle University Araneta with a degree in Business Administration & Marketing. A photographer and runner enthusiast with a positive heart!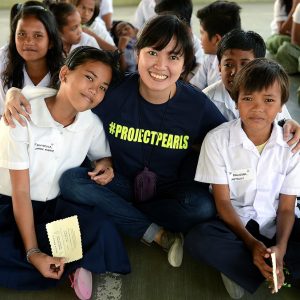 Ginny Matabang
G.R.O.W. Program Manager
Ginny has been volunteering for Project PEARLS since 2011.  From a volunteer, she now leds our livelihood program, Giving Resources and Opportunities to Women (G.R.O.W.). With a degree in Industrial Engineering from University of Sto. Tomas, she worked in the garment industry for more than a decade but eventually found her purpose to work full-time with Project PEARLS in 2019.
This team is supported by an amazing group of volunteers!