Welcome
Calling our San Francisco Bay Area Families and Friends!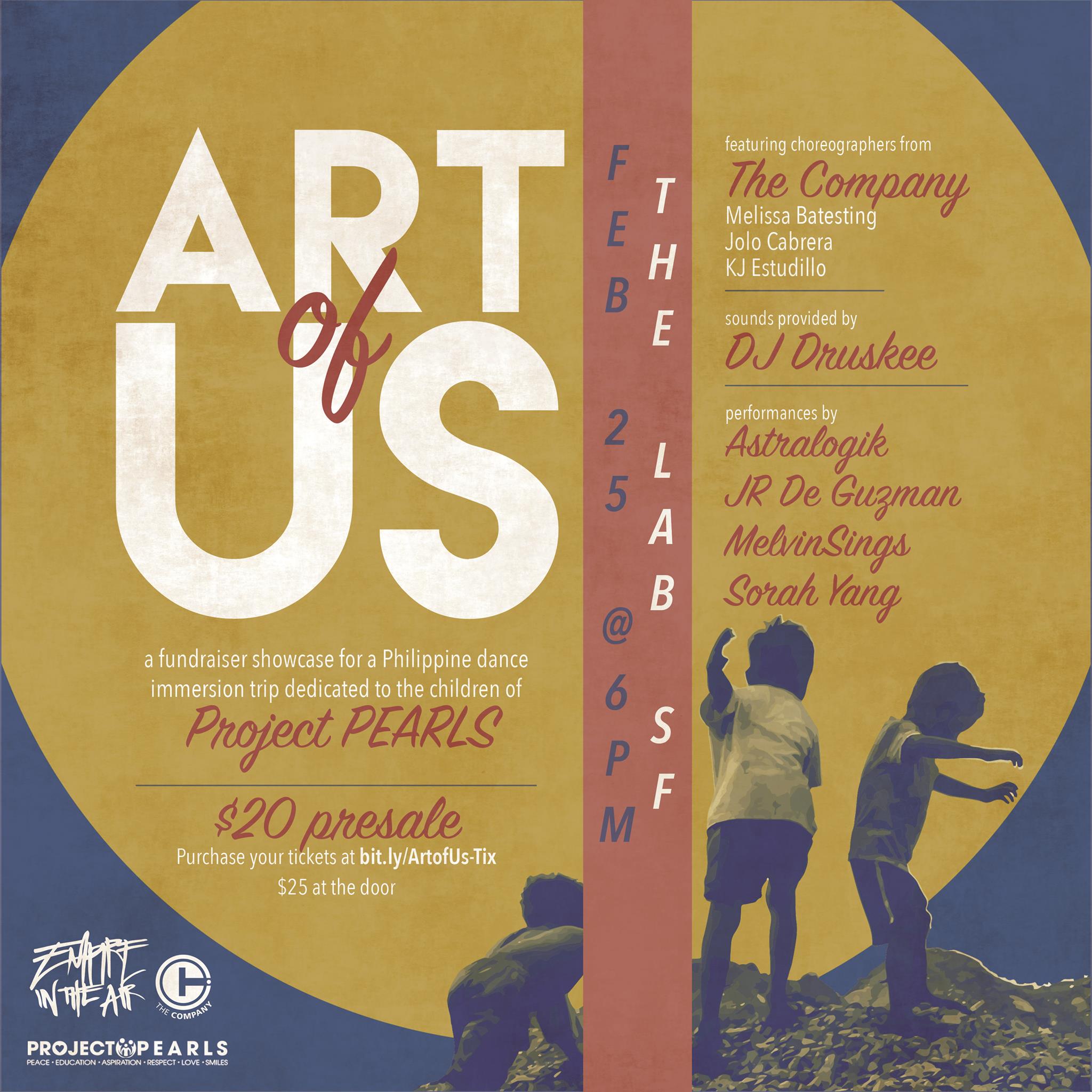 Please Join US for this fundraiser showcase, Art Of Us!  It will be held on Saturday, February 25, 2017 at The Lab, San Francisco.   This fundraiser will benefit the children of Project PEARLS in the Philippines through dance workshops by the three hip-hop choreographers from the award-winning dance group, The Company.
These choreographers will hold dance workshops for the children and youth of Project PEARLS. All proceeds will be used for the immersion trip, dance workshops and show in the Philippines.  We strongly believe that these dance workshops will not only help our children develop an appreciation for the arts, but they can also learn how practice, discipline, determination, focus and dedication can be powerful tools in life.
For more information and tickets, click here.  If you cannot make it but wants to support, you may send your donations here. 
Food Donations Needed for Our Daily Soup Kitchen! 
We are in need of rice, canned goods, noodles, peanut butter, oatmeal, milk, juice, eggs, fruit and vegetables.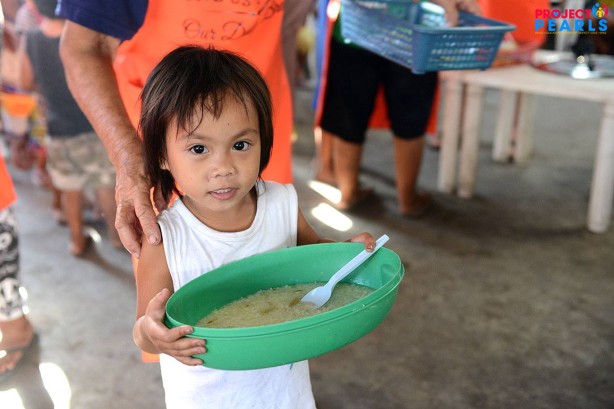 Please help us sustain this life-saving feeding program. To donate or to sponsor, please click here.
Project PEARLS focuses its outreach efforts in the slum communities in Tondo, Manila, particularly in Happy Land, Aroma and Helping Land. These communities sit on a dumpsite where children have no choice but to live with garbage, mosquitoes, flies, and vermin.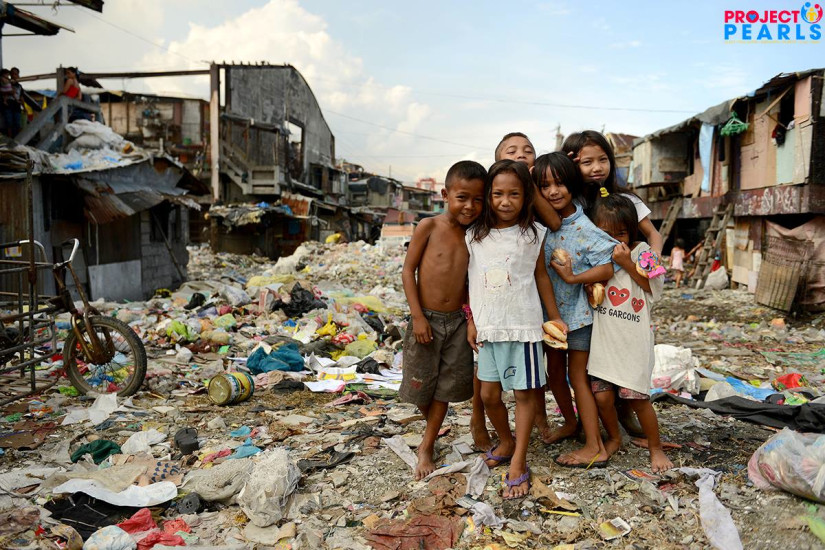 Young children work at the dumpsite as scavengers. The common meal is "pagpag"(leftover food from fast-food restaurants scavenged from garbage sites) "Pagpag" means to shake away the dirt and maggots in the food.  Please check our various Outreach Programs and read how you can help.
CNN Philippines reports about the communities we serve in Tondo (April 24, 2015)
Below is Ulingan, the first slum community that we adopted back in 2010 where we put up our first Learning Center; established our Scholarship Program and Feeding Program.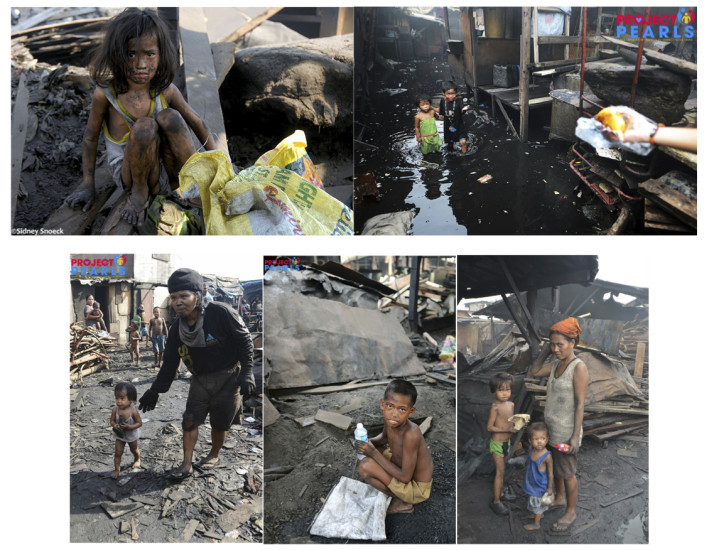 In 2013,  over three hundred Ulingan families were relocated to Brgy. Batia at Bocaue, Bulacan by Philippine's Department of Social Welfare and Development and National Housing Authority. To ensure the successful transition of these families, Project PEARLS is extending its outreach efforts to these families. To learn more about the Philippine government's relocation program, click here.
Project PEARLS built a Learning Center at the relocation village in Bulacan where we hold nursery classes, after school programs, livelihood program, and other outreach events.