"Today a reader, tomorrow a leader" – Margaret Fuller
"Play is so integral to childhood that a child who does not have the opportunities to play is cut off from a major portion of childhood." -Musselwhite

In partnership with Philippine Toy Library and Books for the Barrios, Project PEARLS provides children with a place and time to create their own opportunities to learn and grow through reading and playing.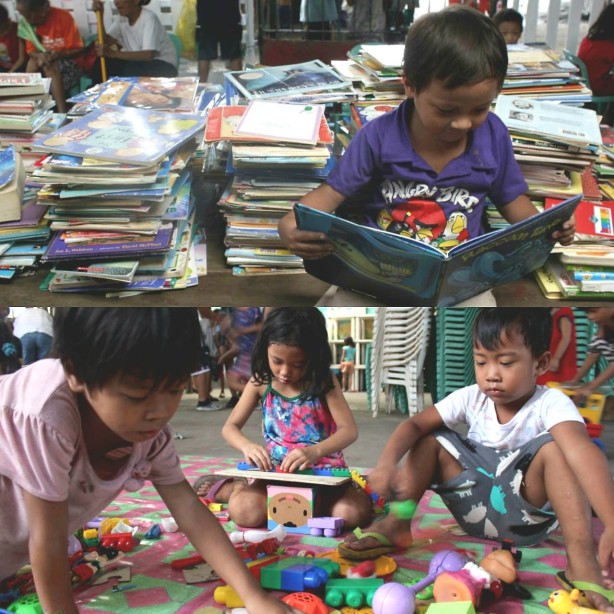 The schedule for Reading and Toy Library in our community in Tondo, Manila is: Monday to Friday, 9 am to 11:30 am.  This is right after the Daily Soup Kitchen where we provide breakfast to hundreds of children from 8:00 – 9:00 am.  Please feel free to volunteer for both activities.  To volunteer, please sign up here.
Do you have toys and books you would like to donate?
We are always on the lookout for good quality used toys, games, puzzles, dress-up items (hats, accessories, fashion jewelries), globes, building blocks, dolls, children books and magazines.
If you'd like to donate any pre-loved toys then either email us or speak to one of our staff at a session.