Below are fundraiser shows which had given benefit to Project PEARLS!
We thank all our partners for the support and generosity!
2018 Bay To Breakers: SF Bay to MNL Bay
May 20, 2018
Some of our friends and supporters from the Bay Area formed a team to pledge and run for Project PEARLS during this fundraising event last May 20, 2018. Together, they ran, walked and had fun while making a difference for our PEARLS children living in poverty.
—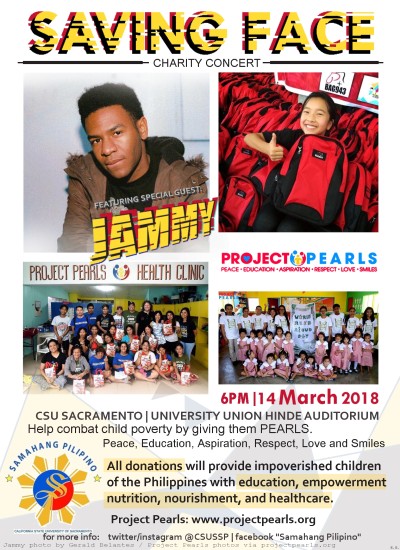 SAMAHANG PILIPINO "SAVING FACE CHARITY CONCERT" , MARCH 14, 2018
Samahang Pilipino at California State University has a mission to promote Filipino culture, history, and awareness for issues that affect local and Filipino communities. Saving Face is their annual event  where they have various performers showcase their talent to help collect donations for non-government or non-profit organizations.
And this year, they chose Project PEARLS to be their beneficiary! This event happened last March 15, 2018 at CSU Sacramento | University Union Hinde Auditorium, California, USA.
DFC HQ 3 Year Celebration!
DFC Headquarters Community Center – a dance studio and community organization based in Plano, Texas – chose us as the beneficiary to their anniversary celebration.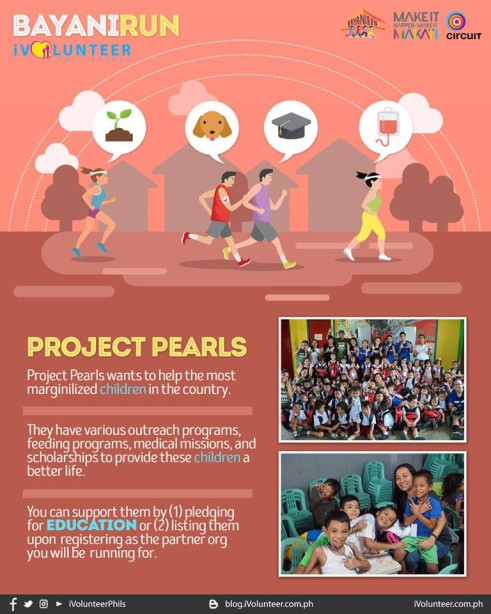 Bayanirun 2017 by iVolunteer Philippines!
Bayanirun 2017 is a fundraising event organized by iVolunteer Philippines .
Thank you iVolunteer for organizing this and for your continued efforts in helping many advocacies for a better Philippines!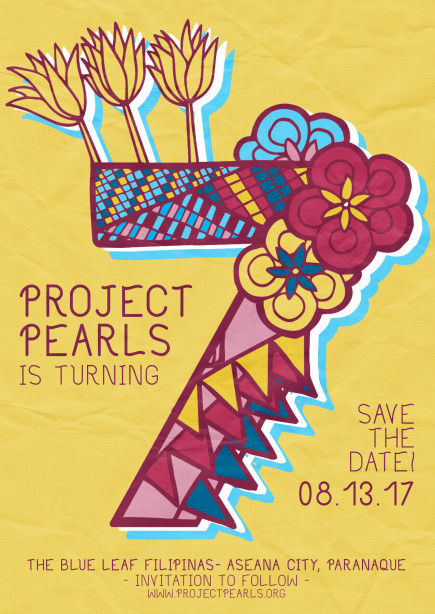 Project PEARLS turns 7!
This year, Project PEARLS celebrated seven years of bringing love, smiles, and hope to underprivileged children last August 13, 2017! What started as a simple advocacy has now grown into an organization with hundreds of scholars and volunteers. We thank everyone who have supported our humble mission throughout the years by volunteering, advocating and sharing on our various outreach programs!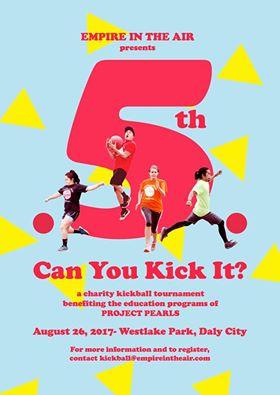 "Can You Kick It?" Year Five
Project PEARLS co-founder Francesca Mateo and Empire in the Air had another"Can You Kick It?" a charity kickball tournament at Westlake Park, Daly City last August 26, 2017. Now on its 5th year, it is currently and continually benefiting  our Scholarship Program.  Thank you very much Empire In The Air for the continued support!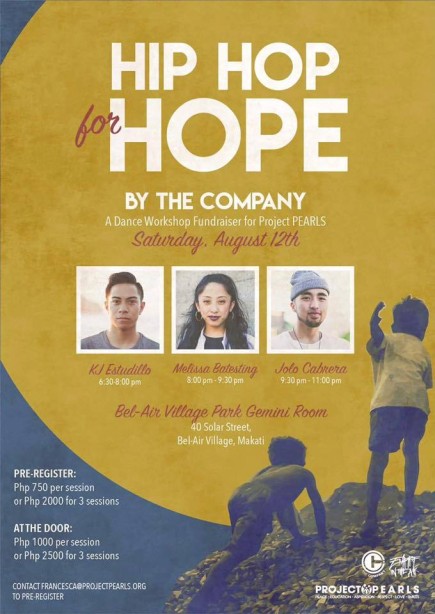 Hip-Hop for Hope by The Company
Hip-hop dancers from Metro Manila we're trained for a day last August 12, Saturday by The Company's Melissa, Jolo and KJ from San Francisco Bay Area! Thank you to everyone who did the Hip-Hop for Hope for underprivileged children in the Philippines!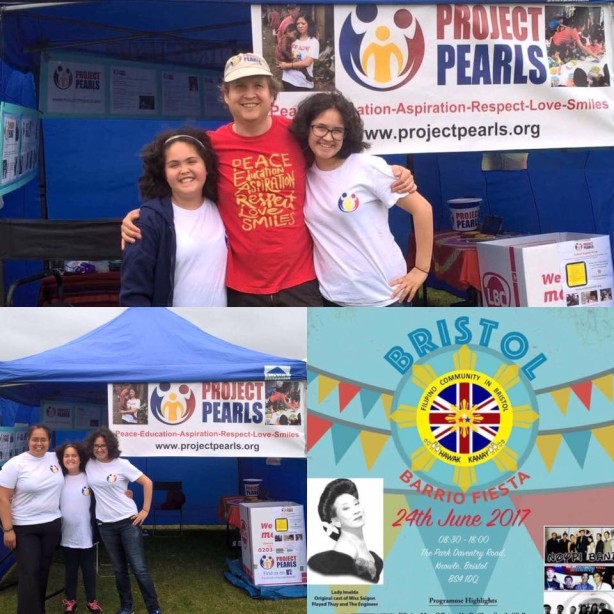 Bristol Barrio Fiesta
Thank you so much to our dedicated volunteers and advocates, Daren Stone and family for raising PEARLS awareness at the Barrio Fiesta in Bristol, United Kingdom last June 24th. Truly, one does not need to be Filipinos or to be in the Philippines to help us with our Project Pearls mission! Love for humanity has no color, gender, age, race, gender, and size!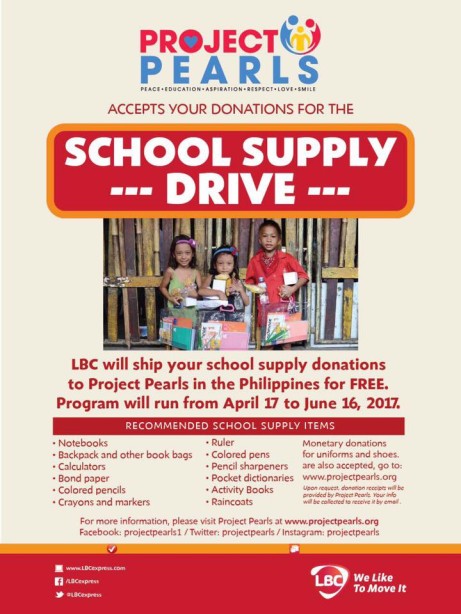 LBC School Supply Drive
LBC EXPRESS INC. did a School Supply Drive to benefit Project PEARLS at their branches in California which ran from April 17-June 16, 2017. Thank you so much LBC for this generous support!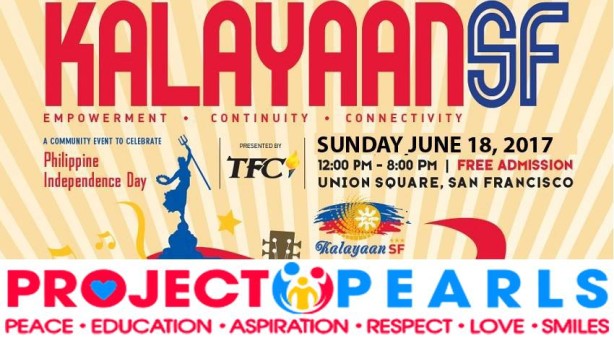 Kalayaan SF: A Philippine Independence Day Celebration
Project PEARLS raised awareness during the Kalayaan SF: A Philippine Independence Day Celebration in Union Square event last June 18, 2017. Thank you so much to the committee of this event for offering us a free table! Much appreciated!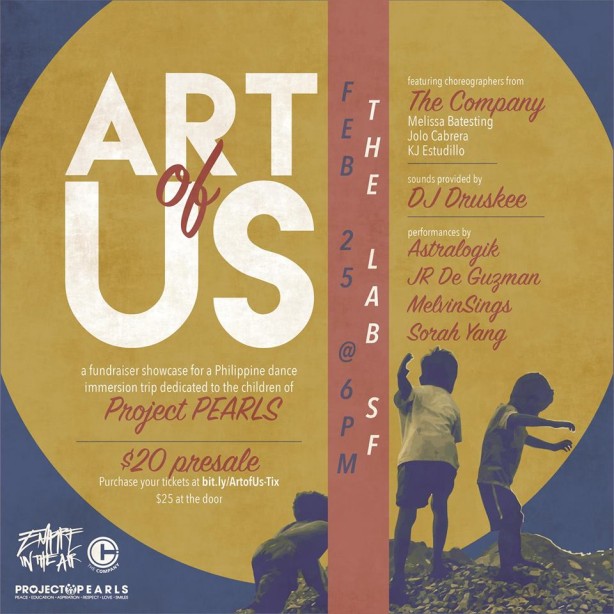 Art of Us
Empire in the Air​, a community-based clothing line of Francesca Mateo​ (Project PEARLS co-founder) in partnership with Project Pearls, held a fundraiser performing arts showcase called, "Art Of Us".
Art of Us was held last Saturday, February 25, 2017 at The Lab SF. With this fundraiser showcase, we aim to have a dance immersion trip in the Philippines by sending three Hip-Hop choreographers from the award-winning dance group, The Company.
These choreographers will hold dance workshops for the children and youth of Project PEARLS. All proceeds will be used for the immersion trip, dance workshops and show in the Philippines.
We strongly believe that these dance workshops will not only help our children develop an appreciation for the arts, but they can also learn how practice, discipline, determination, focus and dedication can be powerful tools in life.
2016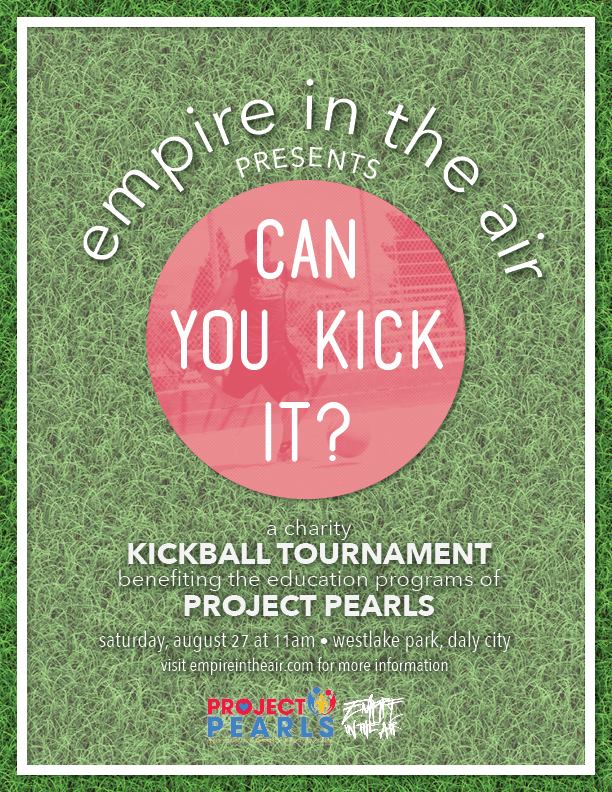 "Can You Kick It?" Year Four
Project PEARLS co-founder Francesca Mateo and Empire in the Air had been hosting this charity kickball tournament at the San Fransisco Bay Area for four years now and is currently and continually benefitting 10 scholars from our Scholarship Program. Thank you very much for the continued support!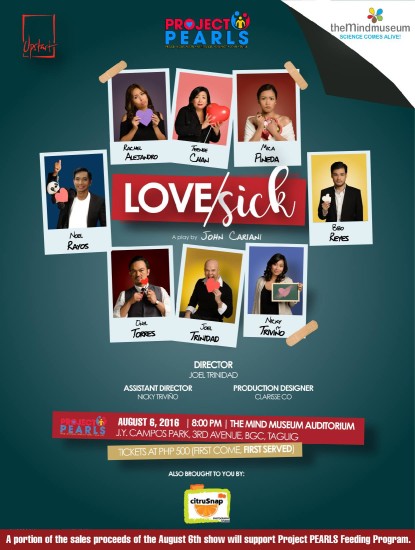 LOVE/SICK
We  invited all our Project Pearls friends to watch LOVE/SICK last Saturday, August 6th, at the Mind Museum Auditorium, BGC!
Tickets were priced at P500, free seating and a portion of the ticket sales went to the Project PEARLS Feeding Program.
LOVE/SICK is a romantic comedy consisting of 9 hilarious tales of love and loss, "easy-going laughs and snark-free cleverness " (The New York Times) while it "pokes fun at the happily-ever-after notion by means of a strong dose of happily-never-after" (The Huffington Post).
Directed by theater veteran Joel Trinidad, LOVE/SICK featured Rachel Alejandro with some of our country's best actors. Project PEARLS recently celebrated its 6th Year Anniversary last August and this was a part of our celebration! Thank you for joining us in spreading love and laughter!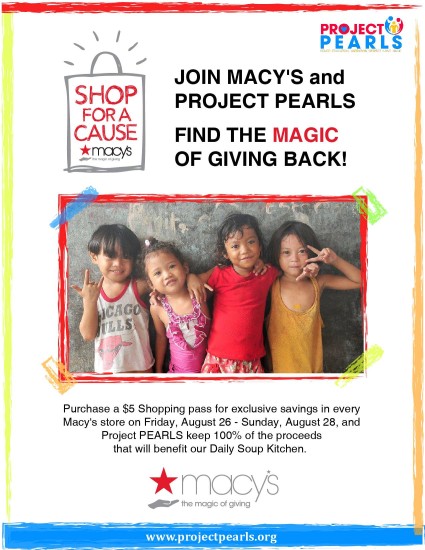 Shop For A Cause with Macy's
Macy's had been partnering with Project PEARLS and inviting its customers to participate in Macy's annual national "Shop For A Cause" charity shopping event for years now.  Macy's "Shop For A Cause" is a unique shopping event dedicated to supporting local nonprofit organizations' fundraising efforts.
Thank you so much Macy's for the continued support and generosity towards our various outreach programs!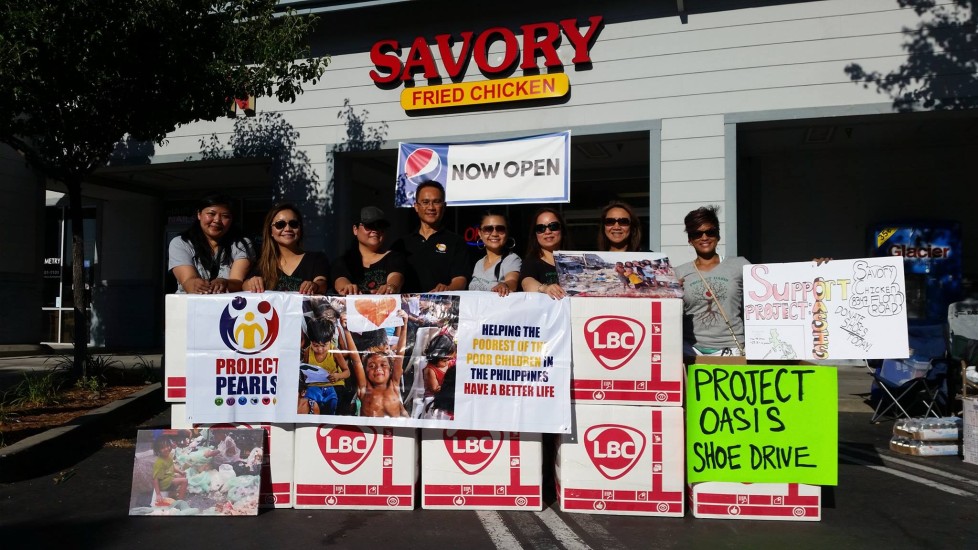 PROJECT OASIS SHOE DRIVE
Thank you so much PROJECT OASIS for conducting a shoe drive and collecting over 600 shoes for the children from various communities in the Philippines being assisted by Project PEARLS last May 19, 2016!
Also to Savory Fried Chicken for donating 20% of the food sales proceeds during the shoe drive. This went towards our Feeding Program and last but not the least, LBC EXPRESS INC. for sponsoring the boxes and shipment! Thank you so much for your continued support! We deeply value our partnership!
To everyone who came to donate shoes and/or funds or to just give encouragement and gratitude. Thank you all!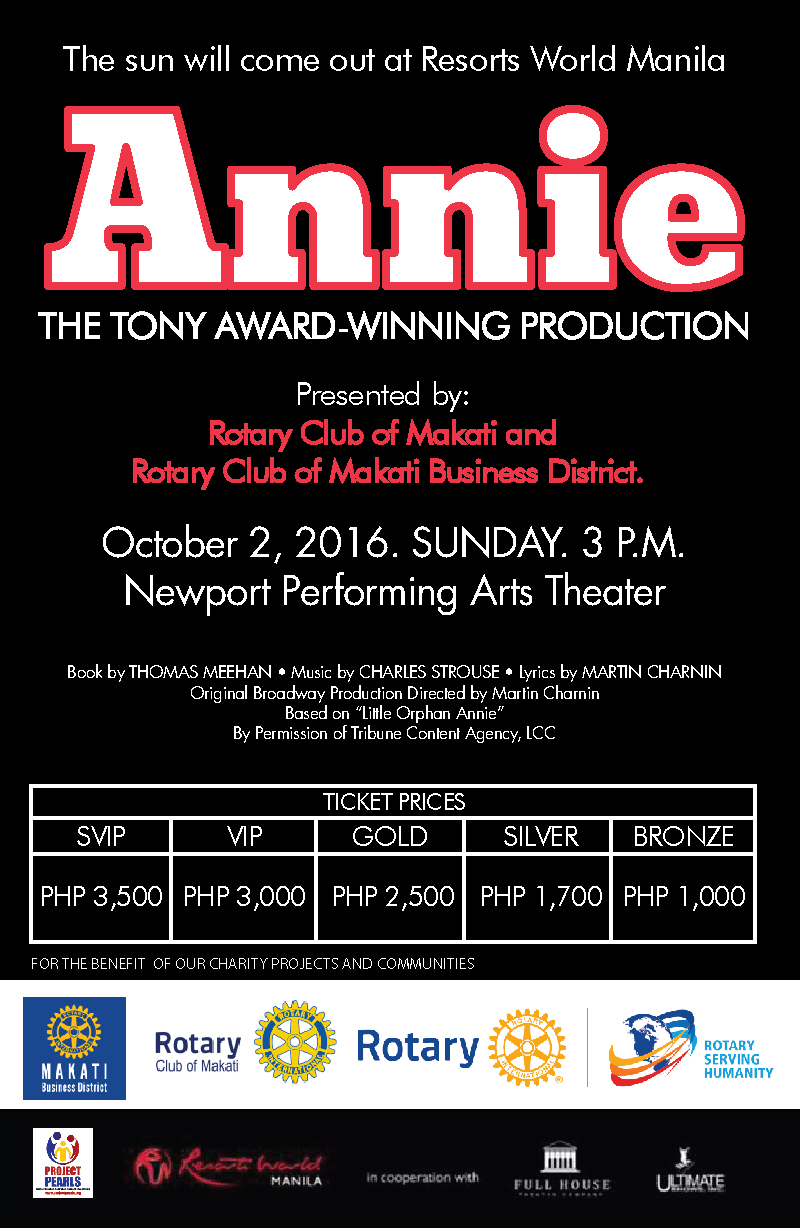 Annie: The Tony Award-Winning Production
Annie came to Manila!
We would like to thank everyone who watched one of the most loved Broadway musicals of all times, and Tony award-winning production last October 2, 2016 at Resorts World Manila. Part of the proceeds were given to Project PEARLS in support of our Feeding and Scholarship Program. Thank you all!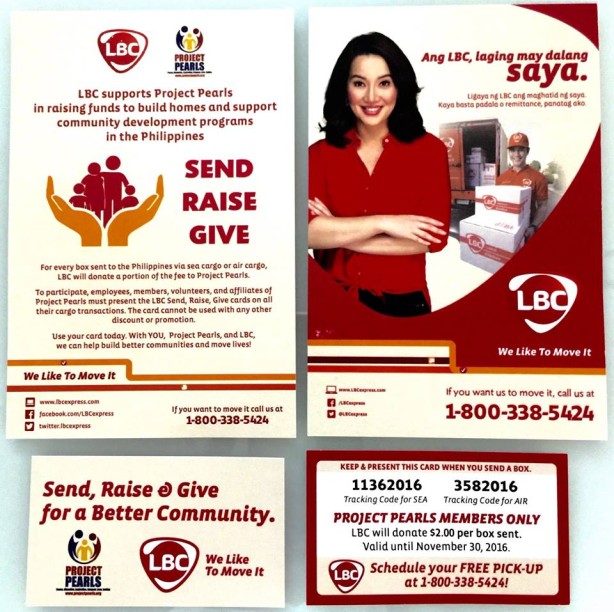 LBC: Send, Raise, Give
LBC EXPRESS INC. and LBC Foundation have been a long-time great partner of Project PEARLS and we are excited and very grateful for this new campaign.
For every box sent to the Philippines from anywhere in the U.S., LBC will donate a portion of the fee to Project PEARLS.
To participate, employees, members, supporters, volunteers, and affiliates of Project PEARLS must present the LBC Send, Raise, Give cards on all their cargo transactions.
Thank you so much LBC!!!
SEND, RAISE, GIVE for a Better Community.
MaBOOhay Talent Showcase 2016
We would like to thank everyone who attended at the San Francisco Bay Area at the Akbayan Sjsu' 16th Annual MaBOOhay Talent Showcase.
All proceeds were donated to Project PEARLS! Thank you so much Akbayan SJSU for your continued support!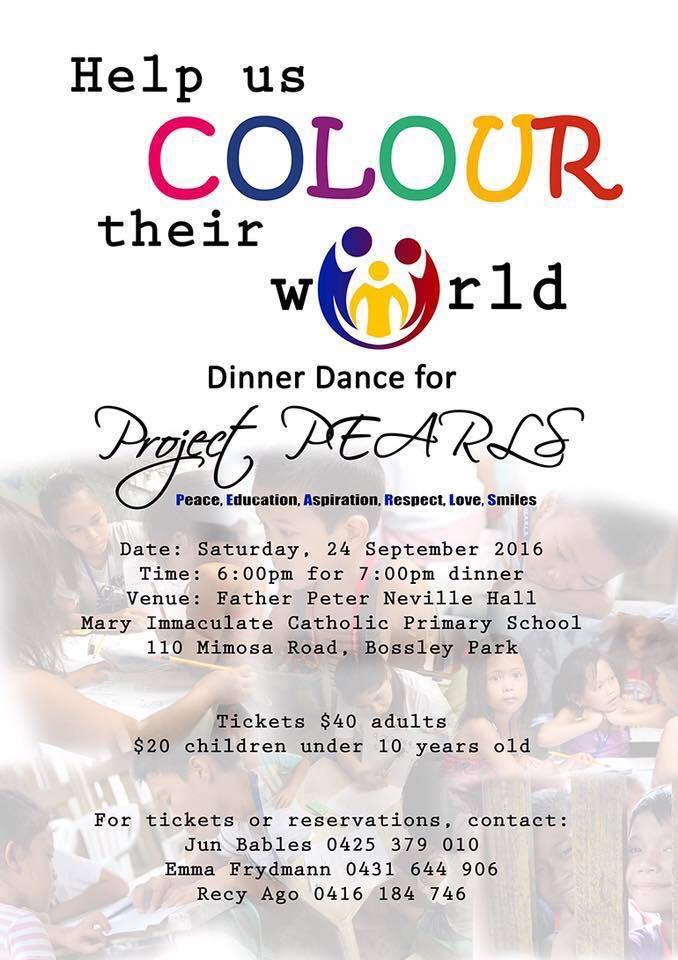 Dinner Dance for Project PEARLS
Calling all our friends in Sydney, Australia! We thank everyone who attended this great fundraiser Dinner Dance event at Mary Immaculate Catholic Primary School last September 24!
Thank you Recy and family for all the hard work and support!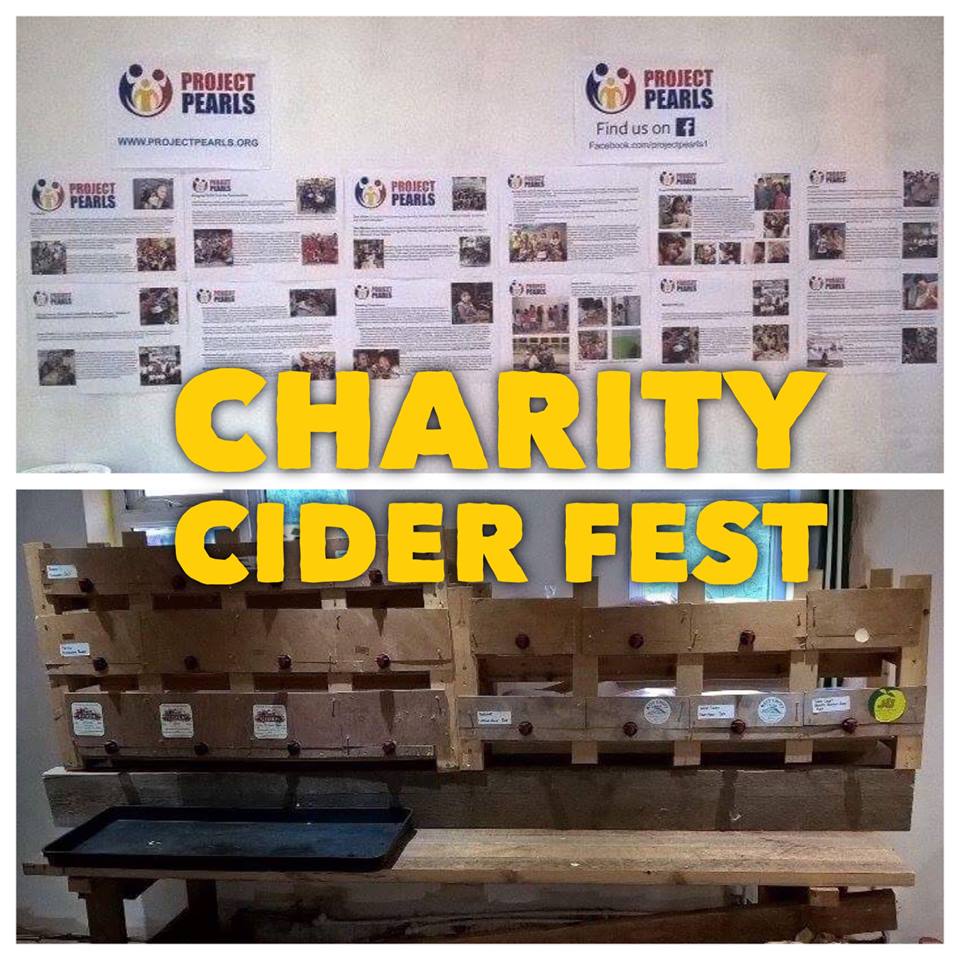 Charity Cider Fest
Thank you so much Daren Stone for being one of our PEARLS advocate and volunteer and for organizing this Charity Cider Fest held in UK!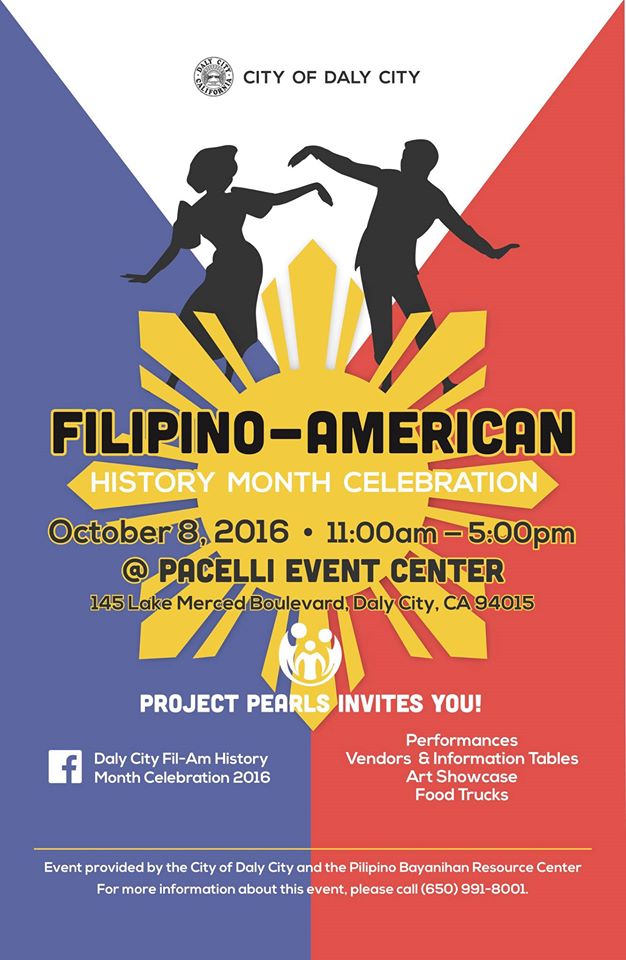 Filipino-American History Month Celebration
We thank all of our families, friends and supporters in San Francisco Bay Area who celebrated the Filipino-American History Month with us!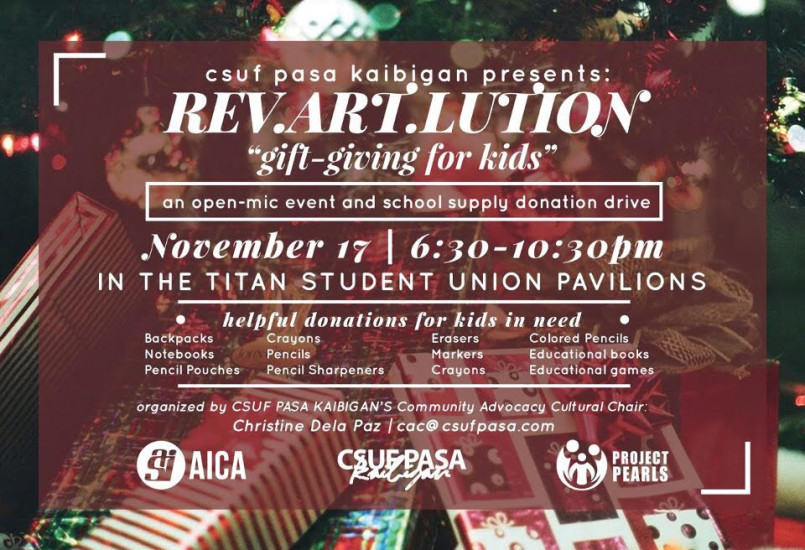 CSUF PASA Kaibigan presents REV.ART.LUTION "Gift Giving for Kids"
CSUF PASA Kaibigan gave smiles to children for Christmas last year!
All of our friends and families and supporters from California attended this benefit concert/open mic and art exhibition event last November 17, 2016 and which was organized by Christine Dela Paz and the rest of her friends from CSUF PASA Kaibigan!
All proceeds and the donation of school supplies that were collected had given benefit to our Scholarship Program and Adopt-A-Family Program last Christmas 2016.
Thank you CSUF PASA Kaibigan!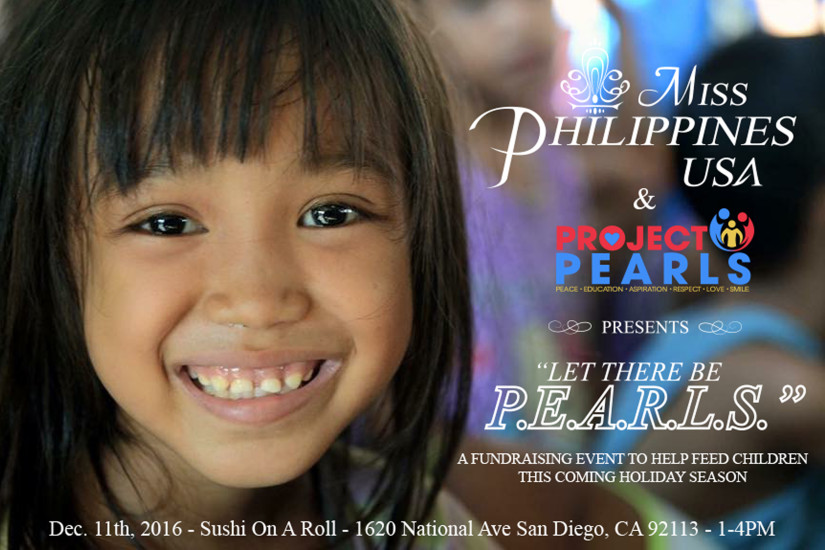 Project PEARLS & Miss USA-Philippines presents: "Let There Be PEARLS"
Our friends from San Diego, California joined us last year on this special fundraising event organized by Miss Philippines-USA Kalea Pitel last December 11, 2016. Proceeds went toward our programs for the children last Christmas season.
A lot of children smiled last Christmas because of this special event! Thank you so much Kalea!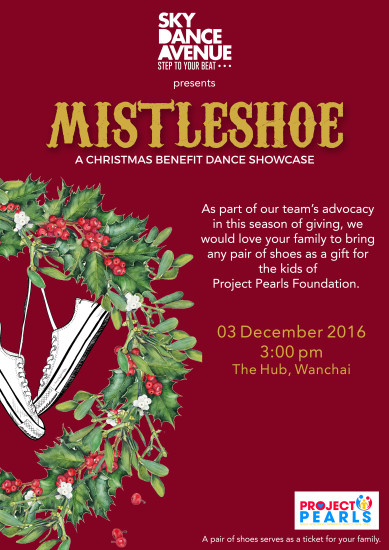 Sky Dance Avenue presents "MistleSHOE"
Teacher Sky Bautista and her students from Sky Dance Avenue in Hong Kong held a benefit Christmas dance showcase entitled "MistleSHOE" where the students performed their pieces in front of their friends and families. Each students' family have pldeged to donate shoes to be able to help the less fortunate children in the Philippines to dance to different walks of life with their shoes on.
Thank you so much Teacher Sky and the students of Sky Dance Avenue!