HELP US CONTINUE OUR LIFE-SAVING, LIVE-CHANGING PROGRAMS!
In this post-pandemic time, Project PEARLS continues to provide healthy and hearty breakfast for hundreds of hungry children and families at our community in Tondo, Manila.   These children and families line up for hours as the meals we serve may be their only meal for the day, meal that is not "pagpag", leftover food from garbage. 
Our budget is  PHP 20,000 per feeding day for at least 500 meals. Please send in your emergency gift today so that no child will be more malnourished or worse, die of starvation during any crisis.
Your donation will also support the many educational programs we have: Brain Booster, After School Program, Empowerment Program, Mentorship, and many more.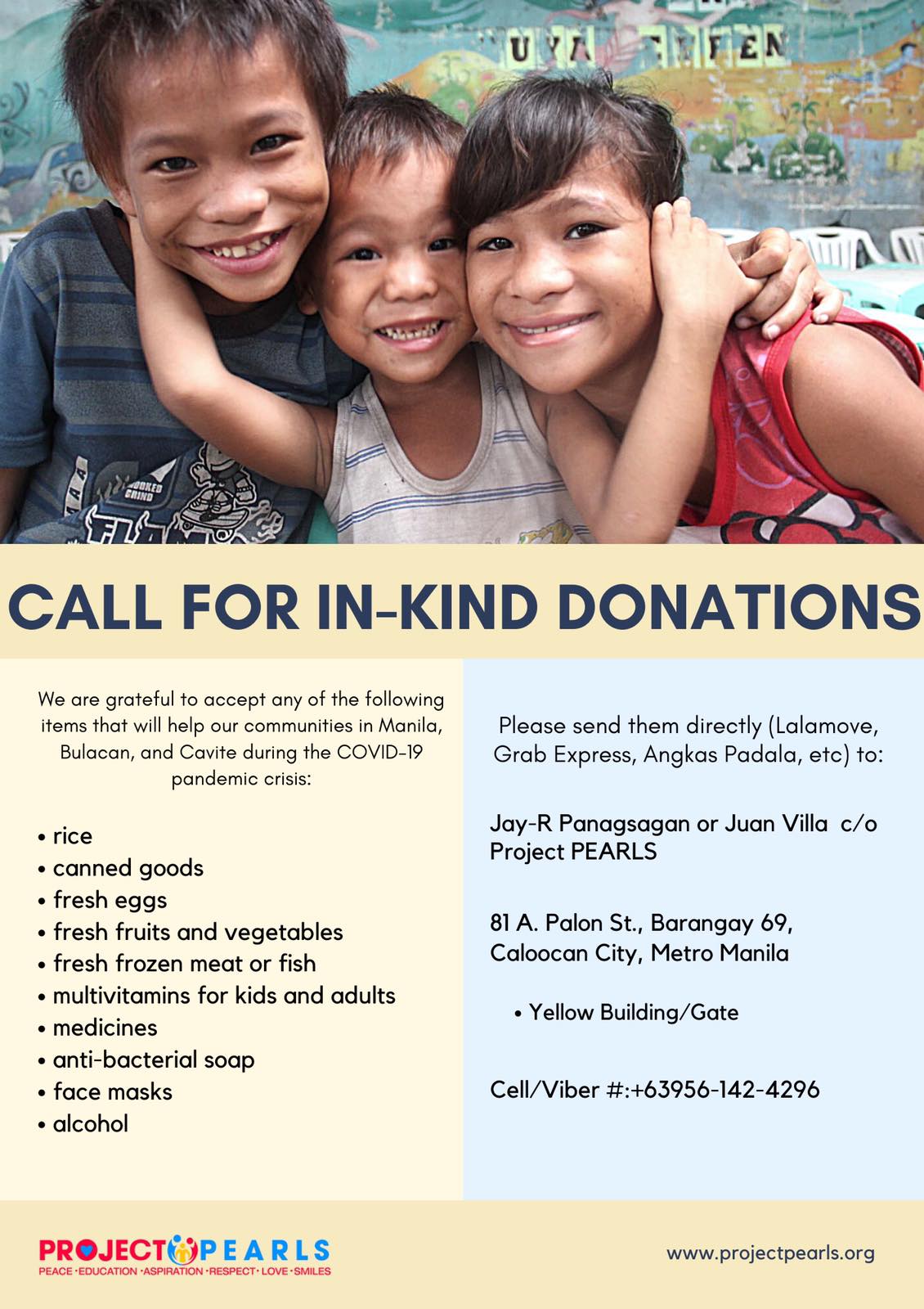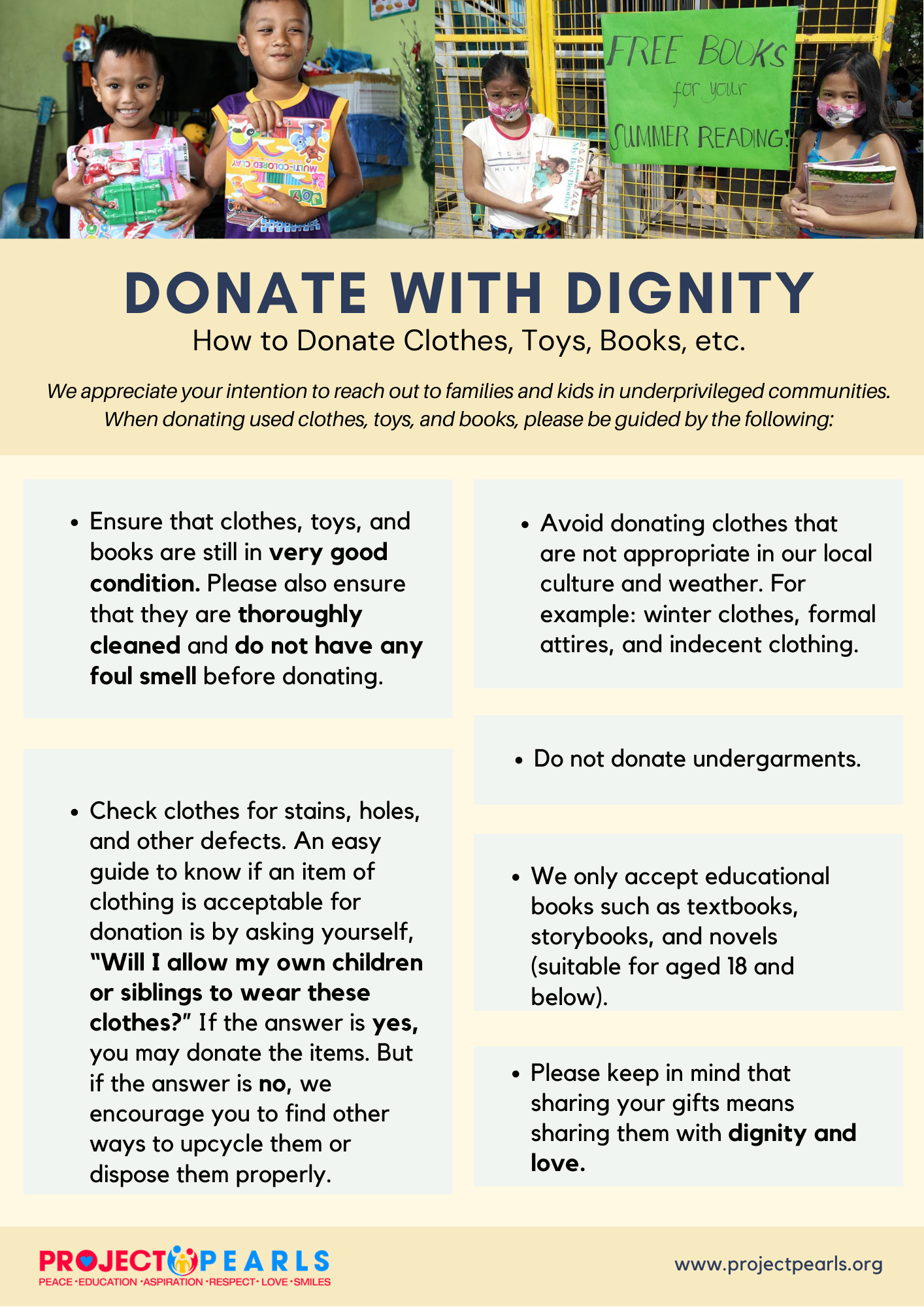 Tax Information
Project PEARLS is a registered non-profit organization with the State of California. We are exempt from federal income tax under section 501(c)(3).
Our Tax ID Number: 27-2624202.
Project PEARLS is a non-stock, non-profit and non-partisan organization registered under the laws of the Republic of the Philippines with the Securities and Exchange Commission (SEC) on June 6, 2011 with Company Registration Number: CN201109816 and Company Tax Identification Number: 008-060-835-000.