November 10, 2023
Meet Little Archel, one of the many kids in Tondo starting his day with a healthy breakfast at our Hope Center. Grateful for each bite, these nourishing meals not only fill his stomach but also fuel his spirit.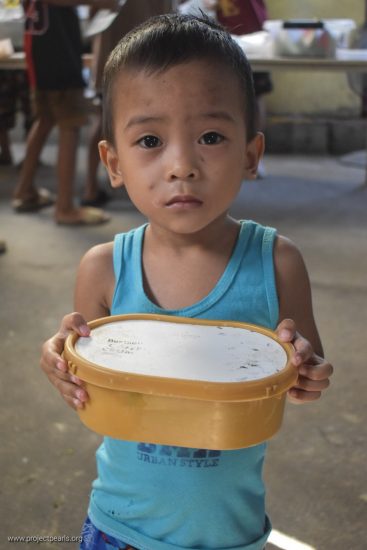 The support of our partners, International Youth Cooperation Japan (IYC Japan) and Yoshida & Seido volunteers makes the Hunger Relief Program possible. Yesterday, we served rice, sautéed sayote with pork, fried dumplings, and watermelon.
The kids in the community are so grateful! Thank you, IYC Japan and Yoshida & Seido volunteers!
Your Php 50 (less than $1) can provide a balanced meal of rice, protein, vegetables, and fruits for a child. This meal can be their only healthy and complete meal for the day.Help us save children from hunger.
Volunteer. Advocate. Share.
Photos by Divine Degollacion and Ronalyn Abriol