May 12, 2023
Yesterday, we welcomed our new corporate partner, Verifone Philippines! We are immensely grateful for their generous support of our programs. They are supporting our Hunger Relief Program, sponsoring some of our scholars under the Scholarship Program, and also providing support to the women of GROW.With their invaluable assistance, we served rice, fried chicken, chopsuey, and bananas to children and elderly in Tondo.
After the feeding, Verifone volunteers also shared their time and talent with our Time-to-Learn kids as they painted unique Mother's Day cards together.
Thank you, Verifone, for this impactful partnership!We also thank MAYANI through Scholars Of Sustenance Philippines – SOS Philippines for their contribution of veggies for the feeding program!We sincerely thank all our heroes for making our mission possible!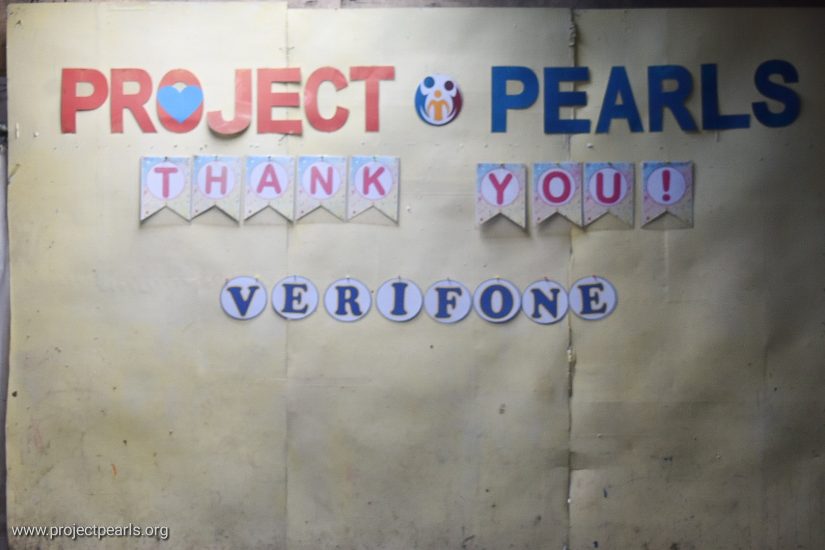 Your Php 50 (less than $1) can provide a balanced meal of rice, protein, vegetables, and fruits for a child. This meal can be their only healthy and complete meal for the day.Help us save children from hunger.
To donate, visit www.projectpearls.org/donate
You may also donate food items such as rice, bread, biscuits, vegetables, condiments, etc.
Volunteer. Advocate. Share.
Photos by Divine Grace Degollacion and Ronalyn Abriol+69
All reactions:2929