May 20, 2023
Saturdays are a special day for the kids in our serviced community in Naic. They always look forward to the nutritious meals that our community volunteers prepared and to the Brain Booster activity afterwards.Because of the generosity of our hero, Ms. Ina Raymundo, we were able to serve rice, sautéed pechay with chicken and tofu, Century Tuna afritada, and watermelon.The kids are so thankful to have these healthy breakfast meals! Thank you, Ms. Ina, for your support! We also thank Adrian Soco, for the preloved clothes and toys that were distributed to the kids and families!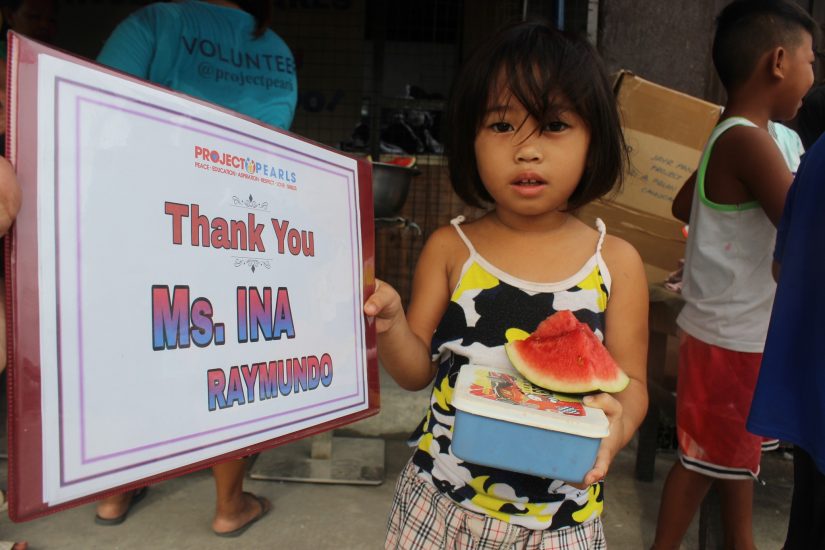 —-Your Php 50 (less than $1) can provide a balanced meal of rice, protein, vegetables, and fruits for a child. This meal can be their only healthy and complete meal for the day.Help us save children from hunger.
To donate, visit www.projectpearls.org/donate
You may also donate food items such as rice, bread, biscuits, vegetables, condiments, etc.
Volunteer. Advocate. Share.
Photos by Jack Lin