May 20, 2023
Starting the day with a prayer of gratitude, our incredible PEARLS kids set a heartwarming tone for the Hunger Relief Program.
In Bulacan, our community volunteers prepared a hearty breakfast meal of rice, chicken afritada, and bananas for the children and some elderly. This is made possible by the support of our long-time advocates, a group friends who call themselves Manoy's Angels! The feeding program was made more special as it was also a birthday celebration for Aileen and Analen! Happy birthday to you both!
Thank you, Manoy's Angels, for your unwavering support to our mission!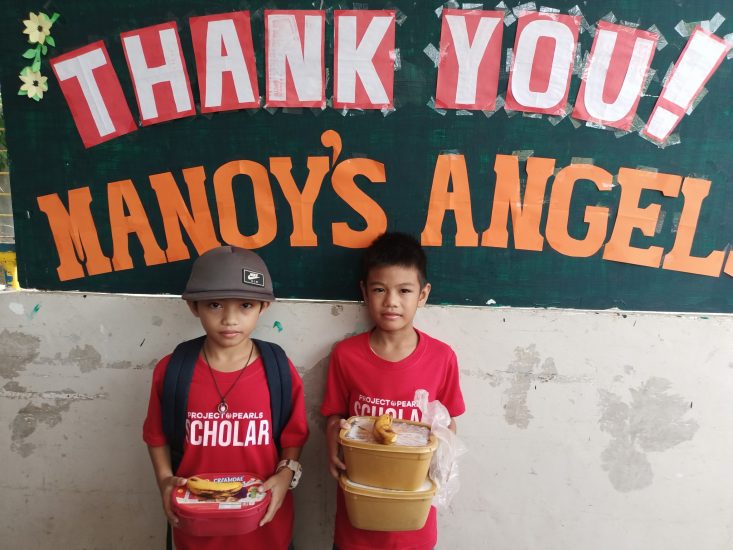 —-Your Php 50 (less than $1) can provide a balanced meal of rice, protein, vegetables, and fruits for a child. This meal can be their only healthy and complete meal for the day.Help us save children from hunger.
To donate, visit www.projectpearls.org/donate
You may also donate food items such as rice, bread, biscuits, vegetables, condiments, etc.
Volunteer. Advocate. Share.
Photos by Bulacan Team