May 14, 2023
In Helping Land, Tondo, extreme poverty pushes kids and families to resort to eating "pagpag" or recycled leftover foods from fast food restaurants. With the help of our heroes, we are determined to make a difference so that kids won't have to eat pagpag.Through the support of International Youth Cooperation (IYC Japan) and Yoshida & Seido volunteers, we were able to serve nutritious meals last Sunday.
The kids and families were so thankful to have access to healthy meals!A special shoutout to Eric Kayser Philippines for generously providing yummy pastries and bread.Thank you everyone for helping us ensure that these kids will not go hungry!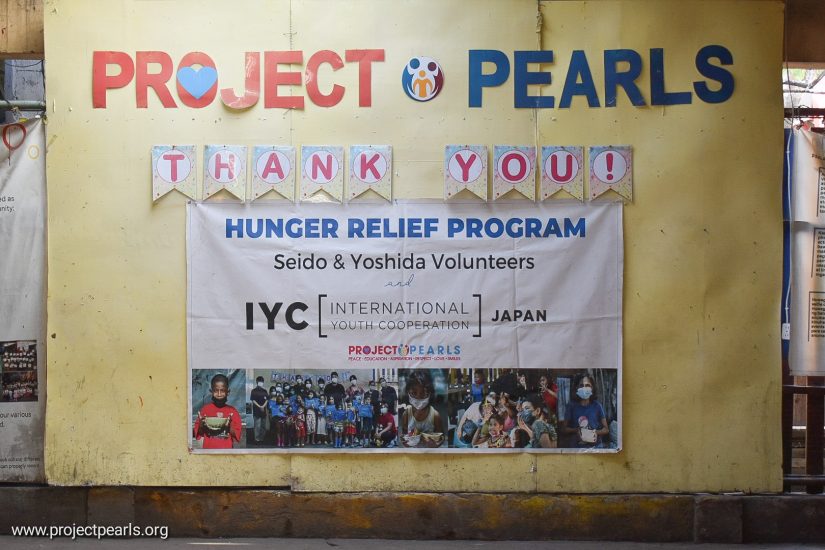 —-Your Php 50 (less than $1) can provide a balanced meal of rice, protein, vegetables, and fruits for a child. This meal can be their only healthy and complete meal for the day.Help us save children from hunger.
To donate, visit www.projectpearls.org/donate
You may also donate food items such as rice, bread, biscuits, vegetables, condiments, etc.
Volunteer. Advocate. Share.
Photos by Divine Grace Degollacion