May 20,2023
Did you know that May 20 is celebrated as World Bee Day? It's a special day dedicated to recognizing the crucial role of bees and other pollinators in sustaining our ecosystem and promoting sustainable development.
Last Saturday, kids in our Brain Booster activity engaged in a bee handprint activity! It was fulfilling to witness their enthusiasm and creativity as they created vibrant handprints, symbolizing the power of unity and compassion. Learning becomes a beautiful journey when we teach through creativity, and seeing those little faces light up with joy made it even more special!
Kudos to these children for their outstanding work!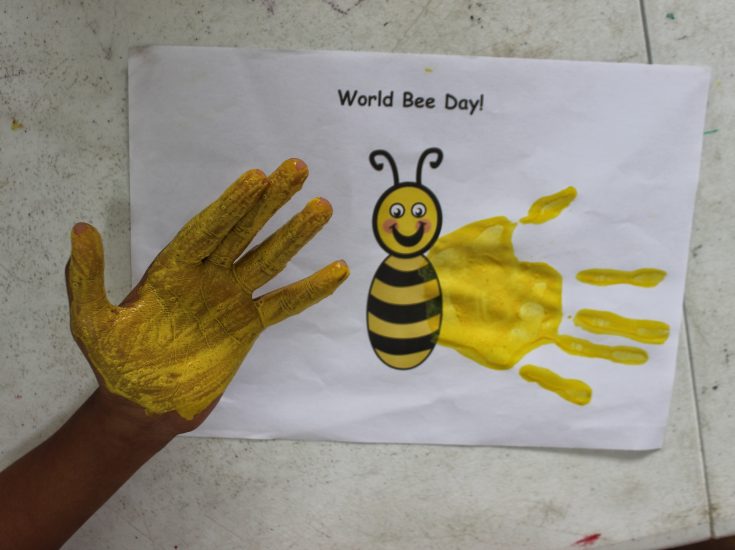 —You can also be part of the Brain Booster Program! Be our volunteer or donate art and crafts materials.Check out our website or email us at [email protected]www.projectpearls.org