March 3, 2023
Today's nutritious meals in Tondo are made possible by our partners from International Youth Cooperation (IYC Japan) and Yoshida & Seido volunteers!More than 500 children and elderly received rice, sauteed sayote with pork, tuna balls and bananas.
Thank you so much, IYC Japan and Yoshida & Seido for helping us ensure that children will have healthy meals before going to school! Your support is truly making a difference in the lives of those who need it most.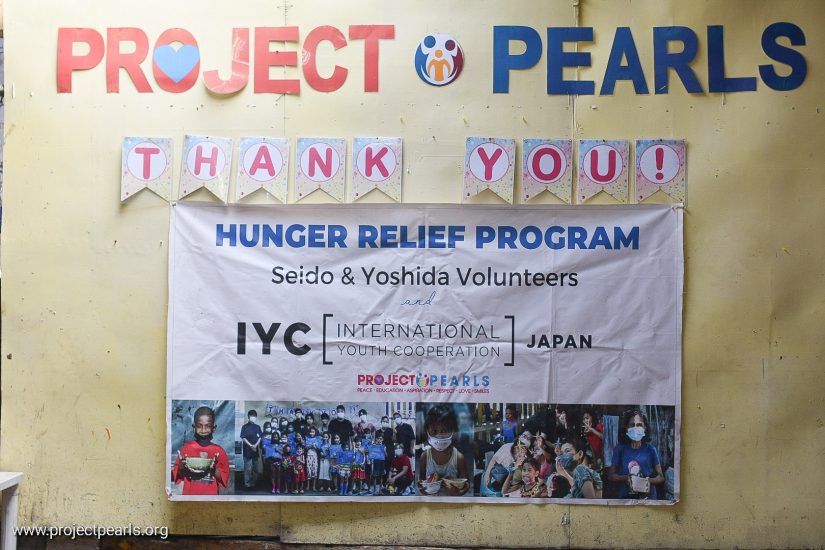 Your Php 50 (less than $1) can provide a balanced meal of rice, protein, vegetables, and fruits for a child. This meal can be their only healthy and complete meal for the day.Help us save children from hunger.
To donate, visit www.projectpearls.org/donateY
ou may also donate food items such as rice, frozen goods, biscuits, vegetables, condiments, etc.
Volunteer. Advocate. Share.
Photos by Divine Grace Degollacion and Ronalyn Abriol