March 10, 2023
Today, we served not just food, but hope and joy to these precious little ones.Children in Tondo line up early outside our Hope Center so they can have healthy meals before going to school. Most of them would also save some so that they can have packed meals (baon) to school.T
his is made possible by our hero, International Youth Cooperation (IYC Japan) and Yoshida & Seido volunteers. With their support, we served nutritious meals of rice, sotanghon with Century Tuna, hard-boiled eggs, and bananas. We also distributed bread from Breadtalk and Eric Kayser Philippines.We are also grateful to Century Pacific Food Inc. for their contribution of canned goods.And special shoutout to IDEMIA Philippines for the preloved clothes, toys, and books, and hygiene products that we distributed to the families!
Thank you so much to all our heroes for helping us fight hunger, one child at a time!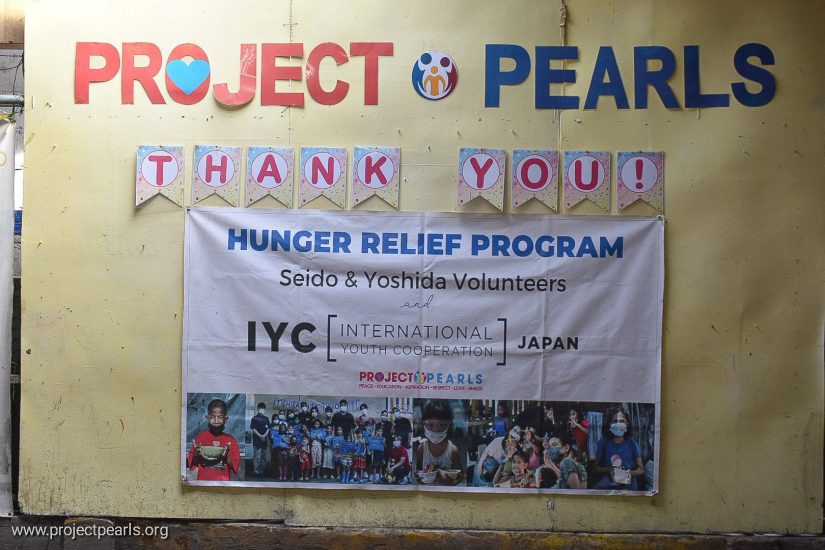 For just Php 50 (less than $1), you can provide a nutritious meal of rice, protein, vegetables, and fruits for a child. This meal could be the only healthy and complete meal they receive for the day.
You can donate at www.projectpearls.org/donate or donate food items such as rice, eggs, fresh vegetables and fruits, frozen meat, and fish.