Thank you Everything South City for plugging our event in celebration of the Philippines Independence Day!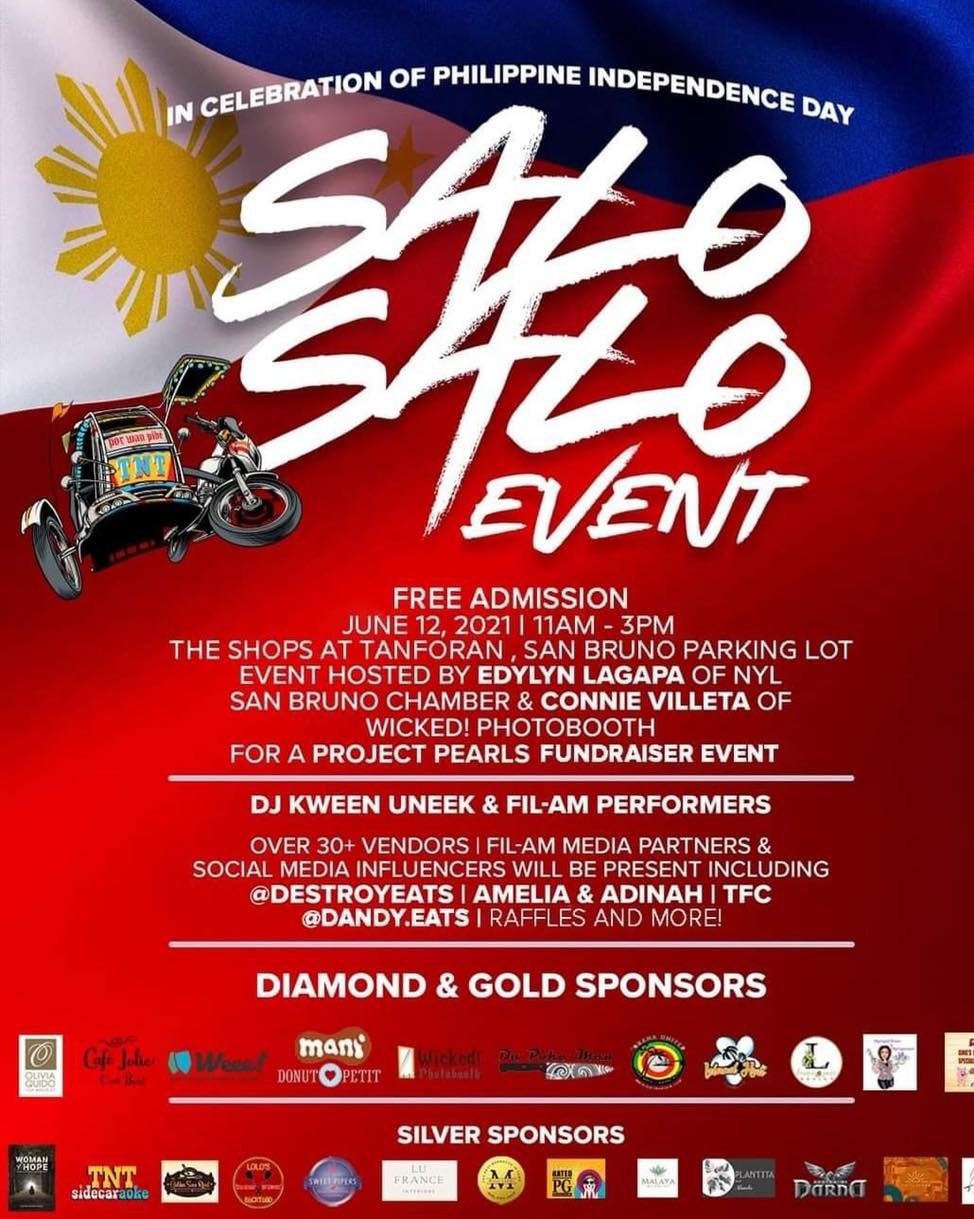 Hey South City:
SAVE THE DATE!

WHAT: Philippine Independence Day Celebration!!
WHEN: Saturday, June 12 from 11am to 3pm
WHERE: Shops at Tanforan parking lot in San Bruno

For more details, visit this link!