THANK YOU, CHRISTMAS HEROES!
2020 was a very challenging year. But because of our PEARLS Heroes around the world, the Adopt-a- PEARLS Family campaign and Holiday Toy Drive for children were a huge success! Over 1600 families received Noche Buena grocery packs. Below is our report: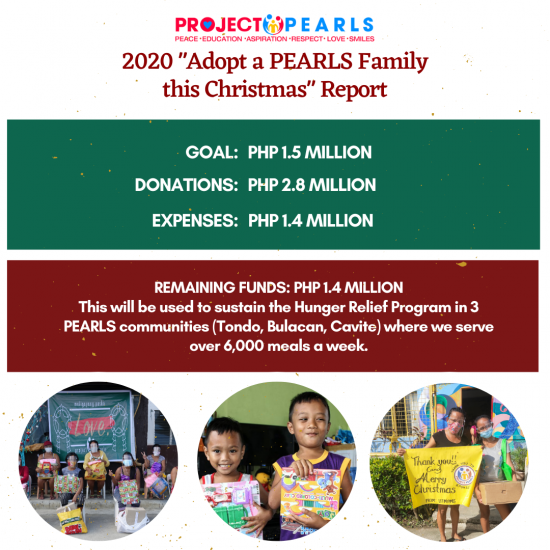 And through our Holiday Toy Drive, more than 4,500 children in 7 communities received gifts and holiday snack packs: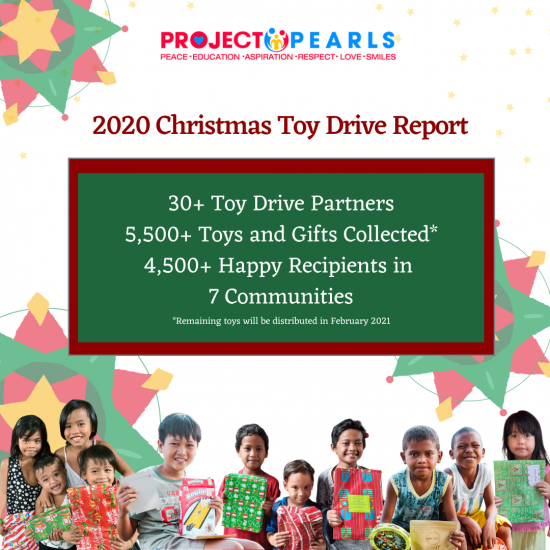 The remaining Christmas fund will be used to sustain our Covid-19 Hunger Relief Program for the month of February in our communities in Tondo, Bulacan, and Cavite where we serve over 6000 meals a week. And the remaining toys will also be distributed in different communities.

To our #PEARLSHEROES, thank you for giving the light of love to those who need it most, even in this time of pandemic crisis. All of these would not have been possible without your support.
May we all continue the spirit of giving this 2021!


Let there be P.E.A.R.L.S on Earth!