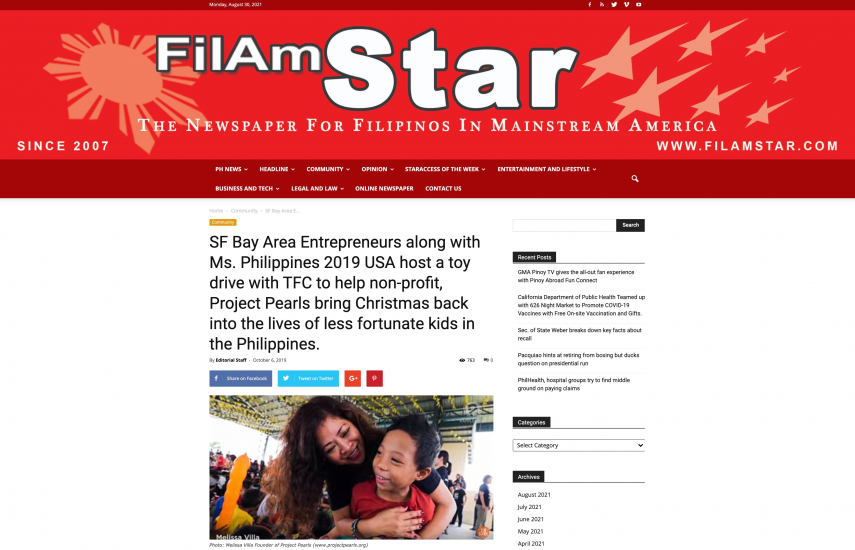 Thank you FILAM STar for this feature!
South San Francisco, CA– On Sunday, October 13, 2019 Marilee Salazar, 2019 Ms. Philippines USA along with entrepreneurs Edylyn Lagapa from NY Life Insurance, Connie Villeta co-owner of Wicked! Photobooth, Infanta Lambanog, TFC, Derek Pecson of Black & Gold Barbershop, Gemma Balesteros with Marley's treats , Defcase Dofredo with Street Set University & Tuyen with Nail Poetry collaborates in a joint effort with Project Pearls and invites the public to come and donate toys that will be shipped out by sponsor partner LBC to arrive the Philippines in time for Christmas.

Read the rest of the article here!