Thank you Zack Brown for including Project Pearls in one of your 10 facts about the slums in Manila.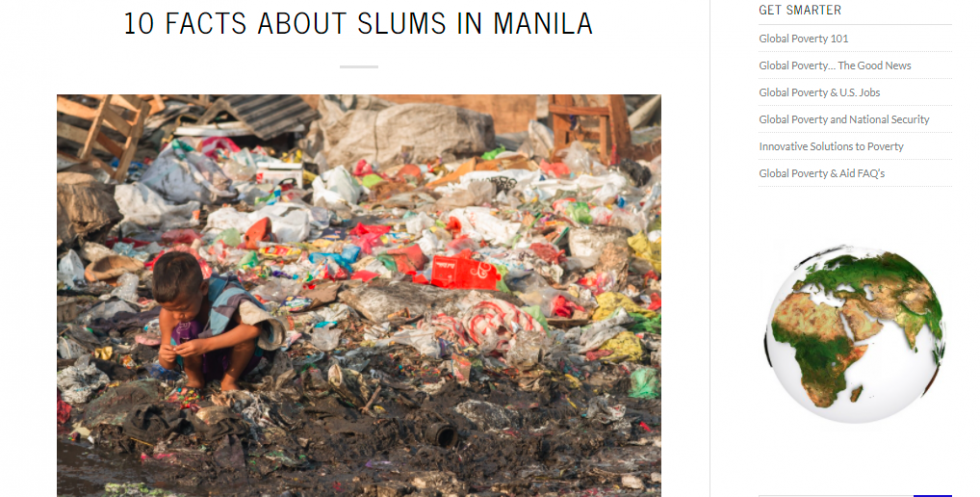 Since as early as the mid-1900s, impoverished citizens of Manila, Philippines have resided in informal settlements known as slums. The Metro Manila area has several of these slums which houses much of the poor population of the city.

Read the rest of the article here!