February 3, 2019 | Sunday
Helping Land, Tondo, Manila, Philippines
"Seize the moments of happiness, love and be loved! That is the only reality in the world, all else is folly. It is the one thing we are interested in here."
– Leo Tolstoy –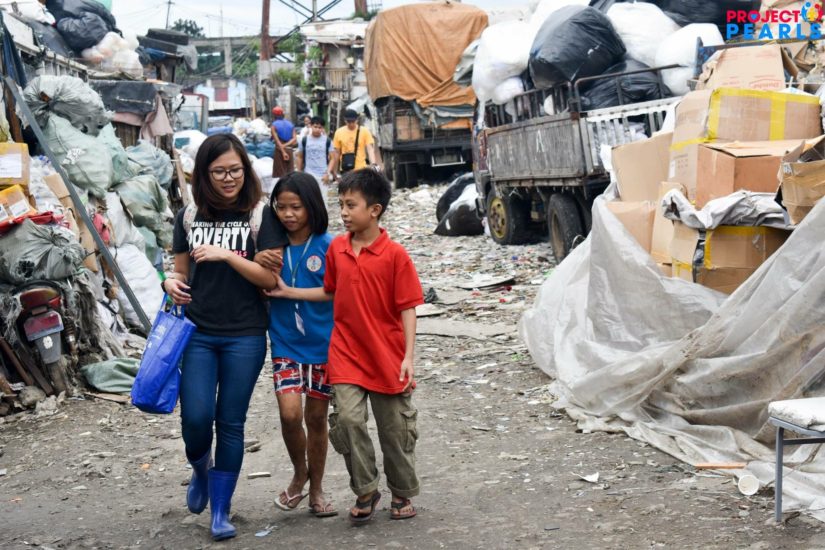 This day's a very special day! We celebrated one of our most hardworking and dedicated volunteers: Hilary Anne Diaz, also known as our very own Ate Aya.
Ever since Hilary joined us in 2015, she has been present in our outreach every week.
Every Saturday, whenever she had free time, she enjoys having a good Art time with the kids!
Alongside our regular outreach, she is also part of our After School Program on Sundays in which she teaches Academic lessons these hopeful youngsters religiously.
She then became one of the core members of the After School Program volunteers.
And then because of her dedication and hard work, she officially became the youngest board members for Project PEARLS.
One of her recent contributions to PEARLS was when she  conducted a Financial Literacy mentoring program for our community volunteers last January. This was with our ASP coordinator Jedda Punzalan, they werespeaker-mentors of the "Panatag Nanays" Series Program that focuses on women empowerment.
Lastly, she has spent her birthday with our children in Helping Land since 2016!
And today for her 26th birthday, it is a bit more special because she will be leaving the Philippines soon to study abroad.
This day was her last day to volunteer and be with her precious kids before flying to other country.
Surely she will be missed by many; her family, co-volunteers, friends and Tondo kids all cherish her so dearly. Everyone who knows her knows she has a genuine heart!
To make this day more special for her, the kids sang a birthday song while she blew her cake.

We also had games that kids happily joined.
Following the games, the kids enjoyed a magic show, a puppet show and a bubble show!
We also had some raffle prizes and  games for the nanay volunteers.
Before everyone went home, loot bags with toys and snacks were given to kids.
Thank you so much Hilary for sponsoring this day's feeding and for being part of our lives!
The kids you have taught will never forget you.
Your co-volunteers—  your second family— will always treasure the friendship that was built with you.
Thank you for having such a kind heart and generous soul! You are a beautiful person inside and out.
We all so love you!
See you soon!
More photos of this event are on our official Facebook page: www.facebook.com/projectpearls1
Follow us on Instagram and Twitter: @projectpearls