Project Pearls Brain Booster
April 21, 2018 | Saturday
Helping Land, Tondo, Manila, Philippines
"It's like everyone tells a story about themselves inside their own head. Always. All the time. That story makes you what you are. We build ourselves out of that story."
–Patrick Rothfuss, author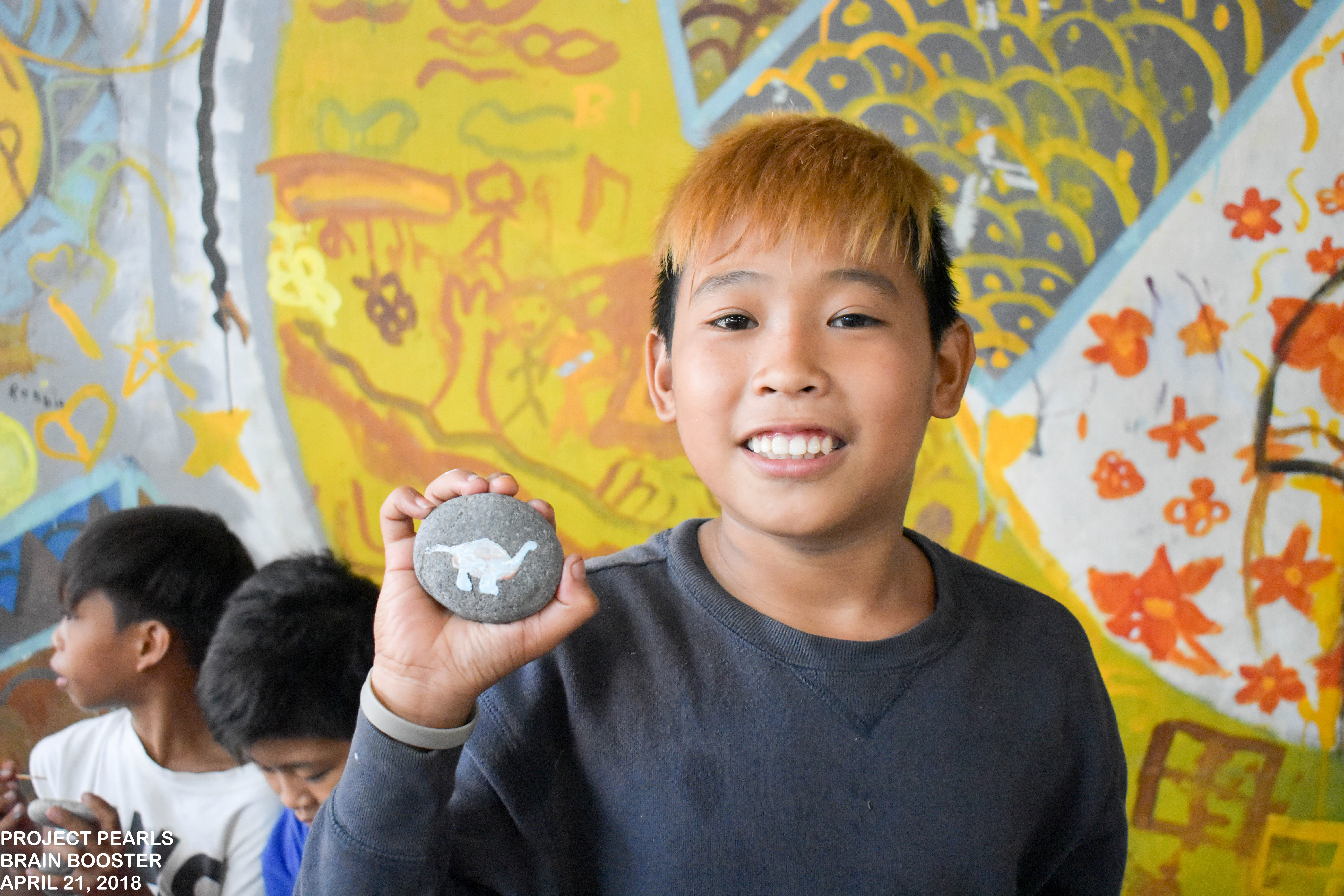 This week's Brain Booster activity was "Art in Stones". Kids told storiesand painted their stories' main characters on stones!
To kick off our Brain Booster, we began with our feeding and a dance presented by #PearlsKiddos.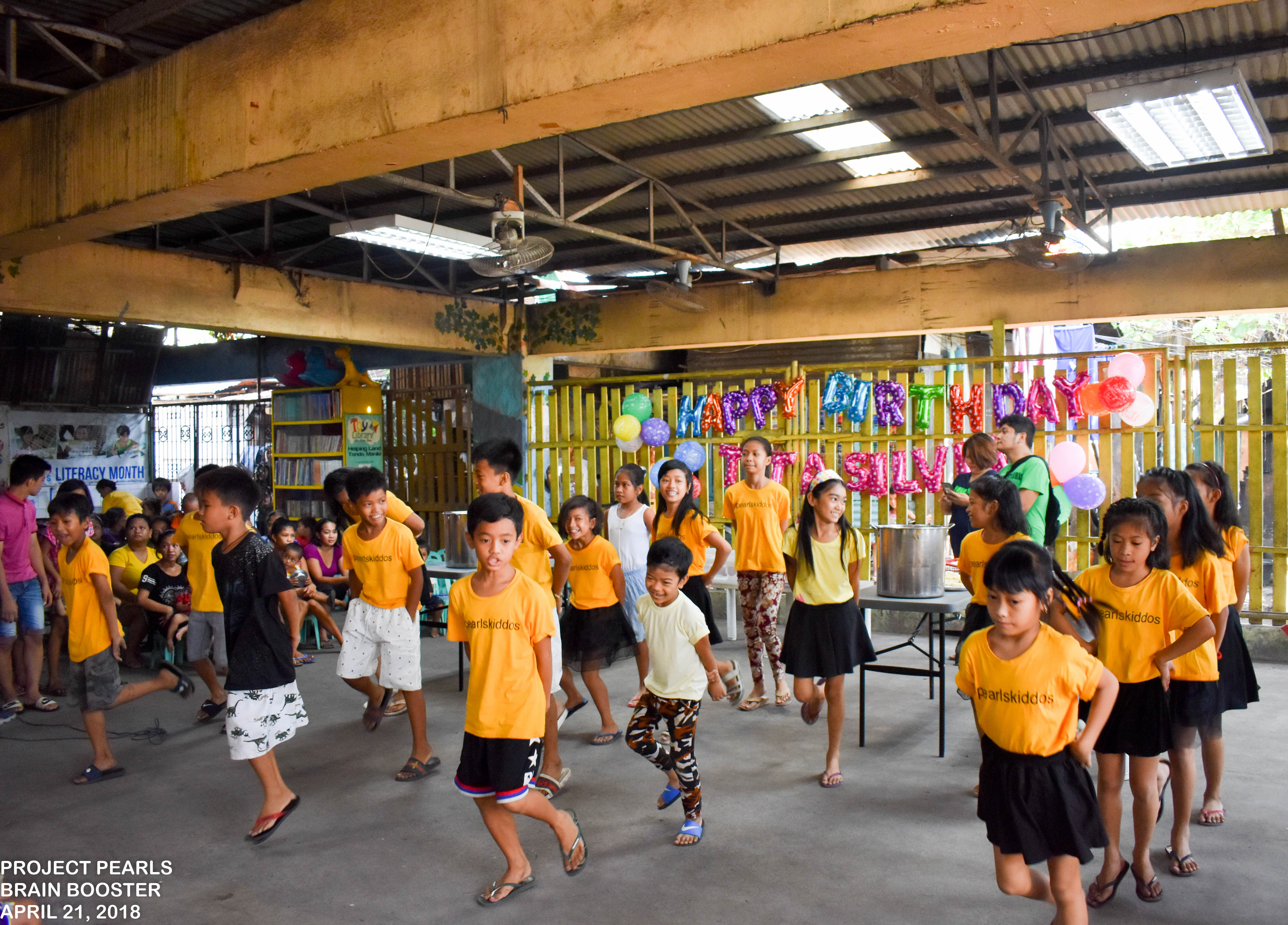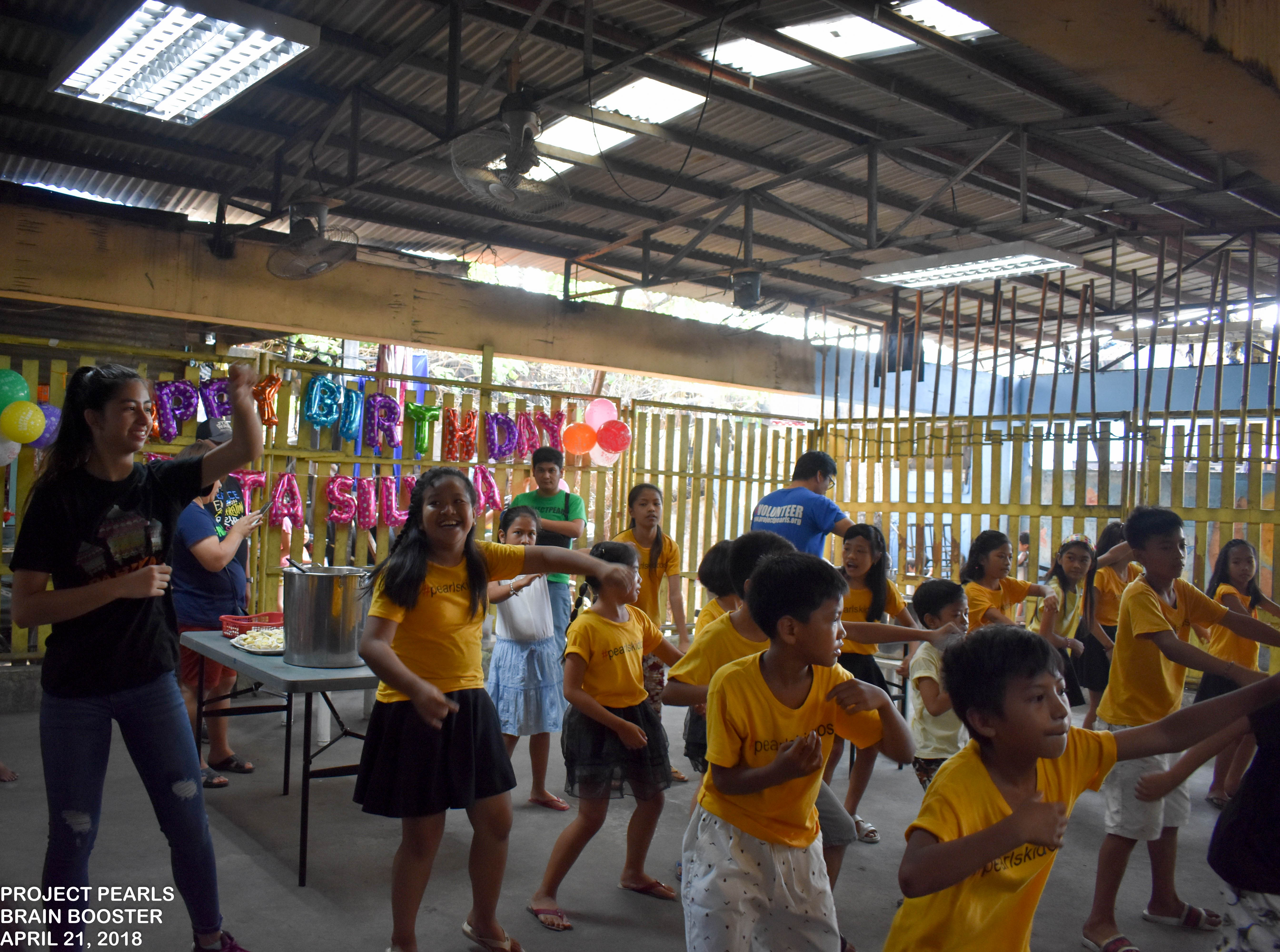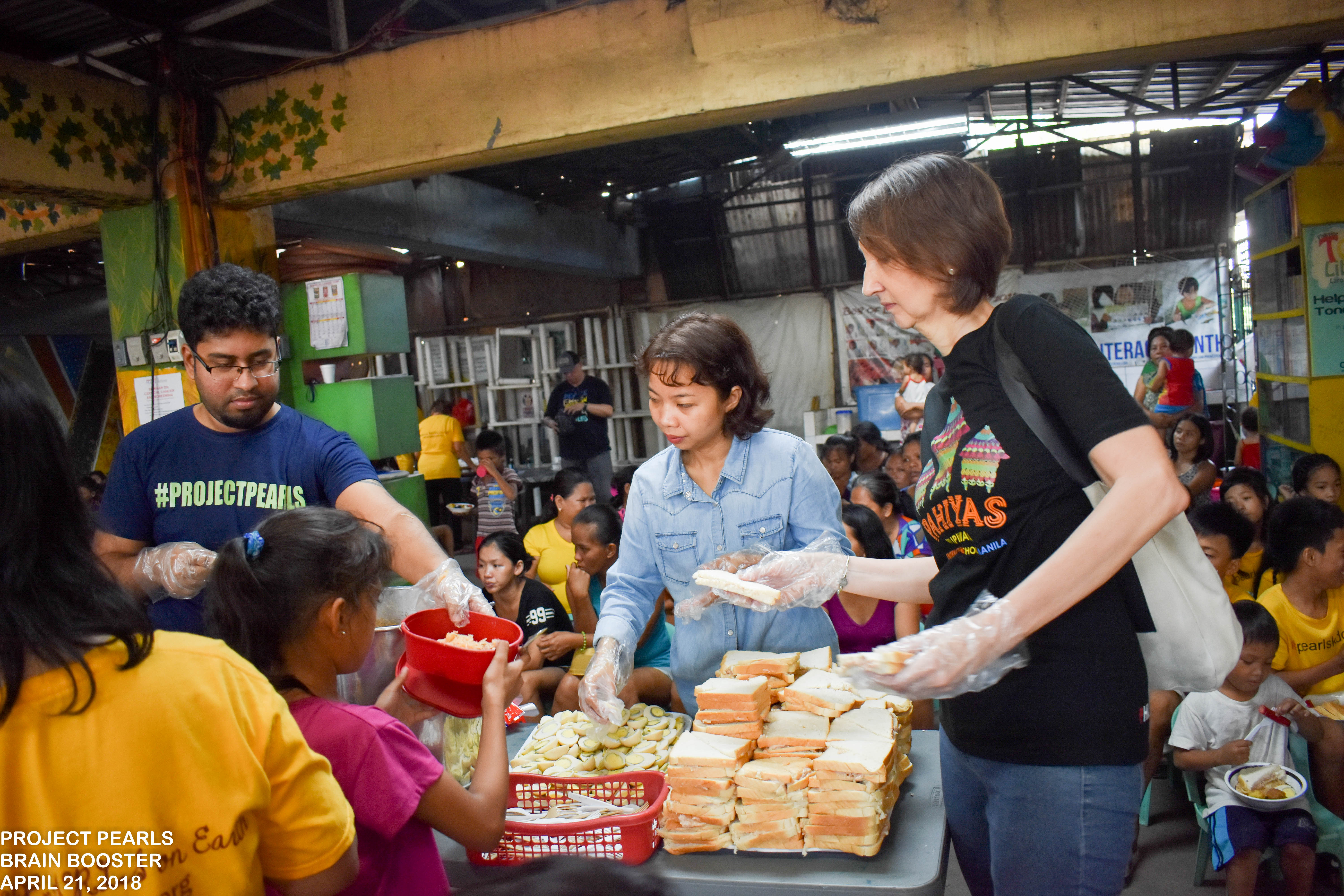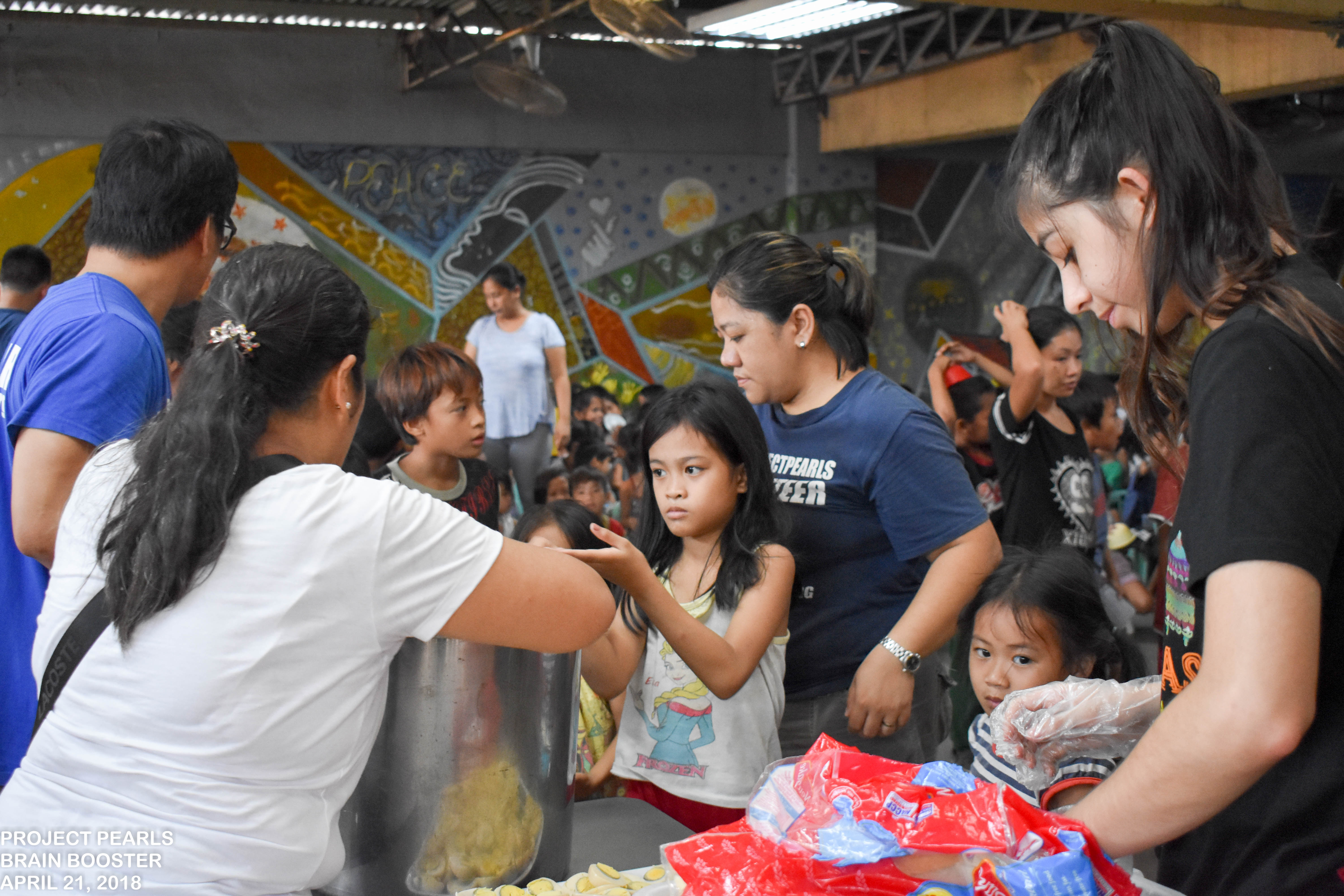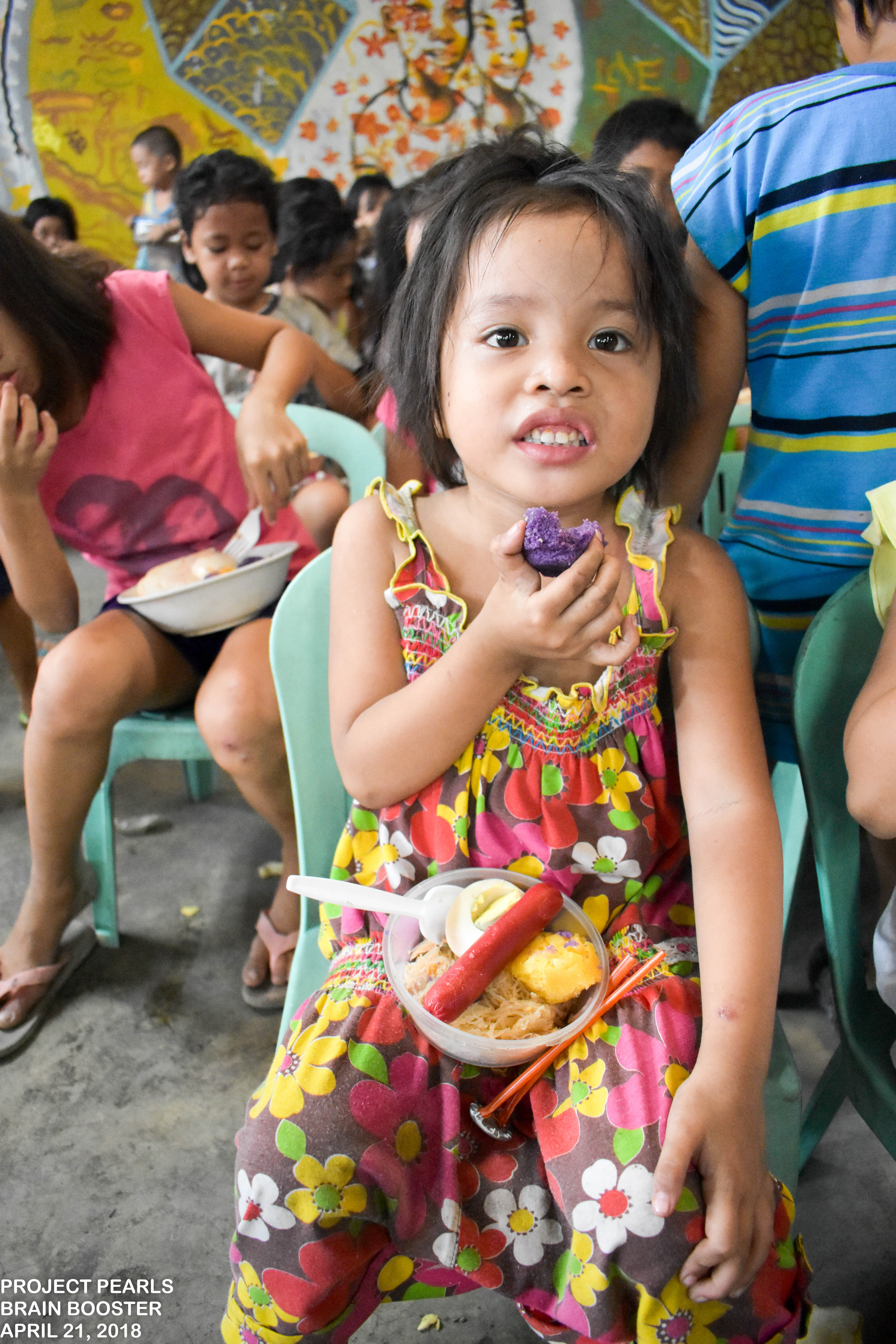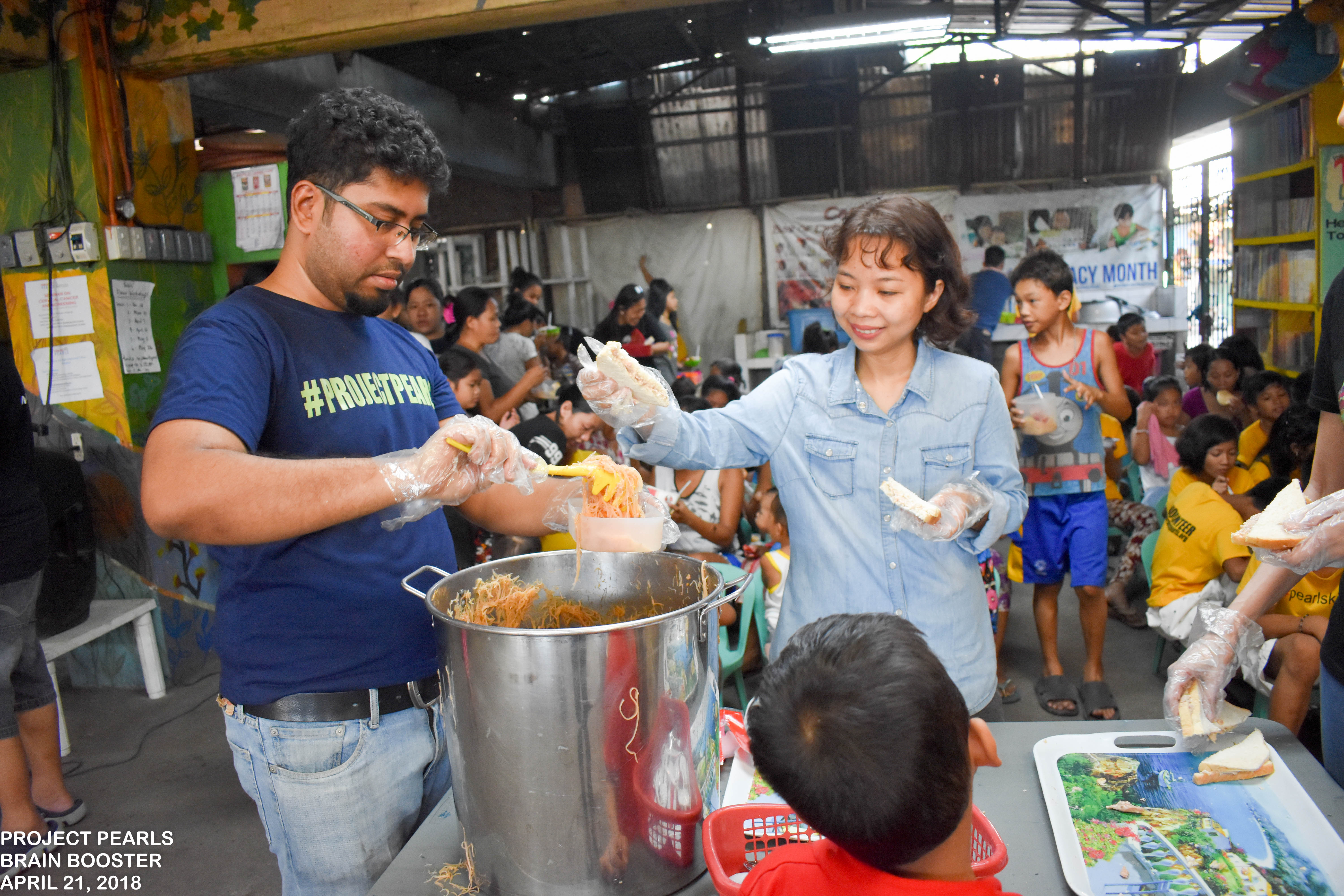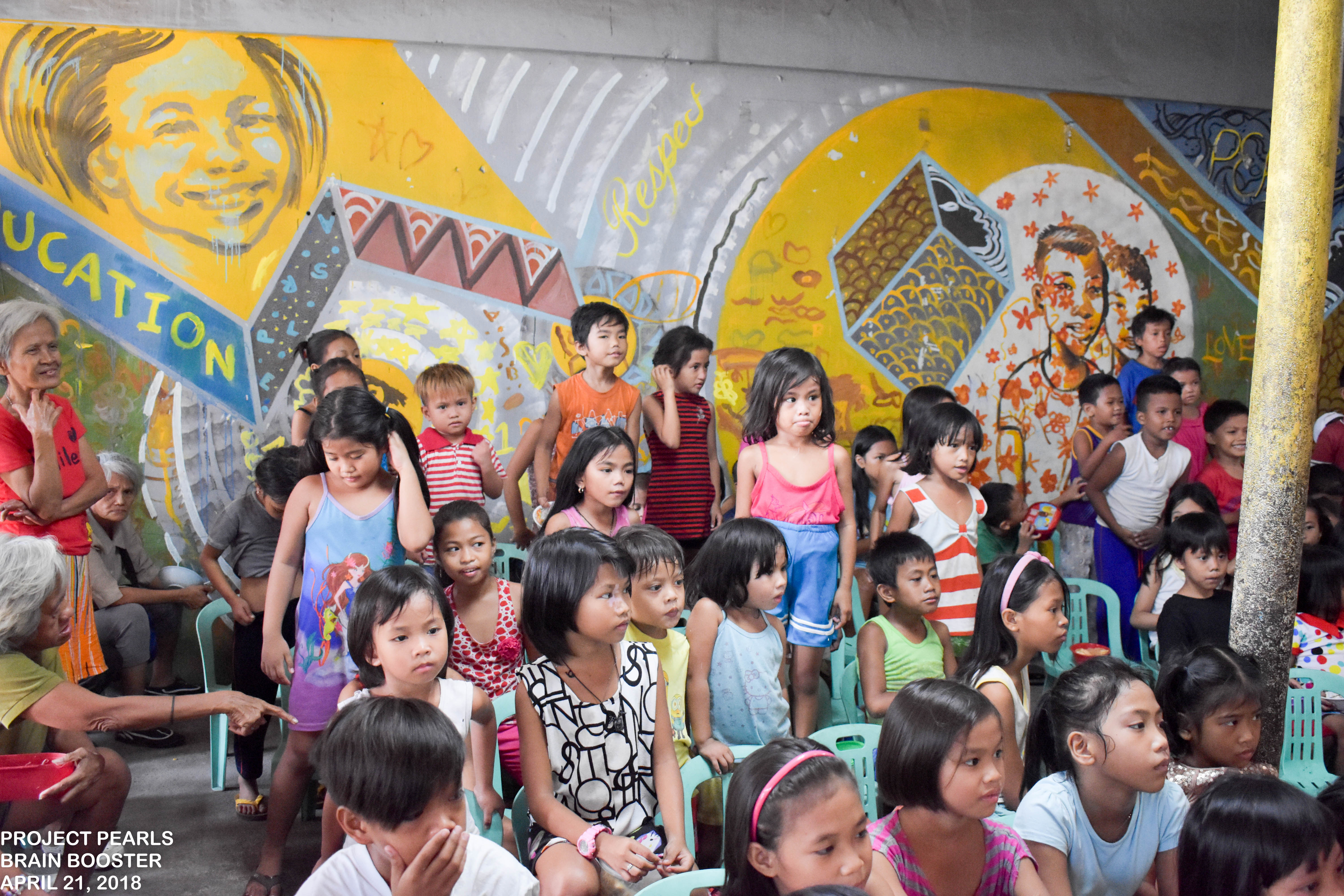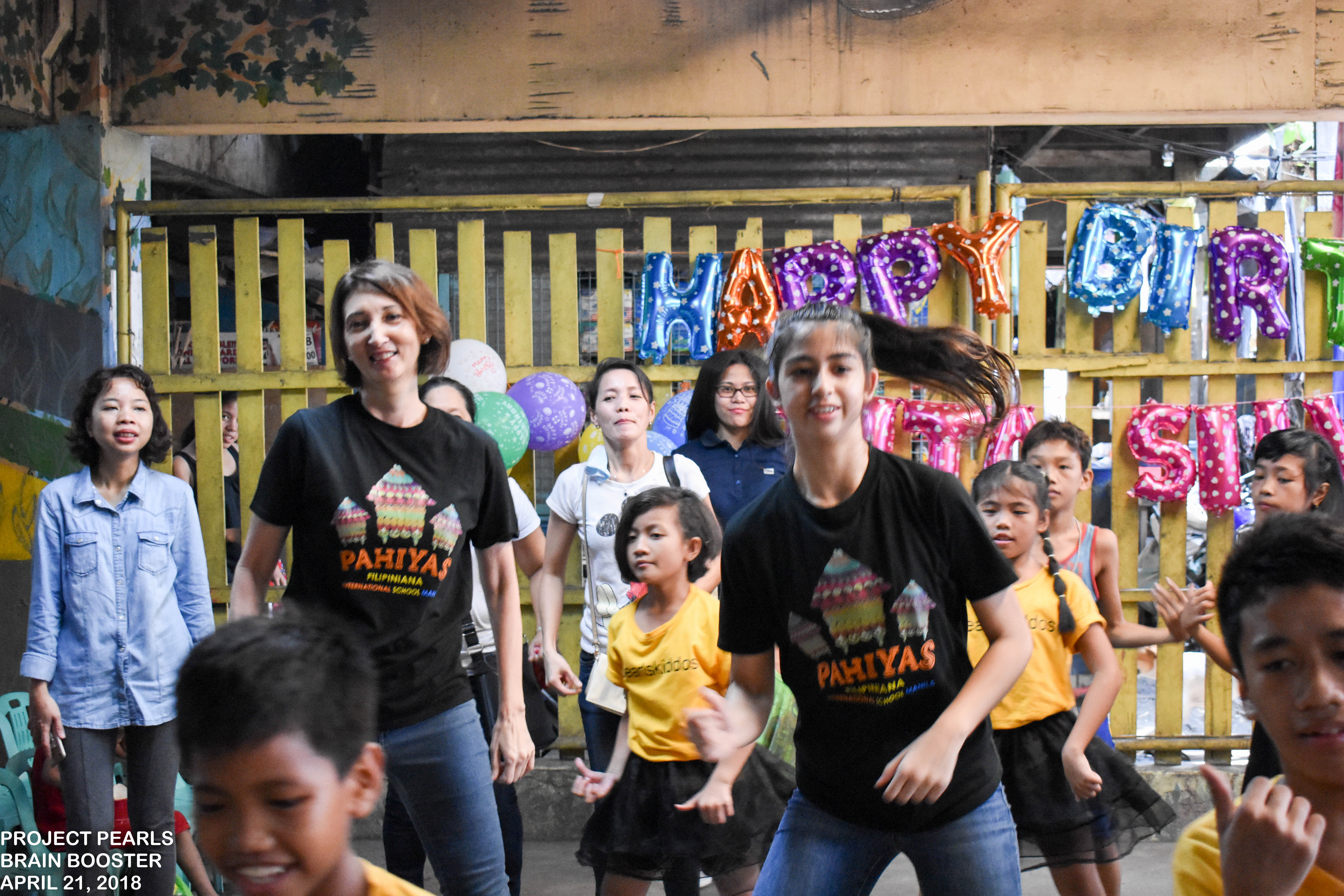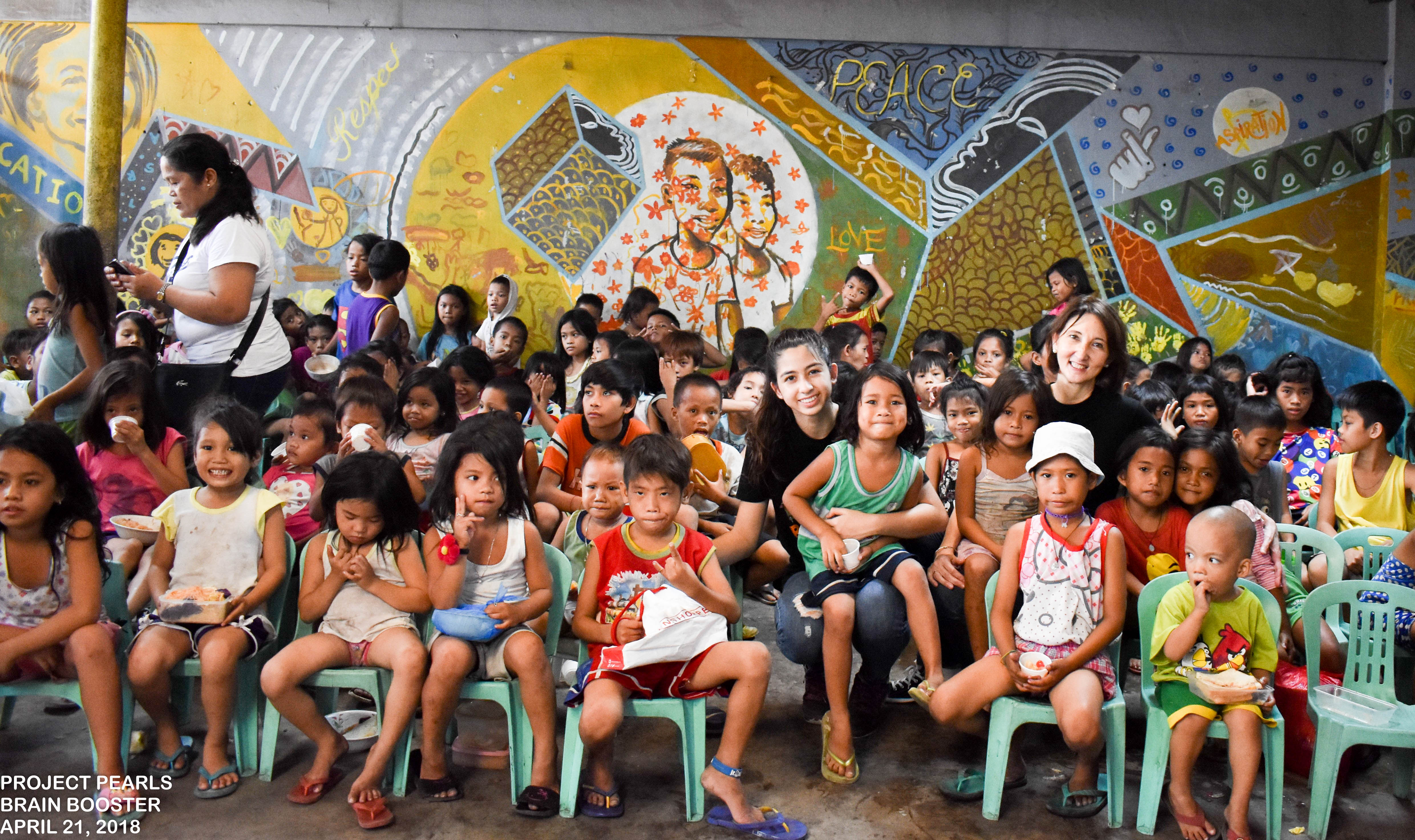 Thank you so much Miss Silvia Araneta, family and friends for sponsoring this day's feeding!
Happy happy birthday Ms. Silvia and thank you so much for choosing to spend your special day with the PEARLS kids in Helping Land, Tondo.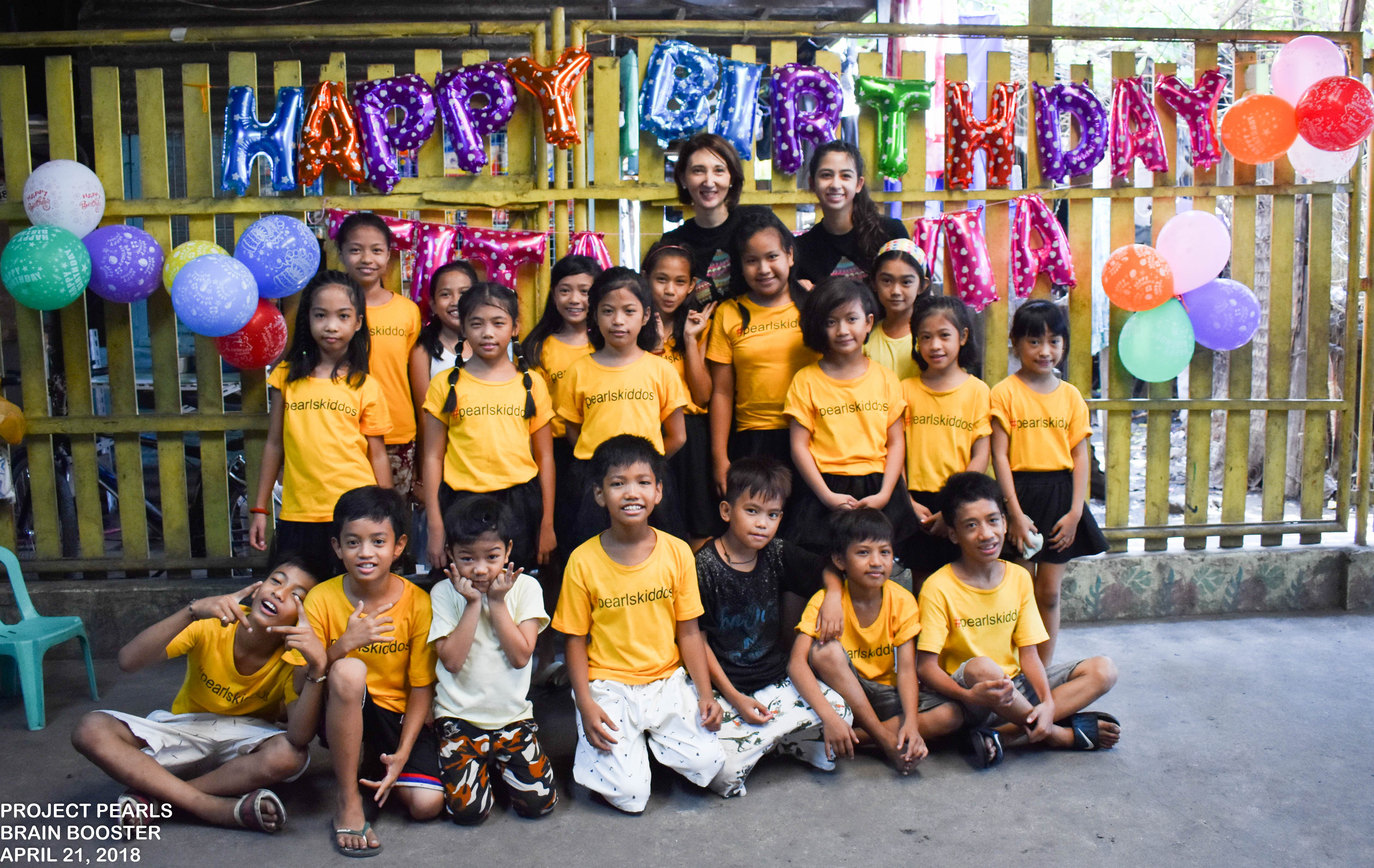 After the feeding, the kids enjoyed watching a short film.
It was a short version of the film "The Good Dinosaur."
In this film, kids were inspired to re-tell some of the scenes or even create their own stories by drawing on 3 stones given to them as canvases.
Some kids drew different kind of animals on their stones!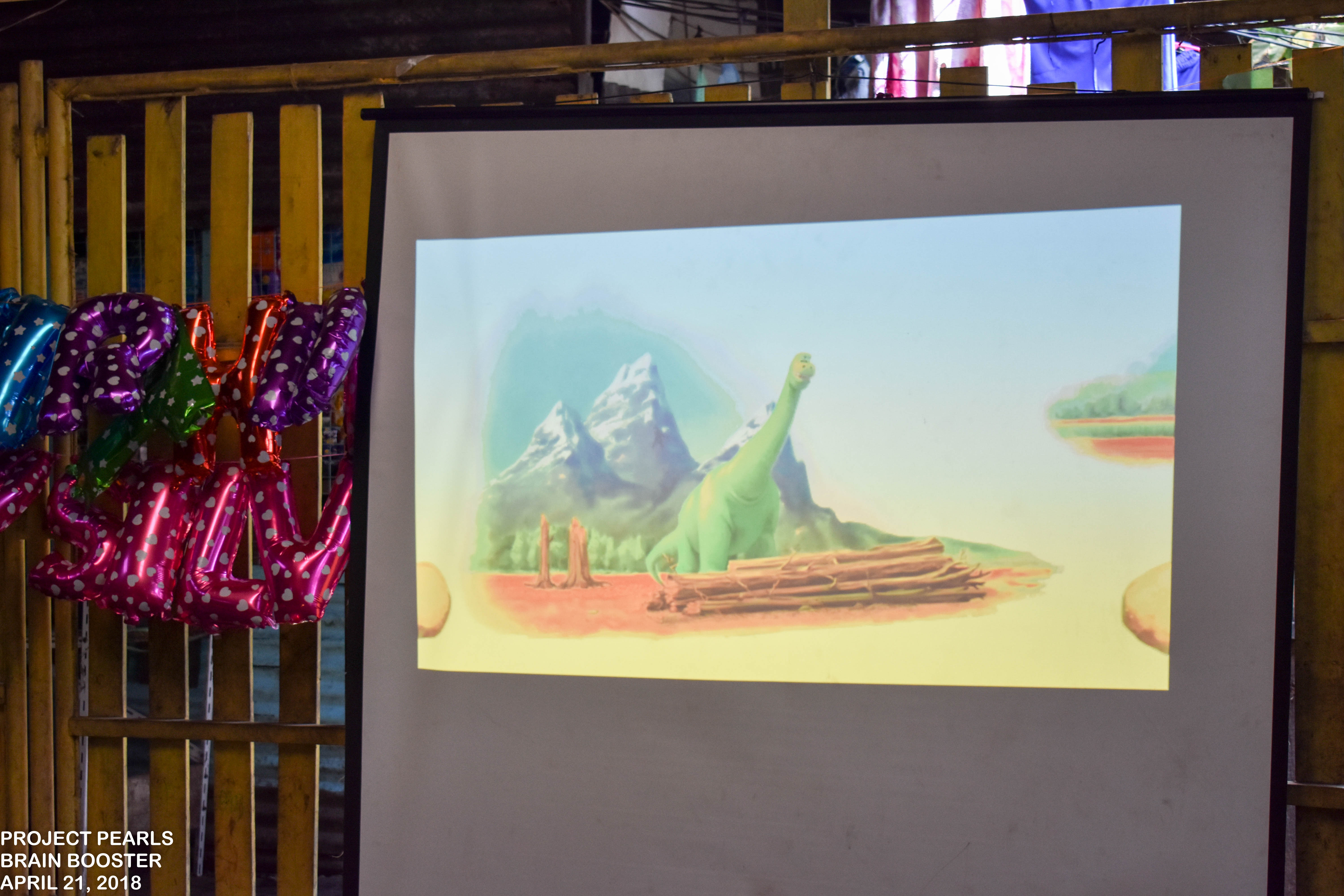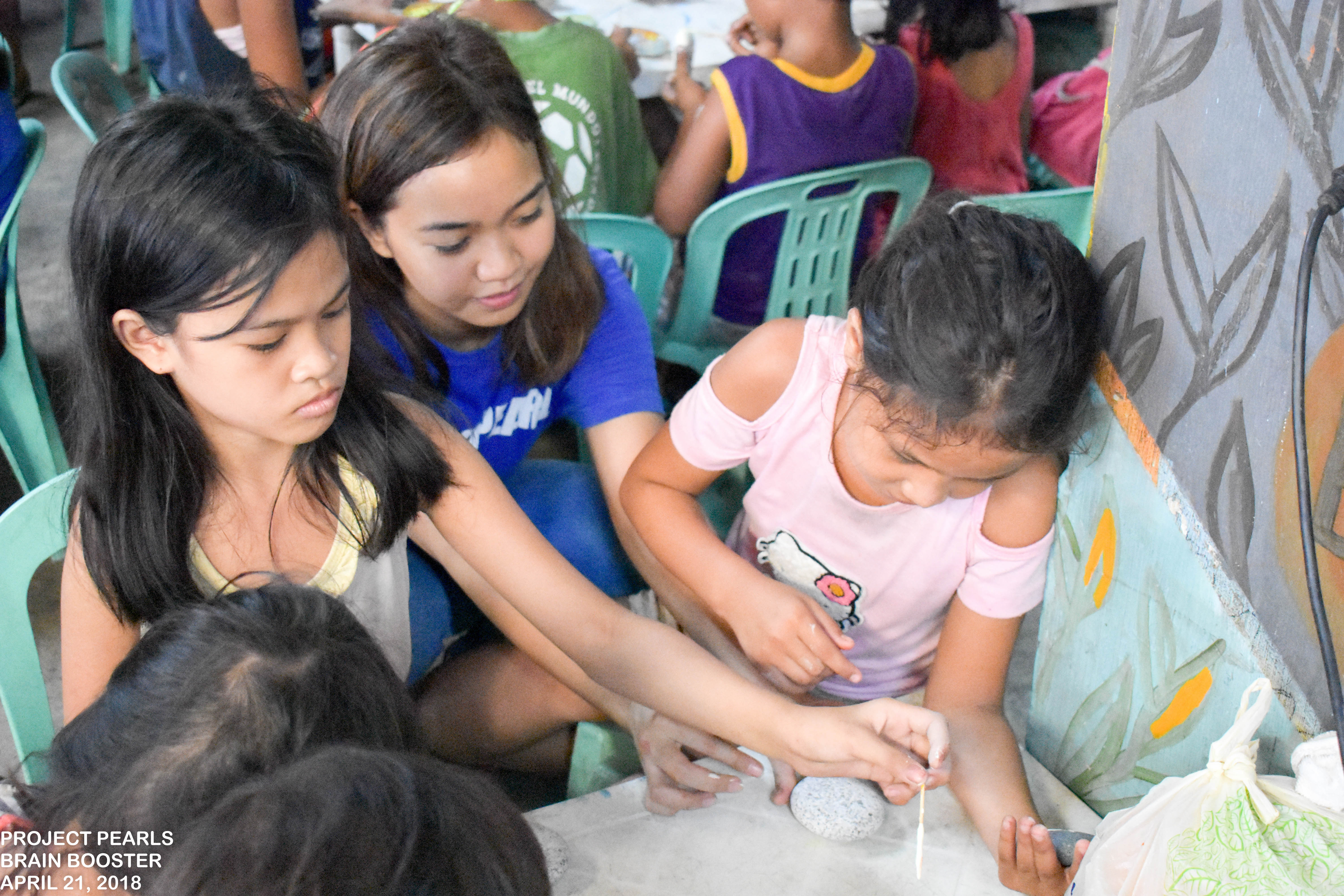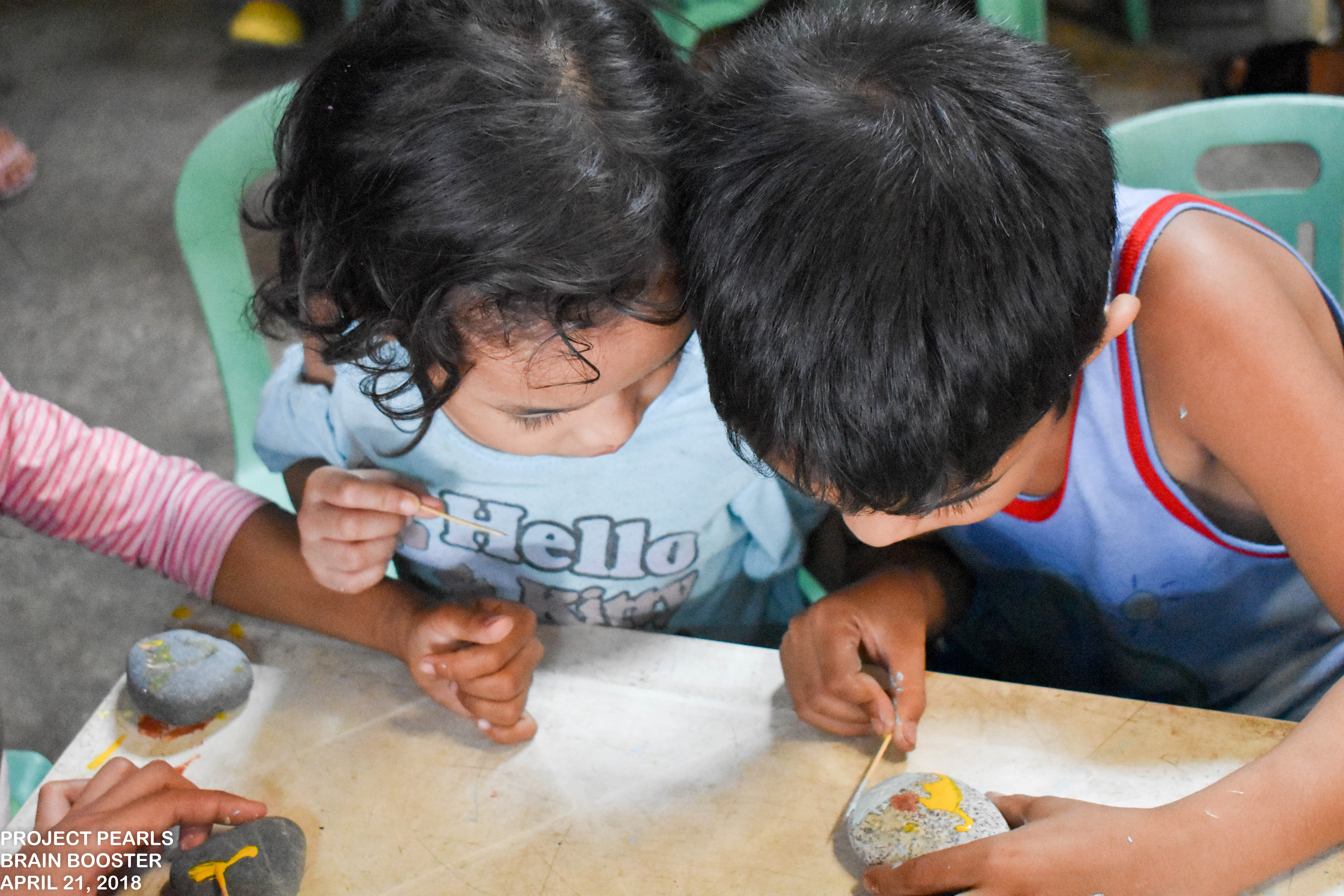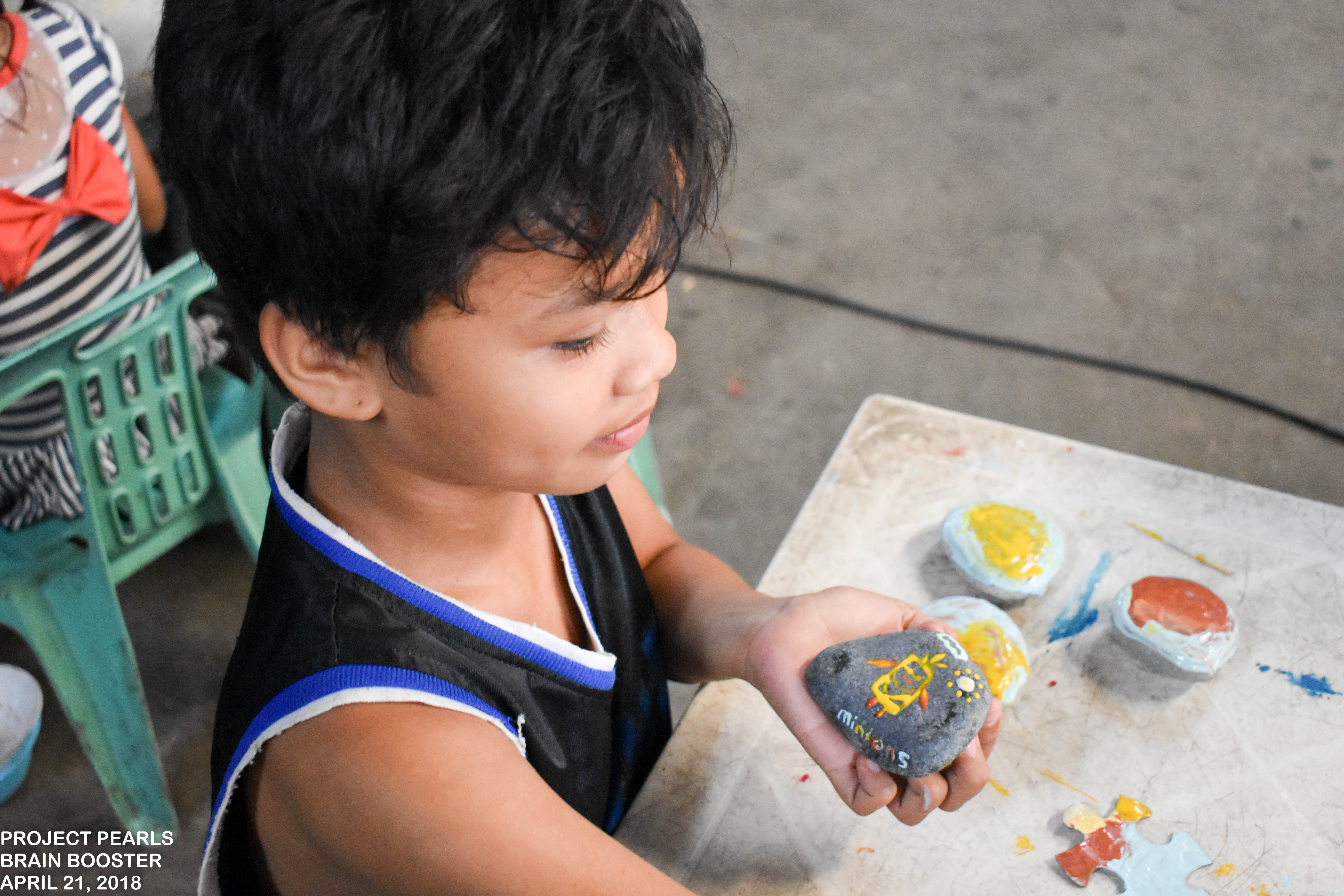 Here are some of their amazing work!
And we are very proud of them!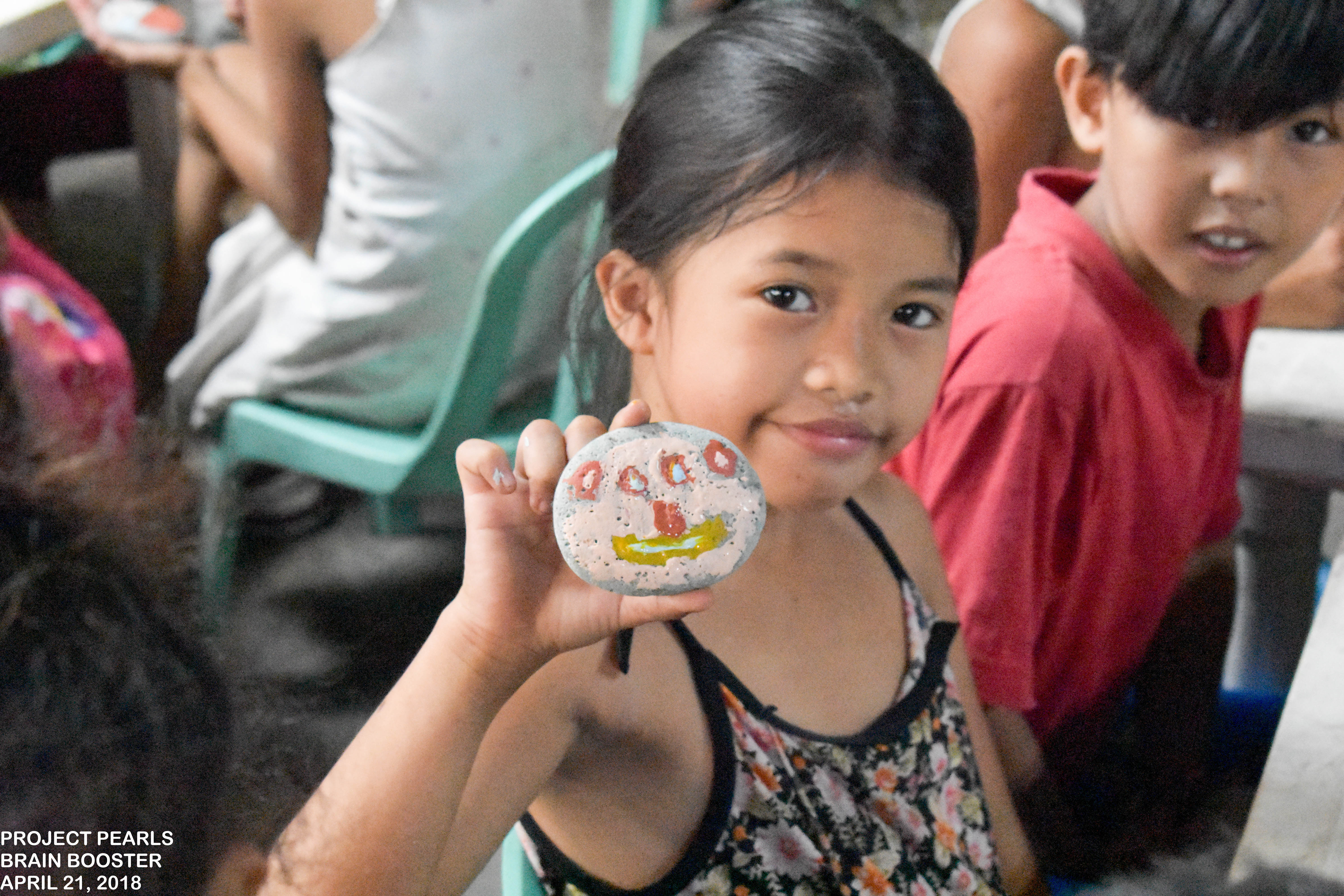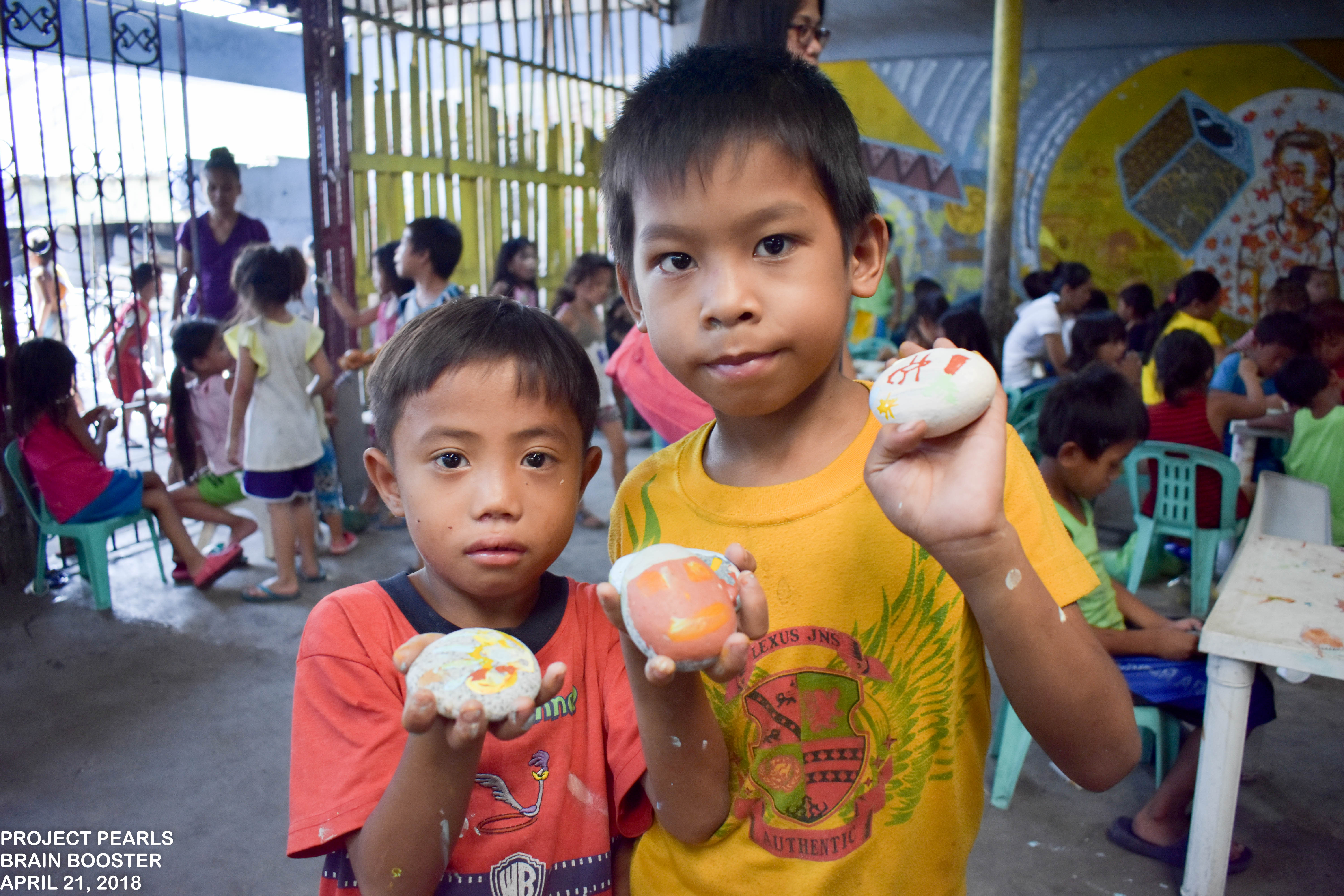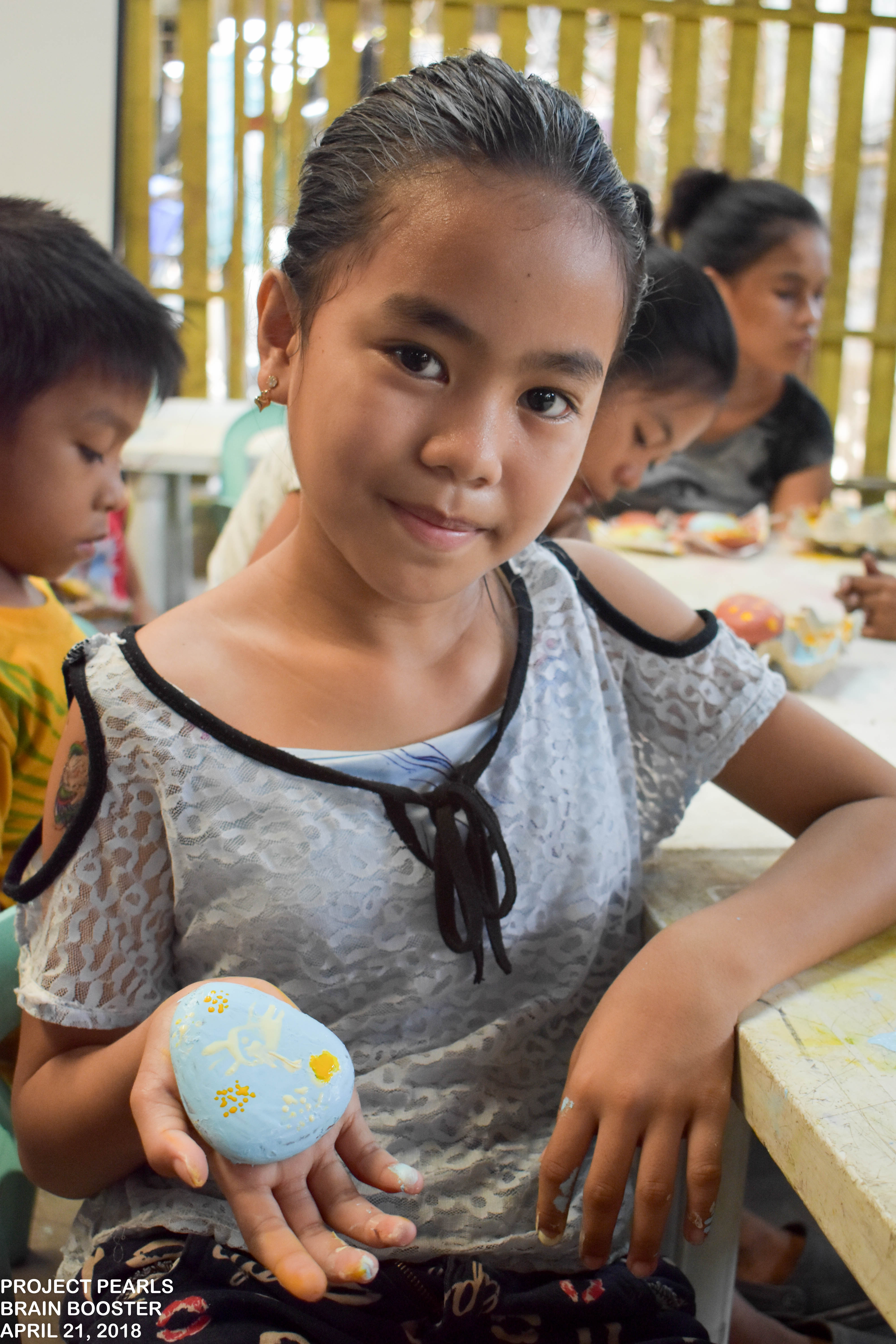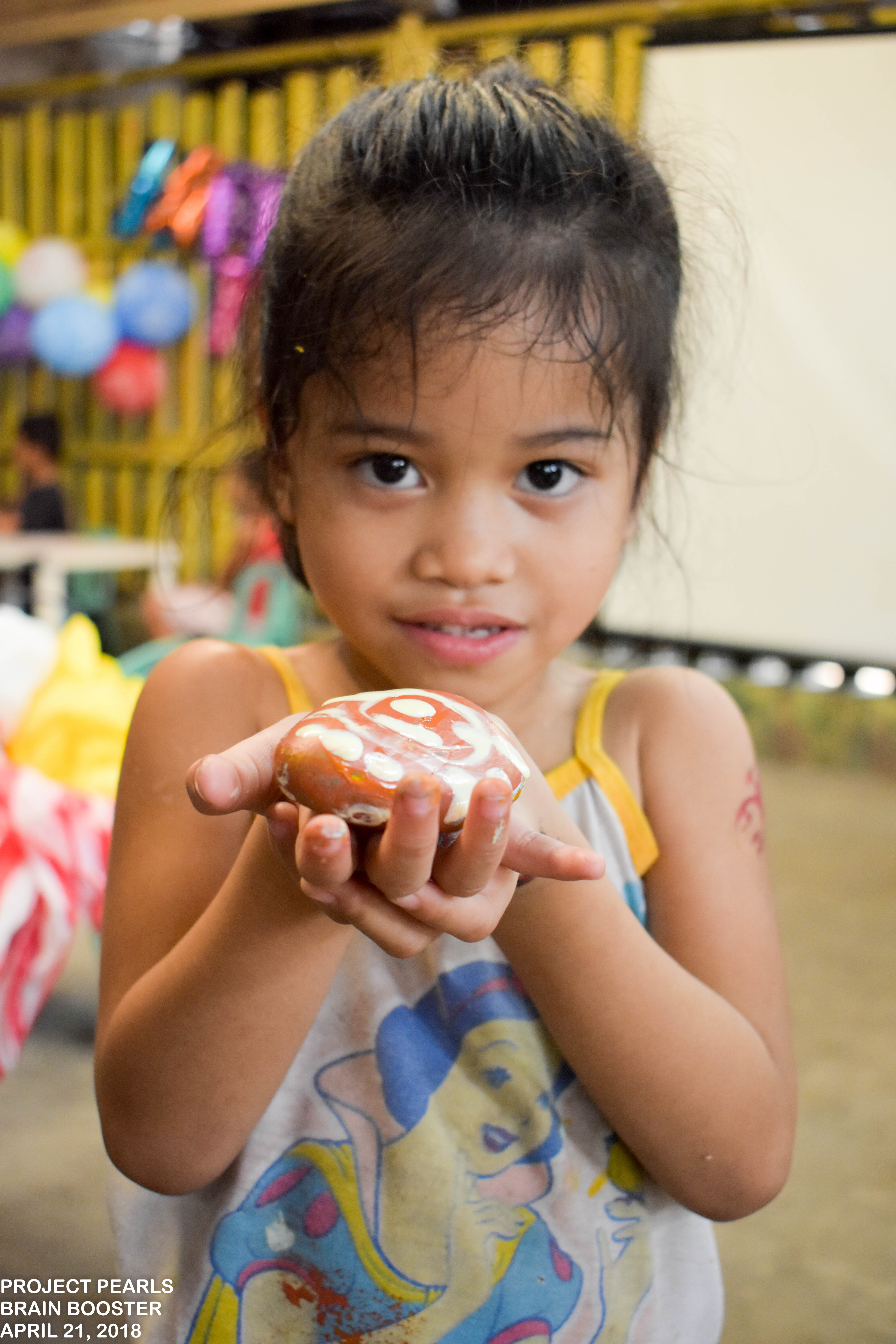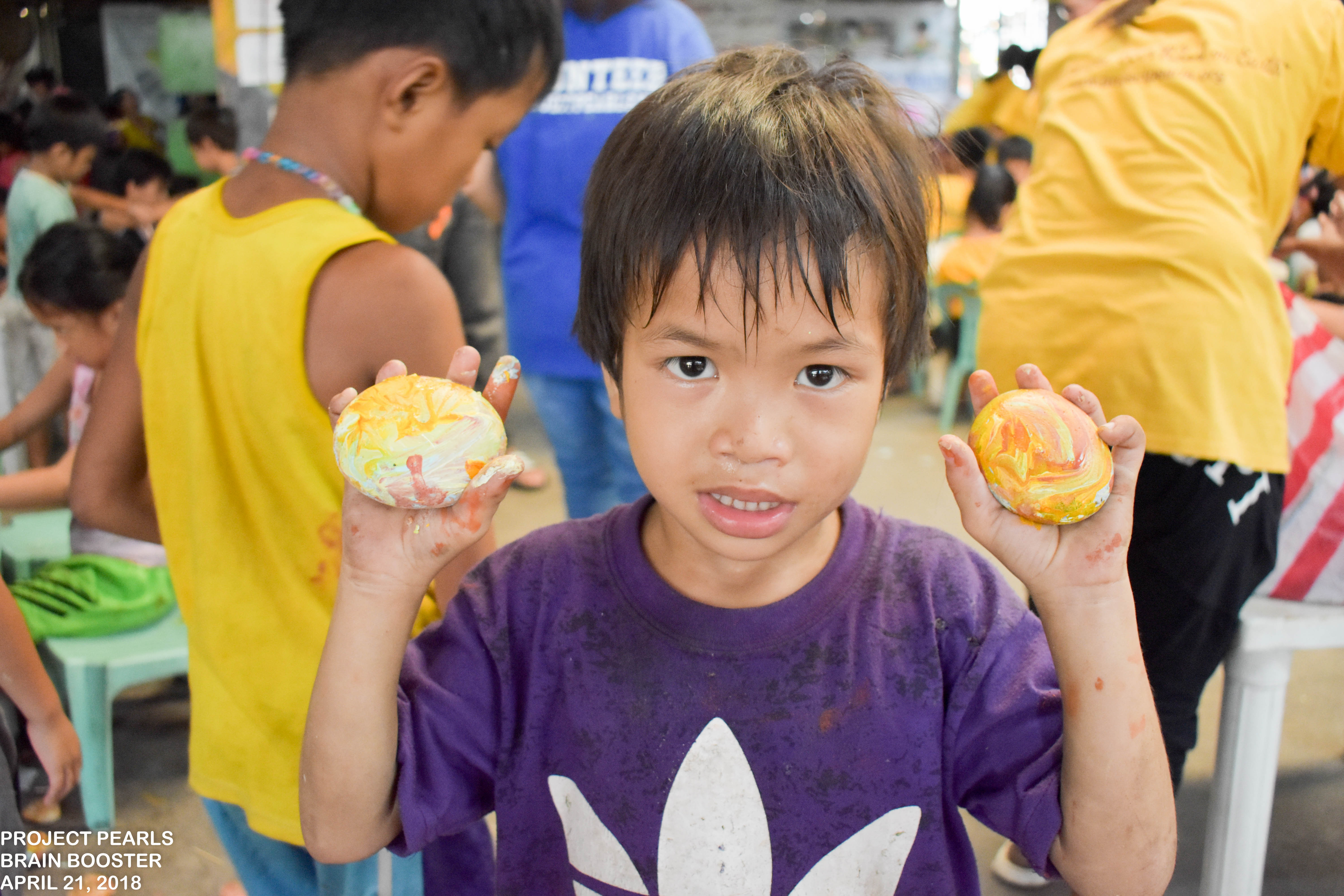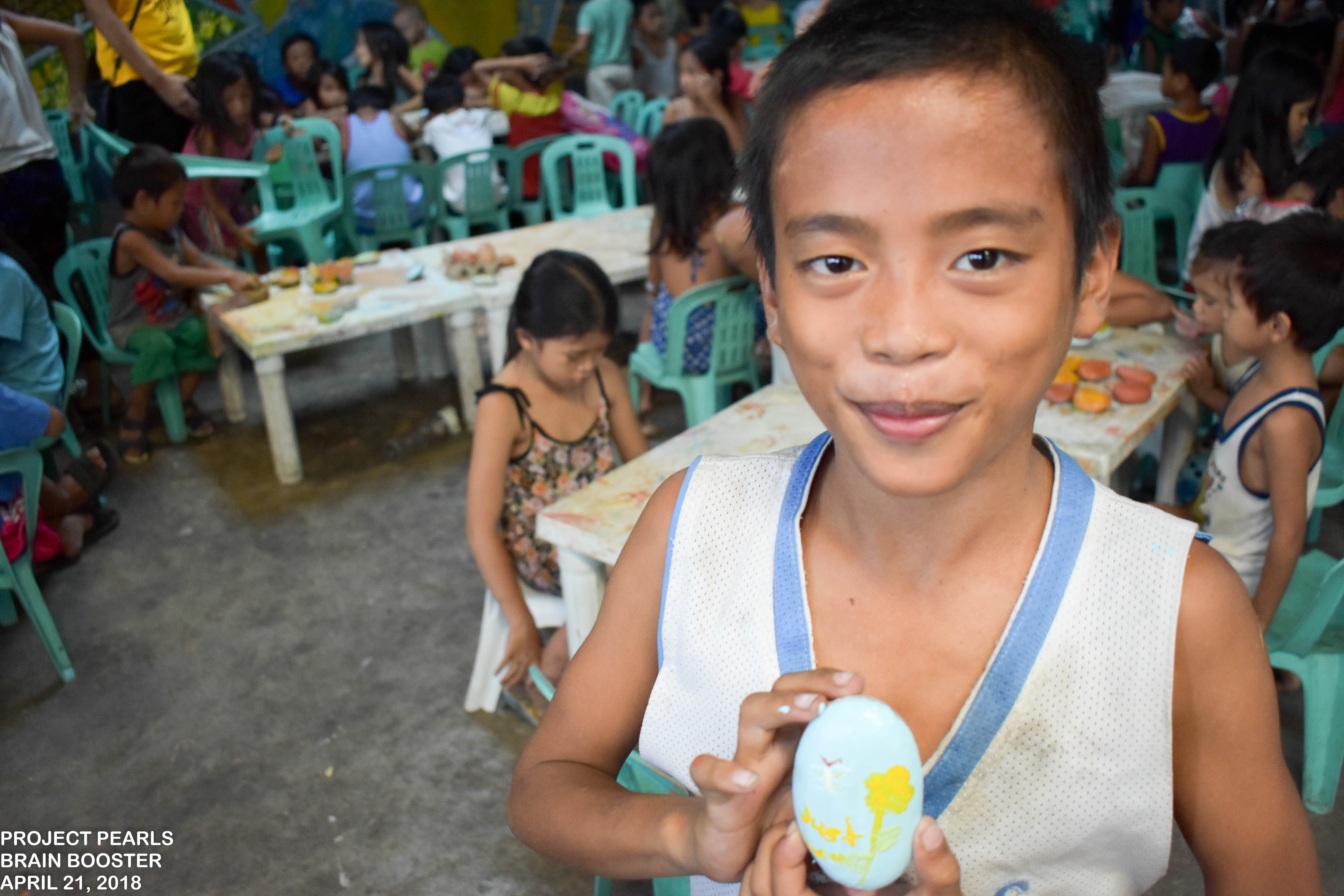 Thank you so much for the all the help today, volunteers!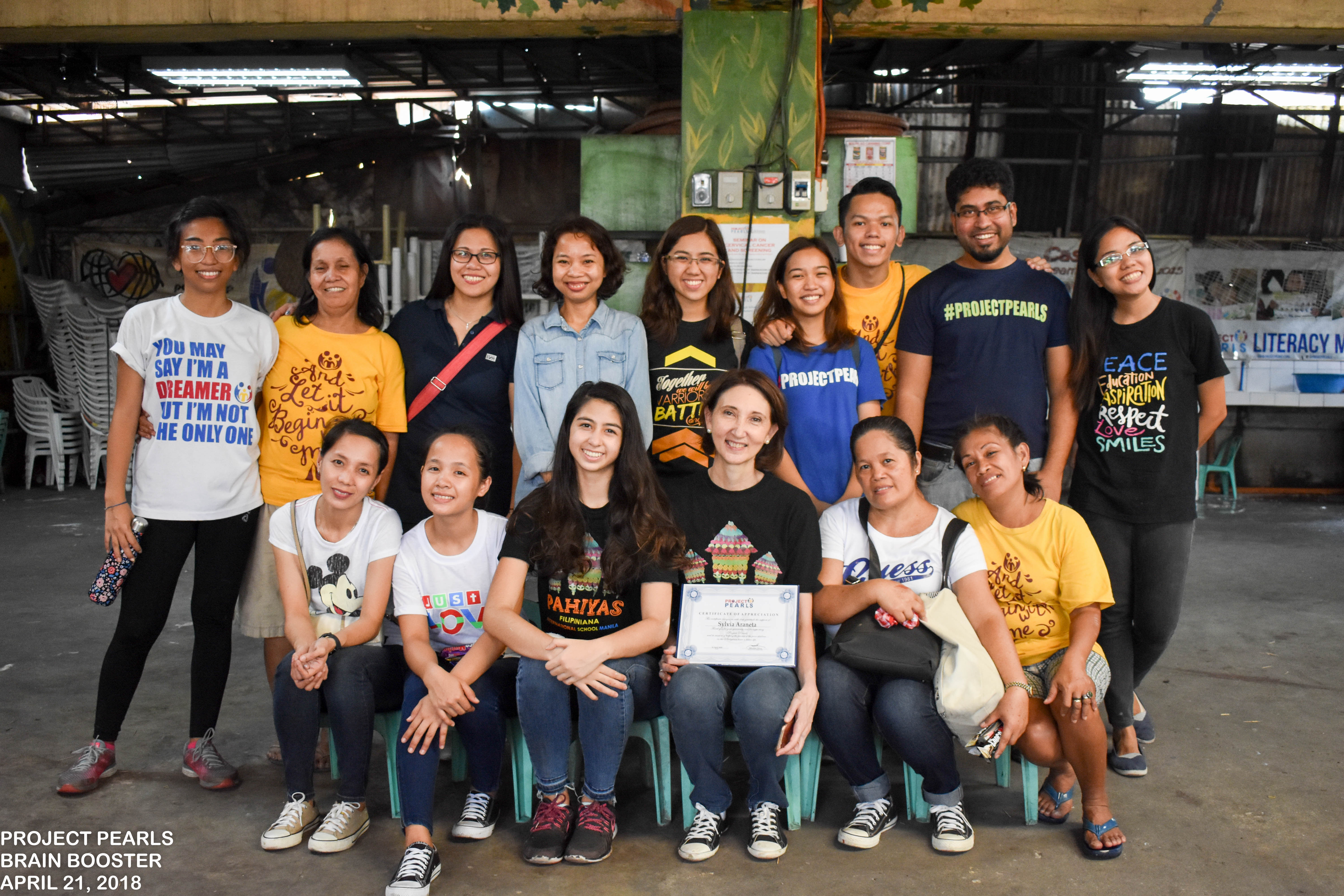 #projectpearls
#brainbooster
More photos are on our Facebook official page: www.facebook.com/projectpearls1