Project Pearls After School Program
March 11, 2018 | Sunday
Helping Land, Tondo, Manila, Philippines
"Stories create community, enable us to see through the eyes of other people, and open us to the claims of others."
– Peter Forbes, photographer and author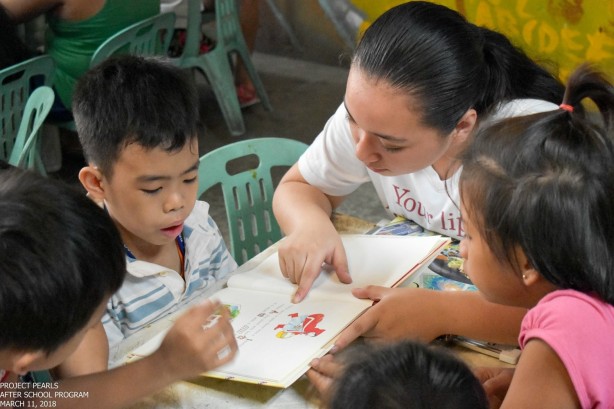 We took a break from our regular scheduled lessons to turn this Sunday into story-telling time with a twist! The storytellers weren't our volunteer-teachers this time. The students were the storytellers! By doing this exercise, our scholars developed their reading comprehension.
Of course, before we proceeded with our story-telling time, the kids had their breakfast first.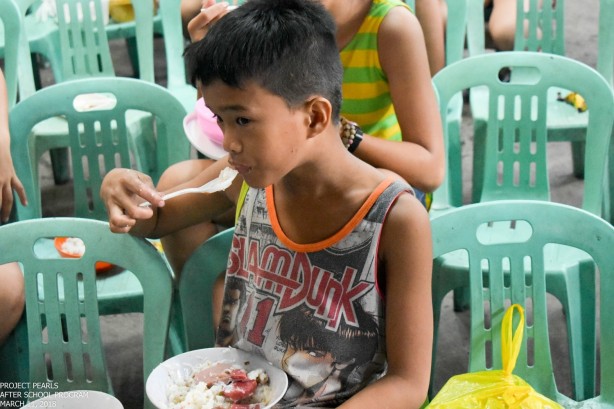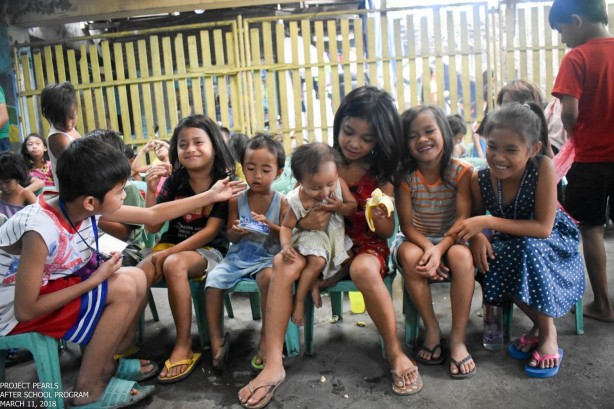 Thank you so much to all our community volunteers, regular and guest volunteers for lending a hand.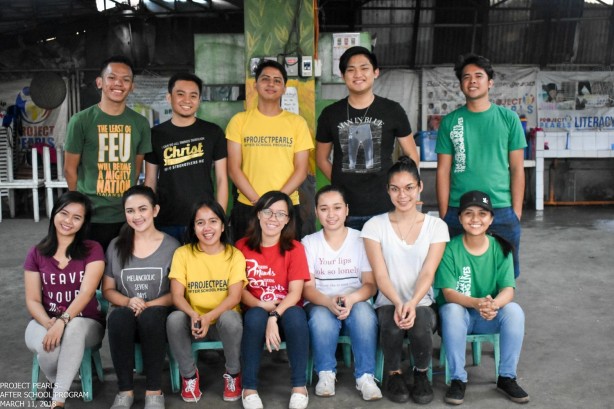 Then, to get the kids wide awake and ready for the day, we had a dancing time!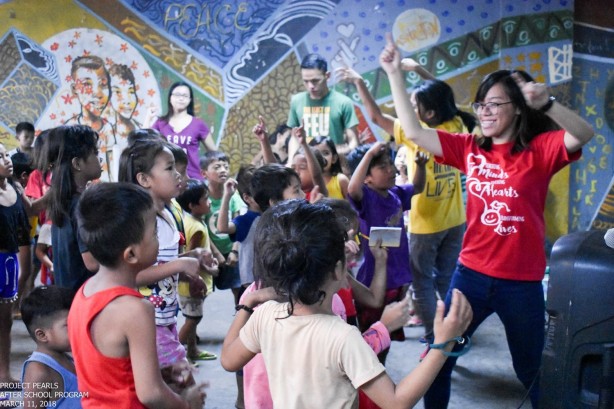 Then came our story-telling time. The kids read books aloud as our volunteer-teachers guided them.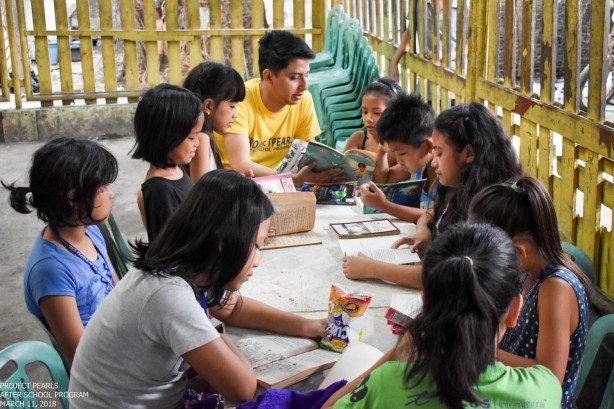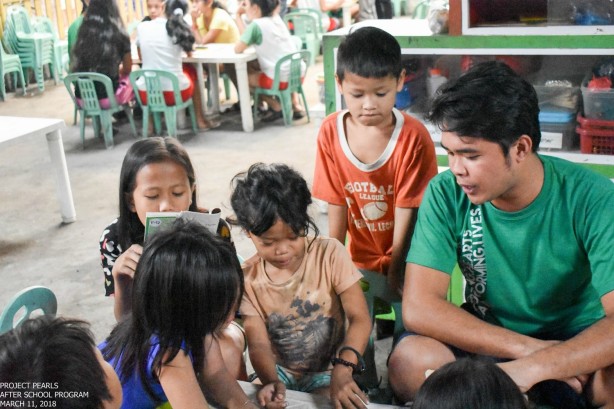 Thank you for not only being great teachers but also great listeners, volunteers!