March 17, 2018
Saturday | Batia, Bulacan, Philippines
Philippine National Hero Dr. Jose Rizal once said that the youth is the hope of our country. They are the one who will bring our country into a brighter future.
The question is, how?
We, in Project Pearls, strongly believe that one of the best ways to ensure we have a brighter and better tomorrow is to ensure the youth's lives are given light and direction. We do so by providing education.
We couldn't be any prouder of our graduates, especially because this is our eighth graduation season!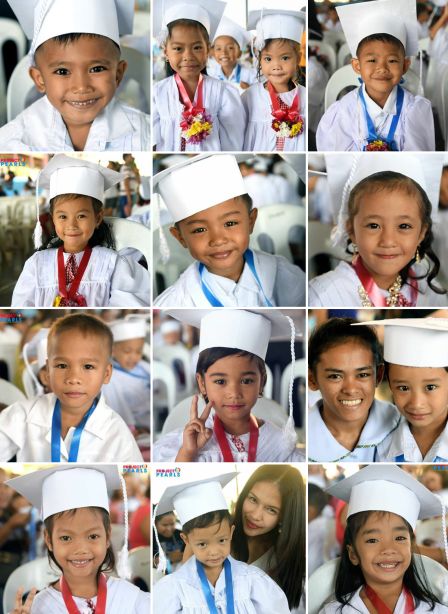 More lives are moving up and changing for the better.
We deeply thank all our partners, donors and sponsors for making this possible.
As for this 17th of March 2018, we had the Moving Up Ceremony and Recognition at Batia, Bulacan, Philippines wherein hundreds of our scholars graduated and moved up. Our graduates include pre-school students, elementary, high school and even college students!
Our hosts for today are just few among our beloved and long-time volunteers. They are Hilary Anne Diaz, Lut Vallefas and Juan Villa.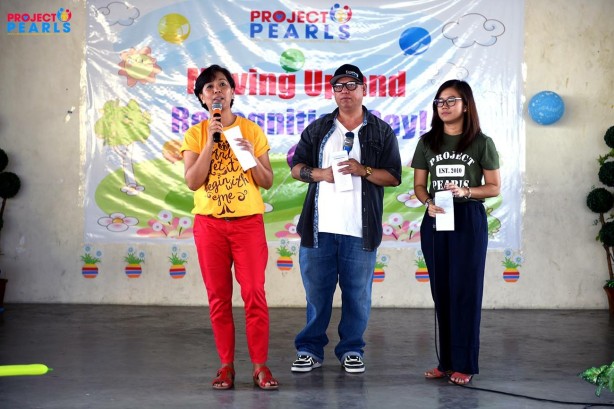 The program started when our little graduates marched with their proud parents.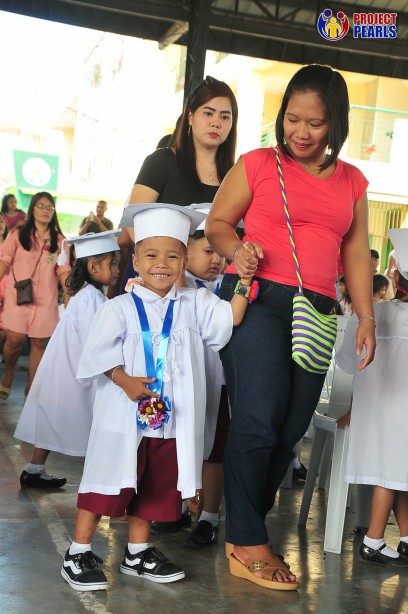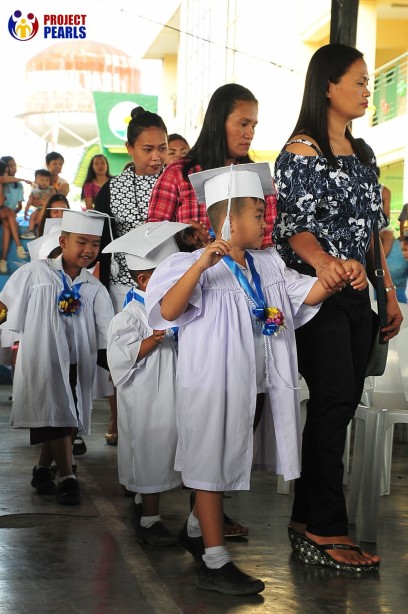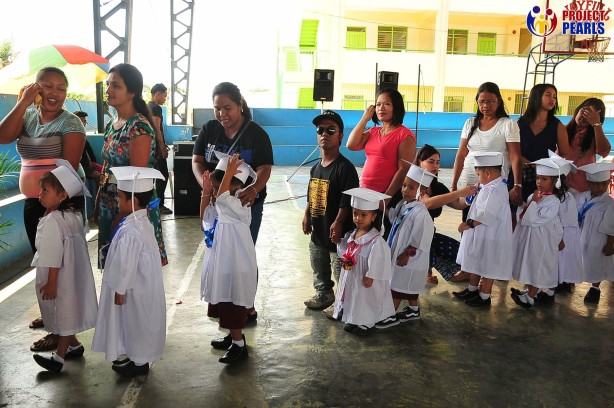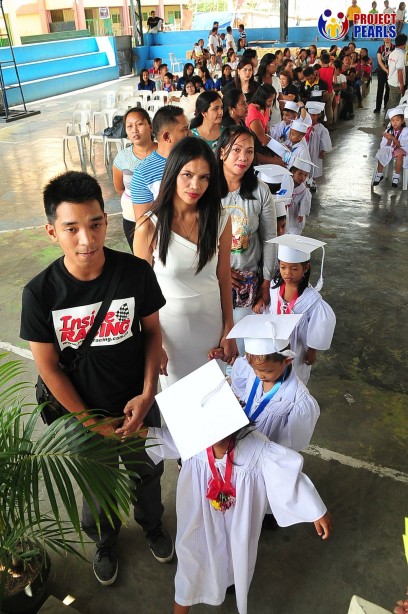 National anthem was then sung by everyone as a sign of respect to our home, the Philippines.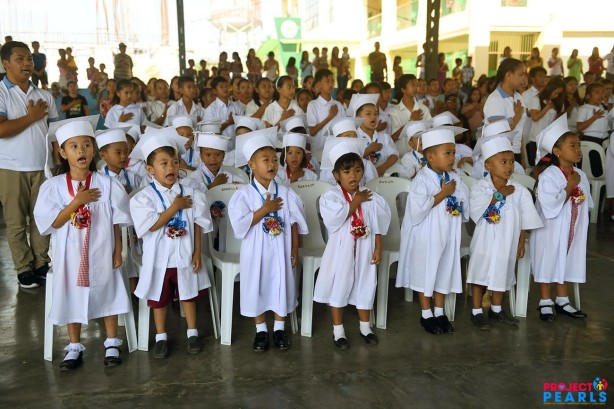 Then one of our cute graduates lead the opening prayer. Thank you, Steffi!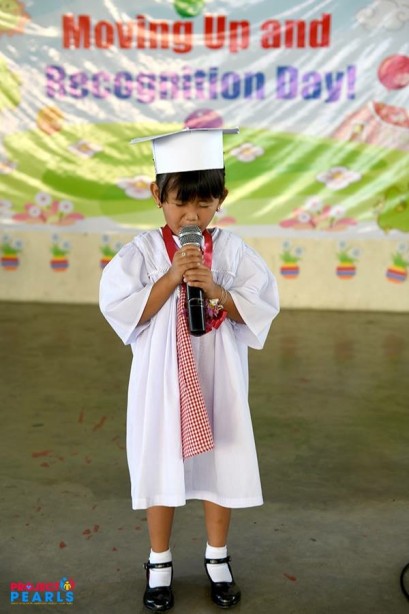 Melissa and Juan Villa then told welcome remarks. The remarks were both touching and funny. Thank you for the early entertainment, siblings! We all love the both of you!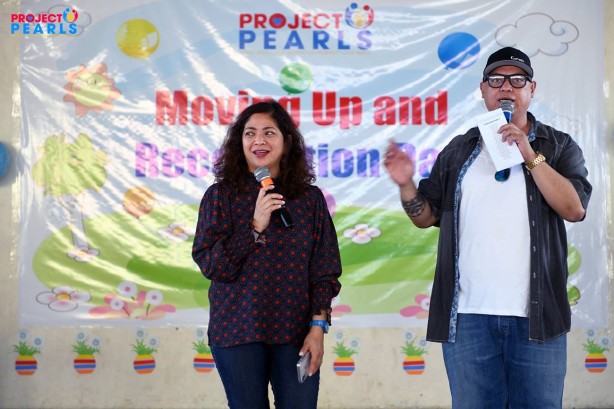 We also deeply thank our ever hardworking and trustworthy Teacher Nestor Dalina for always a job well done every year! A special award was given to him as a token of our appreciation.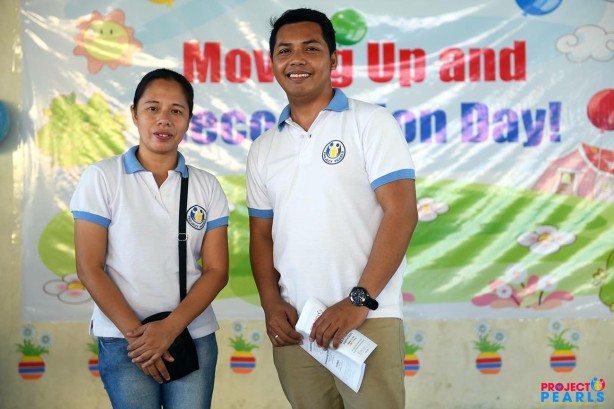 A Moving Up poem was then spoken by one of our little graduate, Kurt Ezekiel. Thank you, Kurt!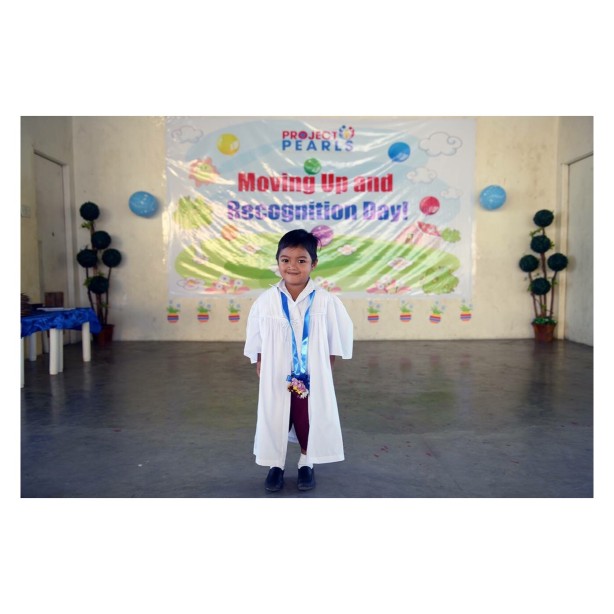 We then had an extraordinary speaker for this day's special occasion! She is none other than our After School Program Coordinator, Jedda Punzalan!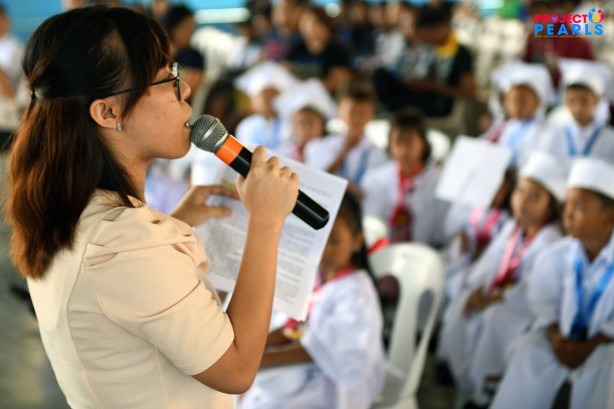 In her speech, she shared to everyone the hardships she has been through before achieving her dreams now.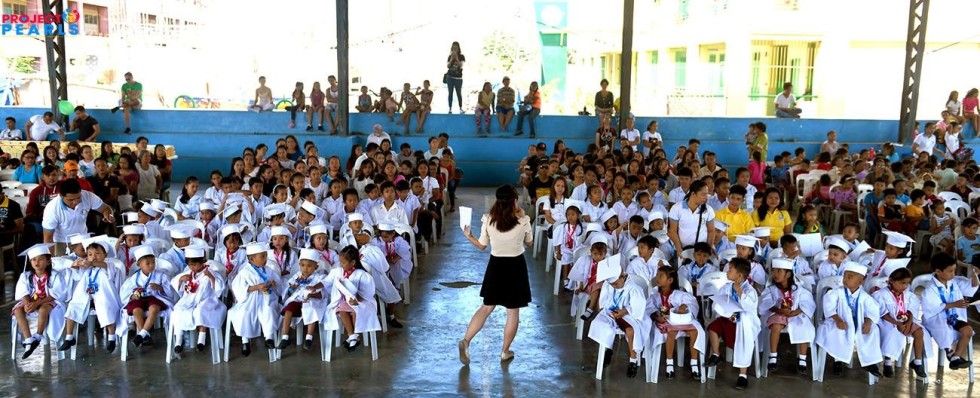 It is possible! That's her keynote for all our scholars and graduates. Every dream is valid as long as every tiny little steps of the way are towards making your dream real.
No matter how hard and dark our life can be, there will always be ways and lights to get through it.
Support your children's dreams! And that's her keynote for the parents. Their child's dream will be most possible if they will support it. As parents or guardians, they should be the first hand who will believe, guide and support all the way to make the visions of their kids clearer.
It was a very heartwarming speech as Jedda proves that every dream like hers is reachable because of hard work, diligence, strong will and most specially, through the love and support of her family.
We also had a birthday surprise for Diego! He's the son of one of our sponsors and partners who also joined us this day.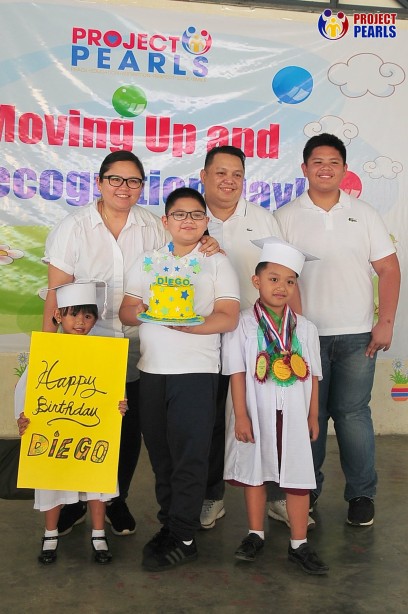 Everyone sung a Happy Birthday for Diego!
And then his older brother Mikkel serenaded us. Mikkel has a lovely voice that awed everyone!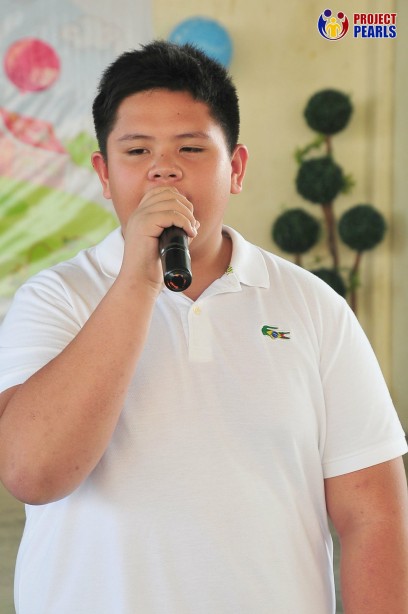 Thank you so much for the special number, Mikkel!
Afterwards, we had the Presentation of Diplomas and Special Awards. Congratulations, Graduates!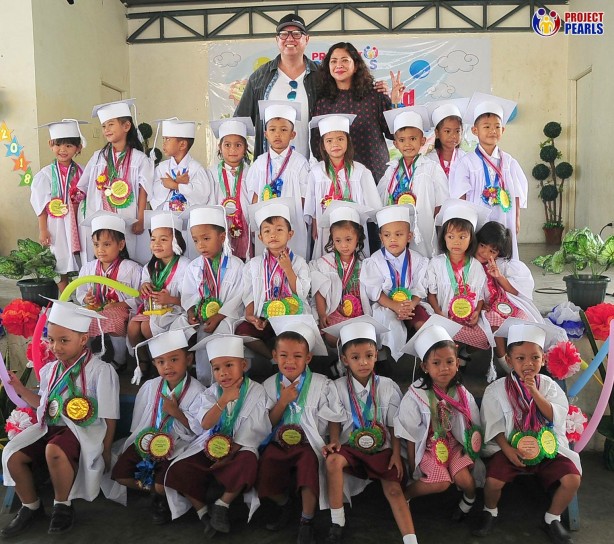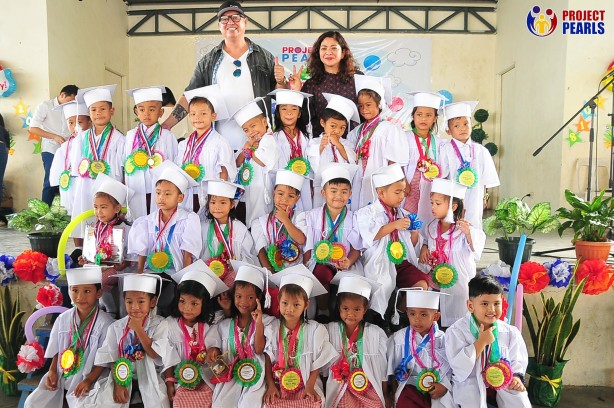 All of our nursery students presented a song titled, 'Top of the World.'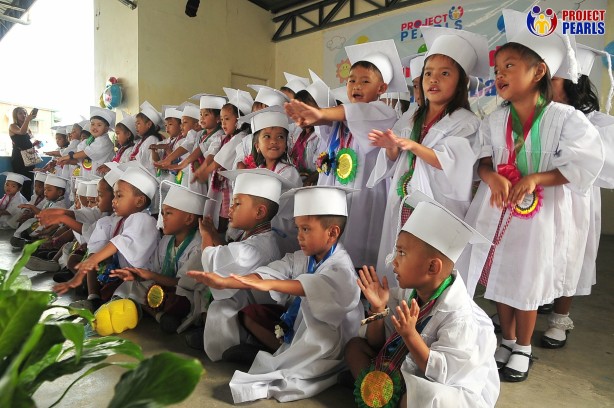 Another poem was presented by our little graduate, RR Revilleza. RR Revilleza was awarded with "Lovely Listener," "Participative," "Neat and Clean," "Future Leader" and "Little Einstein."
In his poem, as he bid farewell to his classmates, he said that the lessons and fun will forever be remembered in his heart.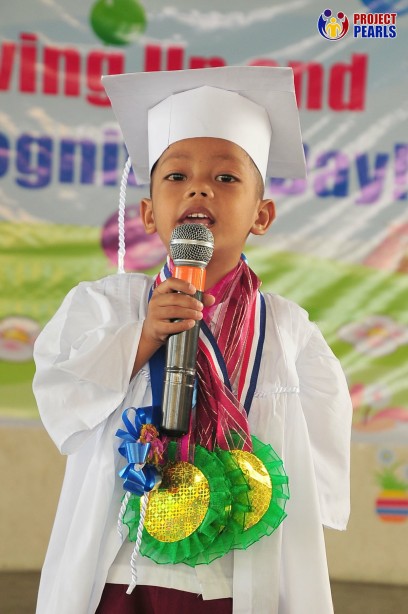 RR's mother had an appreciation message for Project Pearls as well. She thanked everyone who supported his son with his primary studies.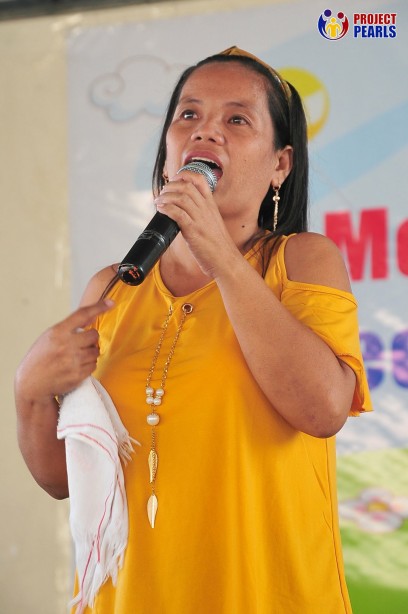 Our Grade six scholars entertained us with a very special song and dance number. Thank you, scholars!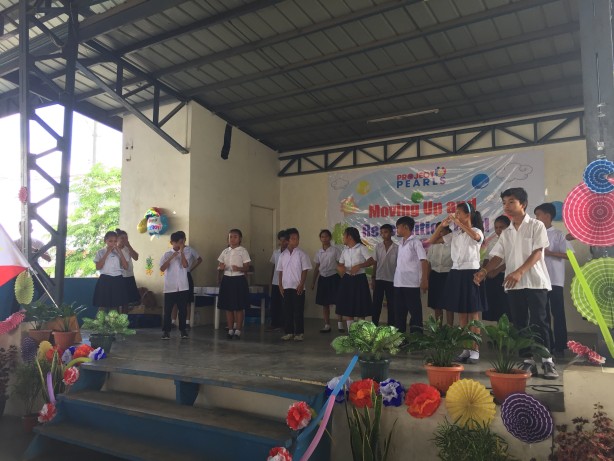 Our program then proceeded with the recognition of Grade 6,10, 12 and college scholars.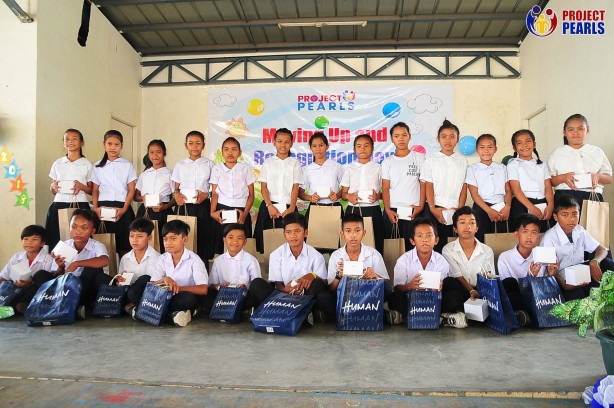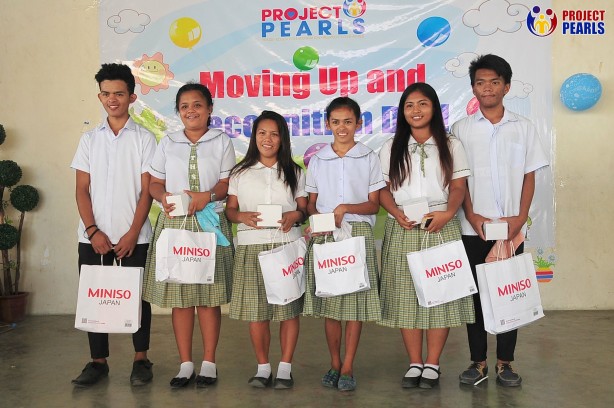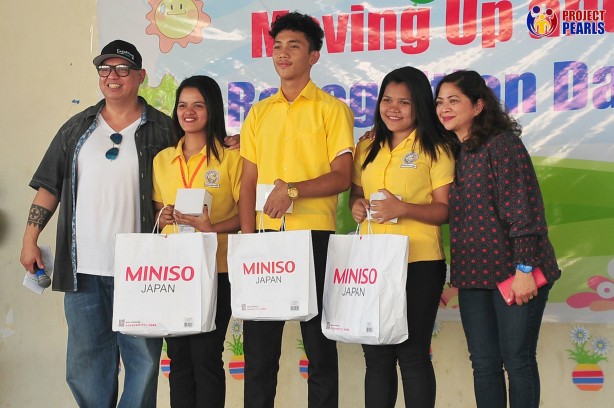 Then some of our scholars also left a message for us:
Grade 6 Scholar – Metche Villamor
Grade 12 scholar – Princess Joy Soria
College Scholar – Michelle Decio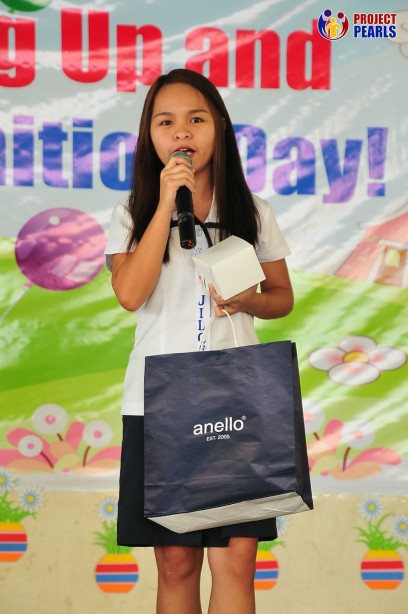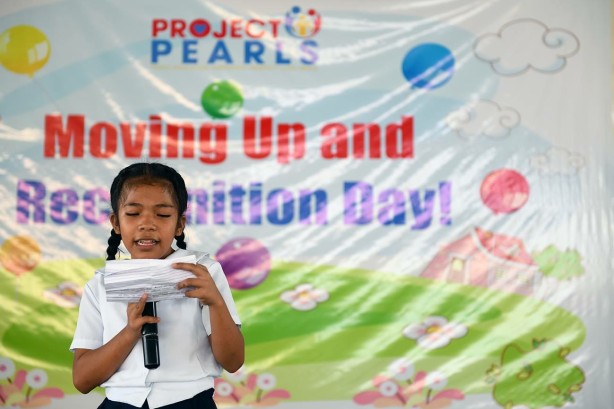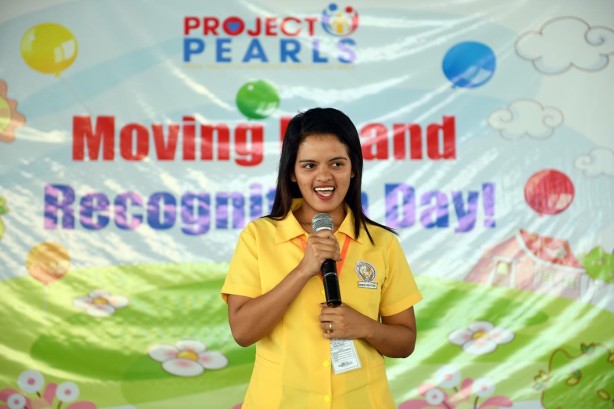 They were all grateful that they are one step closer to their dreams.
Way to go, scholars!
To conclude the celebration, Lut Vallefas had closing remarks for all of us.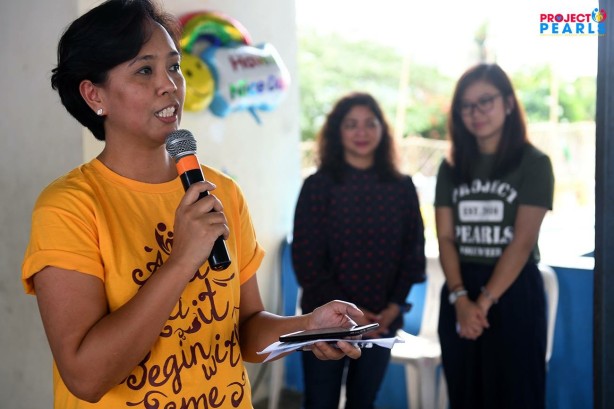 She hopes that the parents will continue guiding and supporting their children. She wants the parents to ensure that these hopeful youths will never stop believing that education is the best tool to step out of poverty and to have a better life.
Thank you for the remarkable closing speech, Ate Lut!
We would also like to thank Tanalgo Family of Bacolod Chicken Inasal for the delicious meal for everyone after the program!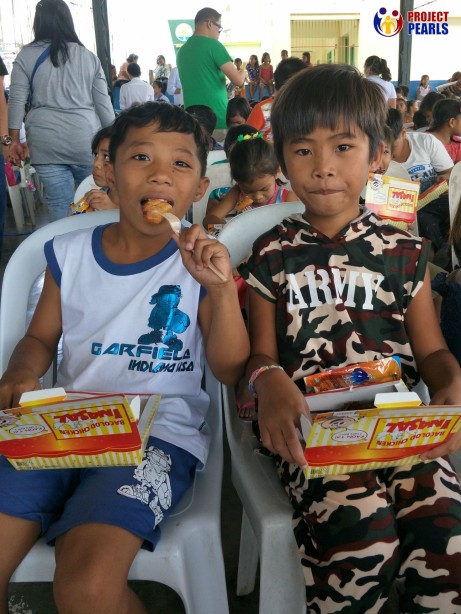 Thank you also to Laila Soliven, Lovely Neri- Nepison, Kenneth Samaco and Kristin Roxas for all the donated vitamins!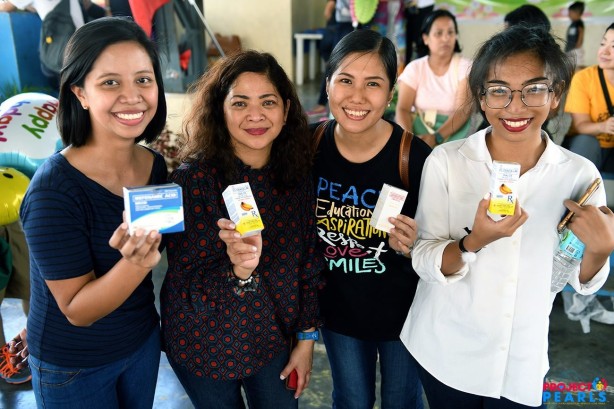 And to our our best photographers, Sidney Snoeck and Rita Dela Cruz, thank you so much for all the amazing photos. We're so pleased that our events like this are wonderfully and properly documented all throughout the years.
For all our jolly and hardworking volunteers, you rock!
More photos are on our official Facebook page: www.facebook.com/projectpearls1