Project Pearls Brain Booster
February 10, 2018
Saturday
Helping Land, Tondo, Manila, Philippines
"Valentine. Is the day of love. Many ways to express affection to the people we love. By way of giving a gift that is definitely synonymous with words of love and romantic. Gifts do not have to be very expensive."
~Arif Jmsh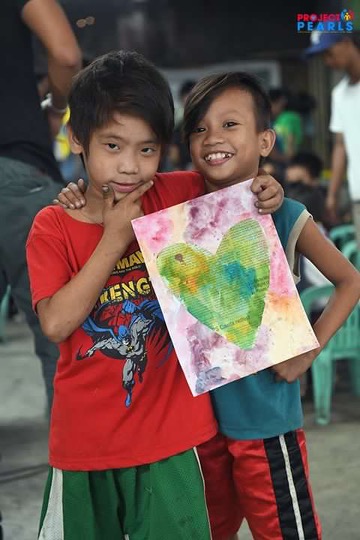 It was a Happy-Hearty day at Helping Land for this Saturday morning!
Our Pearls kids learned how to make colorful paper hearts using watercolors and old newspapers. They made these pieces of art to serve as presents for their loved ones in celebration of Valentine's Day.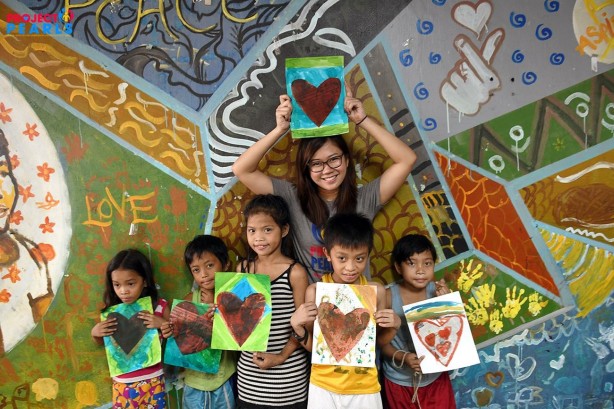 As always, we began the day with serving food to the kids.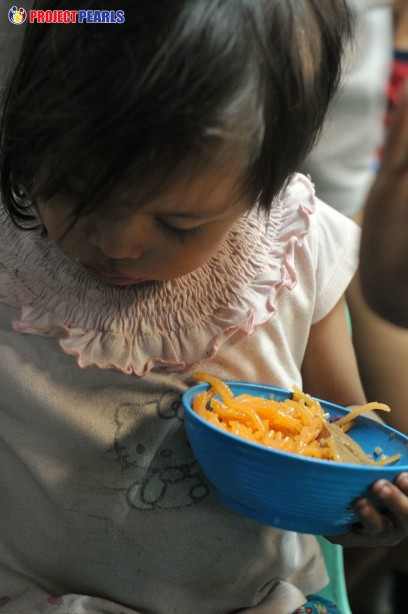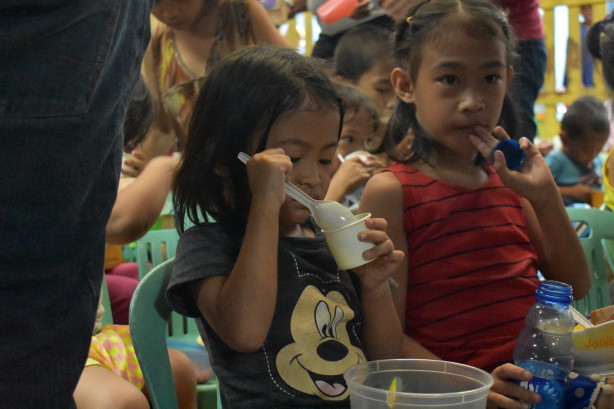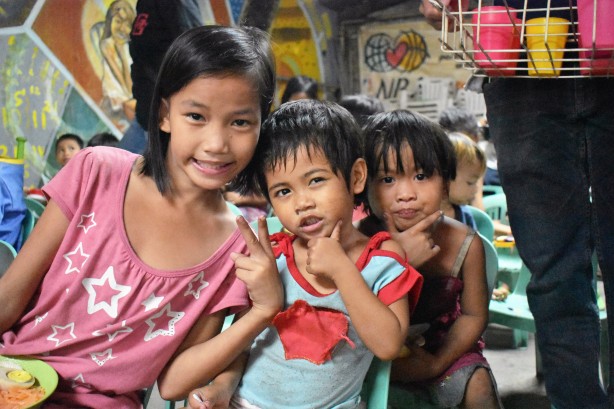 Thank you PACSSM for sponsoring this day's feeding and Brain Booster activity! Thank you also for volunteering today.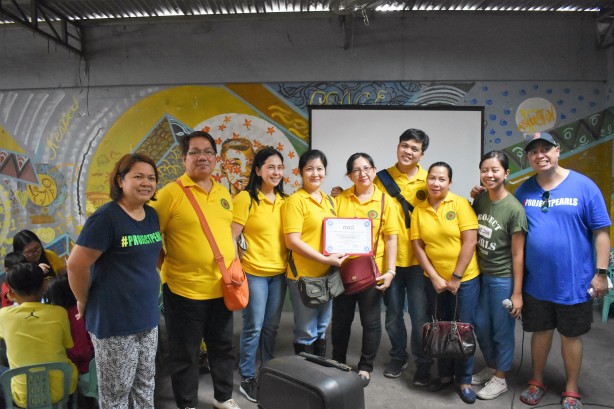 Our guests and first-time volunteers introduced themselves to the kids then, as a way of saying 'Thank You', some of our Pearls kids performed a dance for us.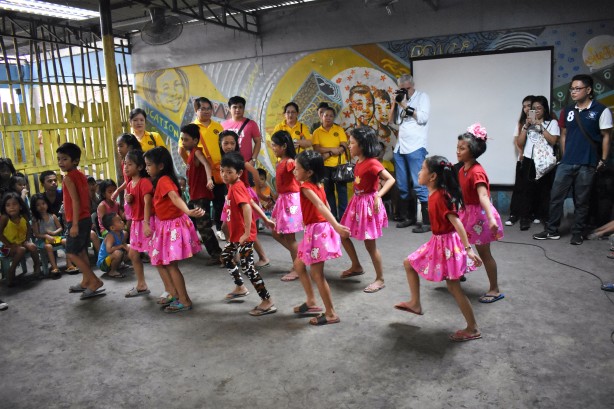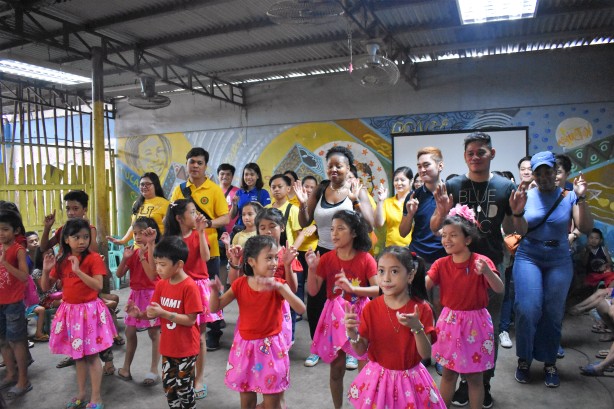 Great performance, kids!
After the dance, we then had a short film viewing. The movie was about the history of Valentine's Day.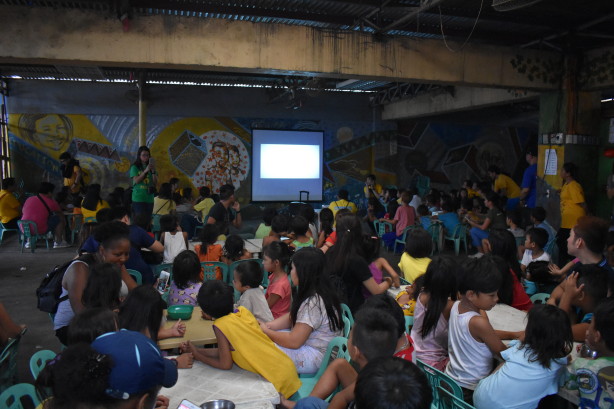 This worldwide celebration of Valentine's Day started thousands of years ago through St. Valentine.He secretly wedded soldiers with their lovers who wanted to get married. During this time, Roman soldiers were forbidden from marriage because the government wanted them to focus on wars. He was then sentenced to death. But, before he died, he wrote a letter for his judge's daughter labeling it, "From your Valentine…"
February 14 was his death anniversary and, from then on, Valentine's Day was then celebrated every year to commemorate St. Valentine's martyrdom. Valentine's Day then became a popular celebration, especially for couples.
After the film, the volunteers then taught the kids how to create a unique Valentine's card using watercolors and old newspapers.
Then it became a busy courtyard for the Pearls kids and volunteers.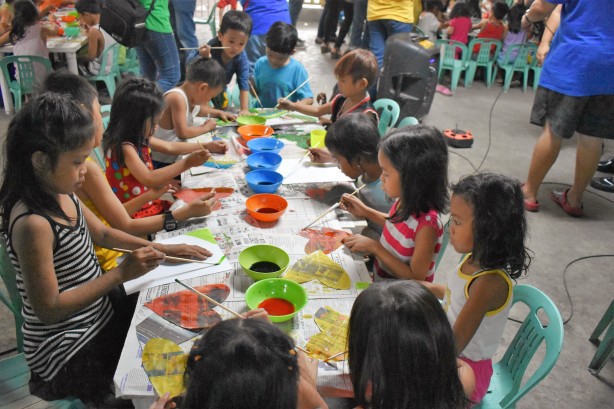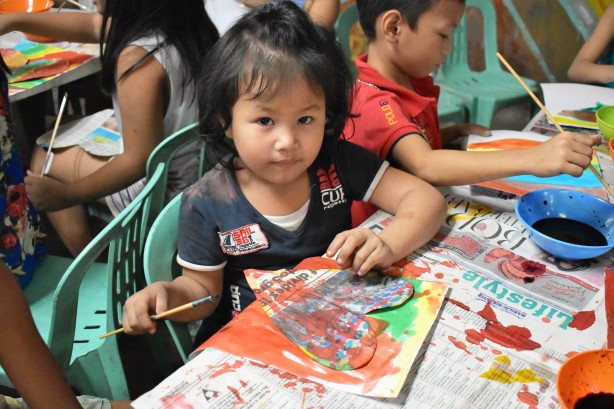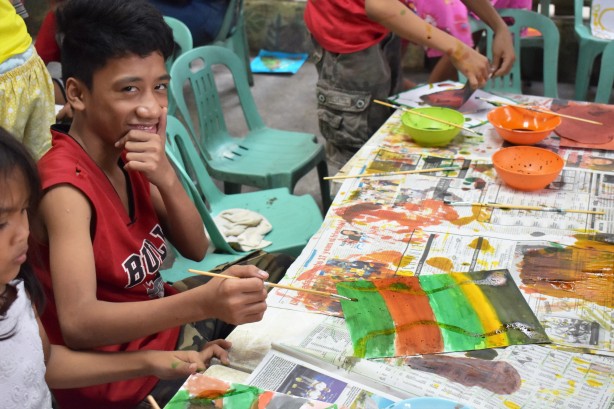 Here you go! Presenting their artworks full of hearts and colorful love!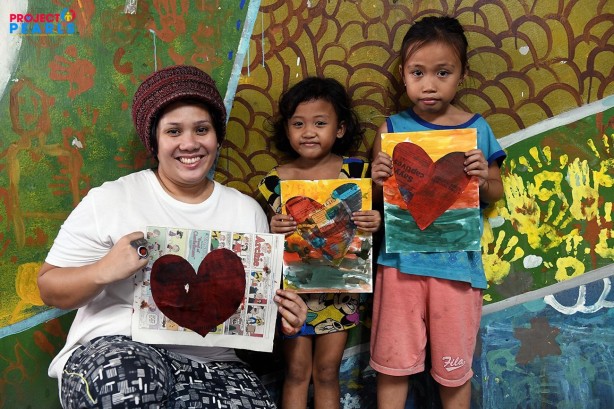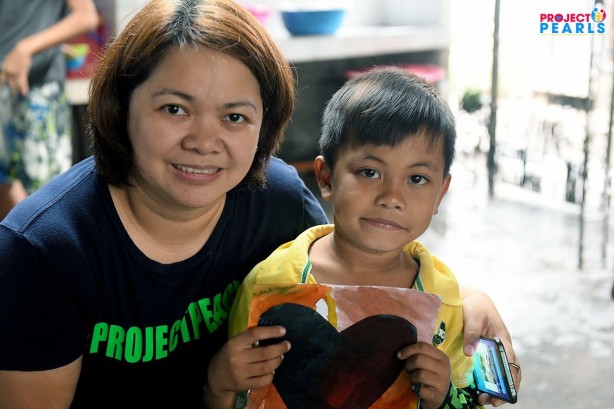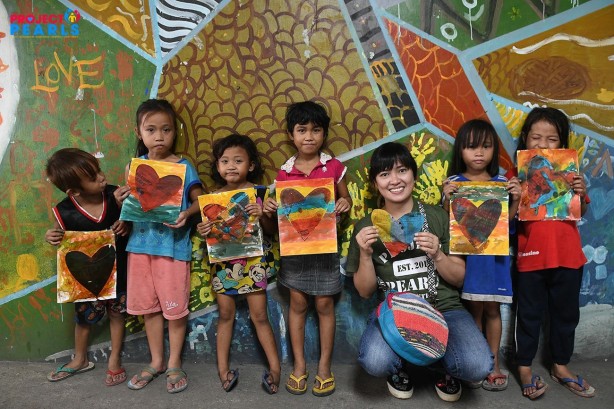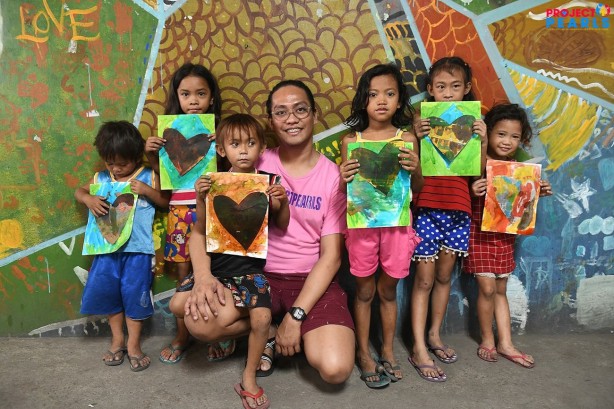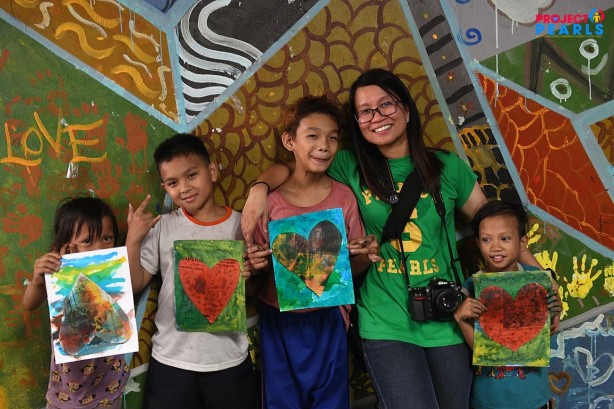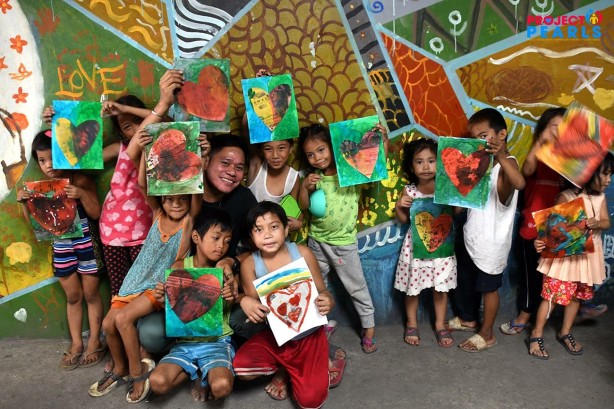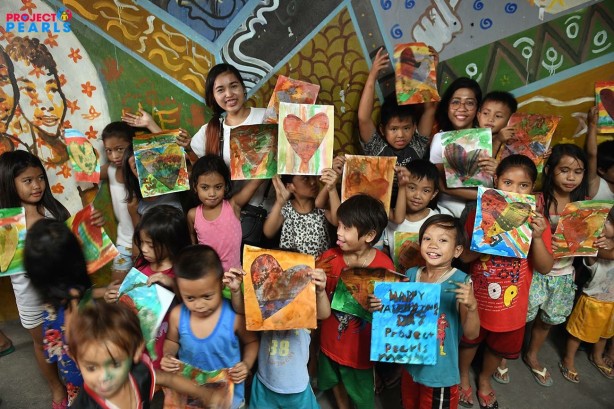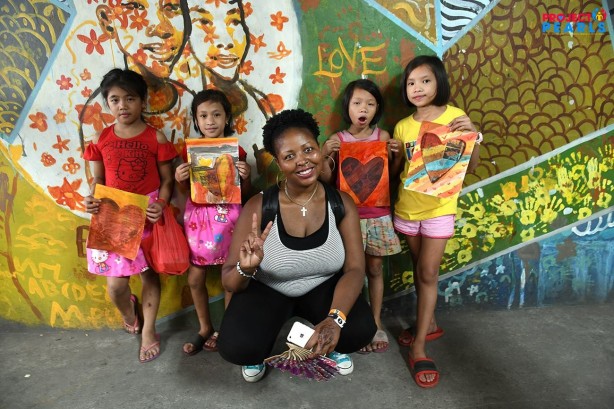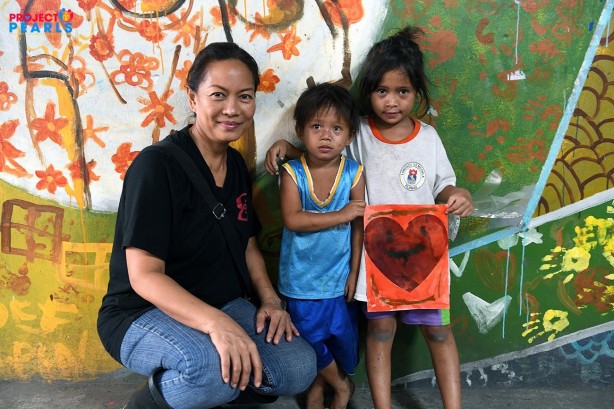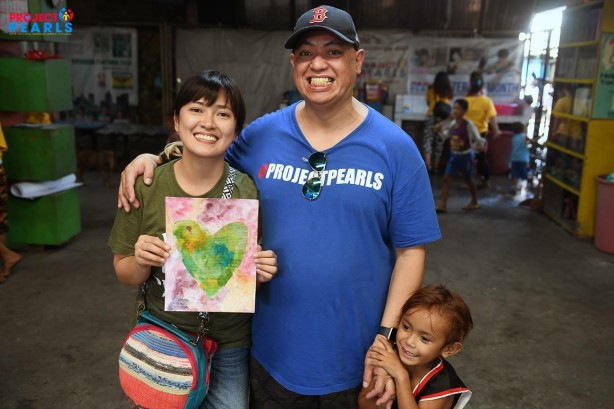 Thank you for today volunteers and Happy Valentines!

May our hearts will always be filled with love and joy not only during Valentine's Day but all year round!