Project Pearls After School Program
January 14, 2018 | Sunday
Helping Land, Tondo, Manila, Philippines
This day's After School Program focused on adjectives. To engage the scholars in the subject, we had them draw their family members in their notebooks and use adjectives to describe them.
But, before we proceed with our main activity, the kids had their feeding first.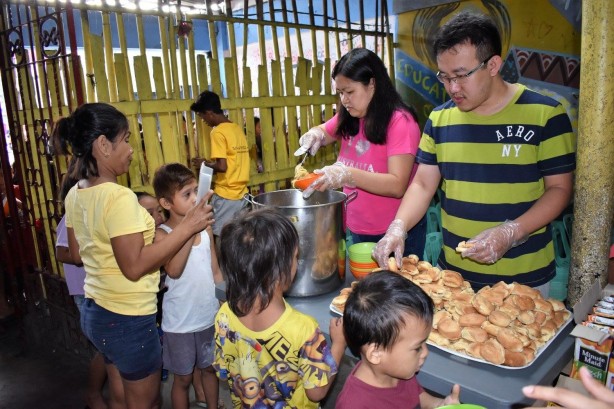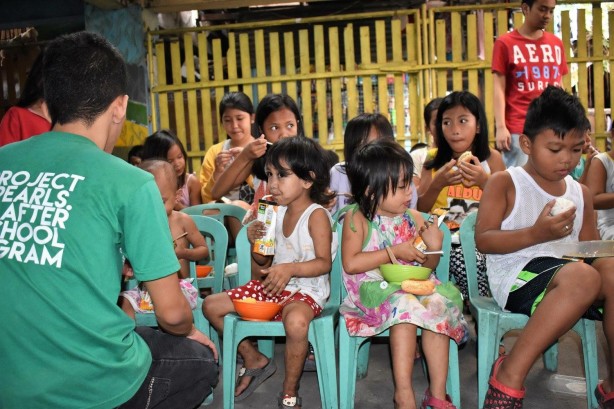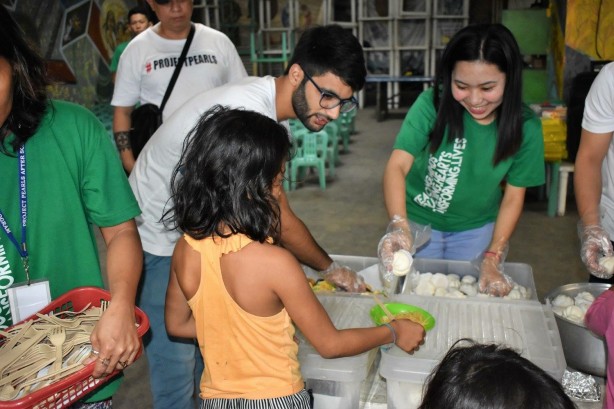 We would like to thank Brian Lim, family and friends for sponsoring this day's feeding and for being with us as volunteers today as well!
Thank you so much for the support, love, effort and time you shared for this day with the kids of Helping Land, Tondo, Manila!
Volunteers were assigned to teach 4-5 kids per school year level. They were also given a basic lesson on how to teach the scholars about adjectives and how to lead this day's activity. After the feeding, these artistic and academic lessons began!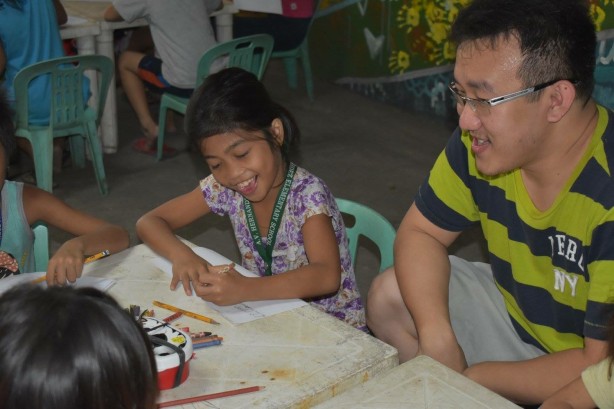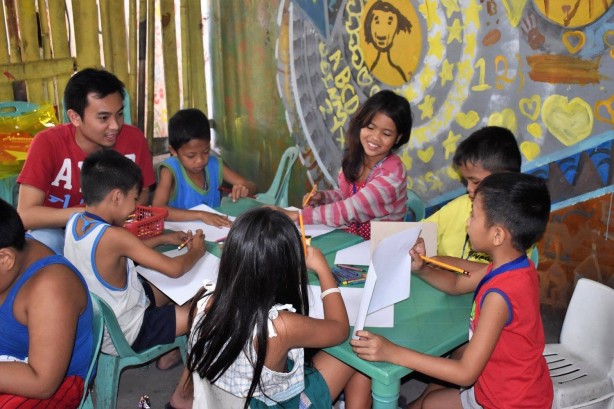 Scholars defined their loved ones positively. You can tell that despite their hardships, having a family whom they can depend on can surpass it all.
Some of them described their parents as brave, loving, kind, supportive, hardworking and more!
Some described their siblings as naughty but also loving and supportive to them.
Through this activity, our scholars realized that there are so many things that they can still be thankful for.
This day ended with inspiring stories for everyone and an enhancement of our scholars' English skills.
Thank you so much for all the help and support volunteers!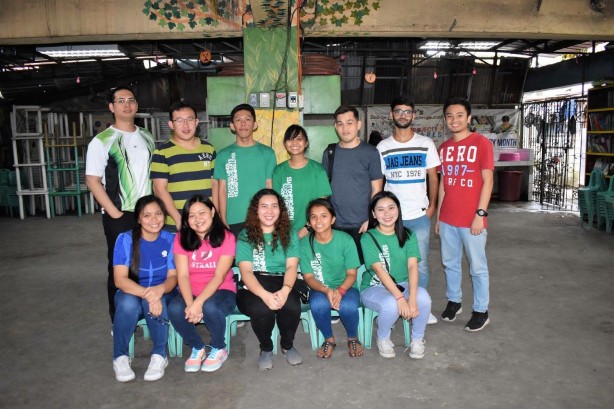 Cheers to more fruitful and motivating Sunday mornings!
More photos are on our official Facebook page: www.facebook.com/projectpearls1