Tondo Christmas Party with Michelle Concepcion and Family
Dec. 2, 2017 | Saturday
San Pablo Apostol Parish, Tondo, Manila, Philippines
"Christmas is doing a little something extra for someone." – Charles M. Schulz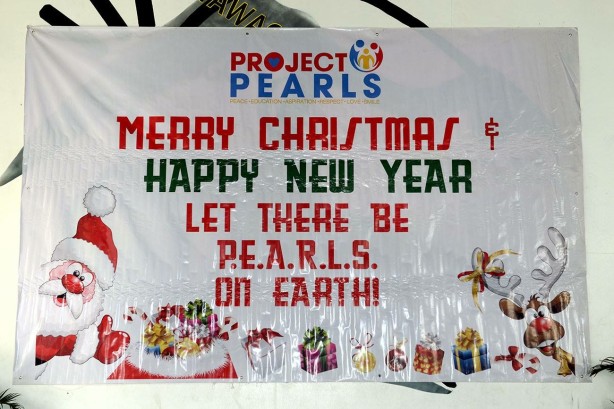 Michelle Concepcion Reyes and family celebrated their 11th Annual Christmas Drive with over 500 PEARLS kids from Helping Land and we deeply thank everyone who made this event possible. Thank you so much Michelle and Eric M. Reyes, Marie Young, Celine Lebron, the Concepcion clan, and all their friends for making hundreds of children happy and loved this holiday season.
This happy morning in San Pablo Parish started with a brief orientation of volunteers headed by Ate Peachy Abellon.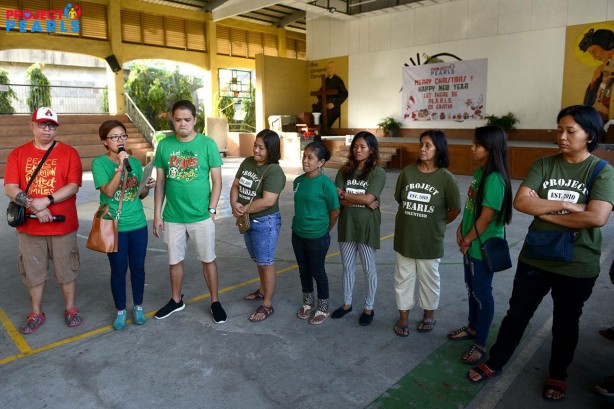 The kids then entered the court with wide smiles on their faces.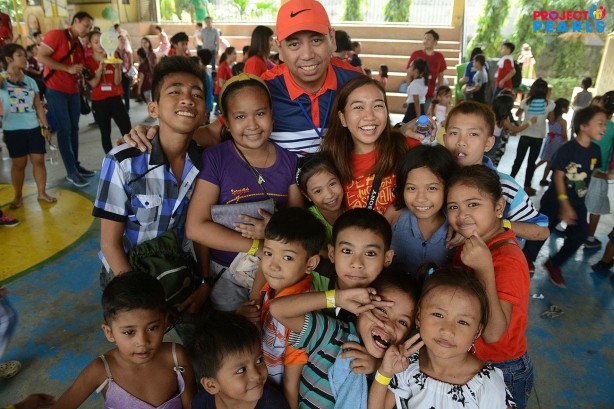 Volunteers were assigned a group that consisted of 20 kids to lead.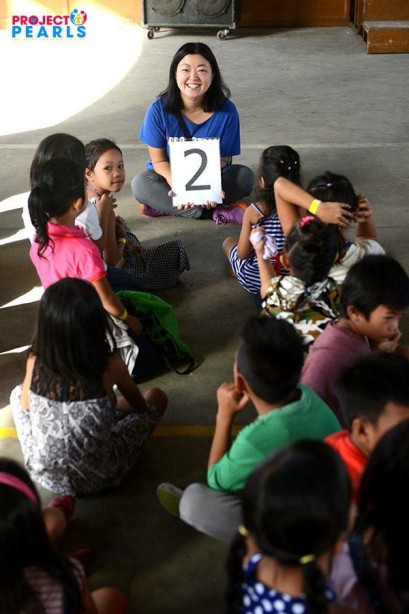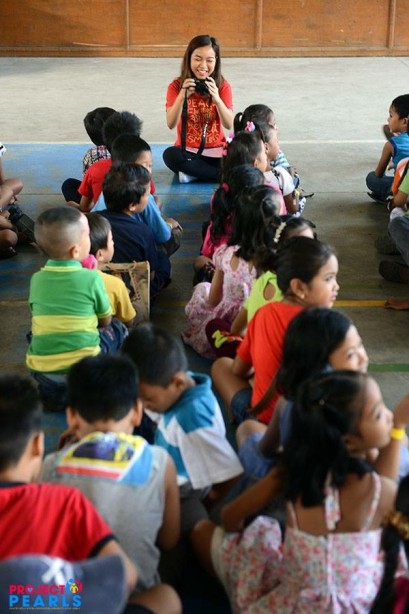 Again and as always, the 'Bayanihan' concept filled the venue as the gifts for children were inserted and properly placed inside the court by our dedicated volunteers. These gifts were evenly distributed to the kids before they went home.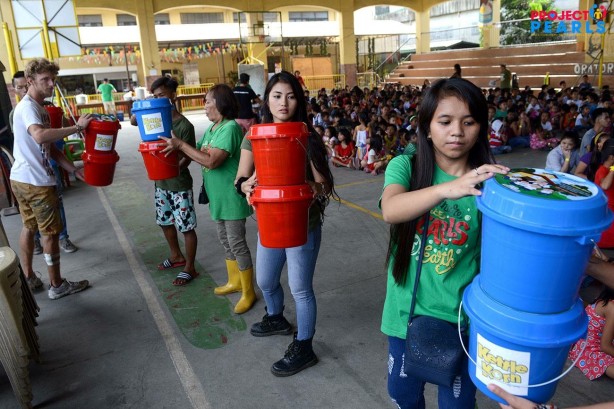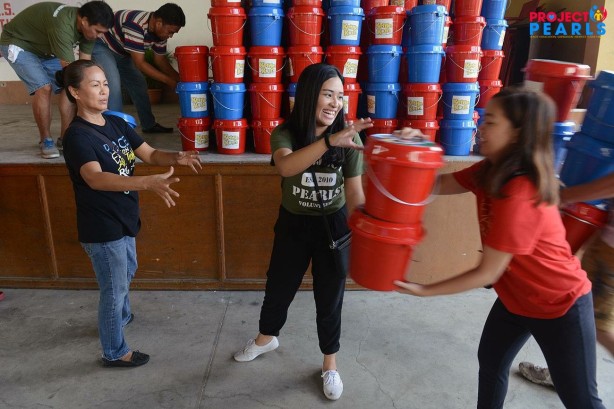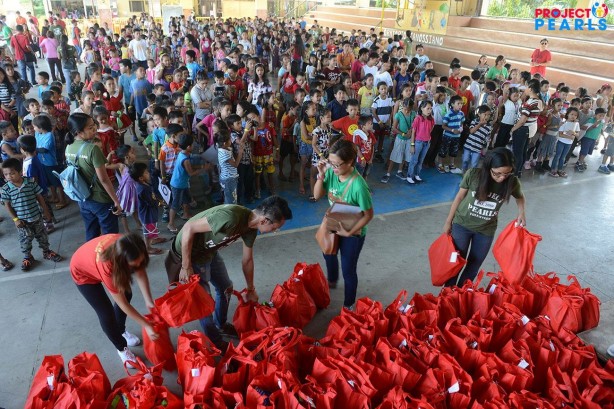 While distributions were being prepped, other volunteers were busy preparing the food.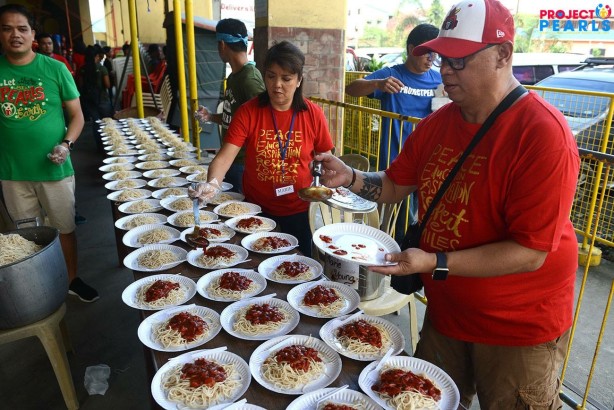 When everything was settled, the program began!
To kick it off, our PEARLS dancers presented a dance number just for us! This was their way of saying thank you to all our sponsors and guest volunteers for this day.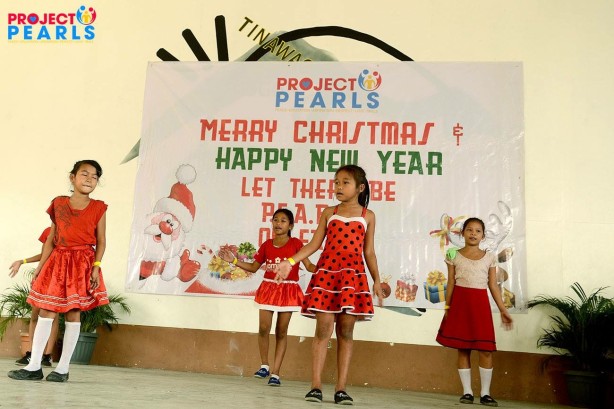 Next was the feeding. The kids ids ate a delicious spaghetti meal! Thank you volunteers and team leaders for assisting the children as they enjoyed eating their meals.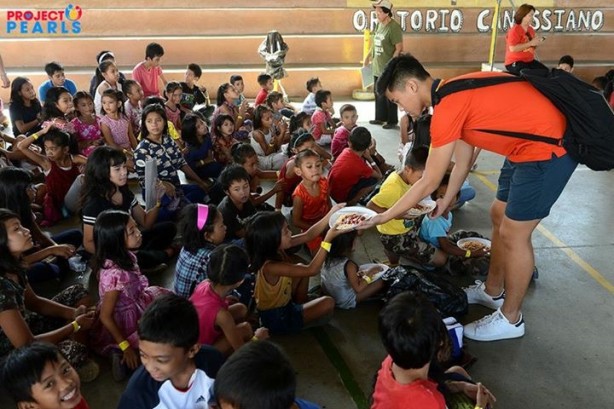 They even had a coloring activity to bond with their team leaders.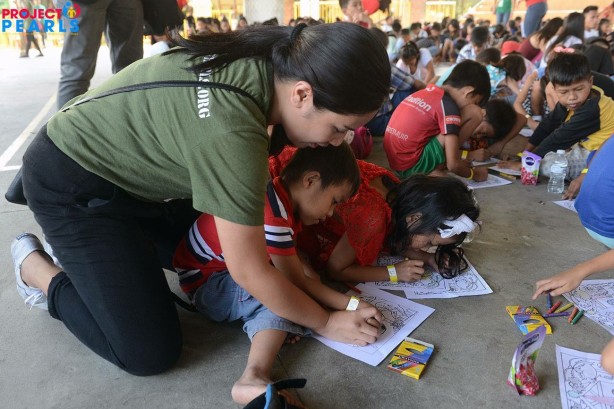 Everyone was quite surprised when Jollibee entered the scene! He danced with the kids and gave unlimited hugs and smiles!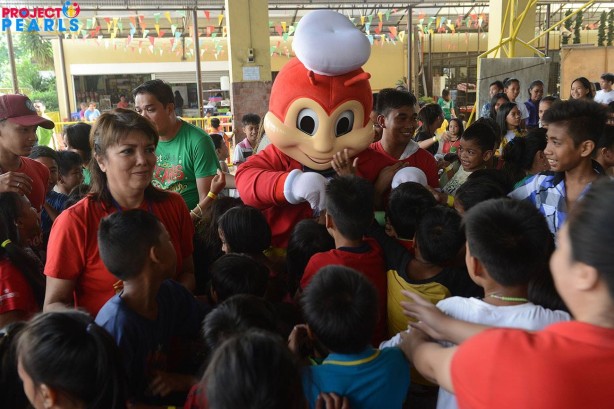 Thank you Jollibee for dropping by and making the kids happy (as always).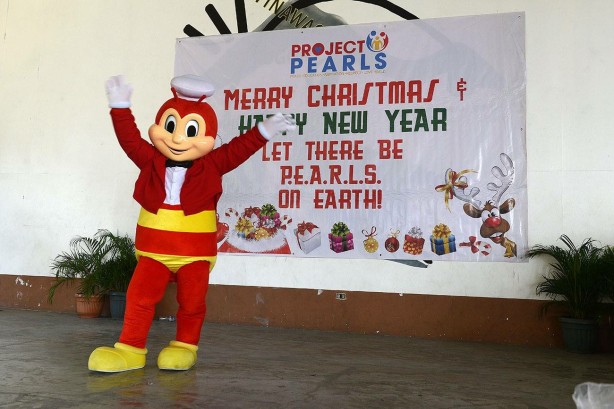 Our next surprise visitor was none other than Santa Claus with candies on his bag as little gifts for the kids!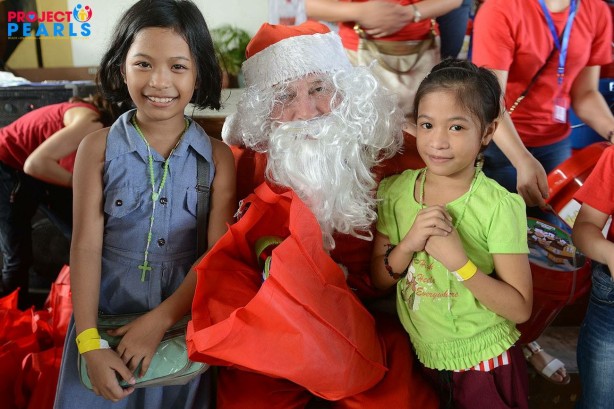 And finally before the children went home, early Christmas gifts were given to them.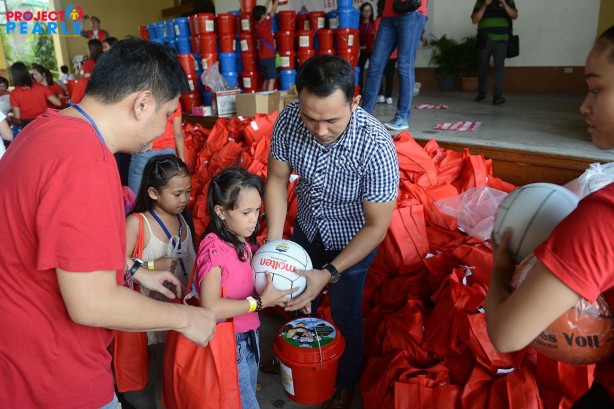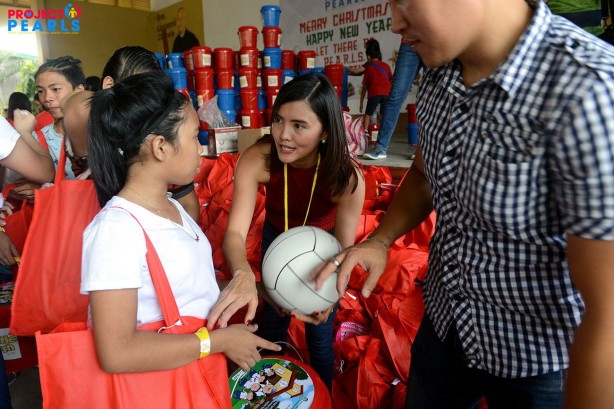 Surely no one went home feeling unblessed.
Merry Christmas everyone!
Once again, thank you to those who made this Christmas joyful for all the kids. Everyone had a a great time this fine Saturday morning in Tondo, Manila.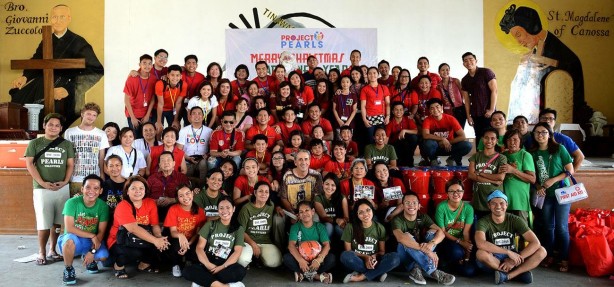 This season of giving, thank you for acknowledging and giving to this marginalized community and making sure they feel loved, not forgotten.
Truly, Christmas is for everyone- whether rich or poor, young or old!