Project Pearls Brain Booster
January 6, 2018 | Saturday
Batia, Bulacan
Our first outreach of the year in Batia, Bulacan was an extra special day.
Why? Because it is the birthday of our very own Art Master/ Brain Booster coordinator/ jolly big sister of every kid – Christine Sim! Happy, happy birthday, Ate Christine Sim! Thank you for celebrating your special day with our kids!
Thank you so much for sponsoring this day's feeding and Brain Booster activity.
As our kids patiently waited for the day's program in the PEARLS Learning Center in Batia, Bulacan, volunteers prepared their food and art materials for the morning.
To kick off the program, the kids sang a Happy Birthday song for Ate Christine! Again, happy birthday, Christine! May you continue being the source of new knowledge in arts and crafts for the kids and bring happiness and positive vibes for everyone!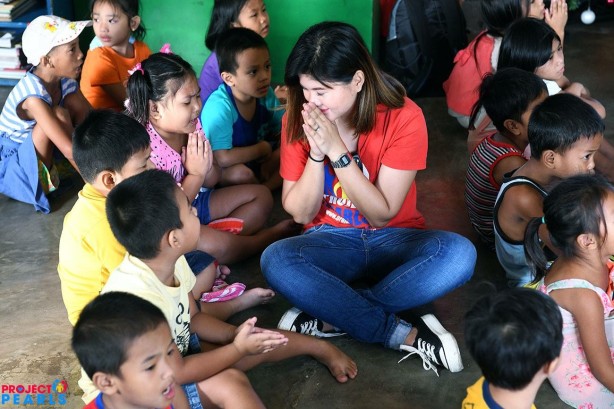 Kids had their hearty meals after a short prayer.
Thank you for the assisting the children during the feeding, volunteers!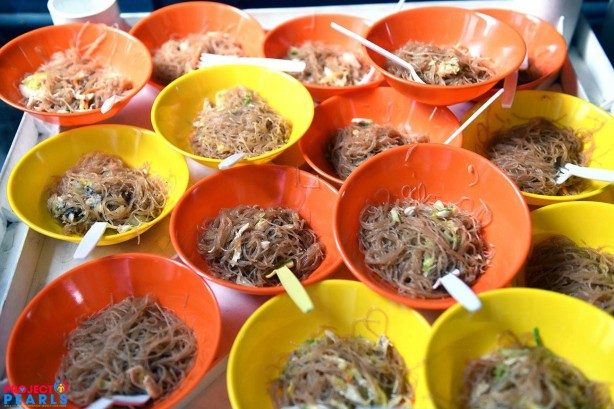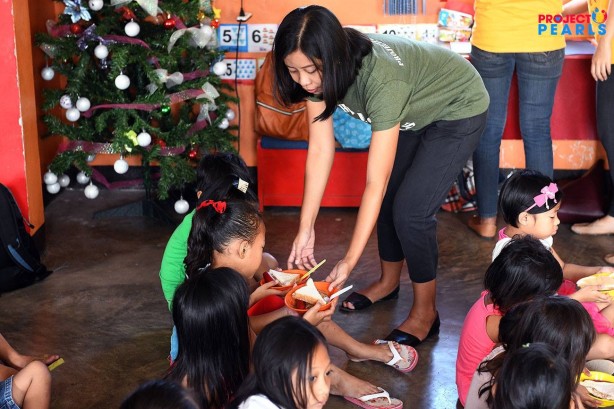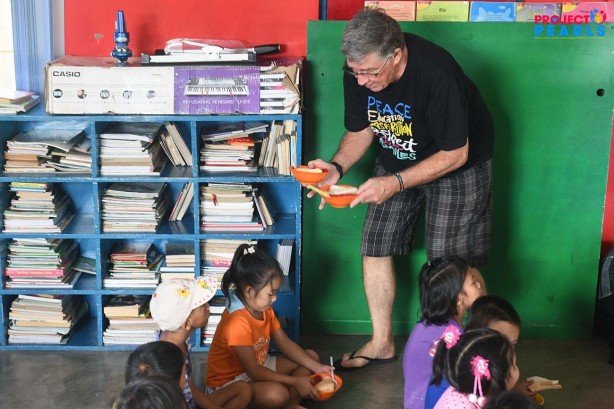 After eating, we had the introduction of this day's Art Activity. It was salty… yet colorful.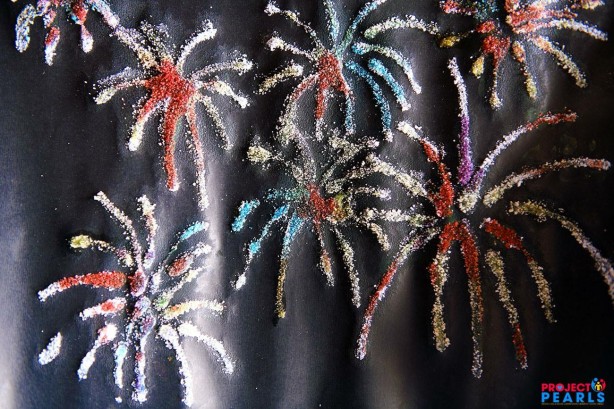 On a dark colored paper, using glue, kids drew different shapes and fireworks. After that they sprinkled salt on their papers.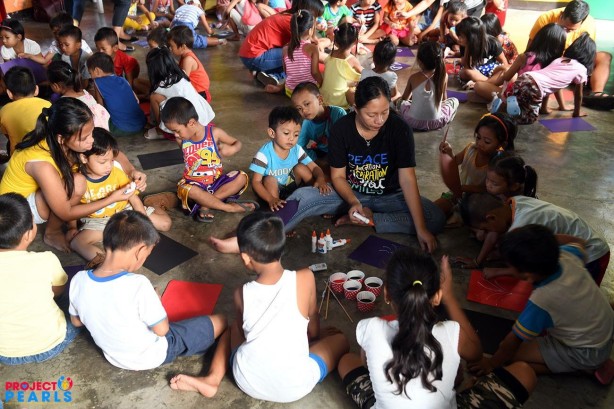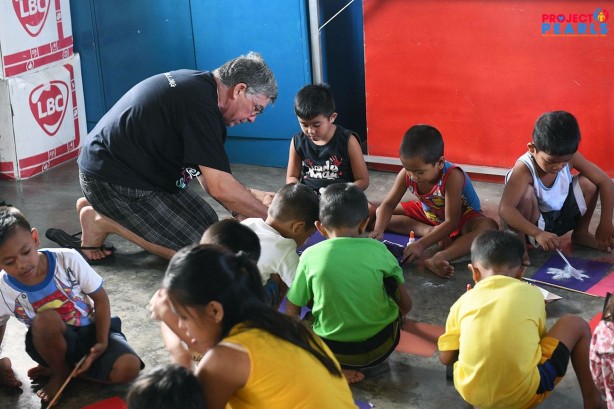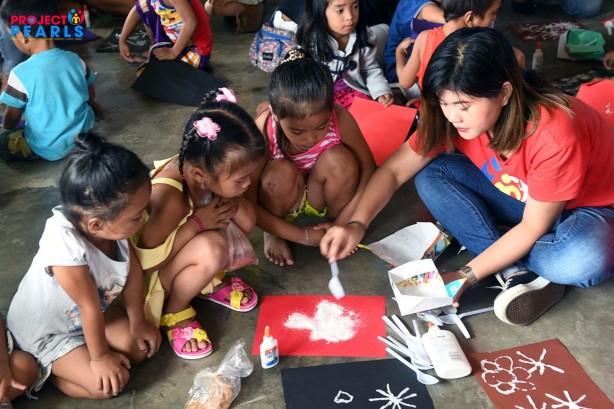 To make the their papers more lively, they added food coloring to their fireworks and soon enough, each child had a unique piece of art.
And here are some of the results!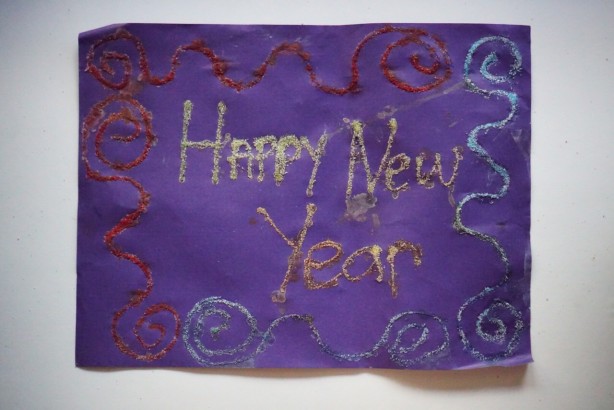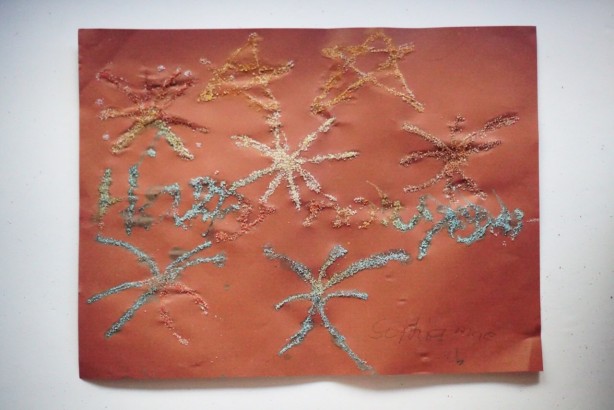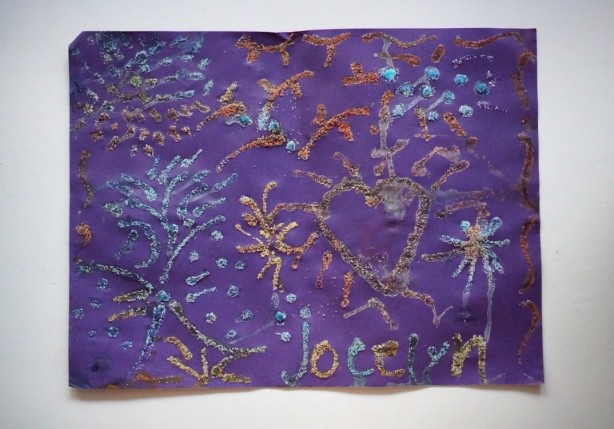 Before going home, our youngsters received dresses donated by Ms. Sherill Salangsang, and chocolates donated by Tina and Mayi.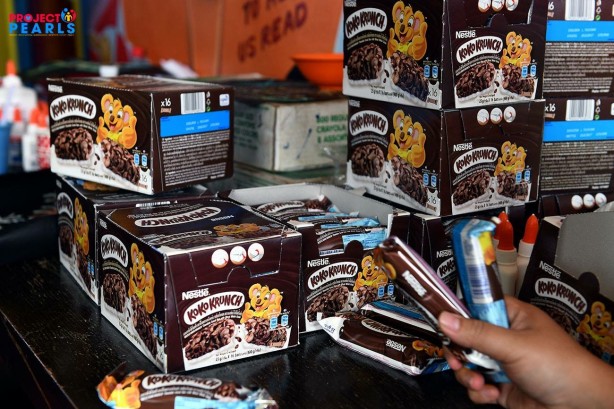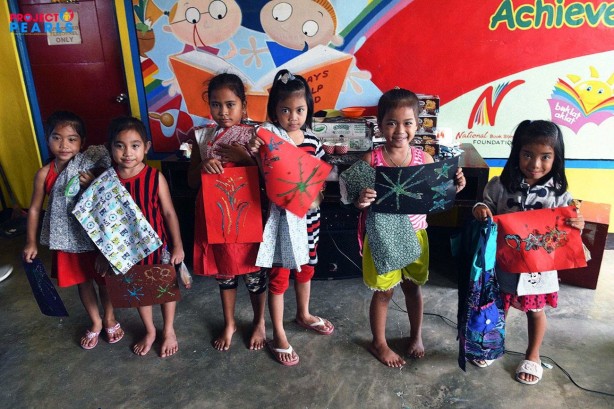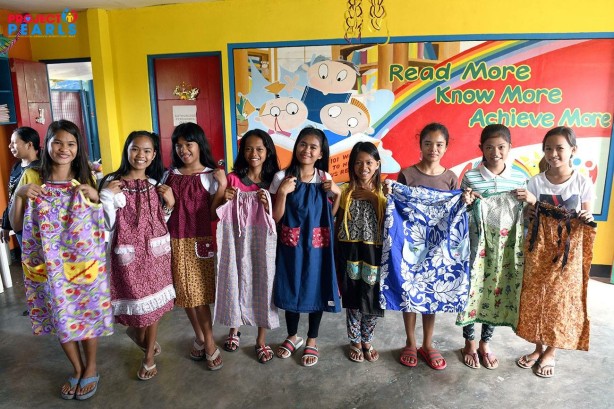 It was another day full of colors, fun, and new lessons! What a great way to start off the new year.
Thank you so much everyone!
Photos by: Sidney Snoeck and Christine Sim