Project Pearls has an adopted community in Botolan, Zambales wherein we help the indigenous people of LAKAS tribe. They are the tribe of aetas who were displaced from the volcanic eruption of Mount Pinatubo on June 12, 1991.
Project Pearls volunteers together with our founder, Melissa Villa and "Art of Us" team headed by Francesca, our Project Pearls co-founder and Empire in the Air founder, joined forces to reach out through medical mission, feeding and distribution of cereals to our dearly aeta community.
This was more than a mother-daughter bonding since a group of tireless and kind souls aka volunteers were with them in fulfilling a seven-year-old mission which is, Helping the poorest of the poor families have a better life.
Here's the complete breakdown of activities the whole team did during the visit in Botolan, Zambales. Francesca originally wrote this article.
Thank you empireintheair.com for sharing!
——————————————————————————————
Some of you may have heard of our project Art of Us in which we collaborated with The Company to create a  dance summit for Project PEARLS. (click here to learn more)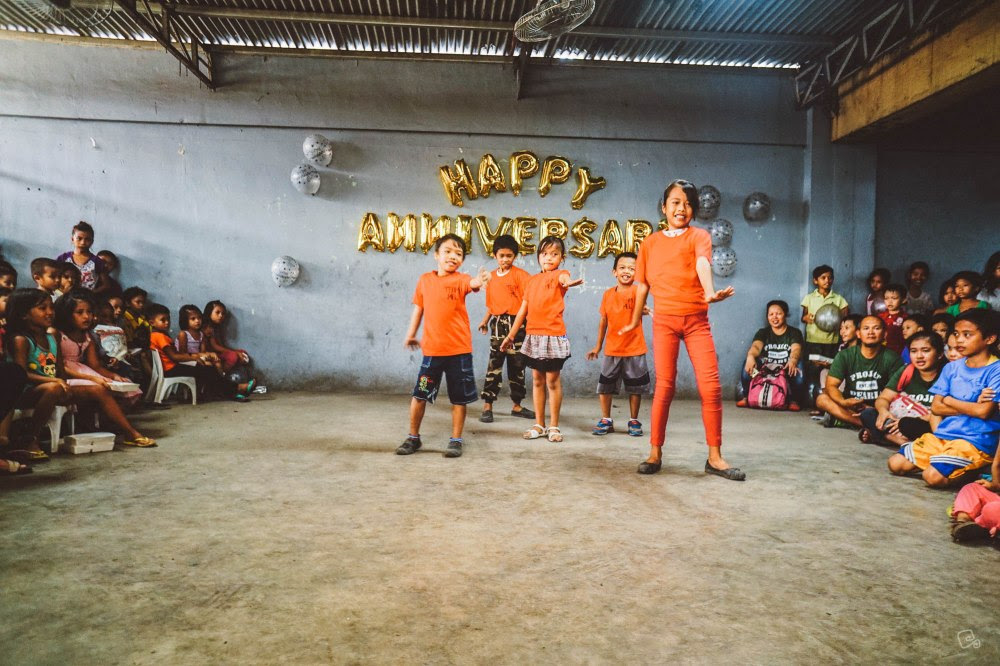 Along with succeeding our mission to bring dance to the kids of Helping Land in Tondo, Manila, we also participated in other volunteer events at two more Project PEARLS communities in Bulacan and Zambales. (learn about our trip to Bulacan here)
What brought us to Zambales?
The Lakas Tribe!
The Lakas Tribe is a tribe of aetas who were displaced from Mount Pinatubo's volcanic eruption in the 90's. Rising from destruction, they built anew and continue fighting for cultural preservation.  PEARLS works with the community leaders to assure they continue thriving.
On August 17, sponsored by Valenzuela Medical Center and Christine Mojica,  Project PEARLS hosted a Medical and Dental mission in which we gave check-ups to the community members.
We began this day's mission with a dance exchange! Lakas showed us their traditional dance moves…
Mel, Jolo, KJ, and Aiko shared with them theirs
Next thing you know, the Project PEARLS team went to business.
In other words, our very own Aiko, KJ, and our homegirl/PEARLS volunteer Mae Mae became doctors for the day.
We had a full roster of volunteer dentists but only one medical doctor volunteer. Lucky for us, Aiko is a nursing student, Mae Mae is a med student, and KJ is a physical therapist in-training who has volunteered for medical missions before.
Too good to be a coincidence, right? Look at these doctors go!
What another successful Project PEARLS day 
P.s.
For anyone wondering what Jolo, Mel, and I were doing while our friends were doctors and Ray was photographing…
We were passing out cereal donations, thank you lol