After the successful dance summit of "Art Of Us" team which was a joined project of Empire in The Air and The Company, the whole team even had a journey in Batia, Bulacan to be with our Pearls kids living in there.
Cassie, one of our youngest advocates distributed her Bag of Dreams in Batia and the team helped out.
By the way as we know, this year was the fourth year of Cassie's project – Bag of Dreams Challenge.
Thank you everyone!
Here's the full blog of our outreach and Bag-giving in Batia Bulacan. This article was originally posted at empireintheair.com written by Francesca aka [email protected]
https://empireintheair.com/2017/08/29/beyond-art-of-us-pt-i-cassies-bag-of-dreams-in-bulacan/
—————————————————————————————————————
Some of you may have heard of our project Art of Us in which we collaborated with The Company to create a  dance summit for Project PEARLS. Along with succeeding our mission to bring dance to the kids of Helping Land in Tondo, Manila, we also participated in other volunteer events at two more Project PEARLS communities in Bulacan and Zambales.
First up: Bulacan!
Project PEARLS ' original adopted community was Ulingan. All-in-one, Ulingan was a garbage community and a charcoal factory. In partnership with the local government, Project PEARLS relocated many of Ulingan's members to Bulacan in which they can now thrive in a significantly safer and cleaner environment.
What brought us to Bulacan was actually a project created by a dancer from The Company's junior division APT. This dancer– and longtime advocate of Project PEARLS– is Cassie.
Cassie's advocacy through Project PEARLS is "Cassie's Bag of Dreams"
Cassie Eng is not only a dedicated Project PEARLS volunteer, she is also one of the youngest. Her "Bag of Dreams Challenge is in its 4th year now!   Cassie's Bag of Dreams Challenge is about helping kids escape poverty by getting an education.  (projectpearls.org)
In the past 3 years with the help of generous sponsors, over 1000 students from impoverished communities in Lucena, Bulacan, Zambales and Guimaras have received gifts of hope in the form of high quality backpacks with school supplies.
4th Cassie's Bag of Dreams Challenge 2017 was made possible thru the generosity of the Rotary Club of San Francisco Chinatown, Rotary Club of Novato, and Ralph & Gia Suarez! This year in addition to backpacks with rainhoods, we have included Hygiene Kits for Kids.
For each $5 donation, you have helped provide a child with a kit that will include: a toothbrush, toothpaste, soap, face towel, hand towel, and a comb. Hygiene kits are aimed at promoting self-care and basic hygiene to fight illness and the spread of disease. More importantly it allows kids to attend school with dignity and confidence.
For our morning in Bulacan, we helped distribute these bags of dreams
to Project PEARLS' nursery kids in Bulacan.
The kiddies welcomed us with songs and dances prepared by Teacher Nestor.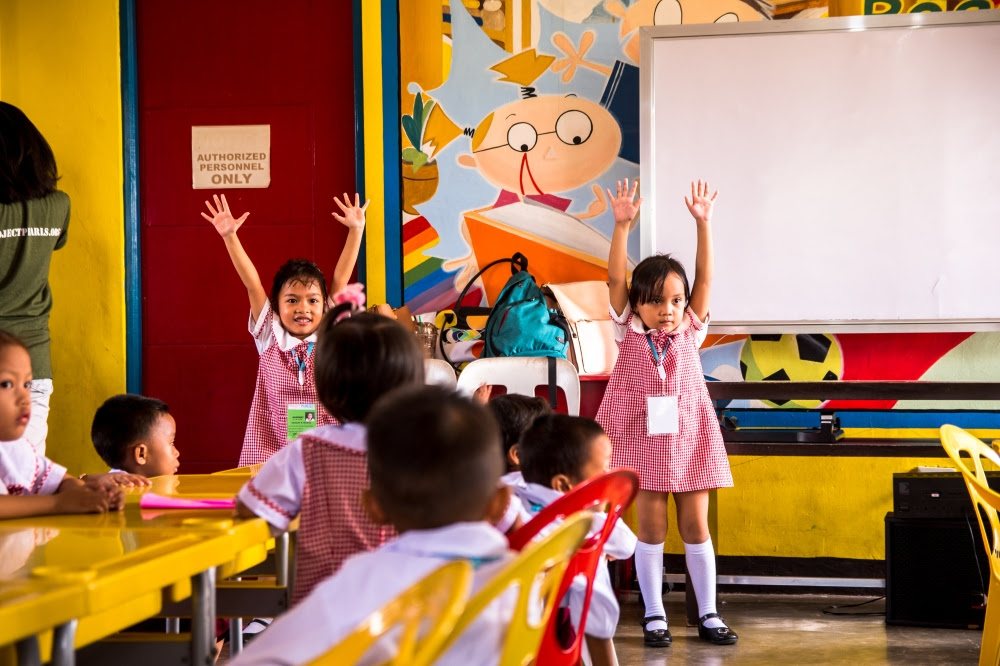 Aren't they adorable?! During this song, Mel whispered to me I want to keep that one!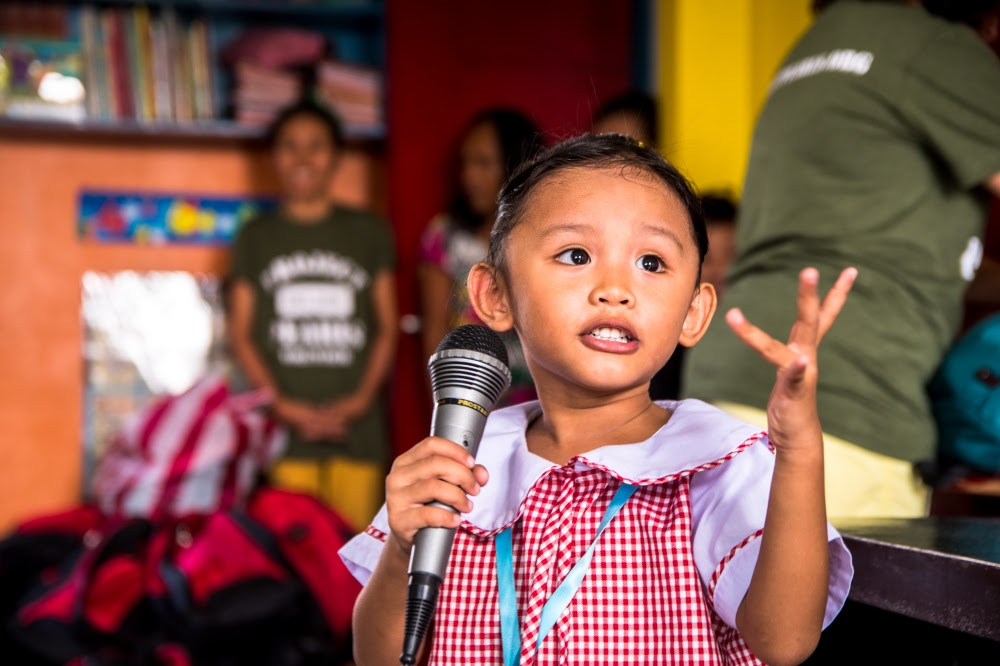 We thanked them for their warm welcome with Jollibee!
Mm, sarap!
The kids were super excited when it was time to receive their bags and the Art of Us team was excited to help Cassie!
Afterwards, we continued to bond with the kids through reading…
and playing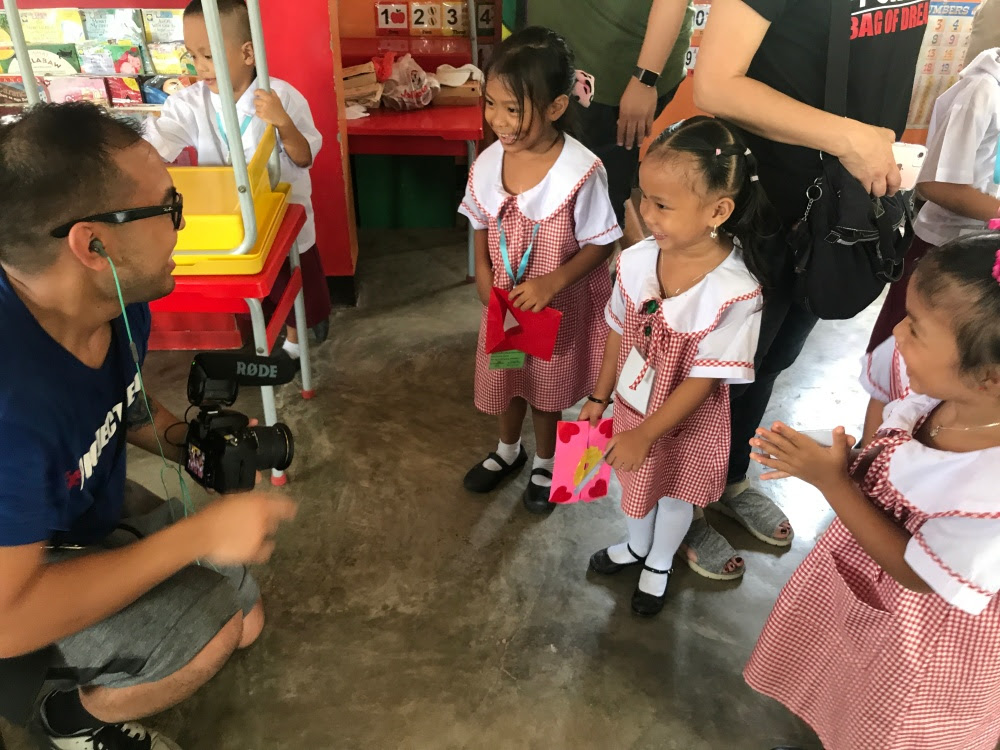 It was another great Project PEARLS filled day