August 13, 2017
The Blue Leaf Filipinas, Paranaque City
On the 13th day of August 2017, people behind the strong organization PROJECT PEARLS came together to celebrate its 7th anniversary.
It was a day of thanksgiving, laughter, hugs and tears as we looked back on the milestones of the Project PEARLS journey. Together with all the kindhearted souls that founded and continuously support Project Pearls, we all had so much fun commemorating the past seven.
The venue. This special day happened at The Blue Leaf Filipinas in Paranaque City. People with the same mission gathered to celebrate hope, life and the continuous success of our beloved non-government organization.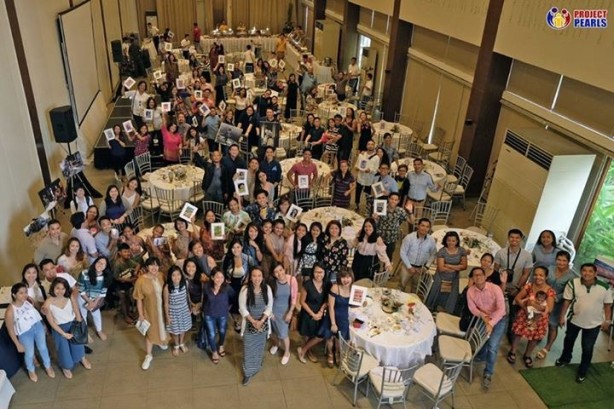 The Prayer. Our happy day started with a prayer by Ms. Marie Young.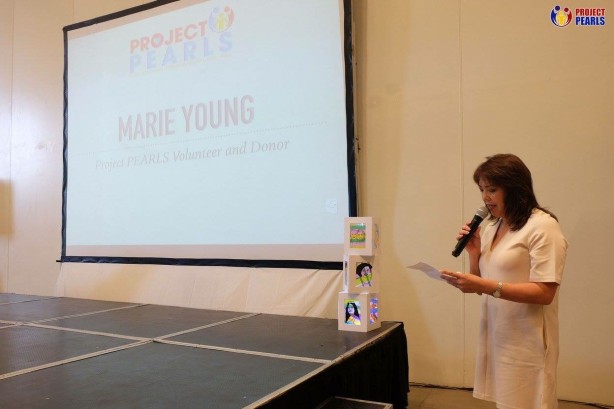 Here's a few lines of her prayer that moved us all:
"We offer our grateful thanks and praise for the many volunteers that quietly yet faithfully offer their services for the well-being and support of others.  We thank these volunteers who share their time, talent and treasure –their love and concern.  We know they do so, not for the acknowledgement, but because they genuinely care to help others.
We thank you Lord for continuing to send us volunteers and Angels that enables Project Pearls fulfill its mission.  
We thank you for allowing all of us volunteers to be first hand witnesses to Your Miracles not only in the lives of the children and the families we serve but also in the hearts and minds of the people you continue to send our way.
Continue to bless Project Pearls… as We give thanks for Your Greater Glory.
Amen."
Thank you, Miss Marie for this very meaningful prayer.
The host. Our respected hosts were Hilary Anne Diaz and Lut Vallefas. Both of them are great dedicated volunteers! Thank you to both of you for hosting this day's very special event for all of us!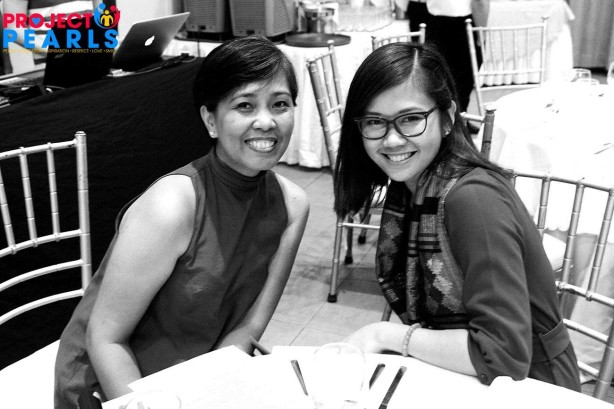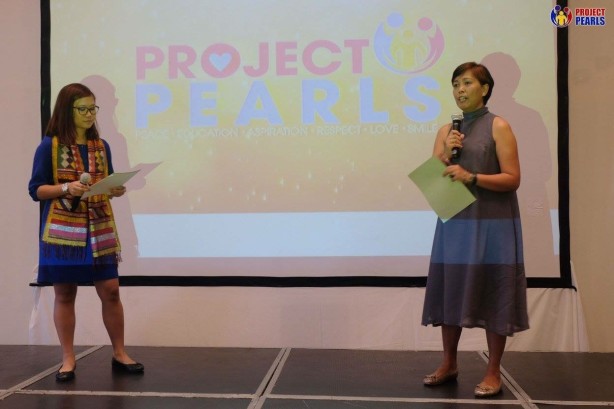 The welcoming message. A welcoming and inspiring message was then delivered by our dearest Founder, co-founder and operational manager, Miss Melissa Villa, Francesca Mateo and Juan Villa respectively.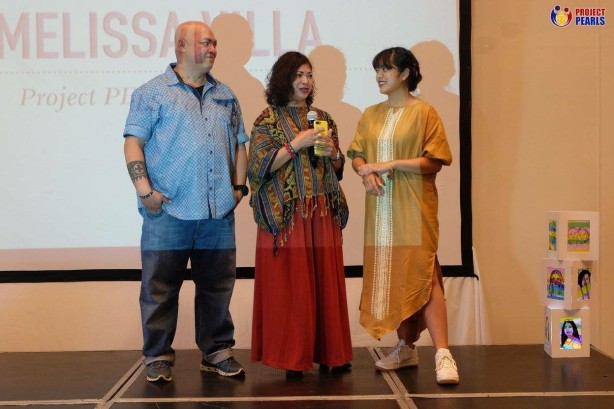 You guys are all amazing! Project Pearls would not be here today without your heartfelt initiatives and strong dedication. We all love you three!
A look back to our humble beginnings. Thank you Jay-r Panagsagan for compiling some of our photos during our outreaches. We were able to see the transformations of some of the kids that Project Pearls helped.
Here's the link of the video that was presented.
Beautiful transformations, Changed lives and Grateful Hearts. For the past seven years, Project Pearls has done its best to serve and help the poorest of the poor families. Some of them attended this day's special event.
Here are the people who shared their life-changing experiences through Project Pearl.
Cheers to these three girls who made it from Ulingan in Tondo, Manila to New York, USA!
Earlier this year, Lilibeth, Princess and Catherine represented the Philippines for the HerStory global summit. This has been possible through the help of our partnership with Litworld and Global Girls (GLOW). These young ladies used to live in extreme poverty. They lived in the slums of Tondo but then together with their families, they were reallocated to Bulacan – a better and safer community.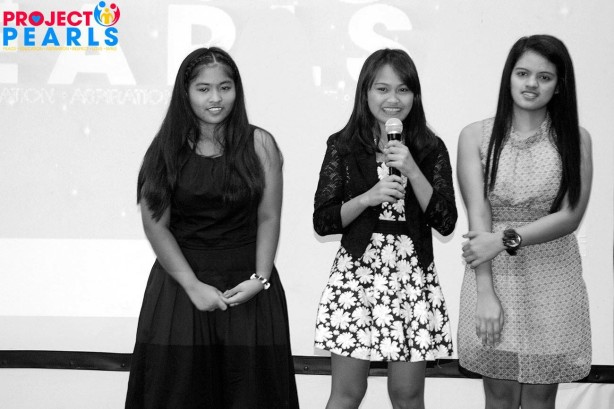 They also now belong to our list of scholars and are leading the Litclub activities in Batia, Bulacan.
They expressed how grateful they are for all the better things happened since the first day that Project Pearls stepped in to their lives.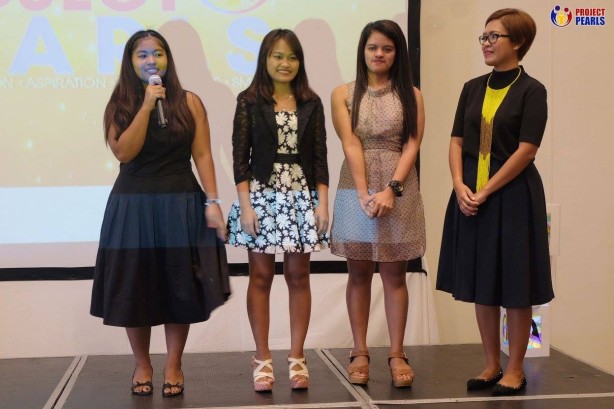 And we strongly believe that the best things are yet to come for these ladies! Way to go, girls!
We also had guests all the way from North and South!
We had an adopted community in Botolan, Zambales which is the LAKAS Tribe. They also expressed their deep gratitude to Project Pearls for all the blessing they've got through this organization. Just recently, we had the medical mission in Zambales. From time to time, we also make sure that their kids receive goods like books, school supplies, toys and others.
LitClub activities are also being held in Zambales.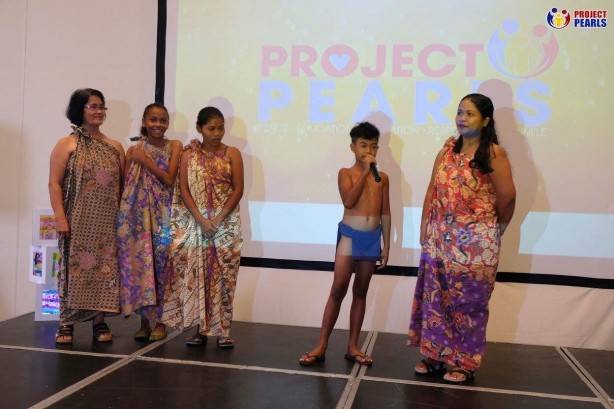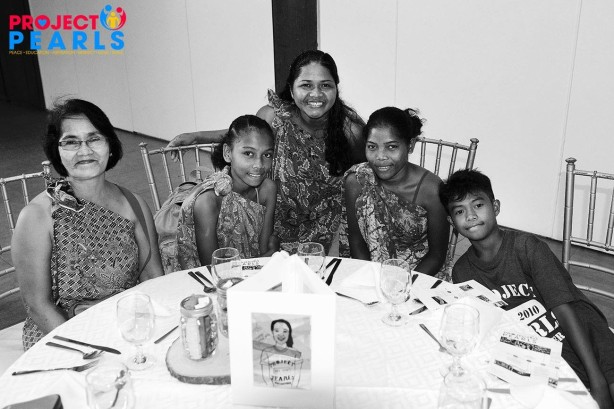 From the southern part of the country, the Cardente family joined us.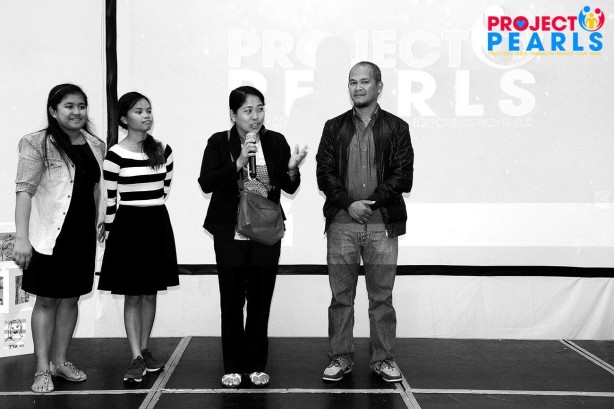 They lead our Litclub activities in Zamboanga. These two young ladies are two of our scholars. As their means of giving back, they facilitate the weekly Litclub and provide learning assistance for the kids in Zamboanga.
From Batia, Bulacan, one of our nanay volunteers thanked our founder and the entire Project Pearls team. Our organization changed her life as it enabled her to bring all of her children to school. As a way of giving back, she's now our volunteer in the community.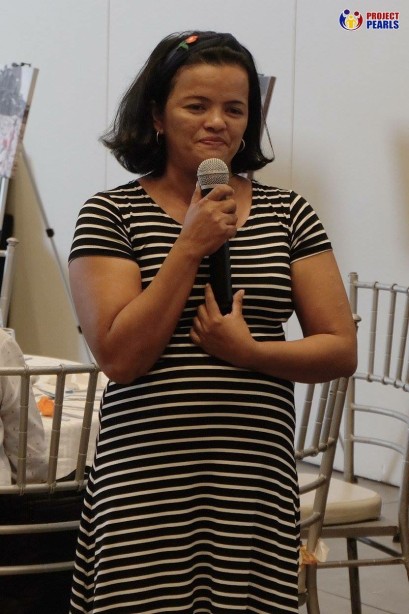 And from Tondo, Manila, our nanay volunteers gave their thanks as well.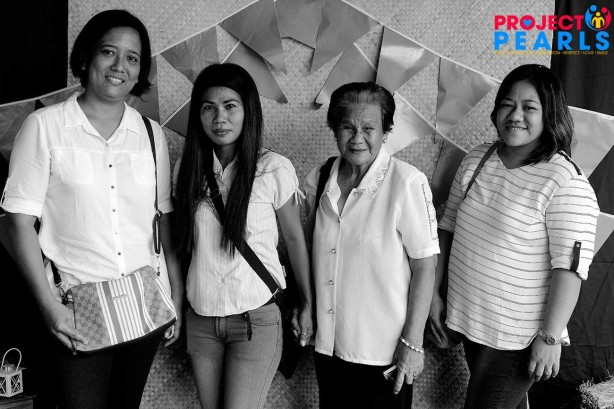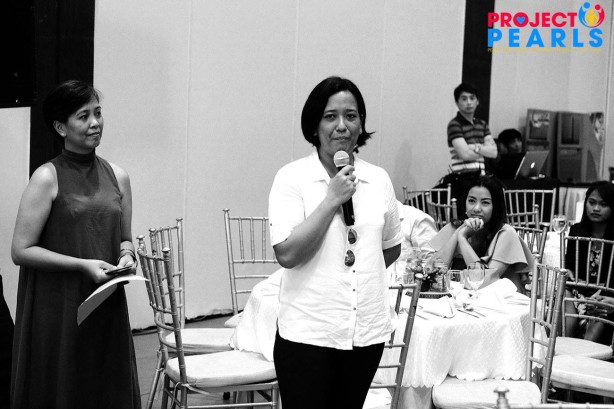 Our program was incredibly full of inspiration.
Amidst all the hardships throughout our country, there's still hope for a better tomorrow.
Teamwork. Unity. Strength. These are just few of the factors why our organization is continuously striving for the better for people in need.
The Silent Auction. As part of our fundraising, we held a silent auction. Paintings and photographs donated by kind hearts were exhibited. Thank you so much to all our donors!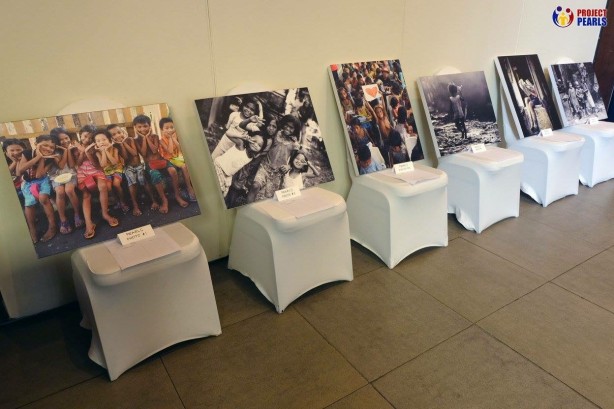 And of course thank you so much to all who auctioned.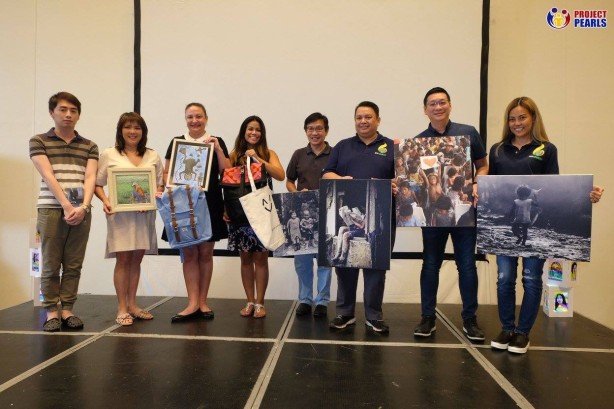 We thank everyone who attended this meaningful occasion for all of us. This was an event filled with lots of tears of joy, laughter and inspiration.
And we thank the following who made this event extra special:
Blue Leaf Filipinas for the beautiful venue,
Bacolod Chicken Inasal for the delicious food and Cupcakes by Mutya's Kitchen.
Party Boosters for the photo wall
Martin Sy for event coordination.
For the auction items:
Photos by Sidney Snoeck, Rita Dela Cruz and Pedro Penduko
Original Paintings of Dadai by Atty. Marie Antoniette Diaz
Go Pro Cameras by Anne Gonzales
Original painting by Dr. Mutya Bernardo Backpack from Bag of Dreams Herschel Backpack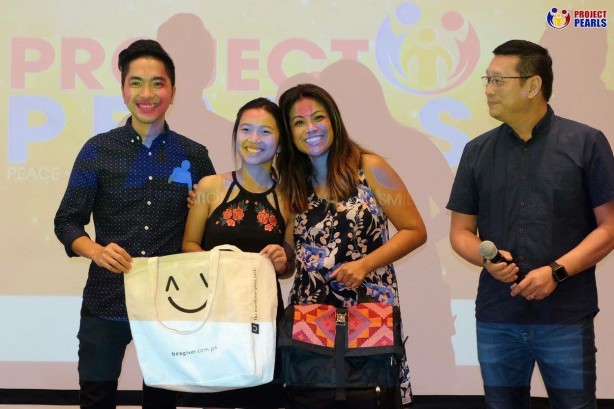 Starbucks tumbler from anonymous
For the raffle items:
Yabu, Marie Young, Ginny Matabang, Criselle Toral, Bob & Marian Reyes, Piandre, Anonymous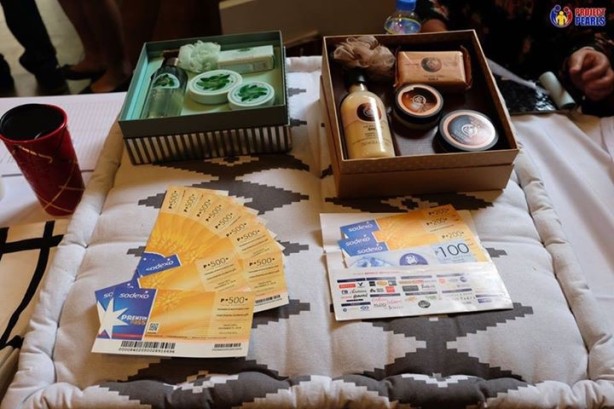 Special thanks to Peachy Abellon for all the event planning behind the scenes.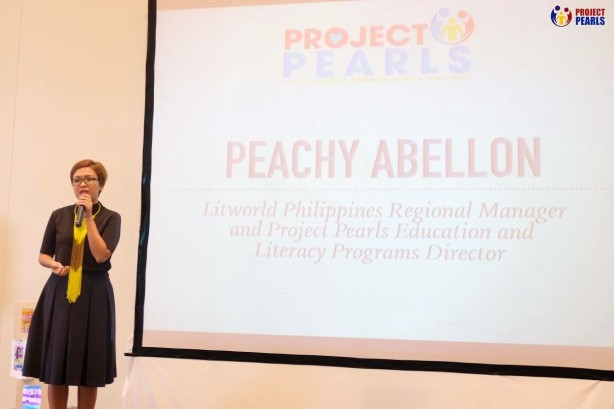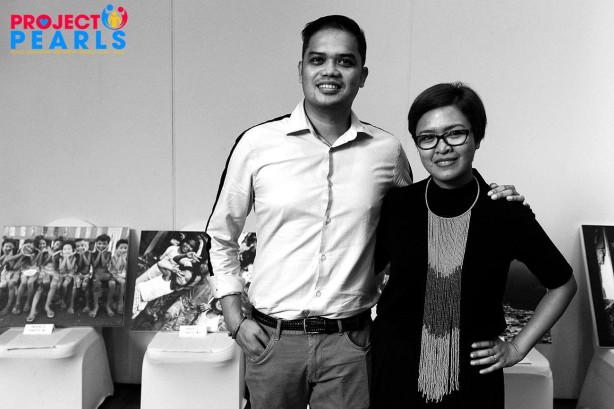 Cassie Eng for the tear-jerking and inspiring speech. Thank you so much Cassie for letting us feel that humanity knows no limits. At such a young age, you serve as an inspiration to everyone! Poverty is such a reality that most Filipinos are going through. Thank to people like you who showed so much empathy and care to those in need specially to the kids of Helping Land you love so dearly.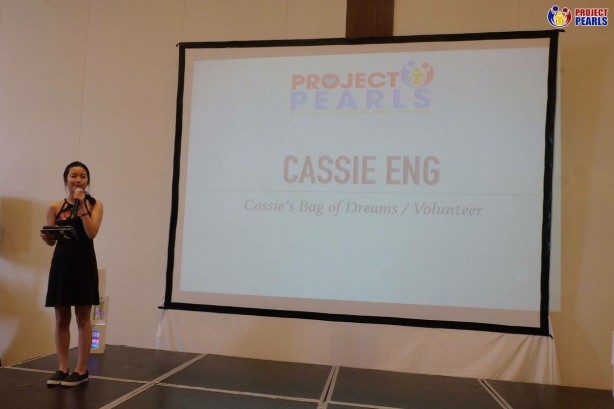 Francesca Mateo and Empire in the Air for bringing Mel, KJ Estudillo and Jolo of The Company to Philippines!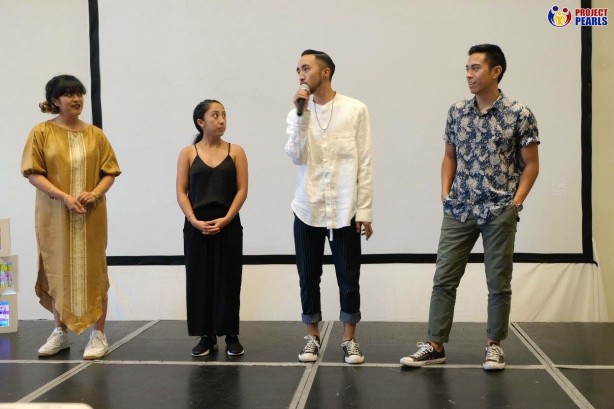 To all our guests, friends, partners and supporters, THANK YOU for all the continued support!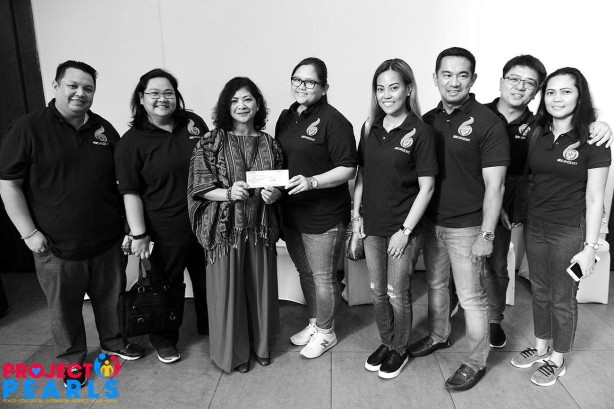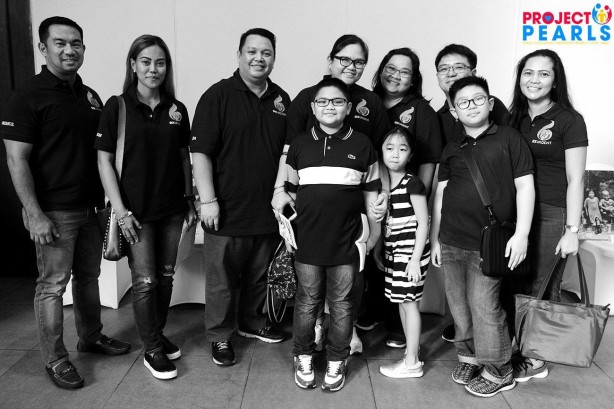 And to all our staff and volunteers, thank you for all your valuable contributions. Keep inspiring and motivating us all!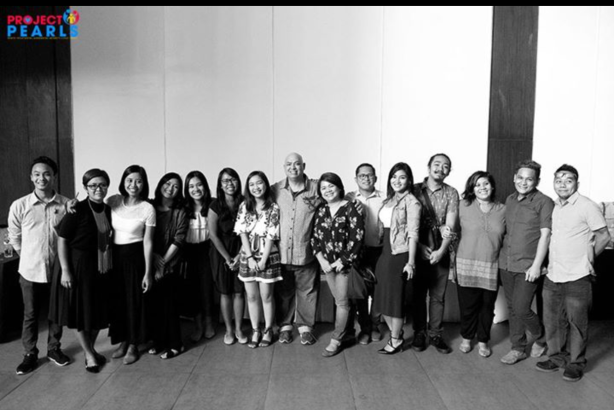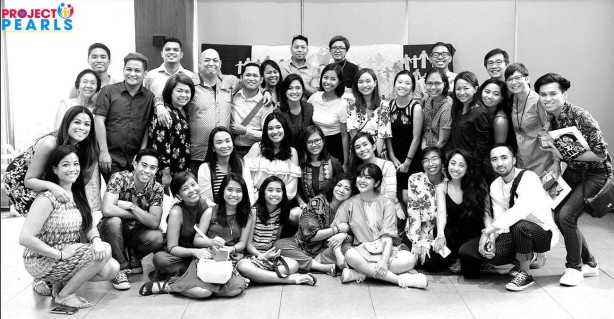 A huge THANK YOU to our resident volunteer photographers, Sidney Snoeck and Rita Dela Cruz for all the great photos.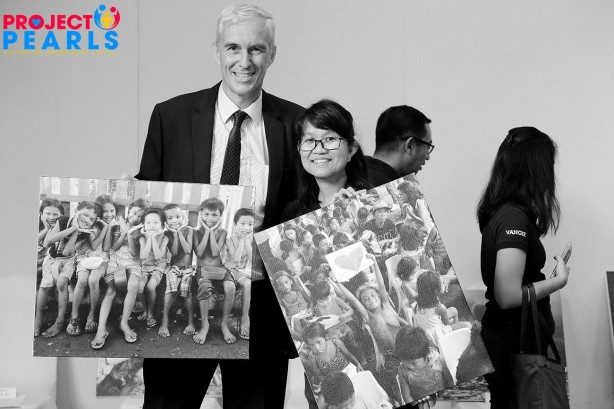 More photos are on our Facebook page: www.facebook.com/projectpearls1
Lastly but definitely not the least, we deeply thank the woman who is behind and also in front of all of these.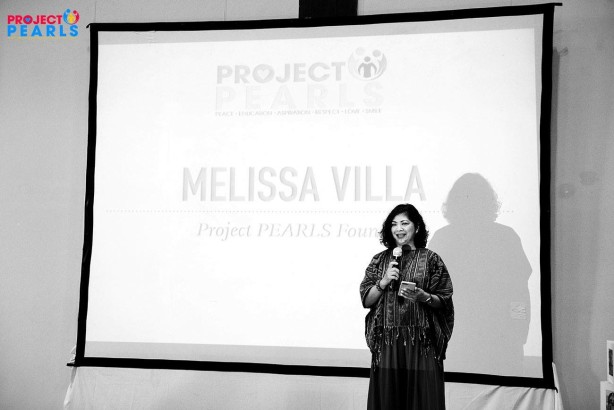 You will always serve as the statue of faith, hope and love to everyone. Thank you for bringing us all together and for letting us to be one with the Project Pearls' mission:
"Helping the poorest of the poor families in the Philippines have a better life."
Thank you, Mommy Melissa Villa! Keep on rocking the world for the better good!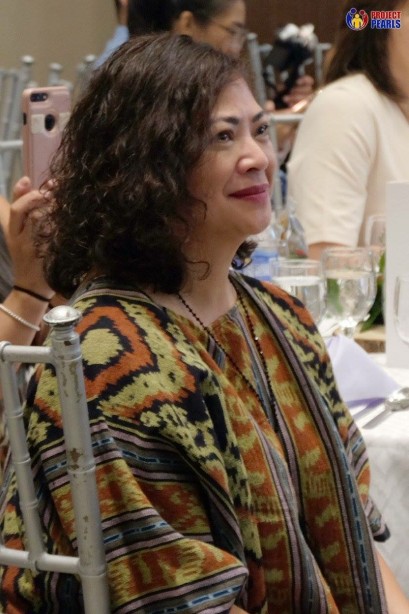 AND HAPPY 7th ANNIVERSARY PROJECT PEARLS! More anniversaries to come for it's still a long way to go!
#projectpearls7