Every year, Empire In The Air  hosts a kickball tournament to fundraise for nine Project Pearls scholars to continuously go to school. This year was their 5th and again it was a success that they will be able to support our nine scholars!
Thank you so much Empire in the Air for spearheading this annual activity and for helping us fulfill our mission!
Here's the full article written by none other than Francesca, our Project Pearls co-founder at the same time Empire in the Air founder aka [email protected]
—————————————————————————————————————————————
5th Annual Kickball Tournament
End of summer for us at Empire in the Air means its time for kickball!
Every year, we host a kickball tournament to fundraise for 9 Project PEARLS children to go to school. (Learn about one of them here!) Yesterday marked our 5th kickball tournament and it was another huge success because of our enthusiastic players and referees. Because of you, we can continue granting 9 children the gift of an education.
Meet this year's teams:
And our referees David, Andrew, PJ, [email protected], Nea, Megan, and Andy

We began the kickball with stretches led by our referees to make sure every kickball player is ready to go.
The competition was fierce
But also fun
And sometimes… out of the ordinary
All in all, everyone had a great time and we can't wait until next year!
Congratulations to our first place winners, Pitch Don't Kill My Vibe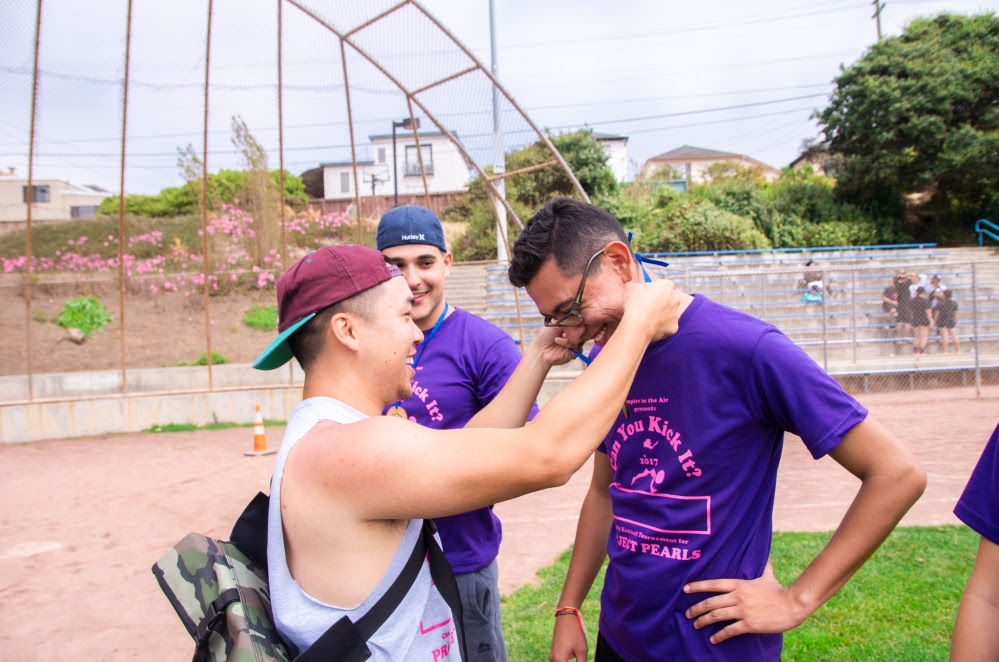 And to our MVP this year, Rita from Push Up Bra!
Shout-outs to our sponsors:
Andrea Foods
Noah's Bagels
Dang Foods
Cokeva
And last but not least, thank you to Vanessa of Aumakua Treasures for making our medals
Can you kick it for Project PEARLS?