Project Pearls Brain Booster
January 14, 2017
Batia, Bocaue, Bulacan, Philippines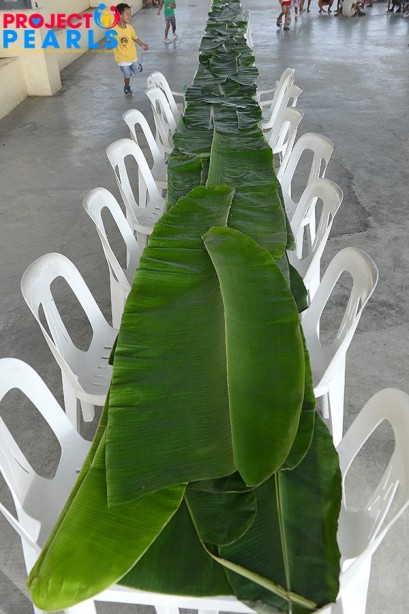 Our Project Pearls founder, Miss Melissa Villa would never run out of crazy yet super fun ideas.
For this day's outreach at Batia, Bulacan – the kids had their first-time experience of Boodle fight eating style during the feeding activity! And we may say that they had so much fun.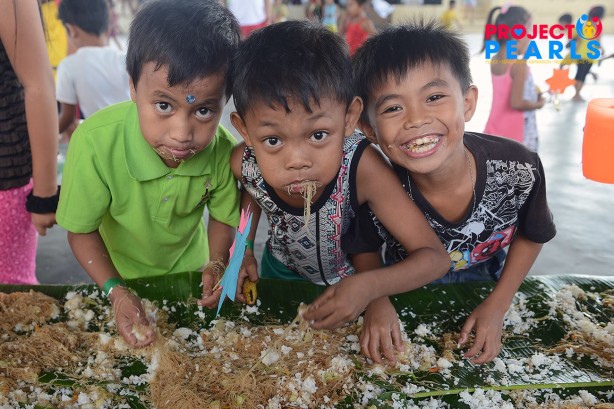 Boodle fight is a military style of eating and considered as a symbol of brotherhood and equality among Filipino military by sharing the same food without regard to rank. The food is served and spread on top of banana leaves and is eaten with bare hands.
The day started with our Brain Booster activity that was led by Ate Christine, our Brain Booster coordinator. What they did was a wishing star wand.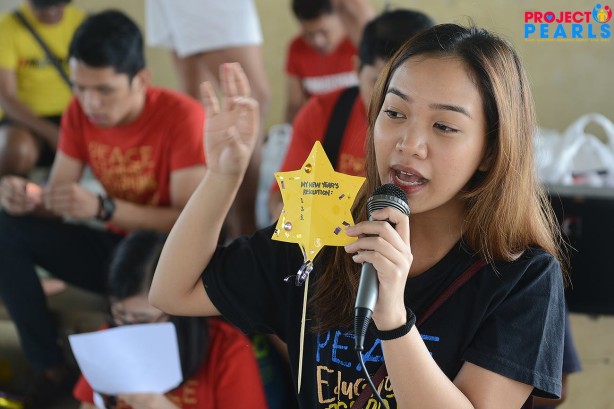 Inside the cut-out star, the kids wrote their New Year's resolution and designed is a star wand. Kids' creativity were boosted once again.
And we do hope that all their wishes inside the star that they wanted to happen in their lives this year will all come true.
May all the wishing stars be with our little hopeful ones!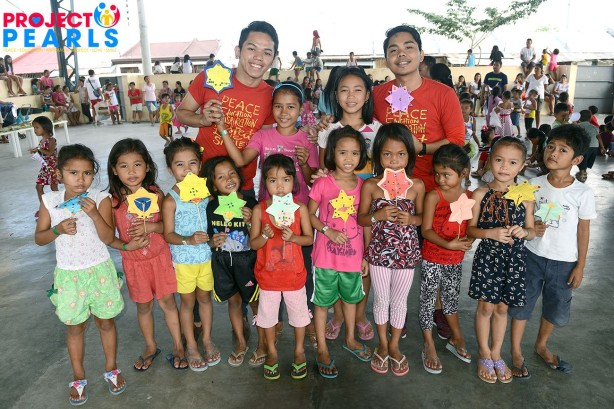 Kids who are in the younger age had a coloring activity of New Year's hats and volunteers assisted them.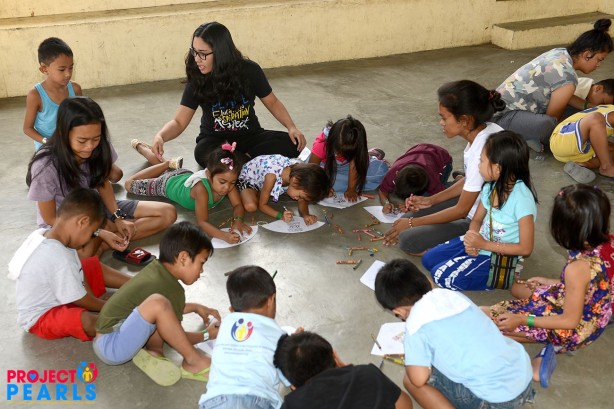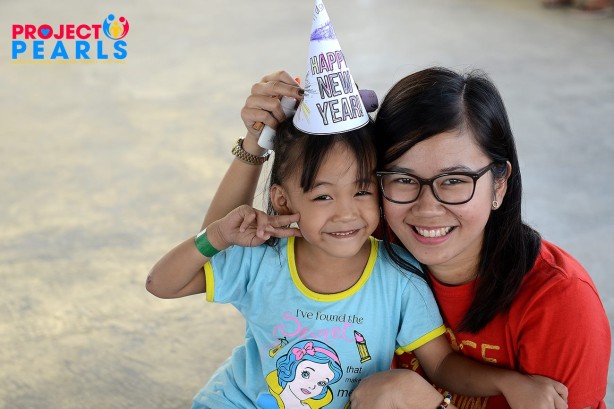 After these activities, the kids were all ready to eat the boodle fight way!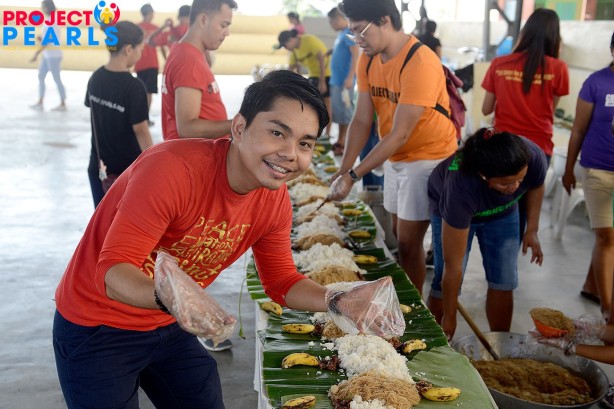 Food were prepared on a long table and the kids went around the table to eat.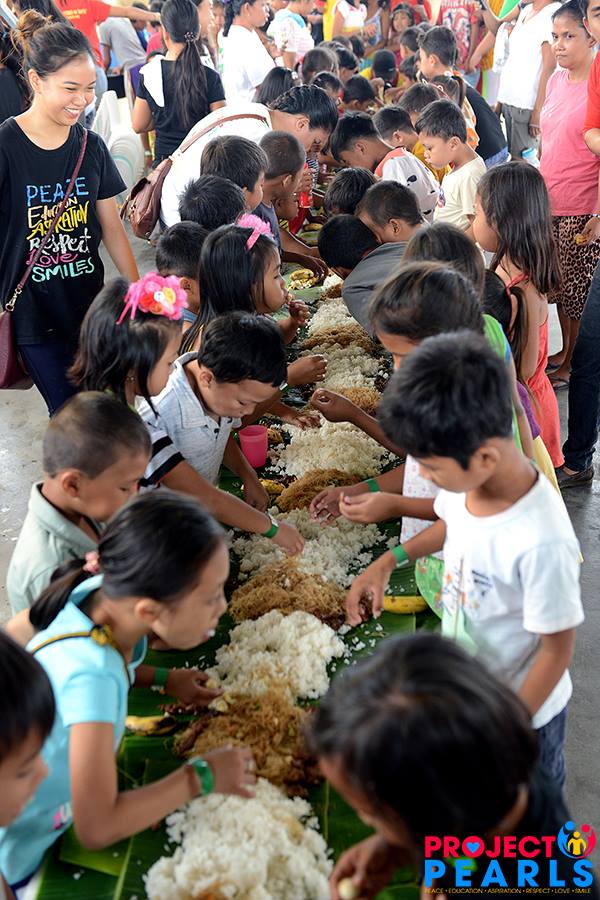 Thank you, Tradewings Travel and Tours for sponsoring today's outreach.
Today may be a little different of how our kids eat their food but in the end, they all enjoyed it and it was a new experience for them.
Before the child went home, toys and clothes were given to them as take away gifts. Thank you, Mister Adrian Soco for all the donations! May God will bless you more because of your undying kindness.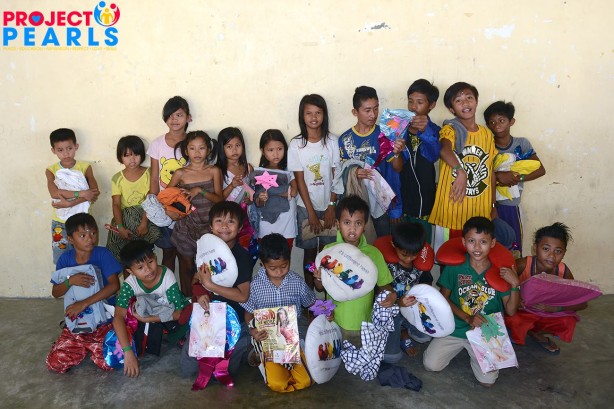 Thank you also for the hard work today, volunteers!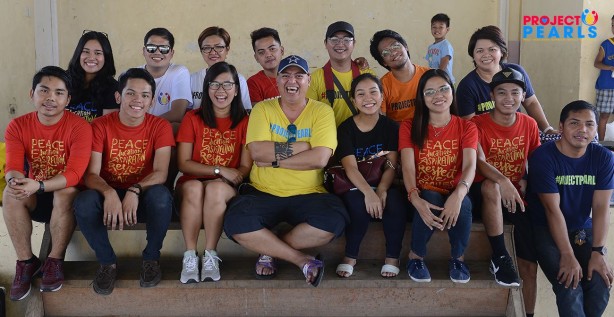 And lastly but not the least, to our Founder, Miss Melissa Villa, thank you so much for this crazy yet once in a while wonderful experience for our PEARLS kids.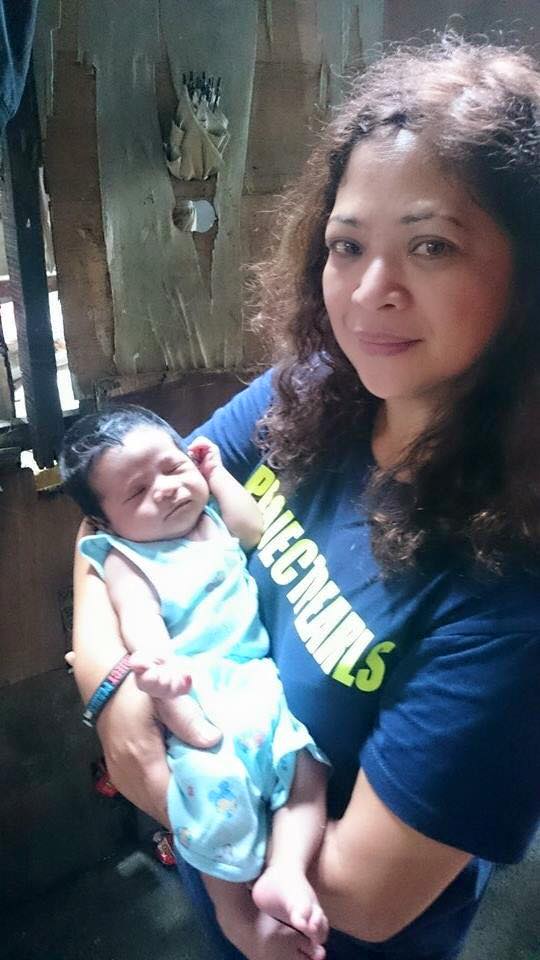 #projectpearls
#brainbooster