Project Pearls Brain Booster
January 7, 2017
Saturday
Helping Land, Tondo, Manila, Philippines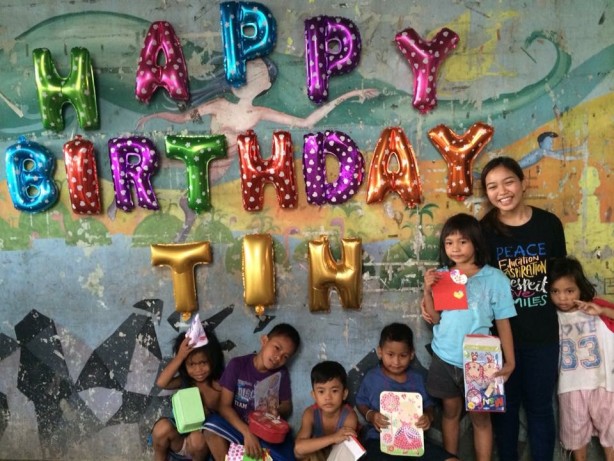 It is always fulfilling to see the kids learn and finish their activities every Saturday. I'm grateful as well that my mom and I got to share our blessings even for a day and I hope many more people do the same as well, because there is still a lot of work to do."
–Christine Sim, Project Pearls Brain Booster Coordinator
It's our first Brain Booster for this year! And we are so happy to celebrate this very special day with our Brain Booster coordinator, Ate Christine Sim! It's her birthday and she chose to spend her day with our PEARLS kids.
Ate Christine has been part of Project Pearls for almost two years already and she never stops showering the kids of love, knowledge, and fun engagement in Arts and Crafts.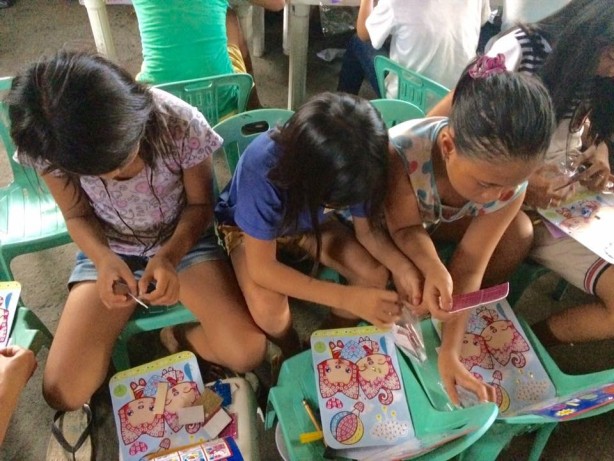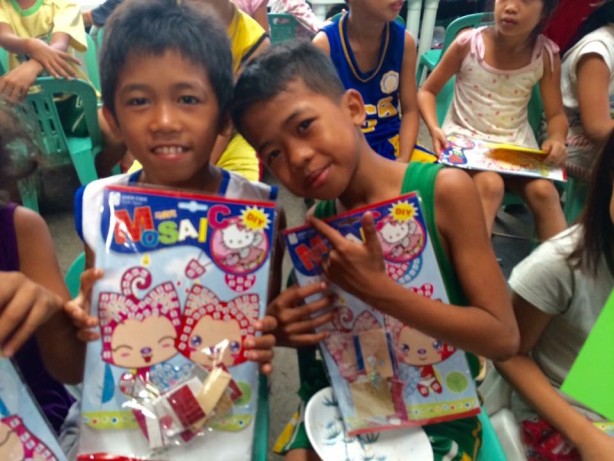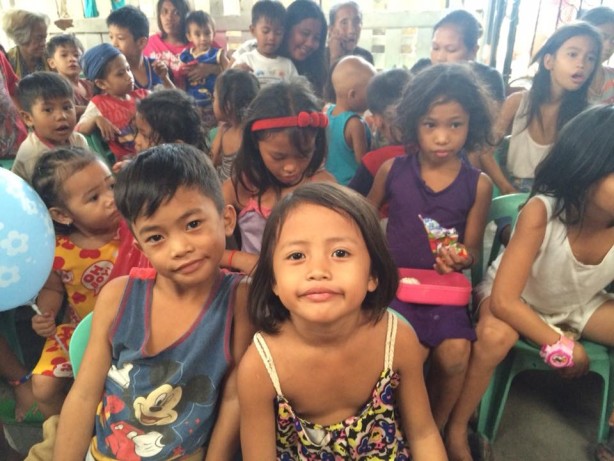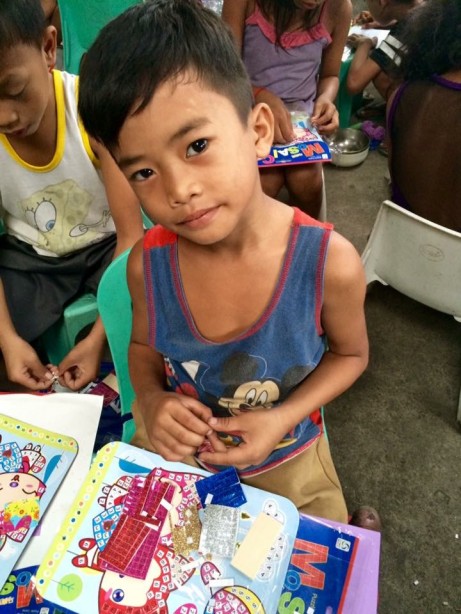 Before the feeding activity started, some of the children has a special dance number dedicated for her. And we can proudly say that we have a bunch of talented kids at Helping Land! Keep it up for we couldn't be any prouder, little ones!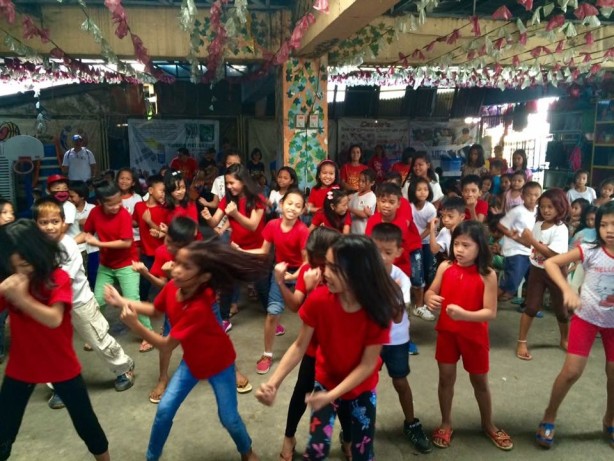 Ate Christine then came in front to give a special message for the children she loves and spends her Saturday morning with. Her birthday wish was simple. And that for the kids to finish their studies and be less naughty. She also thanked everyone who has been part of her volunteering life.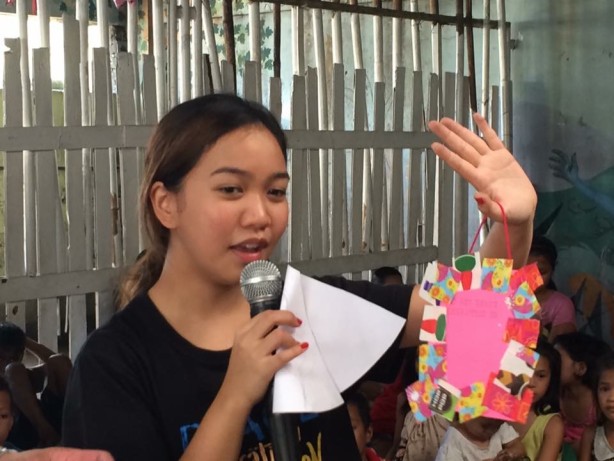 Deep in her heart, she wishes the kids to have a better life someday.
In this write up she did, we can feel her sincerity and overflowing love.
"I first saw Project Pearls' website when I was in college. I was also part of an organization that catered to unprivileged kids back then, and we were finding partner organizations. Unfortunately, I wasn't able to contact them. Sometime after college, I stumbled across Project Pearls' page and saw that they were looking for a brain booster program coordinator, someone who wanted to teach art to kids every Saturday. I loved art and kids so I quickly applied, and very thankfully, I got accepted. Thus, the start of my Project Pearls' journey.
When I first stepped in Helping Land, I was very overwhelmed with what I saw- extreme poverty. It was one thing to see people dig for food from the trashes when you're watching TV, but it was another thing when you actually see it firsthand. Despite their situation, the people at Helping Land still smiled, and it was then and there that I realized that happiness is in not based on the circumstance that you are in. I was so happy that my mom and I got to sponsor one feeding session for the kids. Even though I wasn't able to attend the same session that we sponsored, I was there last Saturday, January 7, a day after, which was my real birthday. The Saturday feeding program and brain booster session started with feeding the kids. There was a dance number presented by the kids after. The activities for the day followed, which were coloring for the little kids and making of new year's resolution-themed crafts and mosaic art for the older ones. I asked the kids to write what they wanted to change about themselves this year. I saw one kid that wrote down, "Hindi na ako magiging pasaway". It is always fulfilling to see the kids learn and finish their activities every Saturday. I'm grateful as well that my mom and I got to share our blessings even for a day and I hope many more people do the same as well, because there is still a lot of work to do."
-Christine Sim, Project Pearls' Brain Booster Coordinator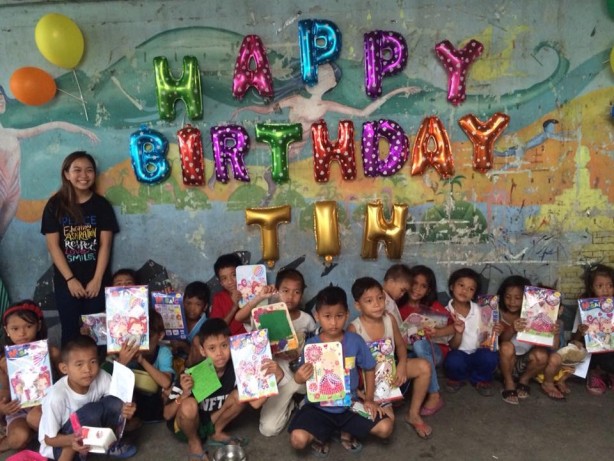 Happy, happy birthday, Ate Christine! And thank you so much for all the love, care, time and effort you shared with the kids! We hope and we pray that abundance of greater love will fill your life. Thank you for sponsoring yesterday's daily soup kitchen feeding!
We would also like to acknowledge this day's volunteers and sponsors as well.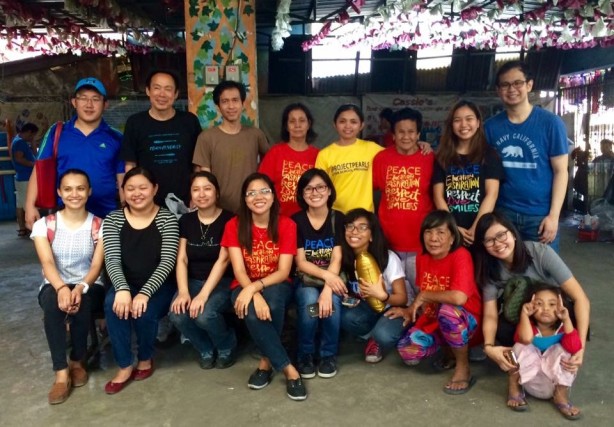 Thank you, Mr. Brian Lim and family for sponsoring today's feeding!
#projectpearls
#brainbooster
#happybirthdaytin