November 30, 2016
November 30 is declared as a special non-working holiday to commemorate one of our national heroes, Andres Bonifacio. While most people used this as a mid-week break, parents and students from La Salle Greenhills (LSGH) Grade 5 dedicated it for something different and meaningful. They visited Helping Land, Tondo to have an early Christmas celebration with the PEARLS kids!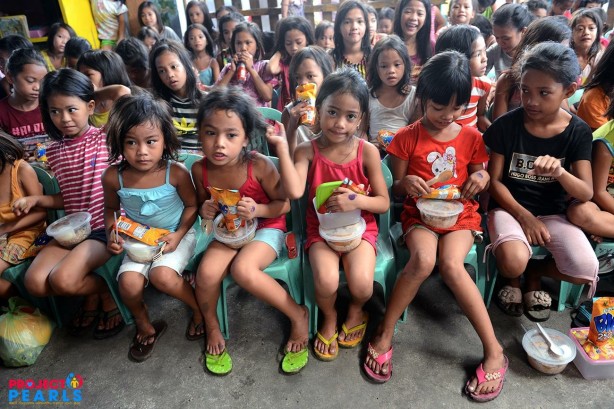 Kids enjoyed the special breakfast sponsored by Bacolod Chicken Inasal. The hearty and delicious meal was more than enough to fuel them for a morning filled with games, singing and dancing.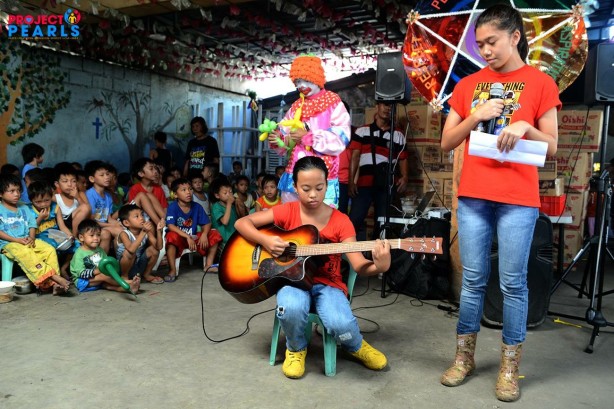 After the breakfast, the LSGH Grade 5 students entertained the kids with a special song and dance number. Aside from showcasing their talent, they also invited clowns to perform magic tricks and balloon twisting. The kids definitely loved the show!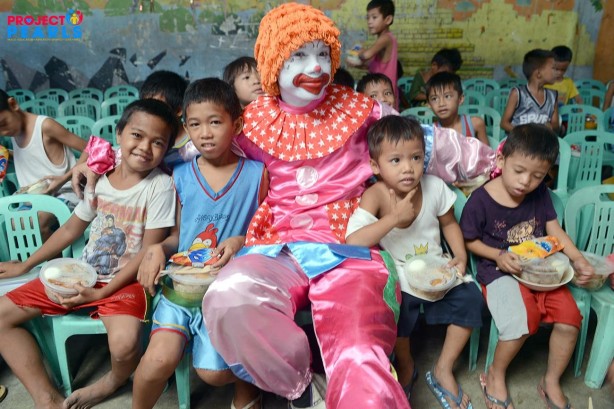 After the fun program, each kid was given a gift bag full of toys, snacks, and treats! Everyone went home with full tummies and happy hearts. Early merry Christmas indeed!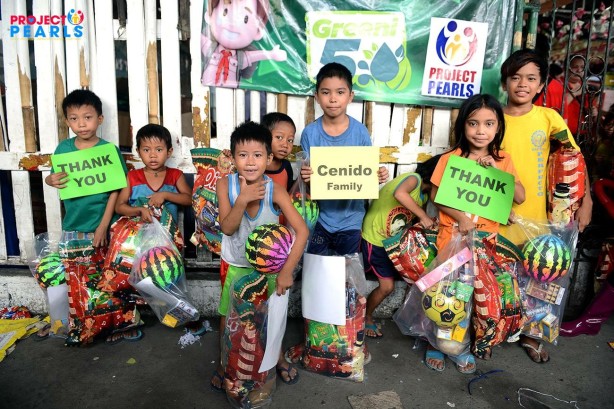 In addition to hosting the day's program and sharing happiness to hundreds of children, LSGH Grade 5 parents also turned over their check donation for the "Adopt a Family" campaign. Because of their support, their eight scholars will definitely have a more special family dinner as they celebrate Christmas day.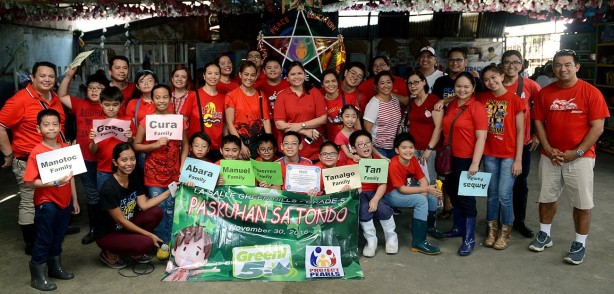 Thank you very much to the parents and students of La Salle Greenhills Grade 5 for bringing the true spirit of Christmas to the children of Helping Land! Special thanks to the following families for making this possible: Cura Family, Tanalgo Family, Tan Family, Manotok Family, Ambas Family, Gazo Family, Andamon Family, Alvarez Family, De Los Reyes Family, Abara Family, Legaspi Family, Ventanilla Family, Francisco Family, Figuerres Family, Manuel Family, Ruiz Emmanuel Melendres, Maralit Family, Manuel Uy, Formoso Family, Maloles Family, Cenido Family, Chua Family, Yalung Family, Beltran Family, Villoso Family, Monastrial Family, Labilles Family, Pamugas Family, Maliksi Family, Diores Family, and Muyuela Family.
Thank you very much and advance merry Christmas!