Project Pearls Brain Booster
Dec. 17, 2016
Saturday
Helping Land, Tondo, Manila, Philippines
"All I know is the money I raised will be used wisely and go a long way in improving the lives of the children and families Project PEARLS is able to help. If you have an idea to raise funds for this amazing charity or are able to volunteer at any of their programs, then please make the effort, and become part of the Project PEARLS family."
~Daren Stone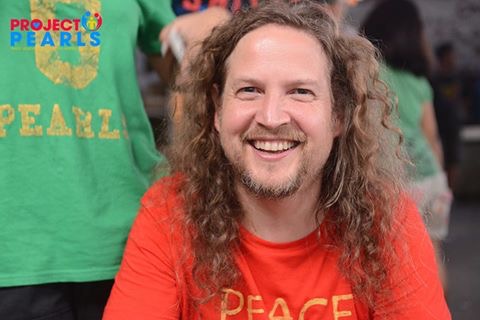 Aside from the usual feeding and Brain Booster activity, our Saturday morning for this day became extra special because of our special visitor. He is Daren Stone. He came all the way from the United Kingdom to see and visit the kids of Helping Land, Tondo.
Last August 2016, he started a fund-raising program wherein people can donate and all the funds that will be collected will go for our PEARLS kids. In exchange of this, he will cut his hair that has never been touched long by scissors for 27 years. He was a bit nervous but he kept on smiling while his head was being shaved. The kids were all looking at him while this was being done and the children were all aware that this was being done for them.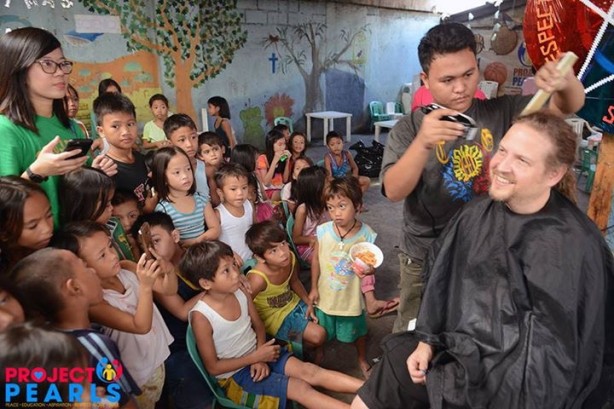 Daren Stone shared his life-changing experience to us, "In early 2016 while in the Philippines, I became aware of the poverty and lack of education of some of the children in the Philippines endures. I decided that I needed to raise money to help Project PEARLS in their programs to elevate some of these issues. At the time I thought shaving my hair would be a good idea to raise some money…… It was….. But then I actually had to have my head shaved.
Having spent a couple of weeks in Manila, hair removal day had finally come. All the volunteers were so supportive. I needed their good will after having long hair for over 27 years. Project PEARLS provides a feel good environment for all the children that attend their daily breakfast feeding program, they get to eat then participate in different activities.
At the Saturday brain booster session, the kids really enjoy the singing, dancing, games and other tasks all provided by the volunteers. On my particular Saturday visit, they also watched my head being shaved, I could see many of their expressions as it was happening, some bemused, some worried, some laughing…… I had no idea what to expect…… Apparently the outcome wasn't too bad. All I know is the money I raised will be used wisely and go an awful long way in improving the lives of the children and families Project PEARLS is able to help. If you have an idea to raise funds for this amazing charity or are able to volunteer at any of their programs, then please make the effort, and become part of the Project PEARLS family."
Thank you so much Daren! We hope that together, we can touch and changes more lives for the better!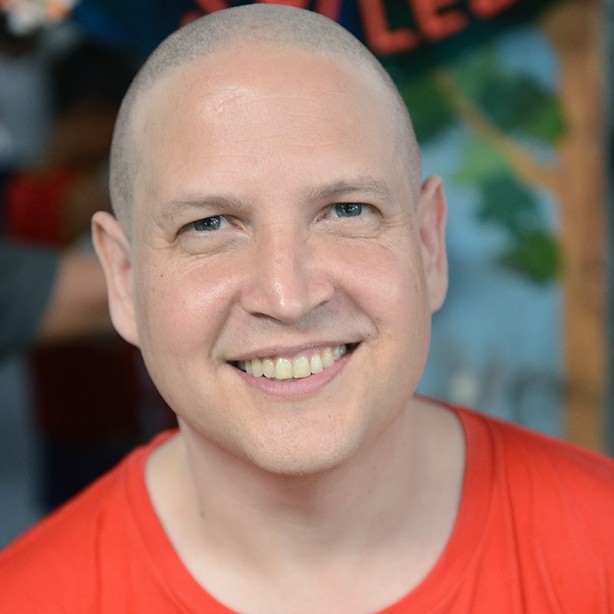 After the hair-cutting event, we are not yet done for this day! For our Brain Booster activity, the kids created colorful Christmas hats and volunteers including Daren assisted the children.
A few moments after, the whole courtyard became a "Hat-themed Party"!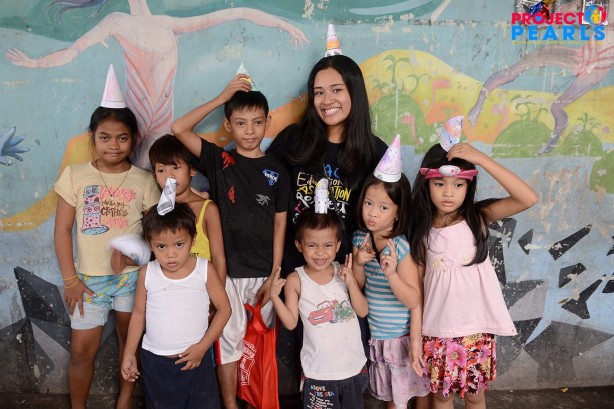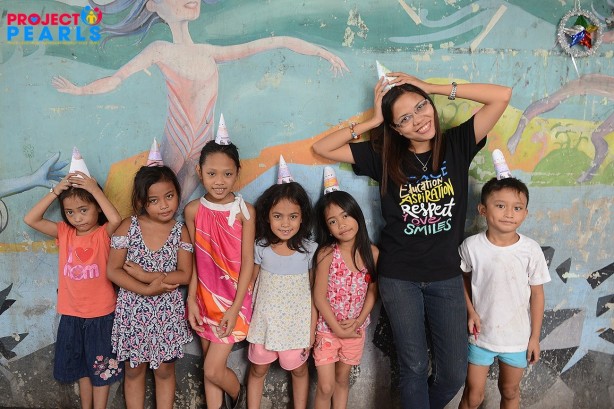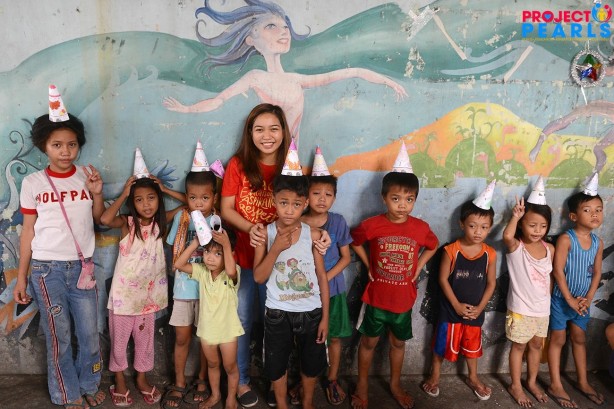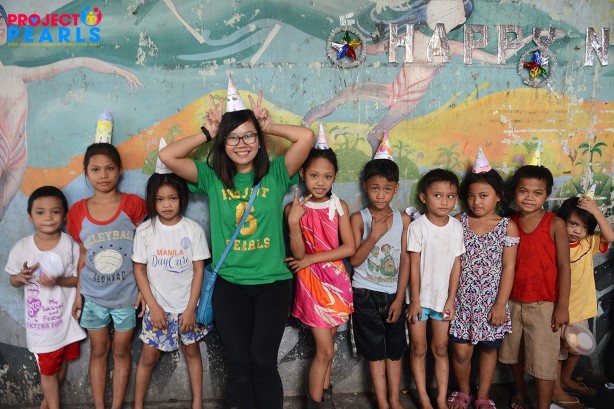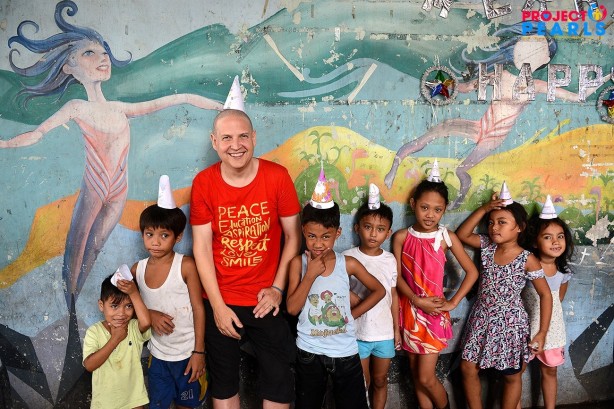 The kids went home with toys as take home gifts for them from Daren Stone again.
We thank all the volunteers who joined us for this day and a very special mention to Daren for having this kind of life-changing event, not only for himself but for the kids of Helping Land, Tondo, Manila, Philippines as well.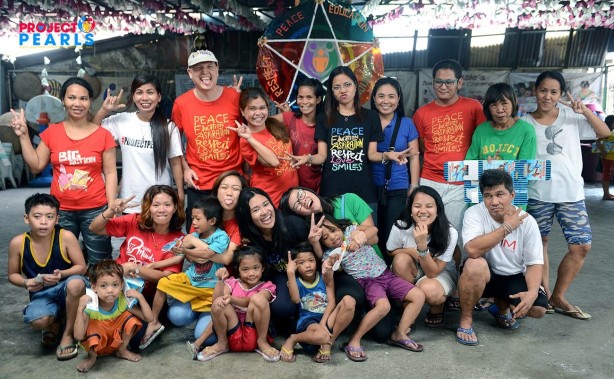 #projectpearls
#brainbooster