Project Pearls
Brain Booster
Nov. 13, 2016
Saturday
Helping Land, Tondo, Manila, Philippines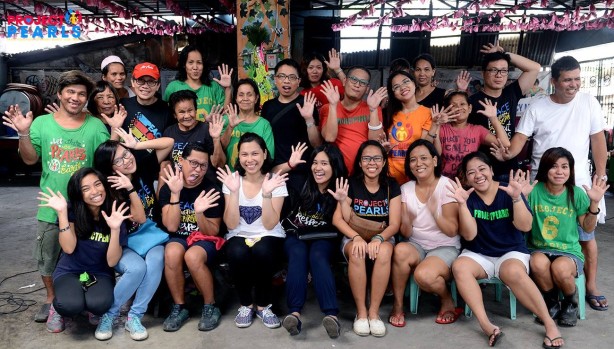 Like most NGOs, volunteers are the lifeblood of Project PEARLS. Without their dedication and unwavering support, we will not be able to continue with our mission. And we are so blessed to have community volunteers who wholeheartedly contribute their time, energy, and skills for the children of Project PEARLS.
This Holiday season, we have proven that our community volunteers are not only hardworking, they are gifted with artistic talent as well!
Through their own initiative, and with the leadership of our resident nurse, Manuel, they have come up with our 'official' Christmas Tree at Helping Land. And the Christmas tree was made out of recycled materials – creativity and resourcefulness in one! An old tire was used for the base, and a used emergency blanket was formed to a triangular tent to serve as the body.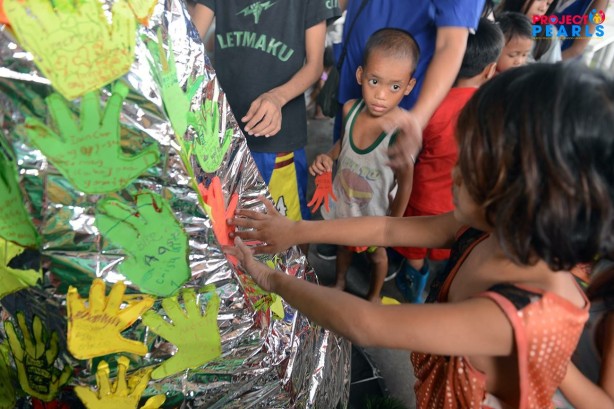 And as for the ornaments, we came up with the "Wish In A Hand" paper arts as our Brain Booster activity for this day!
Kids were instructed to trace or draw their hand on a colored paper, cut it out and write down their Christmas wishes.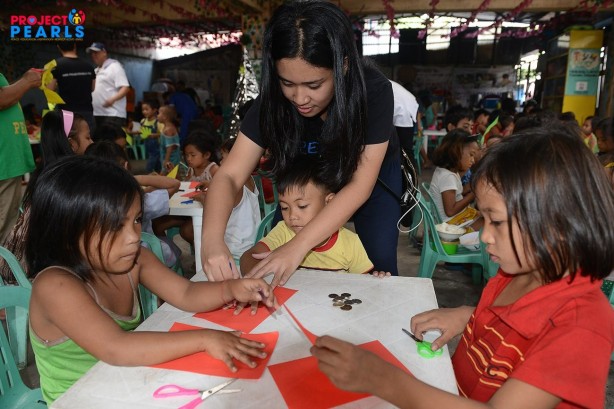 "What is your wish this Christmas?", a volunteer asked one of the kids.
Beaming with hope and humility, the kid answered, "Sana po makatapos ako ng pag-aaral. (I wish that I would be able to finish my studies.)"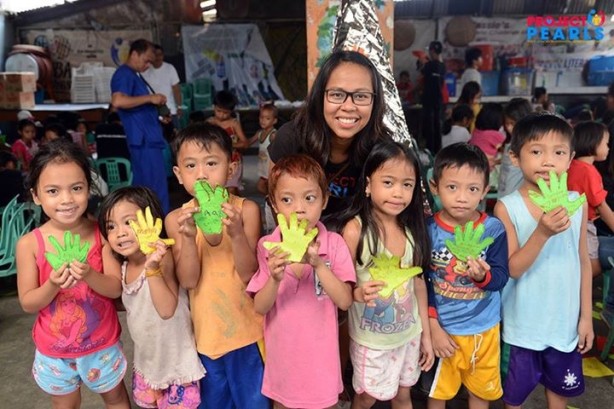 That is also our wish for you, dear children. Your wishes are our inspiration to go on. Project PEARLS was built with its mission to help the poorest of the poor children in the Philippines to have a better life. Above all, we strongly believe that the best way for these kids to step out of poverty is through education.
Our wish this Christmas is for more people to engage in humanitarian work and to share their blessings especially to those in need.
Thank you to our sponsor, Tradewings Travel and Tours. Thank you so much for your continuous support and being one with our mission. We will always be beyond grateful.
#projectpearls
#brainbooster