Project Pearls
Brain Booster
Nov. 19, 2016
Saturday
Helping Land, Tondo, Manila, Philippines
Last week, our PEARLS kids artistically created 'Hand Arts' that served as the primary decoration for our Christmas tree at the courtyard of Helping Land.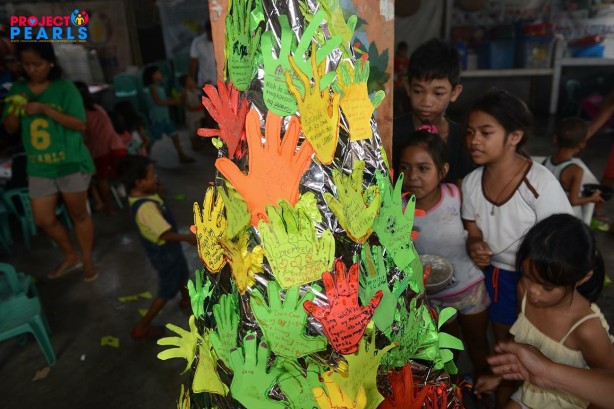 For this day's Brain Booster, they were given the task to make a nativity as an added ornament to our Christmas tree!
Using colored papers, Popsicle sticks, acetate and strings, the kids were able to create a little manger similar to where child Jesus was born. Mama Mary and Papa Joseph were also present on their tiny yet adorable nativities! Our volunteers were very patient and eager in assisting the kids as they make the manger.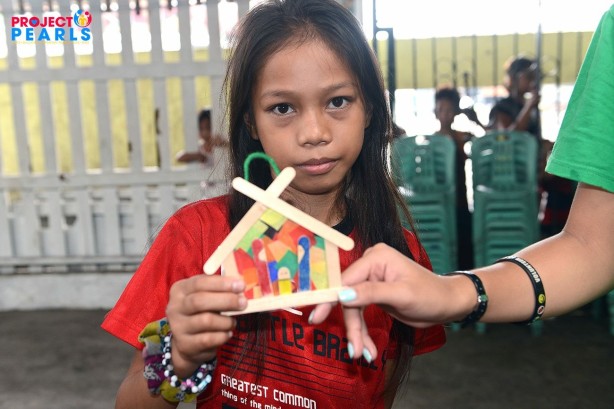 One of the sponsors was amazed with the creativity and enthusiasm of the kids. Though it was her first time to visit a community like Helping Land, she did not have a hard time interacting and bonding with the kids!
Miss Jaja Monsanto was very moved by the experience. "I had a lot of fun with the kids and the entire experience was humbling. Our group was so glad and blessed that our little contribution made a lot of kids happy."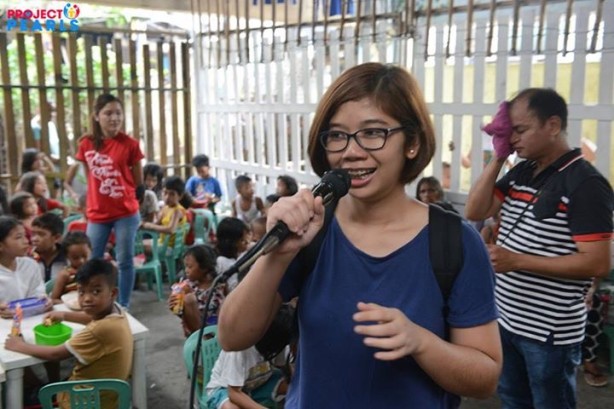 Thank you, JENESYS Hokkaido Batch 2010 for sponsoring today's feeding and for being with us as volunteers also! Their group was former exchange students in Japan back in their college days. To make their batch reunion more remarkable and meaningful, they decided to join an outreach program and they chose Project Pearls. What a great way to bond and give back at the same time!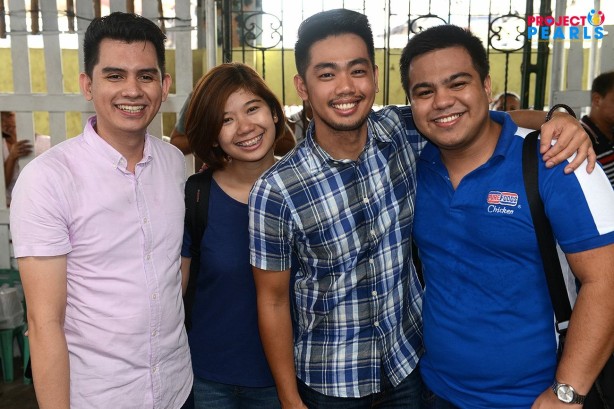 Thank you also to Hilary, one of our strongest PEARLS advocates. She encouraged her workmate, Miss Jaja to choose the kids of Project Pearls as beneficiaries.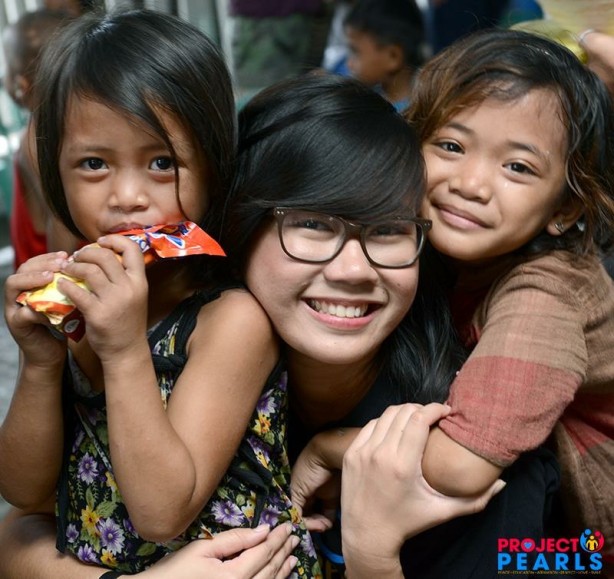 For this day also, one of our hardworking volunteers celebrated her special day at Helping Land. She's also our LitClub mentor. Happy, happy birthday lady in color red, Princess Dimaranan! God bless you and may you inspire more youth!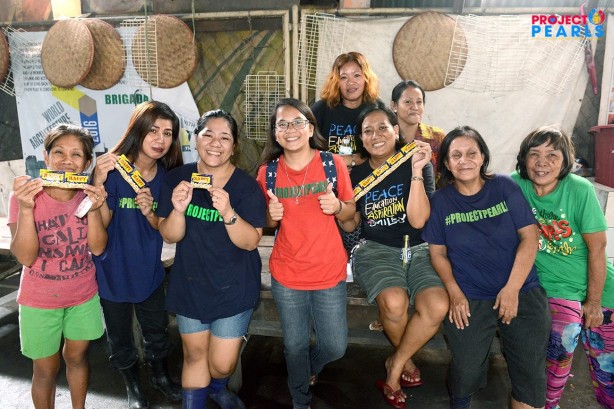 Once again, thank you so much to all our volunteers who shared some love and their precious time to be with these children.
Christmas is really fast approaching and through giving we can feel the real essence of this season.
Just like the Holy Family of Bethlehem, we at Project Pearls want the whole nation to have peace, be united and have a humble yet better life.
Join us now! Volunteer. Advocate. Share.