Project Pearls After School Program
Helping Land, Tondo, Manila
Sept. 28, 2016
Sunday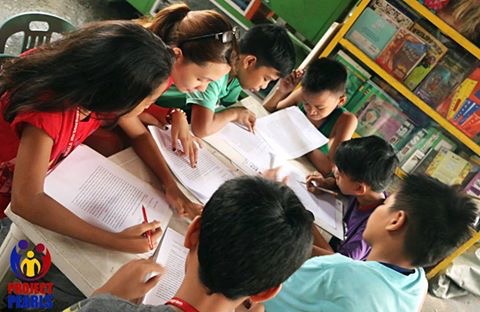 Learning and Creativity in One.
Aside from being excellent in academics, we also want our PEARLS kids to be more creative. We want them to use their wide, wild, colorful and wonderful imagination while engaging with their academic subjects.
So here comes our topic for the day, "My Thoughts in A Box".
A brief orientation was held first for the volunteers. Here, it was explained what Project Pearls is all about: its mission, vision and the different kinds of programs provided for the poorest of the poor families in the Philippines.
After School Program is one of those.
And the mission of this program is to teach minds, touch hearts and transform lives. So aside from feeding the children, this also provides free teaching or tutorial of academic subjects like English, Math, Science and others.
After the orientation, volunteers then prepared the food, and the tables and chairs that will be used.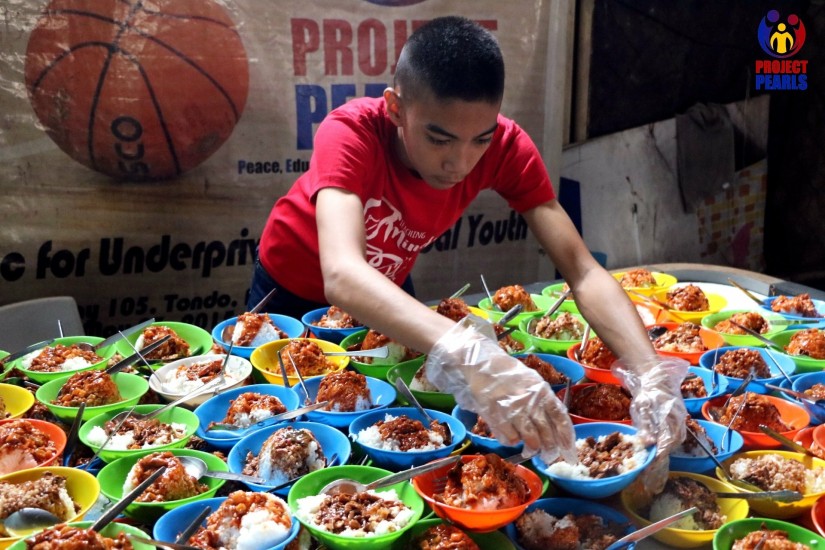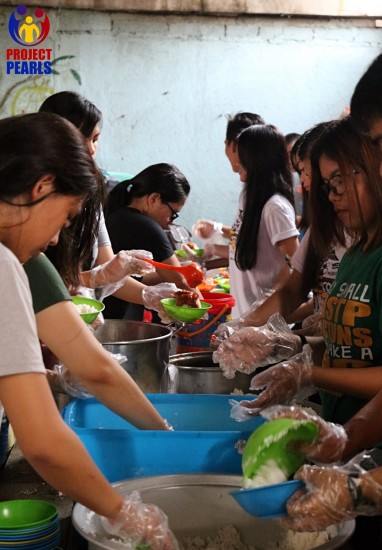 And when this was done, kids finally entered the courtyard.
The day started with a short prayer led by Joshua, one of our PEARLS Scholars.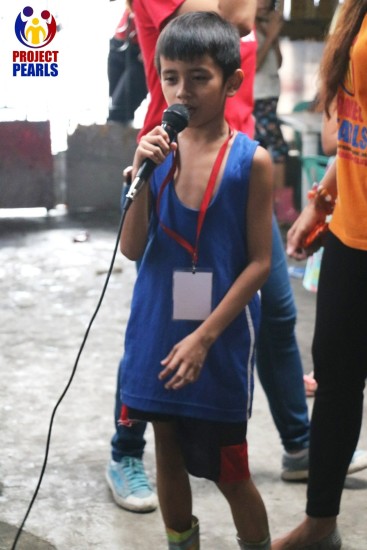 And to warm up the day, we had the sing and dance activity led by our lively volunteer-teachers.
Small prizes were given to kids who danced lively, gracefully and hyper-actively with us. Thanks Teacher Aya for the 'positive bribe' so that kids will cooperate with us!
Before teaching their minds, we have to fill their tummies first. Volunteers then assisted the kids during the feeding.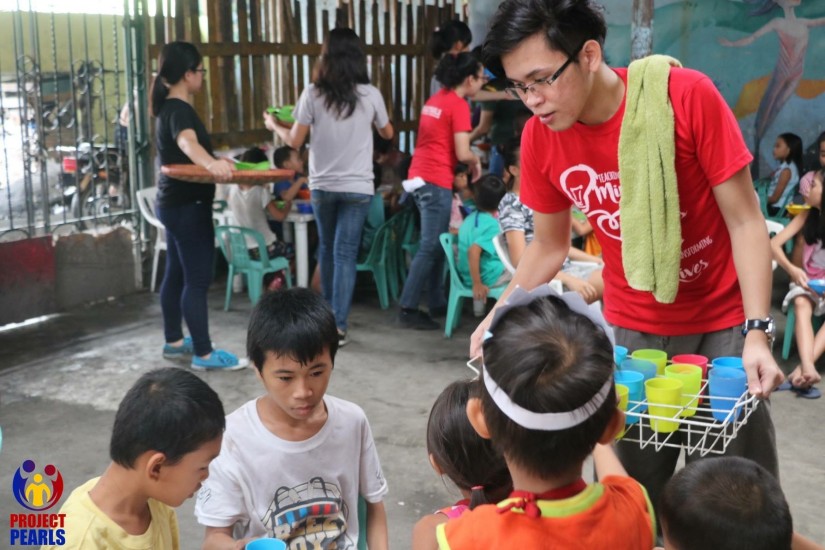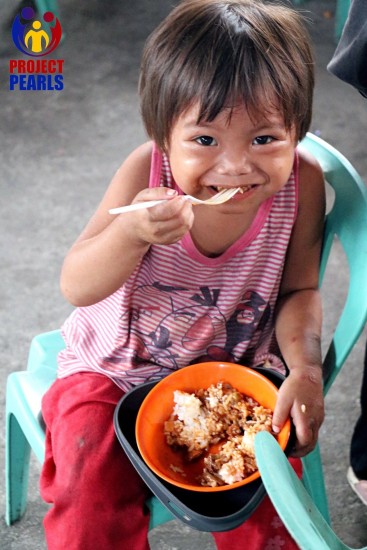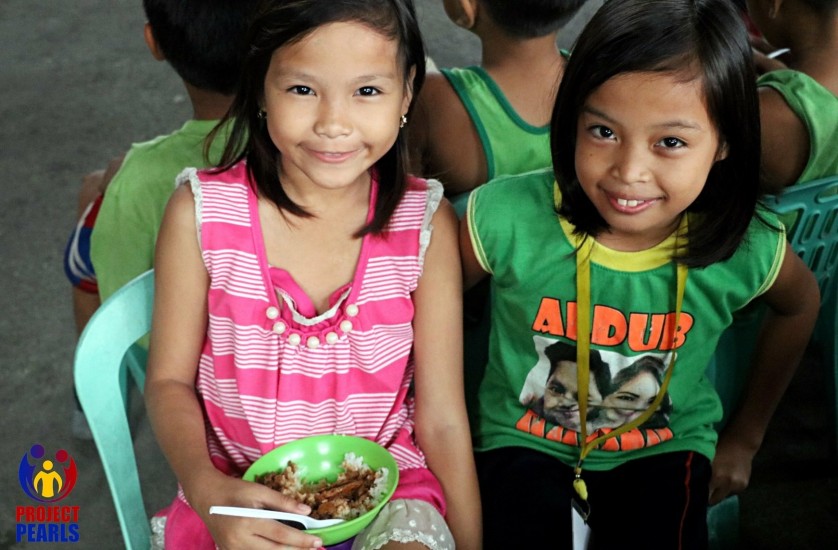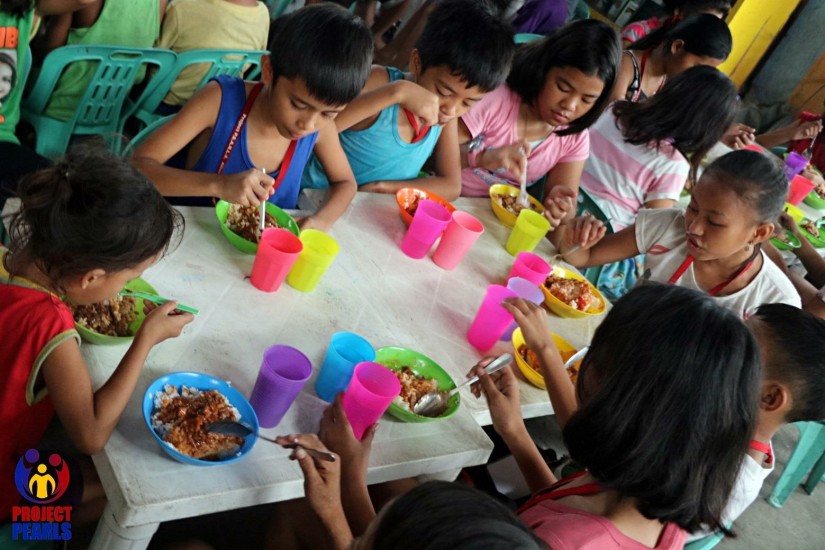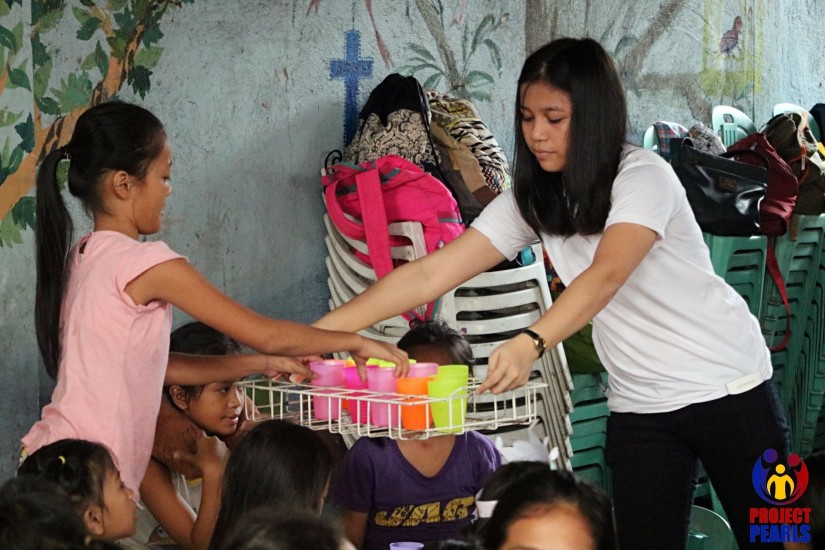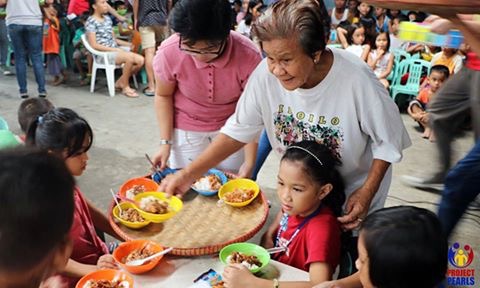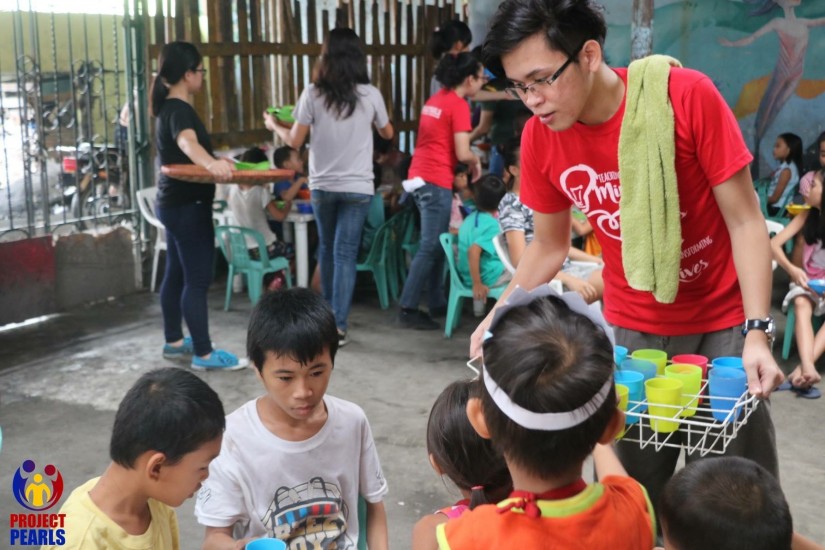 And when this was done, the 'learning and creativity in one' started. Their activity for this day was called, "My Thoughts In A Box".
It was reading-comprehension-with-a-twist. More than just reading what was assigned to them, the kids were tasked to understand it fully and to draw their own insights inside a box.
Some of their readings were essay, short stories and passage.
Each student was given a reading manual, an activity sheet and art materials.
Once again, the whole courtyard became a huge classroom full of diligent students and kindhearted volunteer-teachers.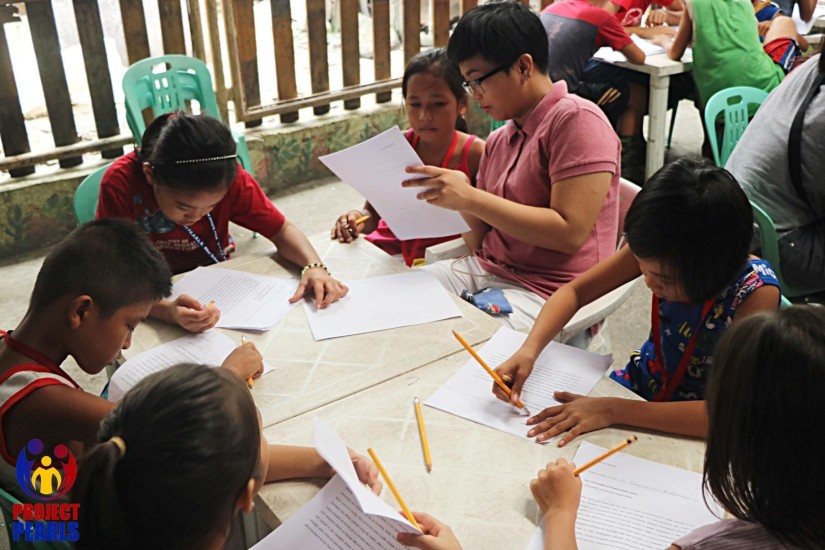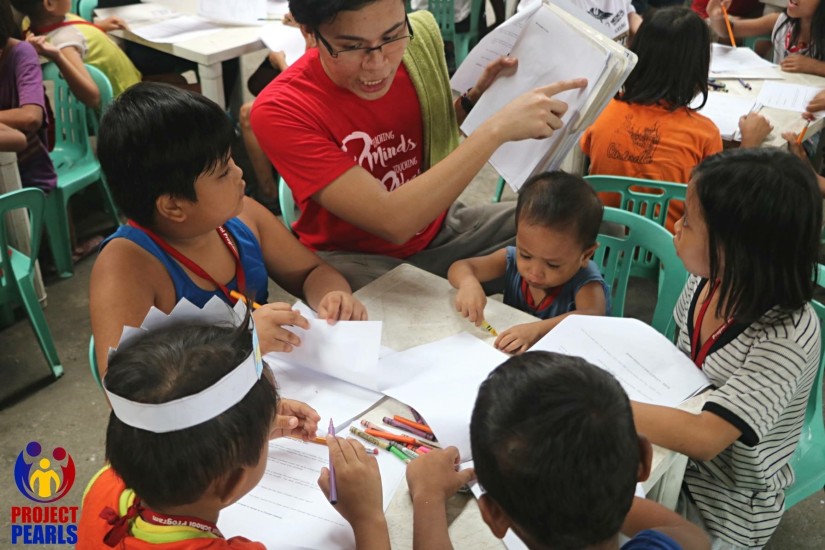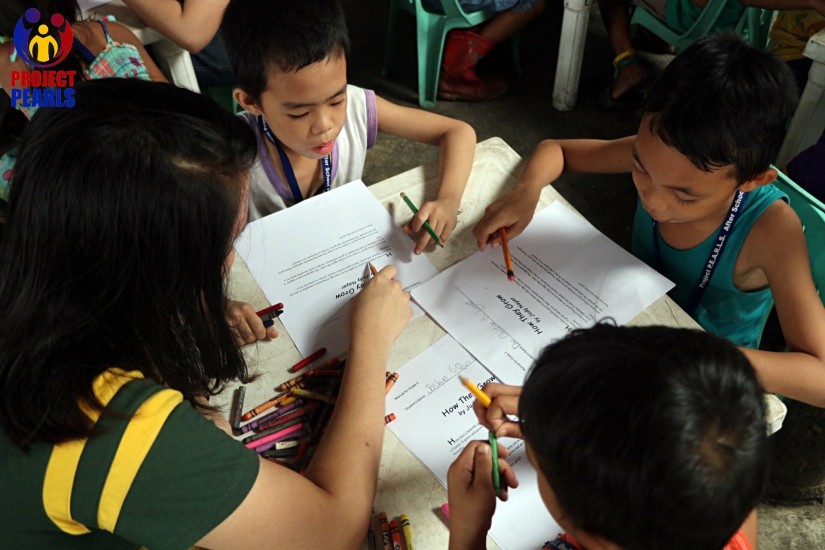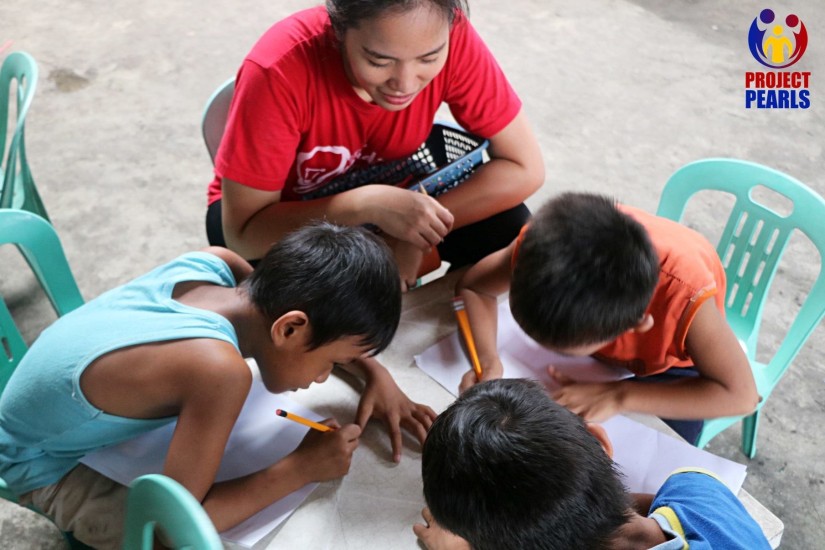 Aside from guiding the kids with their studies, we also want to motivate them to improve and to inspire them to have high dreams. We strongly believe that they will be able to step out of poverty. What they need to do is to believe in themselves that they can make it. We hope that the challenges they experience now will serve as their inspiration to push through.
As their motivators, we will never stop giving help and guidance.
Thank you so much to all our volunteers for this day!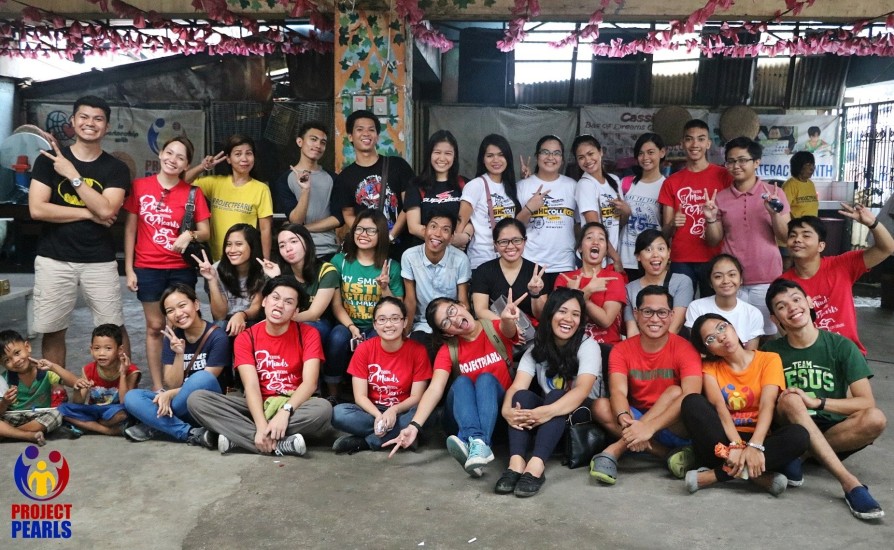 We encourage everyone to join our mission.
Three hours full of fun, love and care with them every Sunday morning is definitely worth it!
#projectpearls
#PEARLS6
#PEARLSScholars
#afterschoolprogram