Project Pearls
Brain Booster
Sept. 24, 2016
Saturday
Helping Land, Tondo, Manila
Bringing out the Kings and Queens in them…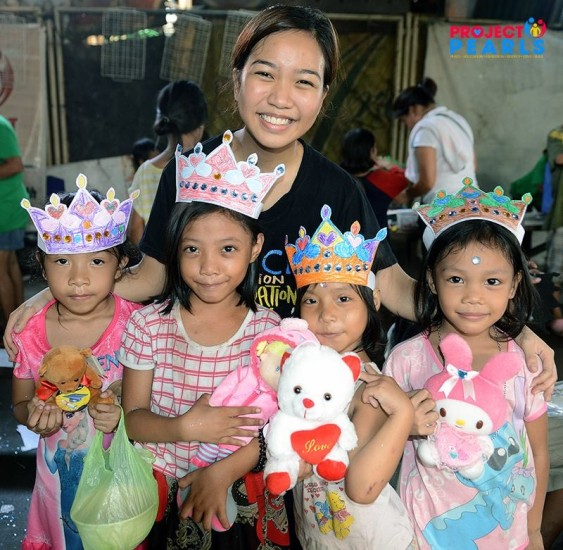 For this day's Brain Booster, kids at Helping Land became kings and queens on their own little ways.
The day started with a brief orientation. The flow of activities was discussed and volunteers were designated to specific tasks.
After that, volunteers became very busy preparing the food for kids. While others started preparing the art materials for the Brain Booster activity.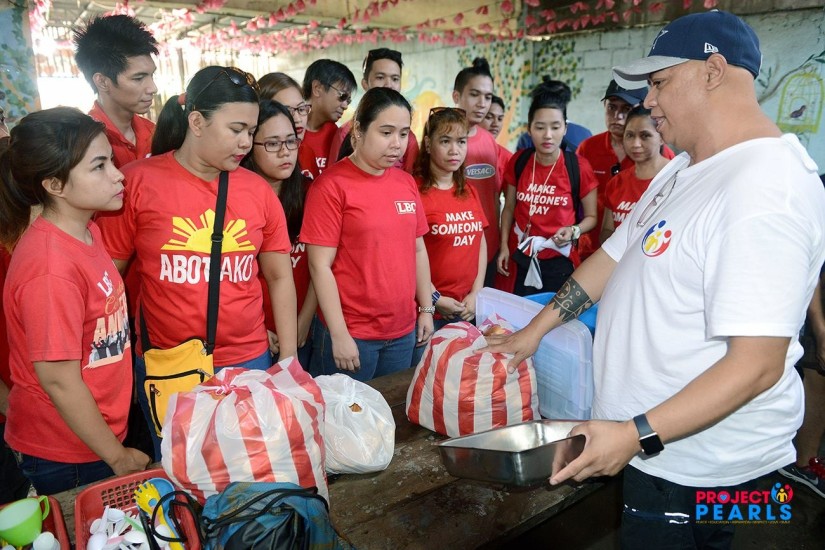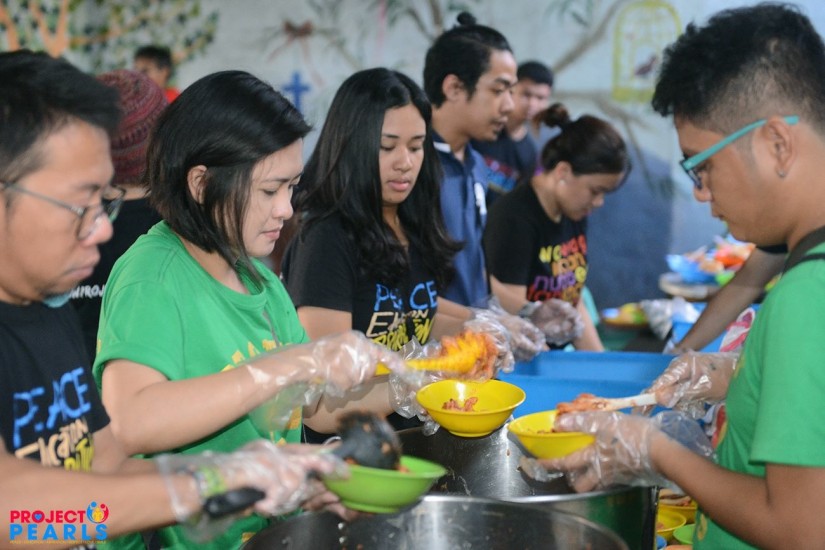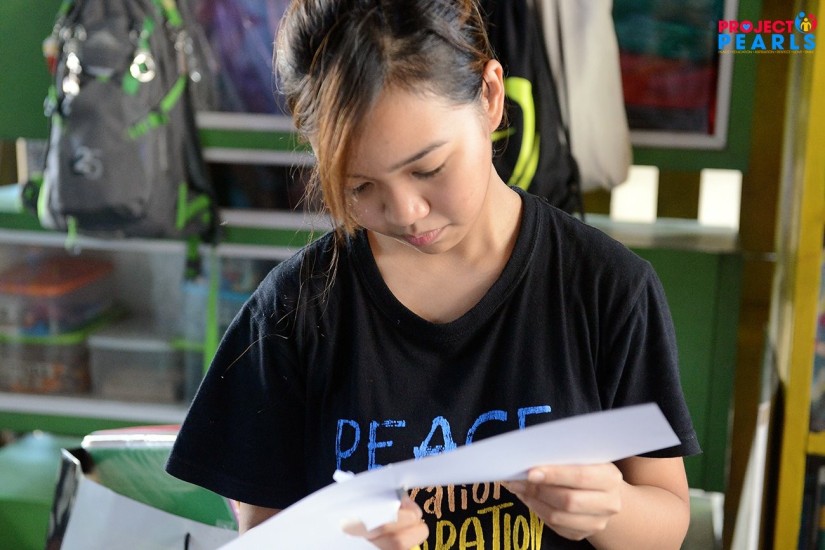 When the preparation was done, happy and excited children finally entered the courtyard.
Our sponsor for this day was LBC Foundation and they prepared a short presentation to jump start the day and have a lively warm up for the kids.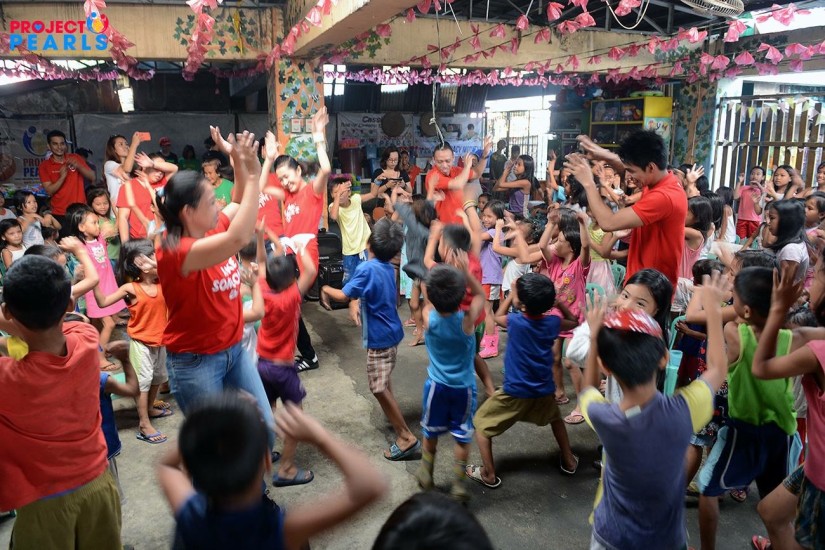 Thank you so much, LBC Foundation! You are really amazing.

Feeding activity then followed. Volunteers became busy again assisting the kids.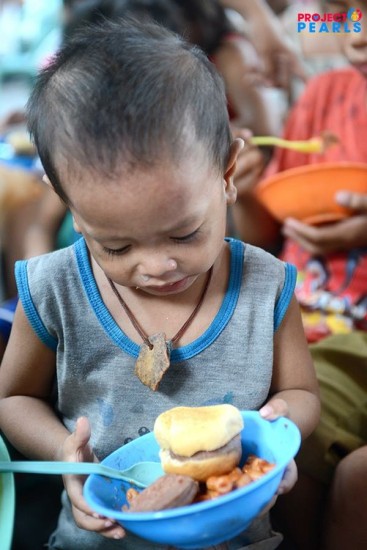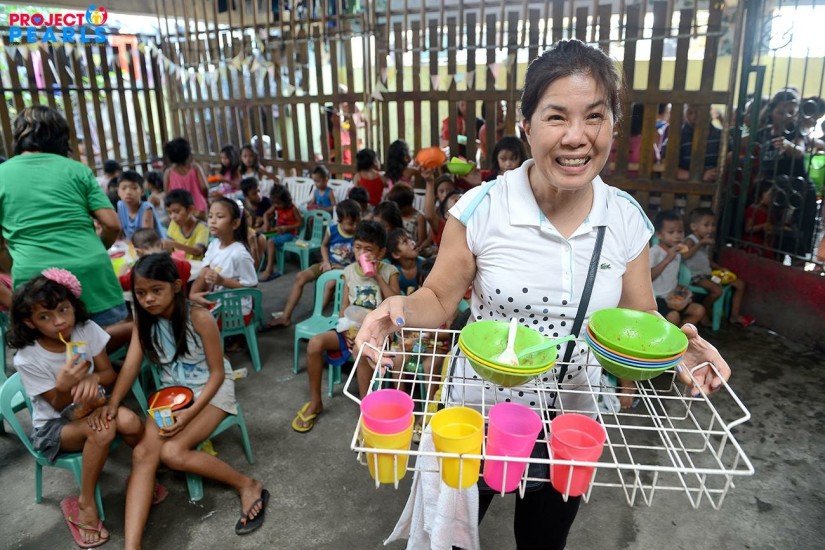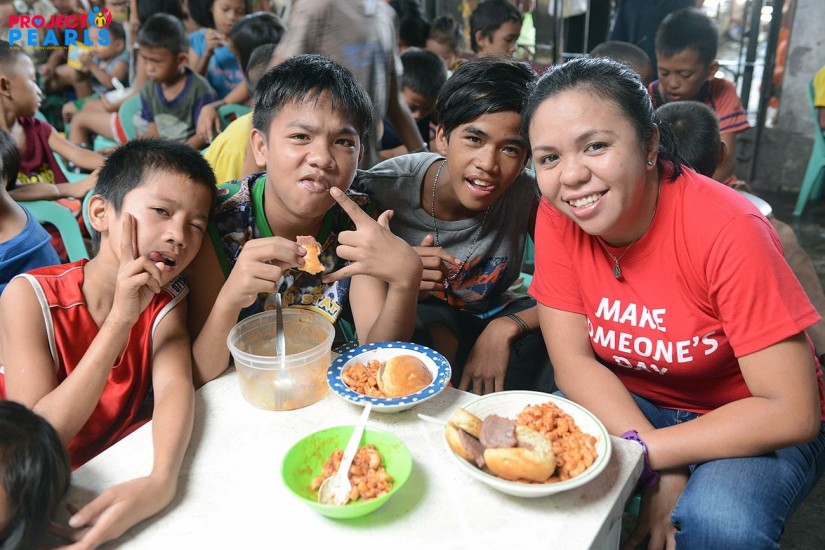 Once again, thank you so much to our sponsor for providing food for the children. We will always be beyond grateful.
After the feeding, the activity for Brain Booster finally started.
They watched a film entitled, "Brave". This is a story about a young princess who doesn't want to get married for she strongly believes that there's more to life than being married.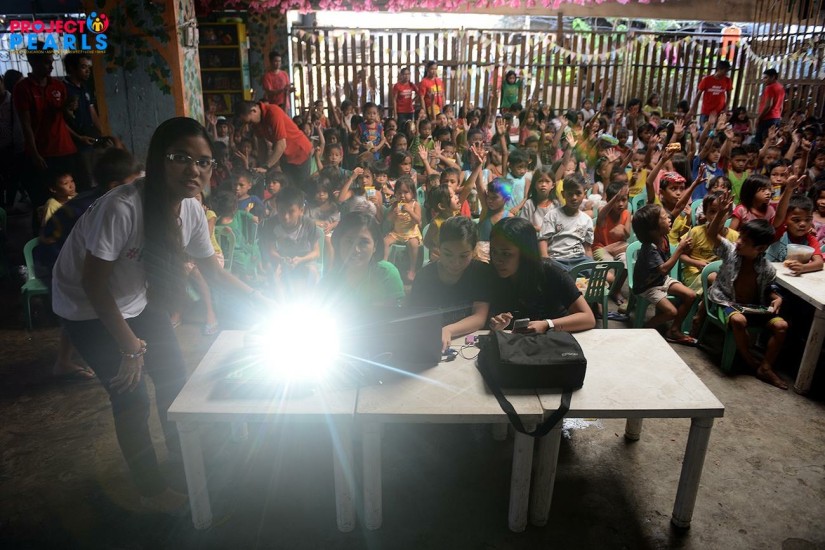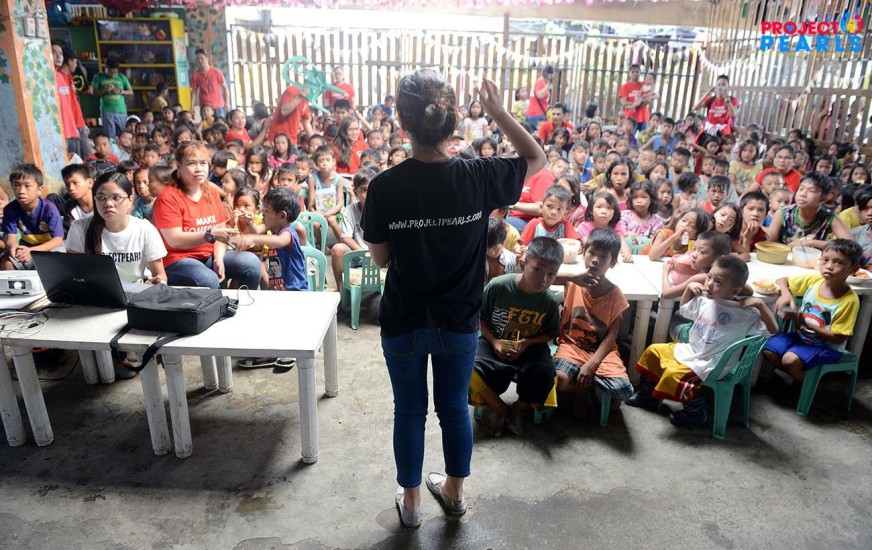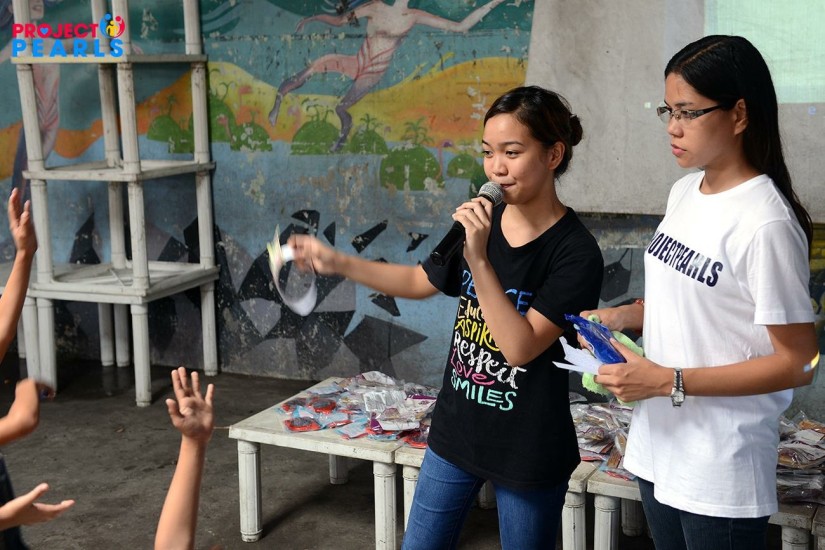 Kids were engrossed on what they were watching and by the end of the film, Ate Christine, our Brain Booster coordinator, briefly discussed the moral of the story.
It's art time! Ate Christine explained the artwork that the kids will be doing – a king's or queen's crown.
The whole courtyard turned to a huge Art school in an instant.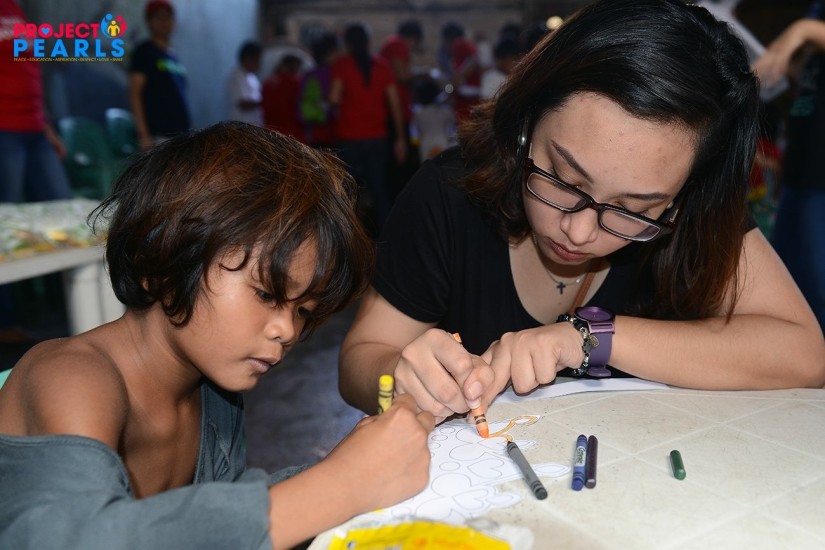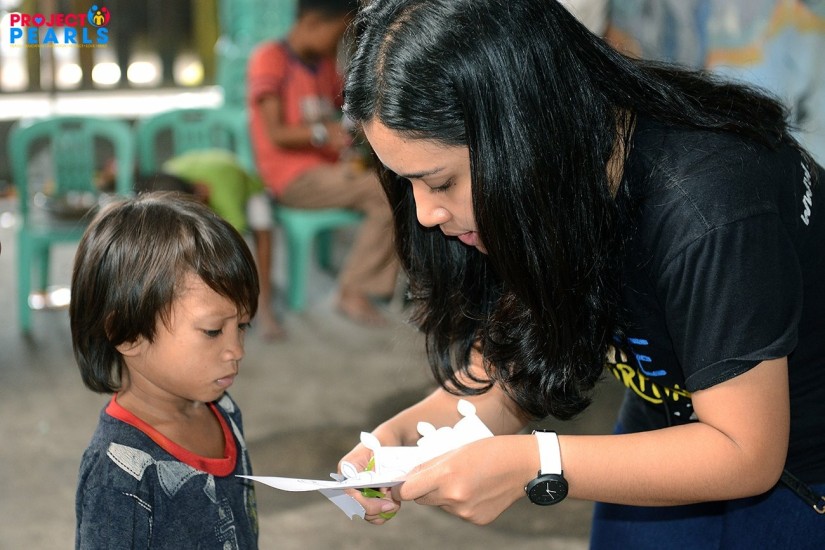 And after just a few minutes, the courtyard then became a castle full of royalties.
Say hello to our kings and queens!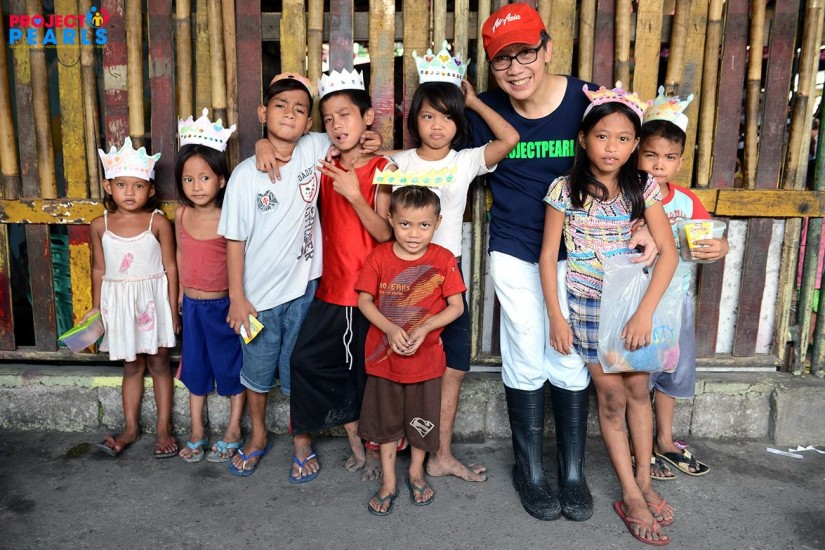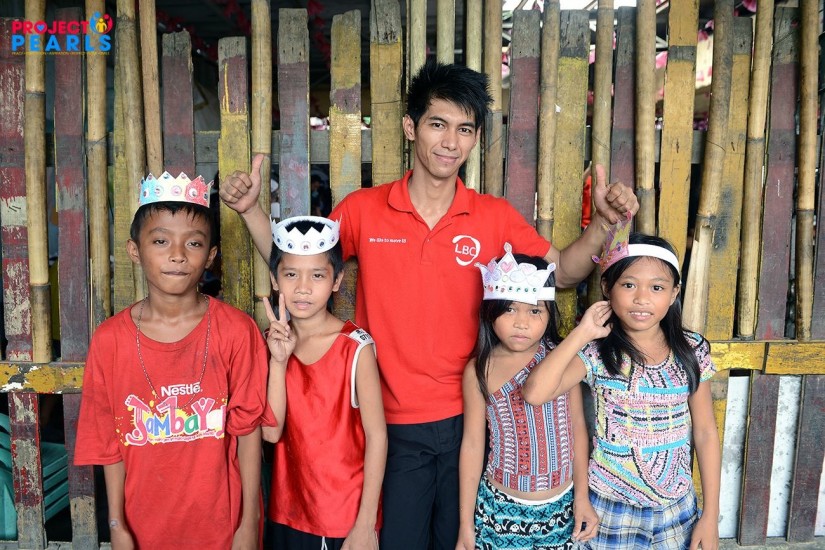 They may not have the material wealth, but their hearts are rich in love and faith – and that makes them royalties in their own right! Their hopes and dreams are stronger and bigger than any other castle in the world! And with this, we know that they will be able to step out of poverty and build a better future for themselves.
We strongly believe that they will be able to reach their dreams and we will always be here to help them. Join us in our mission so we can help more "royalties" in building their own "kingdom"!
Change a life now and change yours. Everyone can extend their help no matter how big or small it is.
Thank you so much for today, volunteers!

And keep up the good work, kids!