Project Pearls Outreach in Batia, Bulacan
Saturday
September 3, 2016
For this day's activity, our PEARLS kids in Batia were given the task to make a Thank You card for the following donors:
1. Project Oasis – for the shoes and slippers.
2. Mister Adrian Soco – for the caps.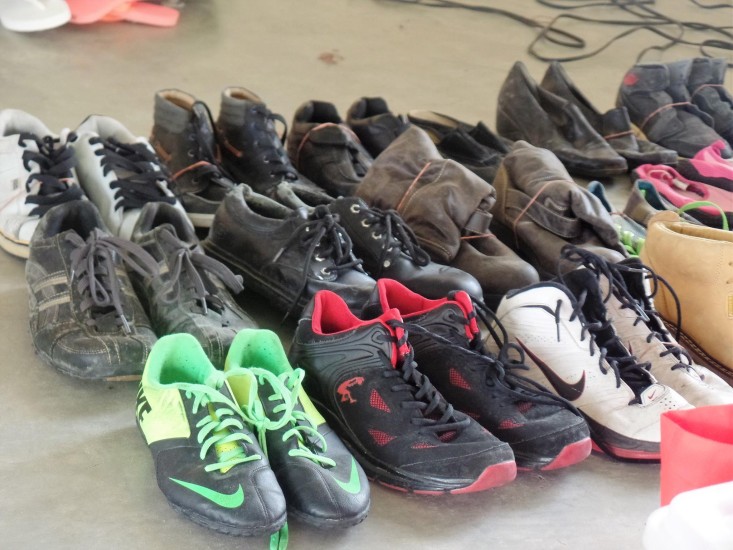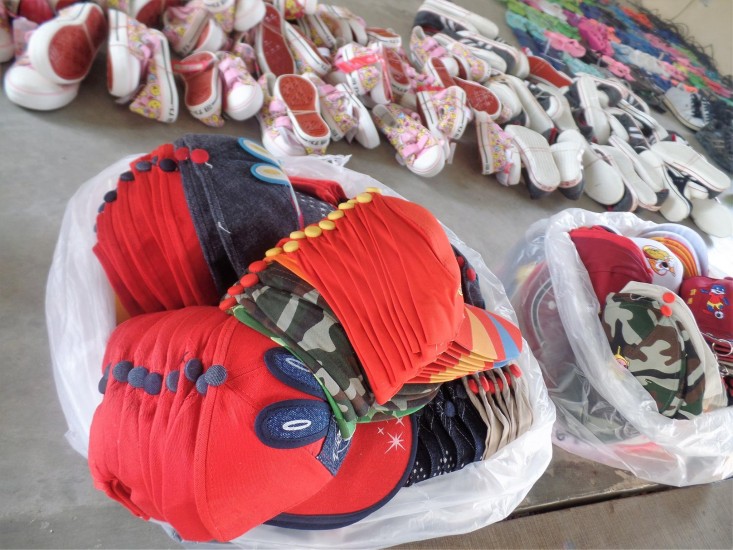 Kids were truly grateful for having a new pair of shoes/ slippers and a cap.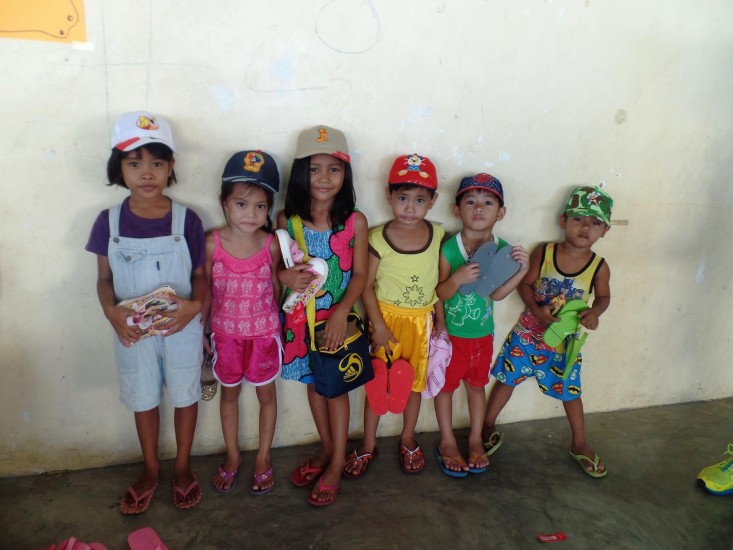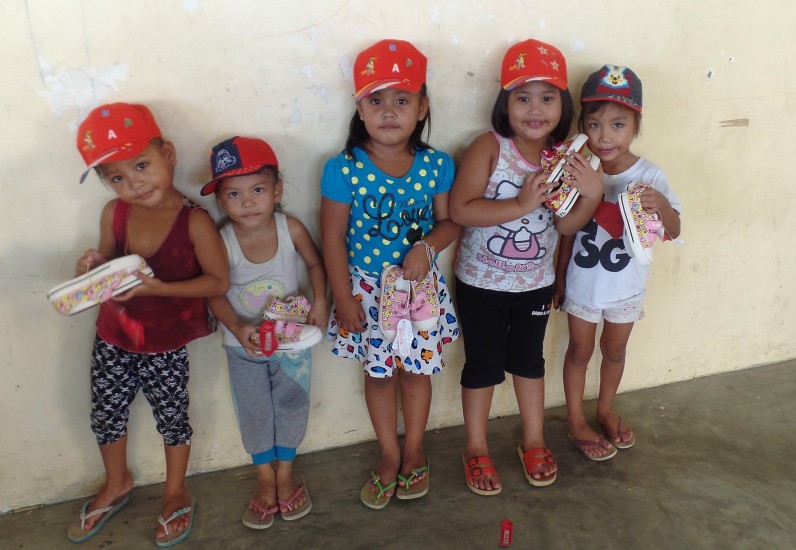 Few months ago, Project Oasis which is headed by Miss Sherril Salangsang had a shoe drive wherein they encourage everyone to donate shoes or monetary funds for the kids of Helping Land, Tondo, Manila and Batia, Bulacan.
Last month, distribution of shoes were already held at Helping Land and just like the kids there, children of Batia were all so happy because they've got new stuffs came from kind-hearted people!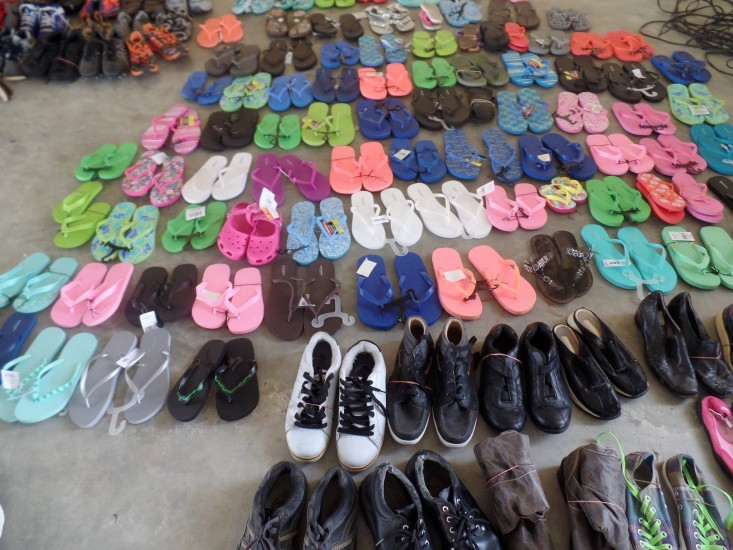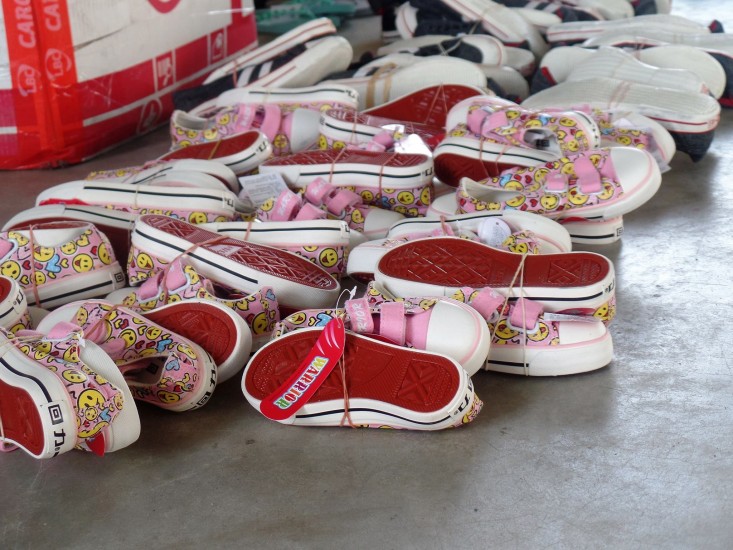 While the hundreds of caps were donated by Singapore-based Mister Adrian Soco.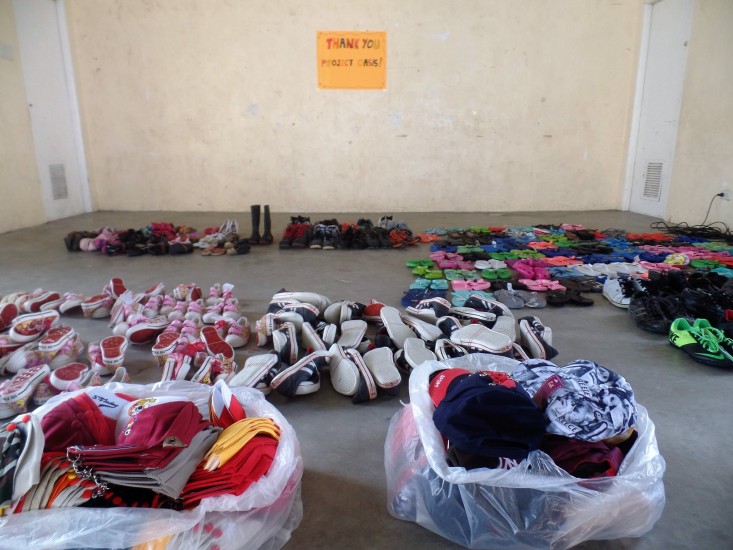 To start this day's program, kids were divided and lined up properly according to their grade level. Thank you to the assistance of our Project Pearls Bulacan LitMoms and Bulacan volunteers!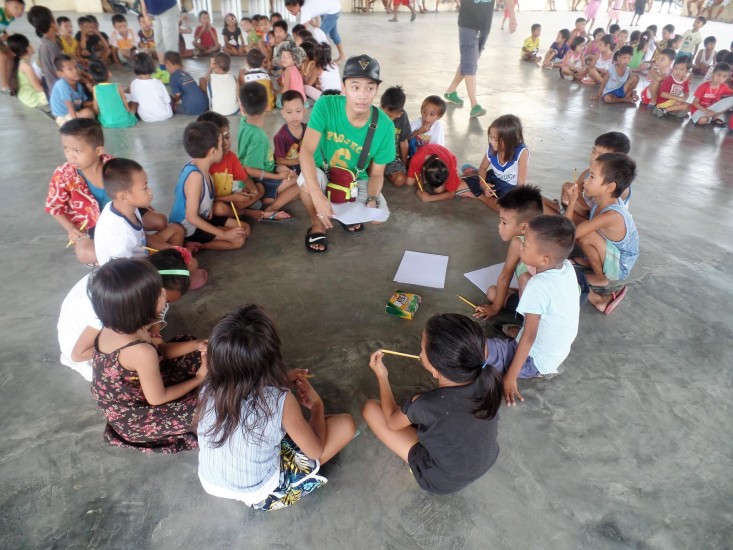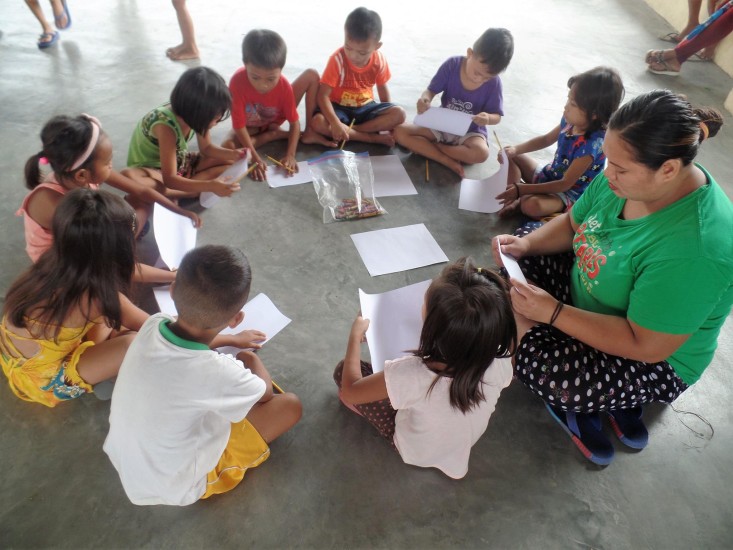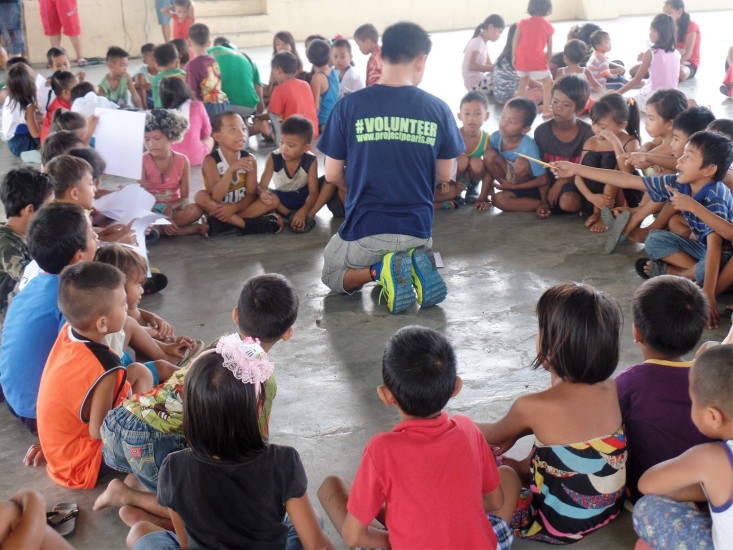 Before the card making activity started, the children formed a circle and one volunteer was assigned to handle and assist per grade level. Kids were given card paper and art materials which they will use to create Thank You cards.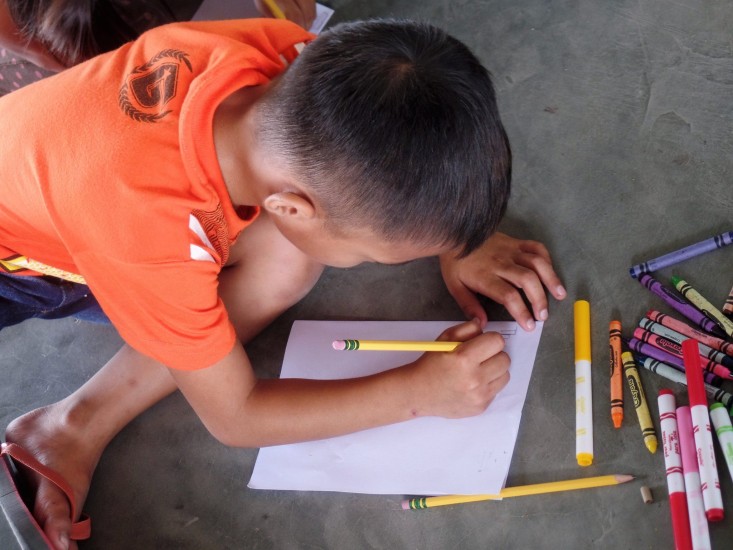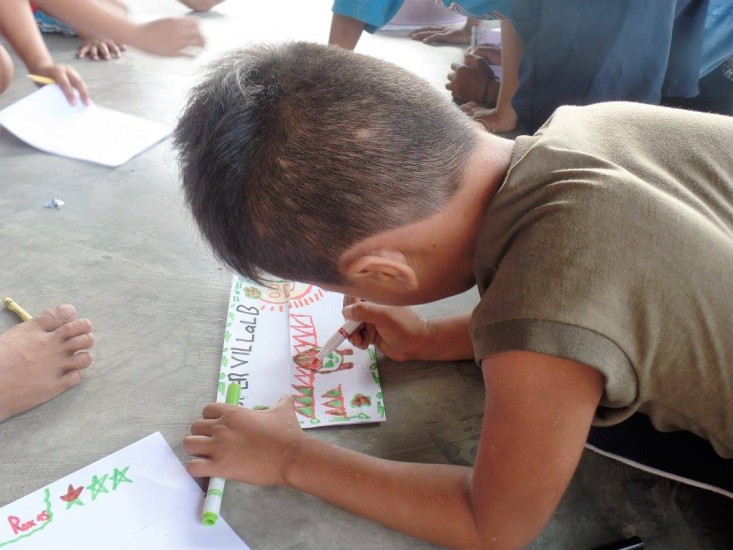 While this was happening, some of the volunteers were busy preparing the food.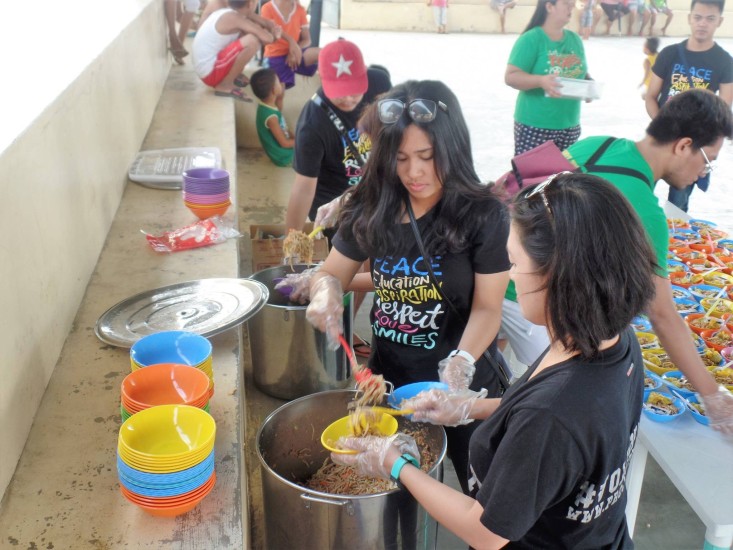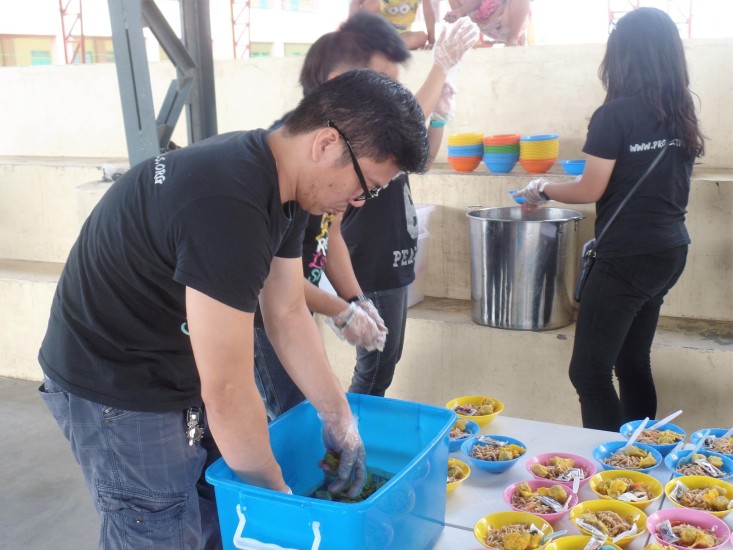 When the kids were done creating those colorful cards, per level they were told to climb the stage and have a picture taking.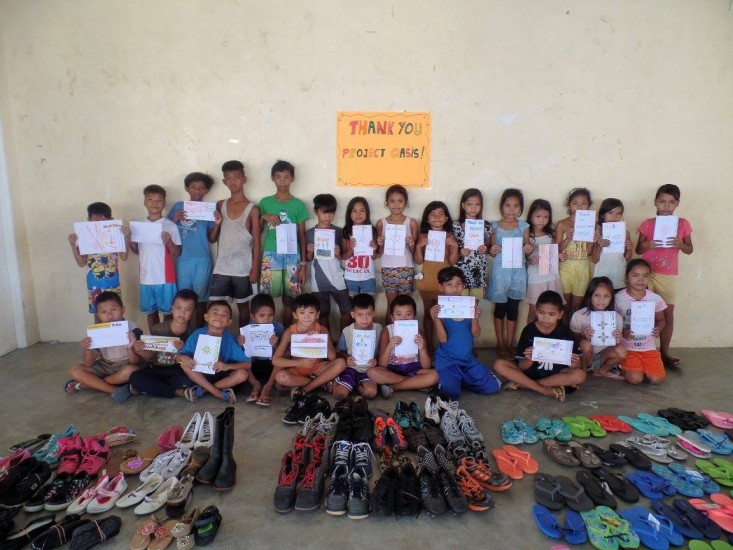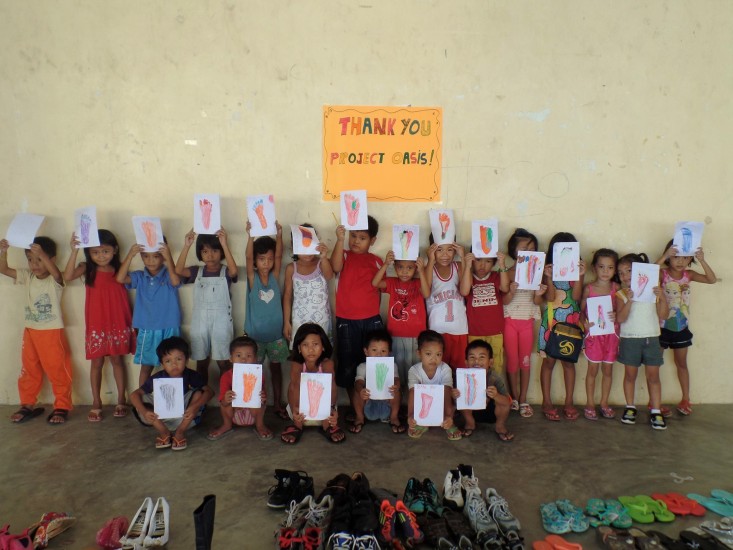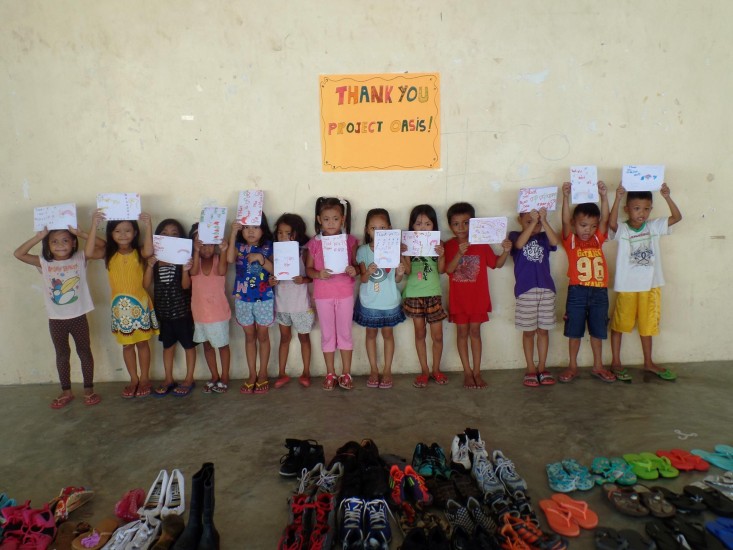 After the photo op was meal time!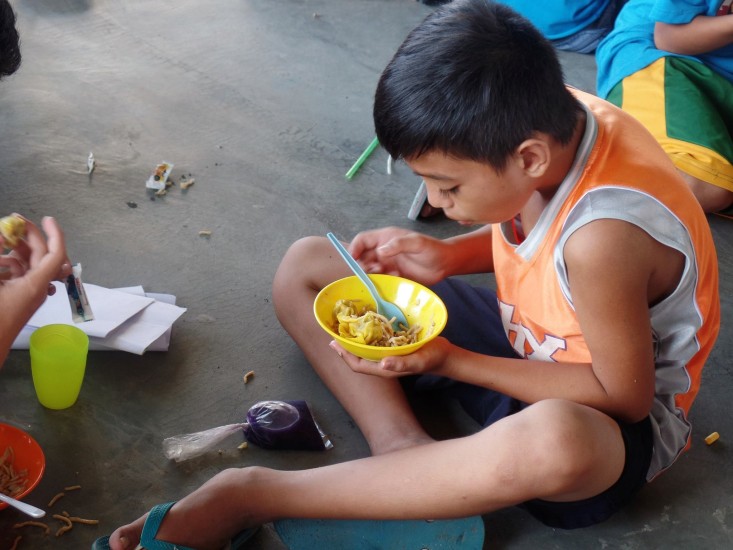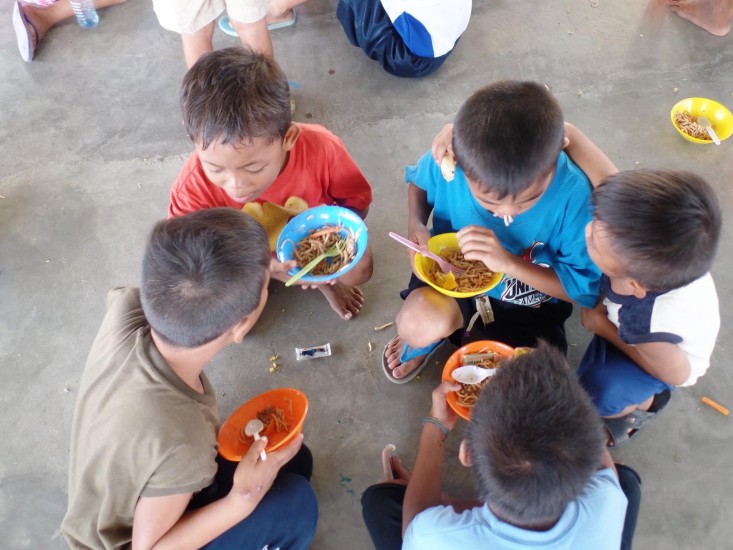 Before the kids went home, here comes the distribution of caps, shoes and slippers for them. Volunteers had a great teamwork of having a good system in distributing the donations.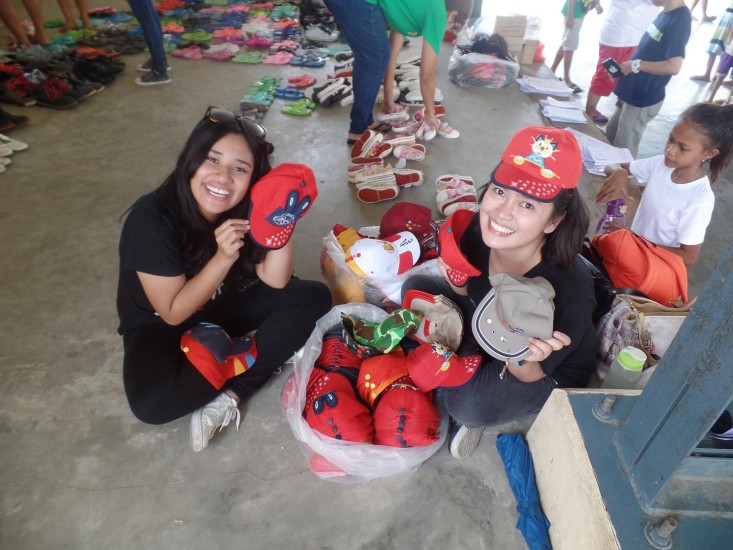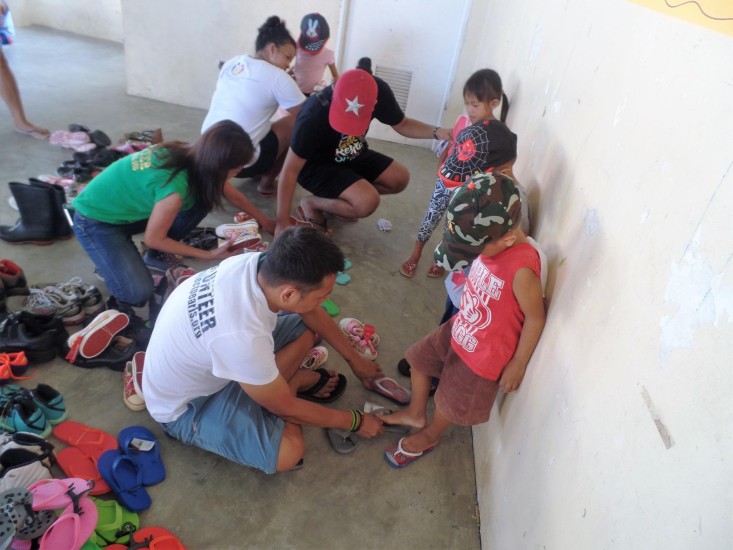 Thank you so much to all our sponsors! God bless you.