Project Pearls Brain Booster
September 17, 2016
Saturday
Helping Land, Tondo, Manila
You will never know how high you can fly if you will never step out of your comfortable nest…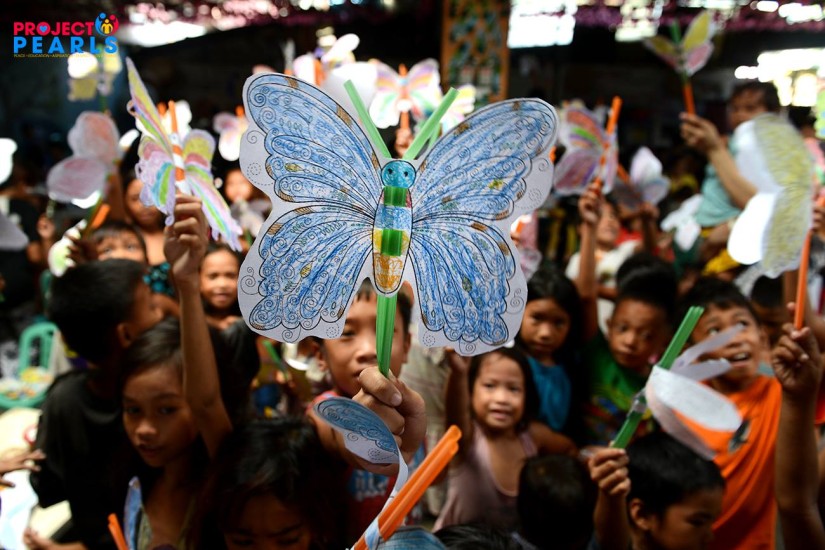 Today's Brain Booster ended with plenty, different, big and colorful paper butterflies all over the courtyard!
And these butterflies were created none other than by our PEARLS kids!
The day started with a hearty and healthy breakfast for the kids.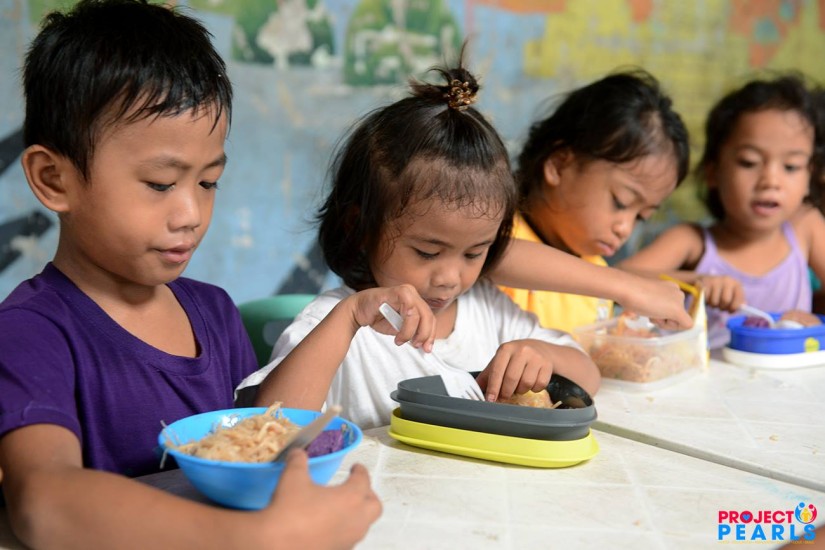 We would like to thank Miss Anne Oledan for sponsoring today's feeding. Together with her family and friends, they also volunteered today.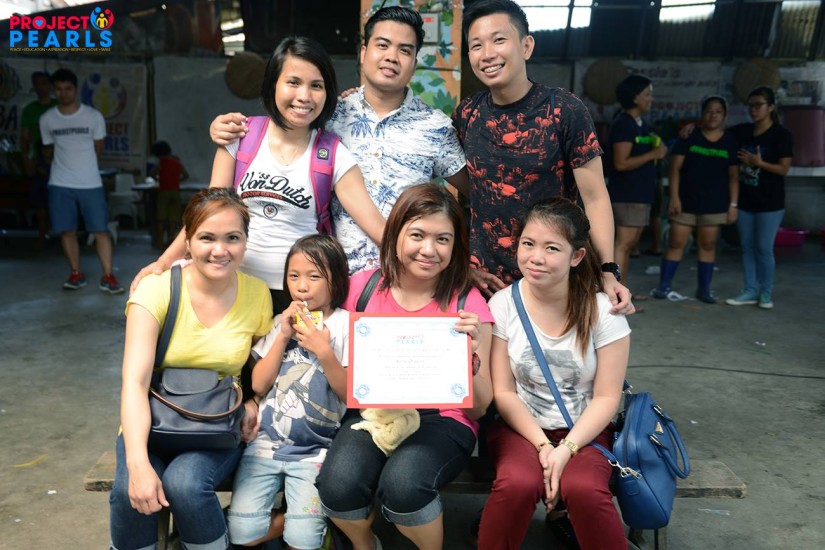 Happy, happy birthday, Miss Anne! Thank you so much for celebrating your special day with our PEARLS children in Helping Land. May God bless you more.
We hope that there will be more people like Miss Anne who care for people in need. Like the kids in Helping Land, Tondo who are victims of hunger and malnutrition every day.
The creative fun started when the kids were done eating their meal.
Our Brain Booster coordinator, Ate Christine started the session with a short descriptive story. The story is about the journey of a caterpillar that eventually transformed into a beautiful butterfly.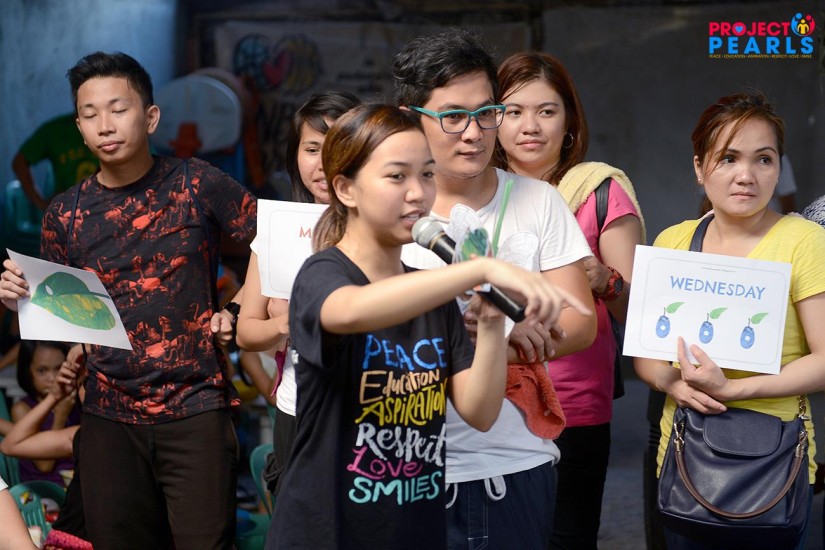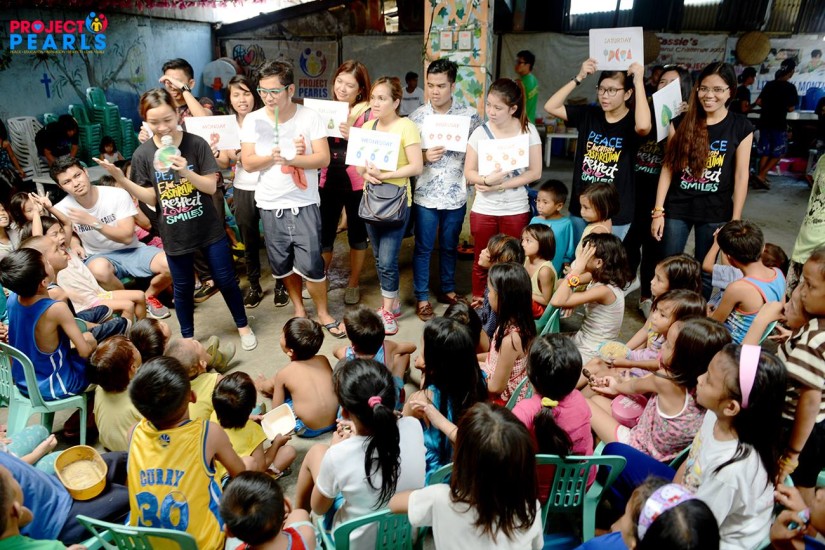 After the storytelling, it's Art time for the kids!
Volunteers assisted the kids while creating these paper butterflies.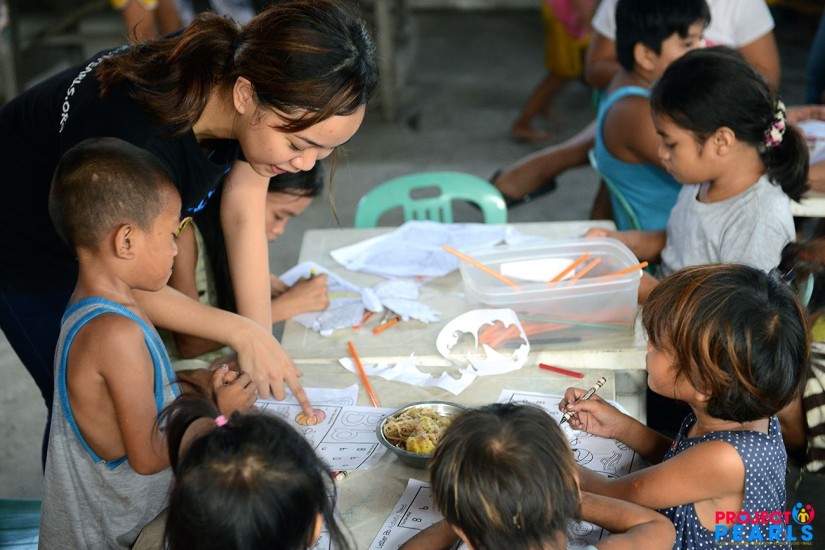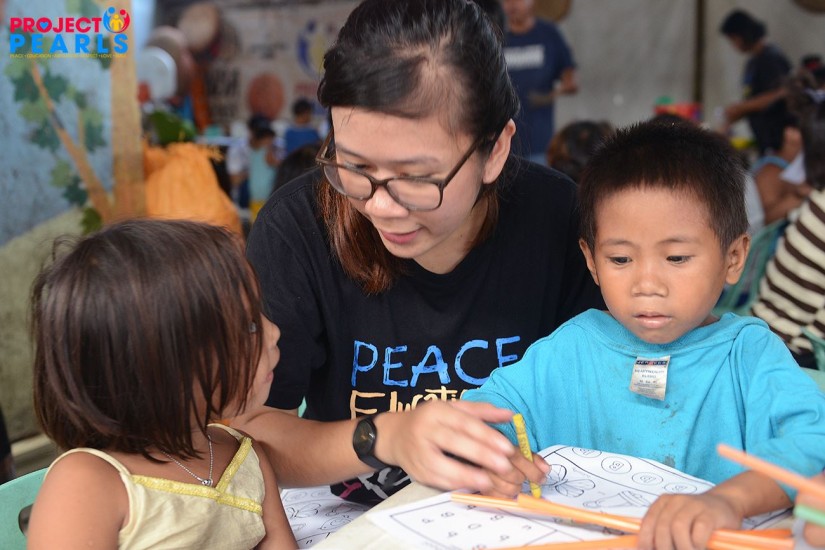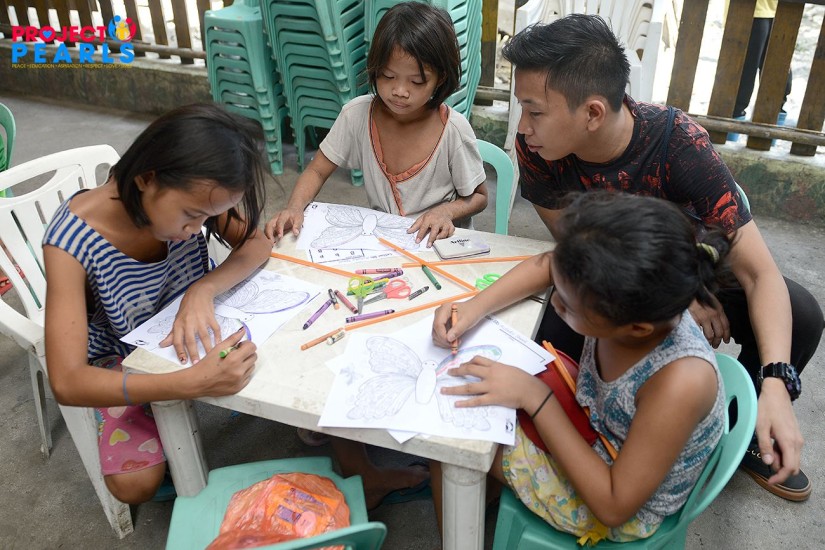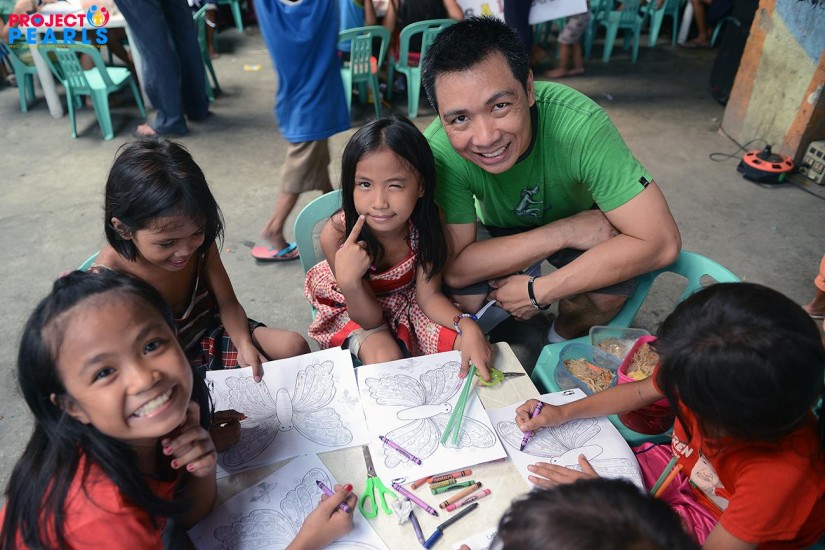 After a few minutes, the kids were already proudly showing off their colorful butterflies around the courtyard!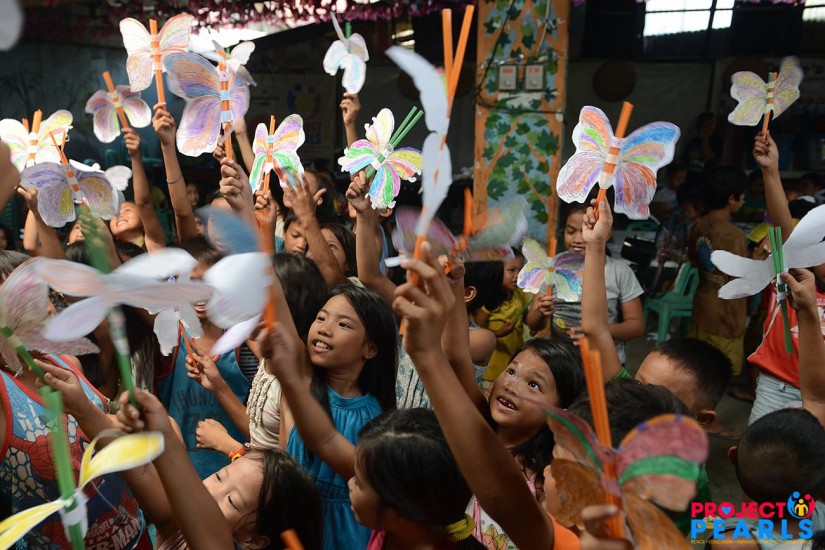 Just like these colorful butterflies, we hope that these children will be flying in high colors, too.
Dream high, kids. Fly high!
We can't thank enough all the volunteers who helped us today and most especially our sponsors. These won't be possible without them.
Be one of us and experience some love.
Volunteer, advocate, share, give and care now.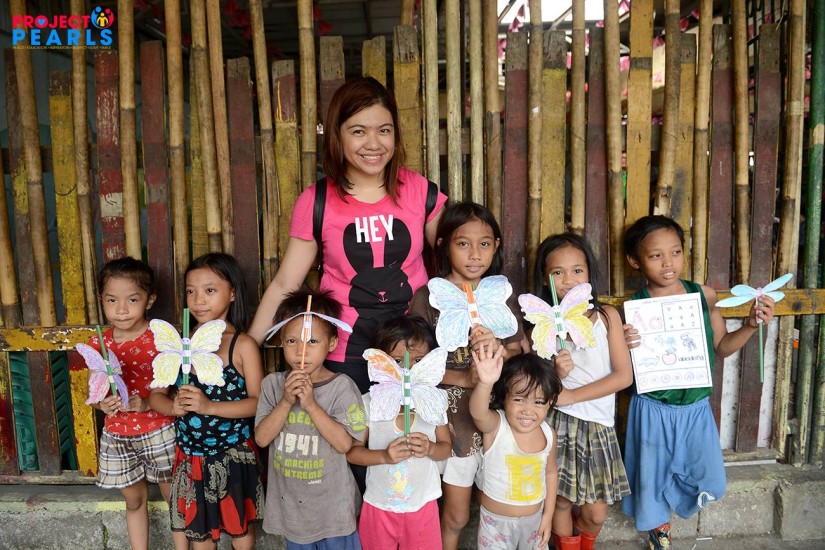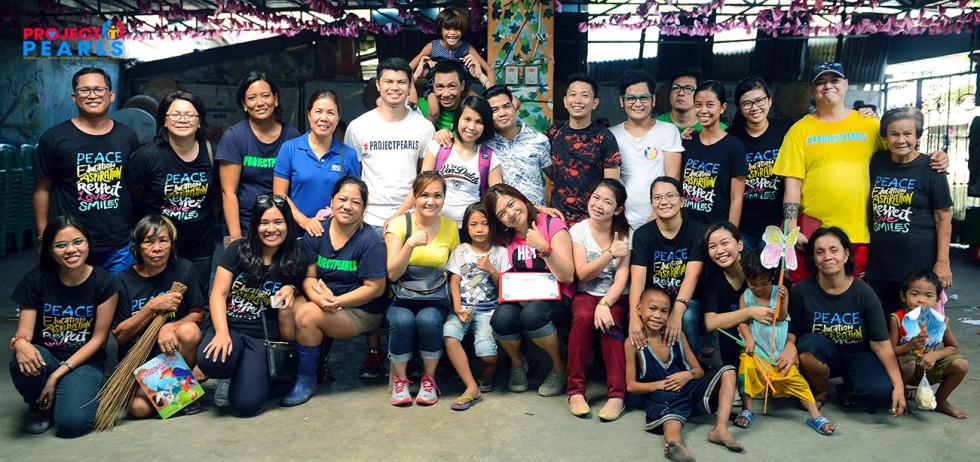 To volunteer, to sponsor a feeding or a scholar, or to donate goods like food, clothes, vitamins, medicines and other needs, you may e-mail us at [email protected]
Thank you so much!
#ProjectPearls
#PEARLS6
#BrainBooster