Three years ago, you were one of the hardest working children in Ulingan AND you were one of my life changers.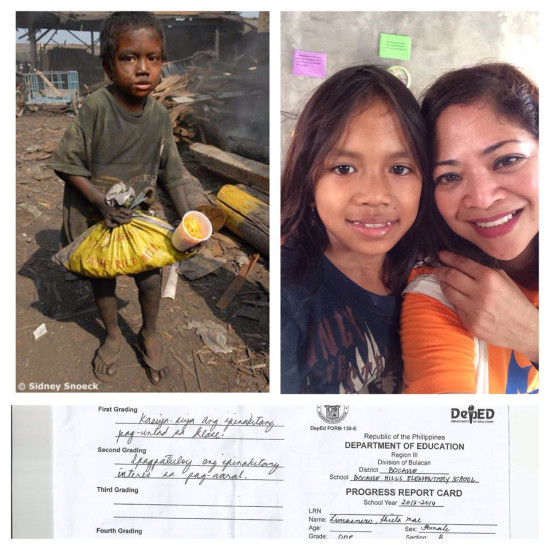 Now at Grade 1, you make your teacher happy and proud! You are one of the most beautiful and sweetest young souls I have ever met even when you were covered in soot back then.
You have been my daily reminder and inspiration to believe that education breeds confidence, hopeand peace.
I will be forever grateful and inspired by your resilience, your smile, your hopes and dreams. Stay in school and stay strong in mind and spirit. I love you.
GIVE THE GIFT OF EDUCATION. GIVE THE GIFT OF COMPASSION.
www.projectpearls.org
www.facebook.com/projectpearls1