Past Events
Below are fundraiser shows which had recently given benefit to Project PEARLS!
We thank all our partners for the support and generosity!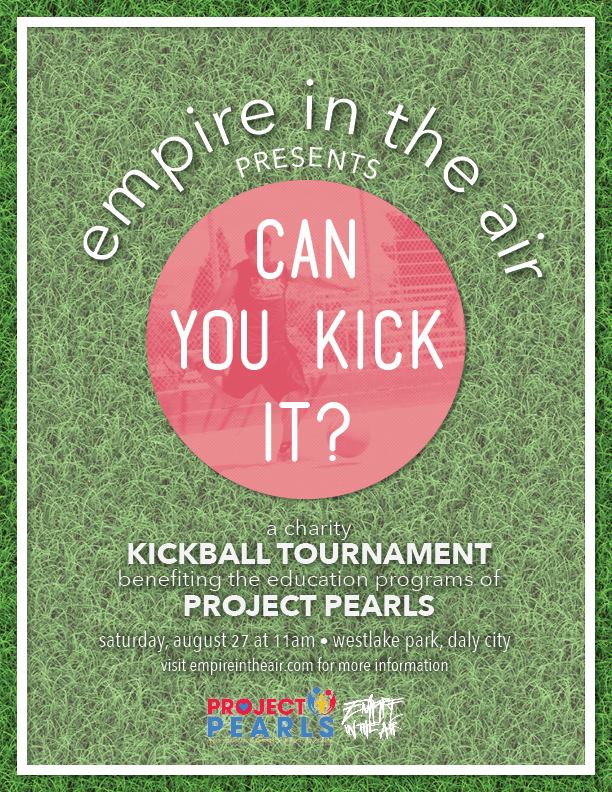 Project PEARLS co-founder Francesca Mateo and Empire in the Air had been hosting this charity kickball tournament at the San Fransisco Bay Area for four years now and is currently and continually benefitting 10 scholars from our Scholarship Program. Thank you very much for the continued support!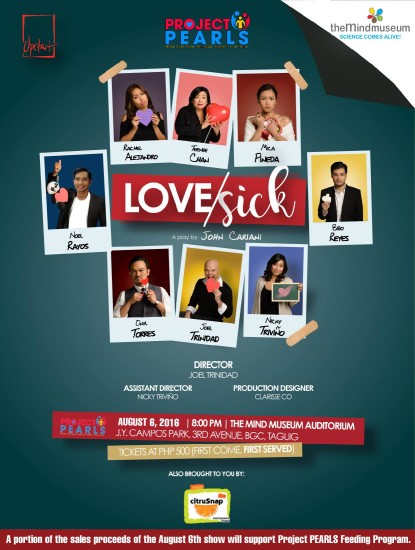 We  invited all our Project Pearls friends to watch LOVE/SICK last Saturday, August 6th, at the Mind Museum Auditorium, BGC!
Tickets were priced at P500, free seating and a portion of the ticket sales went to the Project PEARLS Feeding Program.
LOVE/SICK is a romantic comedy consisting of 9 hilarious tales of love and loss, "easy-going laughs and snark-free cleverness " (The New York Times) while it "pokes fun at the happily-ever-after notion by means of a strong dose of happily-never-after" (The Huffington Post).
Directed by theater veteran Joel Trinidad, LOVE/SICK featured Rachel Alejandro with some of our country's best actors. Project PEARLS recently celebrated its 6th Year Anniversary last August and this was a part of our celebration! Thank you for joining us in spreading love and laughter!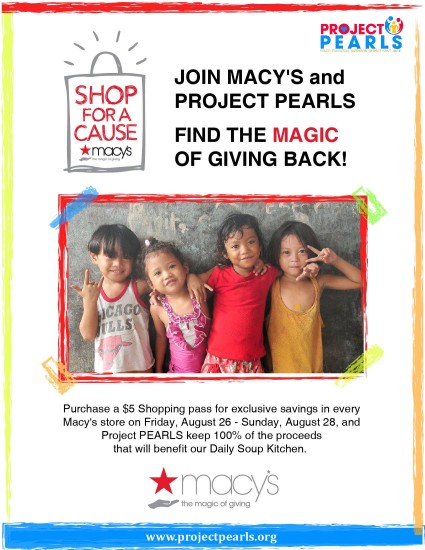 Macy's had been partnering with Project PEARLS and inviting its customers to participate in Macy's annual national "Shop For A Cause" charity shopping event for years now.  Macy's "Shop For A Cause" is a unique shopping event dedicated to supporting local nonprofit organizations' fundraising efforts.
Thank you so much Macy's for the continued support and generosity towards our various outreach programs!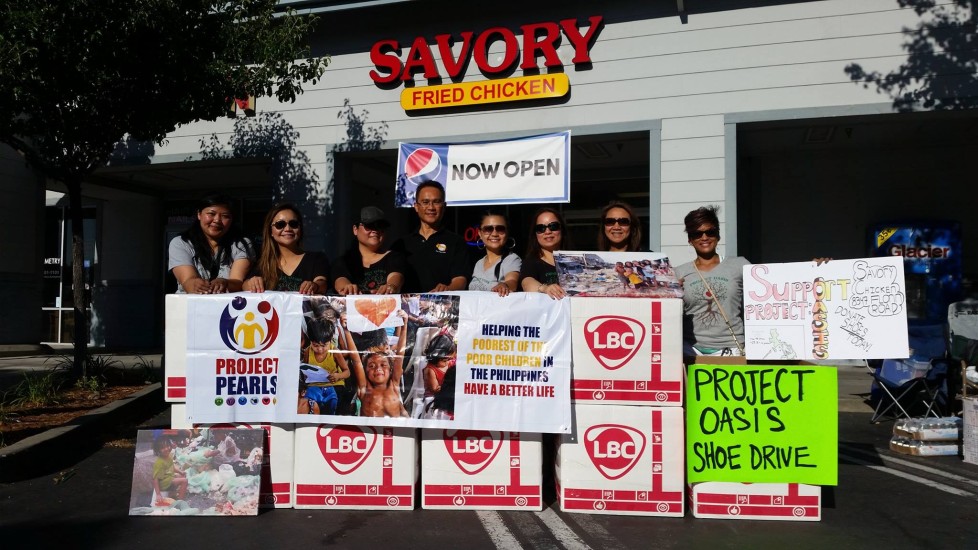 Thank you so much PROJECT OASIS for conducting a shoe drive and collecting over 600 shoes for the children from various communities in the Philippines being assisted by Project PEARLS last May 19, 2016!
Also to Savory Fried Chicken for donating 20% of the food sales proceeds during the shoe drive. This went towards our Feeding Program and last but not the least, LBC EXPRESS INC. for sponsoring the boxes and shipment! Thank you so much for your continued support! We deeply value our partnership!
To everyone who came to donate shoes and/or funds or to just give encouragement and gratitude. Thank you all!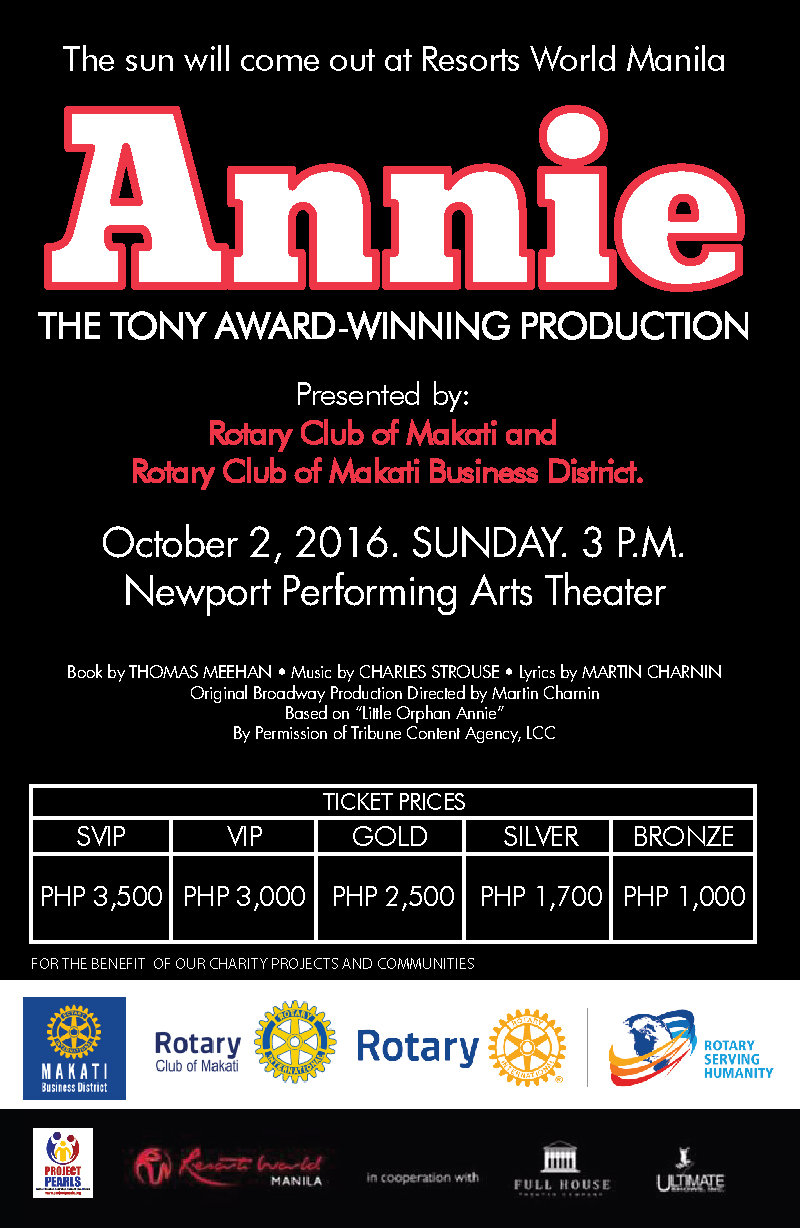 Annie: The Tony Award-Winning Production
Annie came to Manila!
We would like to thank everyone who watched one of the most loved Broadway musicals of all times, and Tony award-winning production last October 2, 2016 at Resorts World Manila. Part of the proceeds were given to Project PEARLS in support of our Feeding and Scholarship Program. Thank you all!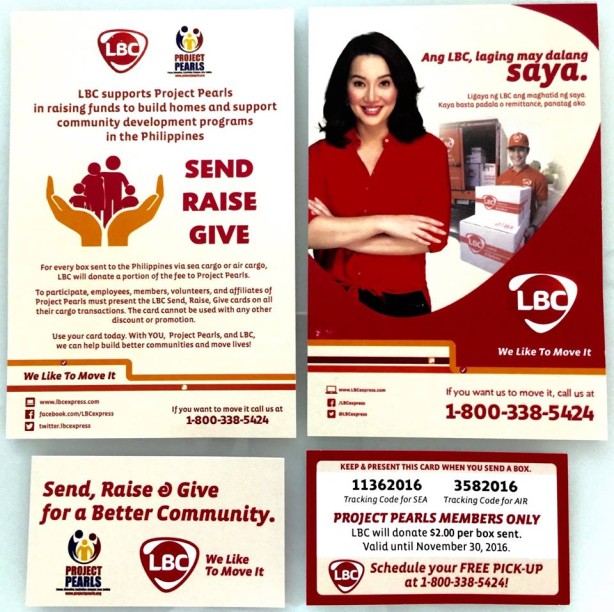 LBC: Send, Raise, Give
LBC EXPRESS INC. and LBC Foundation have been a long-time great partner of Project PEARLS and we are excited and very grateful for this new campaign.
For every box sent to the Philippines from anywhere in the U.S., LBC will donate a portion of the fee to Project PEARLS.
To participate, employees, members, supporters, volunteers, and affiliates of Project PEARLS must present the LBC Send, Raise, Give cards on all their cargo transactions.
Thank you so much LBC!!!
SEND, RAISE, GIVE for a Better Community.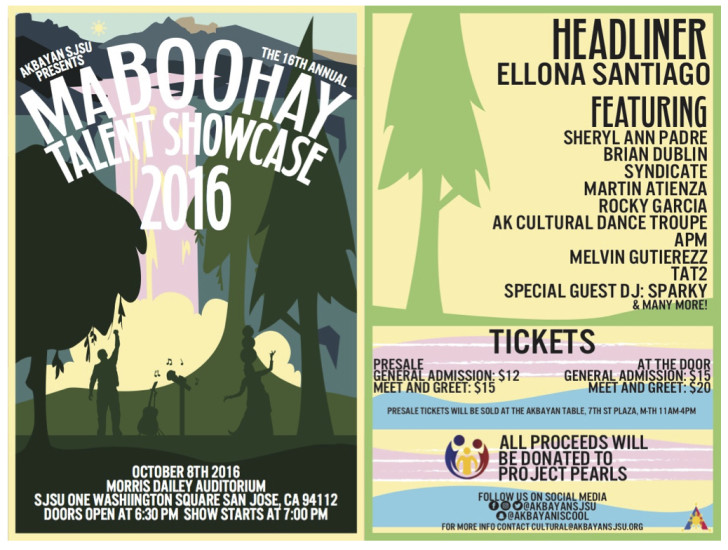 MaBOOhay Talent Showcase 2016
We would like to thank everyone who attended at the San Francisco Bay Area at the Akbayan Sjsu' 16th Annual MaBOOhay Talent Showcase.
All proceeds were donated to Project PEARLS! Thank you so much Akbayan SJSU for your continued support!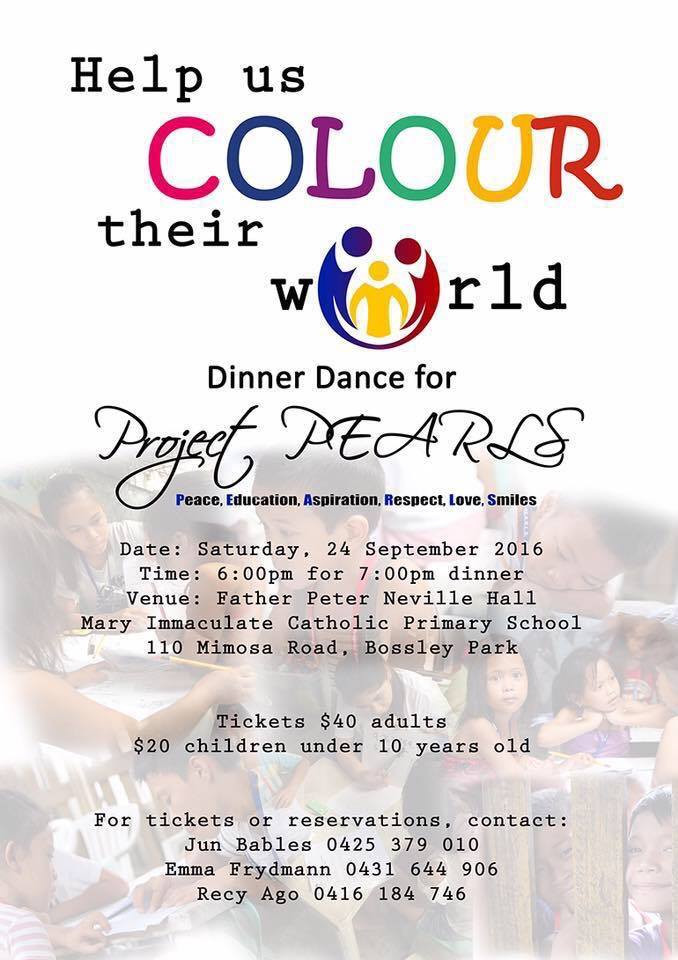 Calling all our friends in Sydney, Australia! We thank everyone who attended this great fundraiser Dinner Dance event at Mary Immaculate Catholic Primary School last September 24!
Thank you Recy and family for all the hard work and support!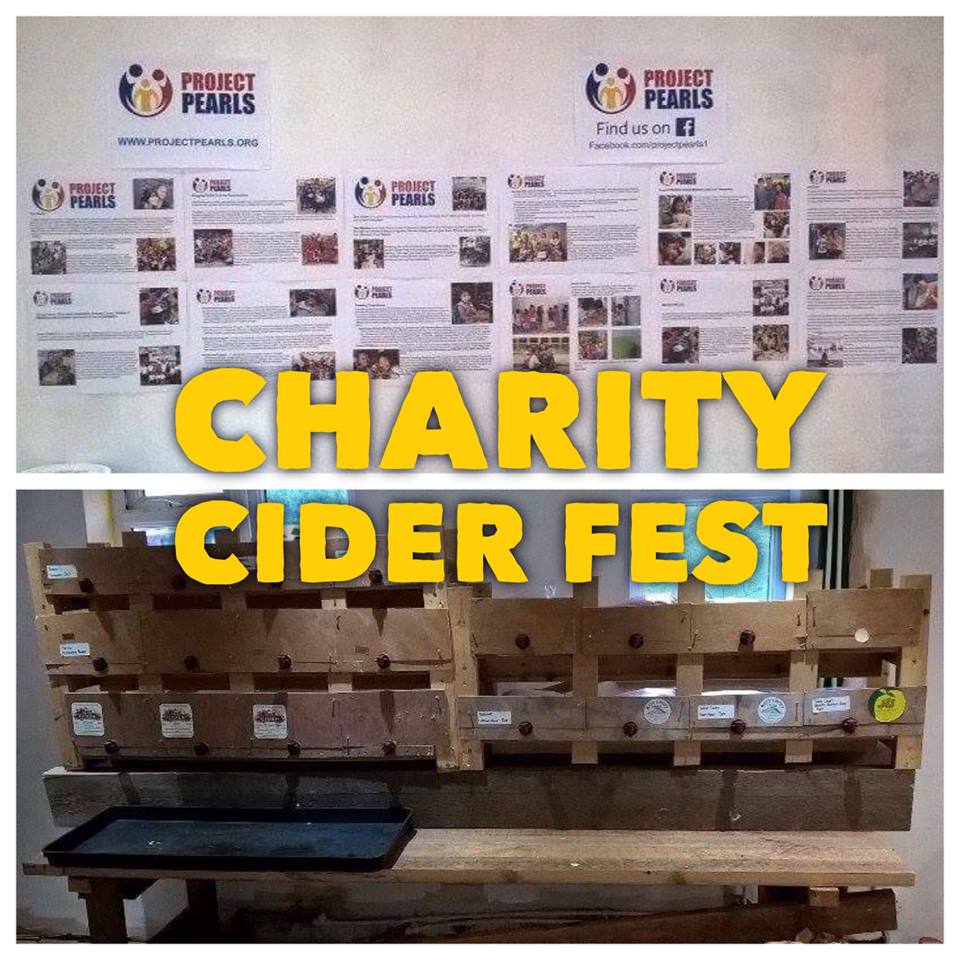 Thank you so much Daren Stone for being one of our PEARLS advocate and volunteer and for organizing this Charity Cider Fest!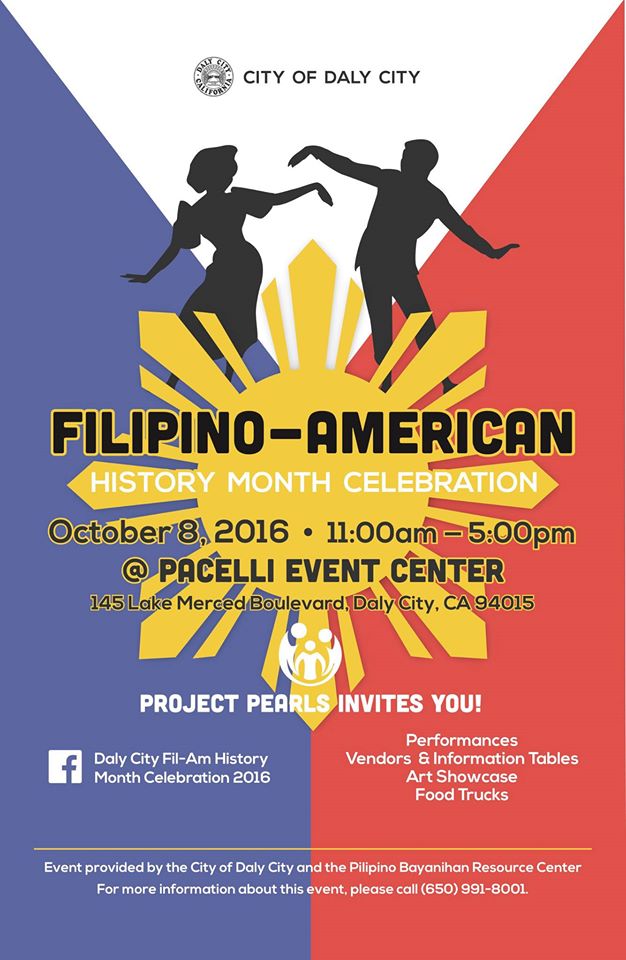 We thank all of our families, friends and supporters in San Francisco Bay Area who celebrated the Filipino-American History Month with us!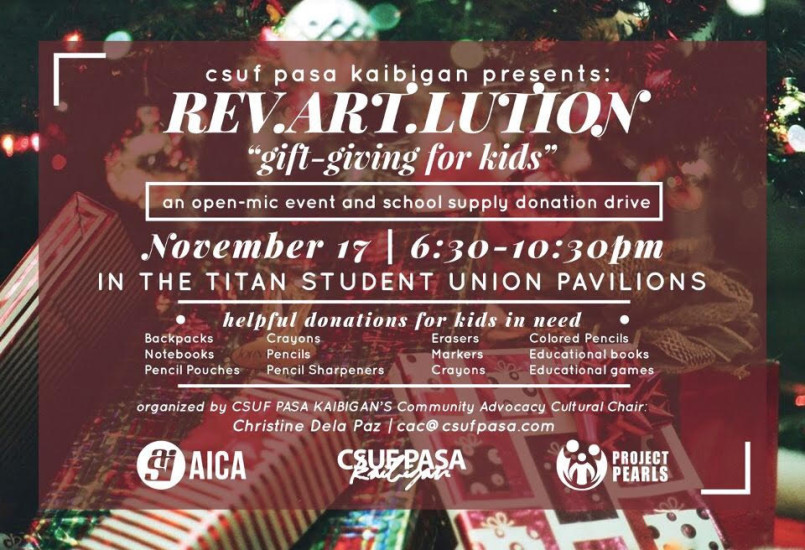 CSUF PASA Kaibigan presents REV.ART.LUTION "Gift Giving for Kids"
CSUF PASA Kaibigan gave smiles to children for Christmas last year!
All of our friends and families and supporters from California attended this benefit concert/open mic and art exhibition event last November 17, 2016 and which was organized by Christine Dela Paz and the rest of her friends from CSUF PASA Kaibigan!
All proceeds and the donation of school supplies that were collected had given benefit to our Scholarship Program and Adopt-A-Family Program last Christmas 2016.
Thank you CSUF PASA Kaibigan!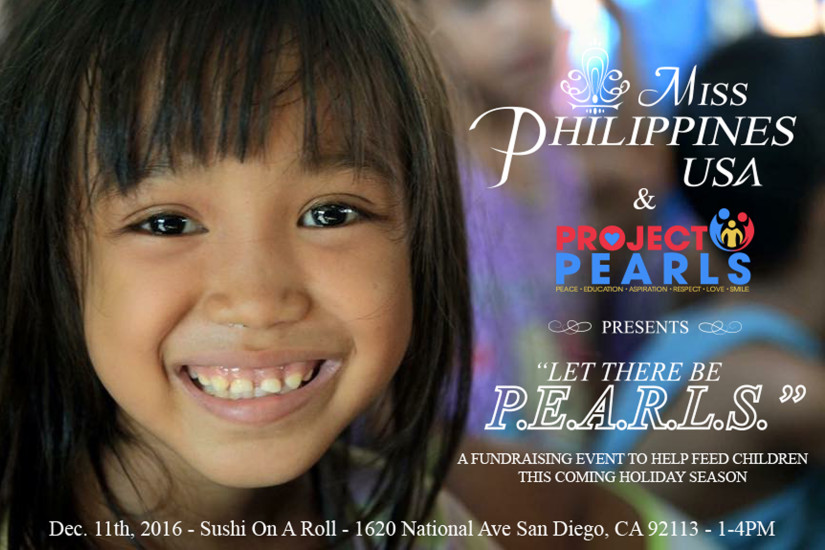 Project PEARLS & Miss USA-Philippines presents: "Let There Be PEARLS"
Our friends from San Diego, California joined us last year on this special fundraising event organized by Miss Philippines-USA Kalea Pitel last December 11, 2016. Proceeds went toward our programs for the children last Christmas season.
A lot of children smiled last Christmas because of this special event! Thank you so much Kalea!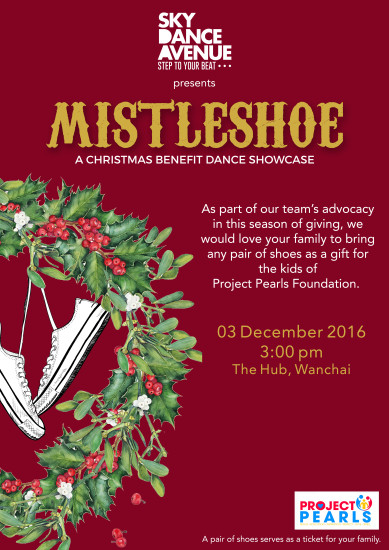 Sky Dance Avenue presents "MistleSHOE"
Teacher Sky Bautista and her students from Sky Dance Avenue in Hong Kong held a benefit Christmas dance showcase entitled "MistleSHOE" where the students performed their pieces in front of their friends and families. Each students' family have pldeged to donate shoes to be able to help the less fortunate children in the Philippines to dance to different walks of life with their shoes on.
Thank you so much Teacher Sky and the students of Sky Dance Avenue!
Share and Enjoy