PEARLS Scholars Educational Trip to National Museum of the Philippines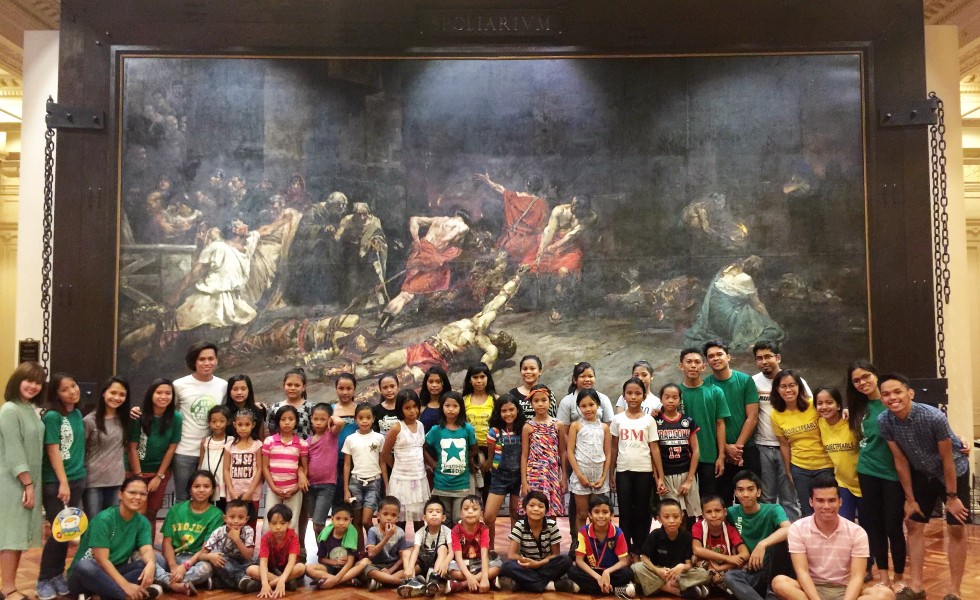 May 21, 2017
Sunday
Manila, Philippines
"Children will learn to explore when they are given the opportunities to do so and not given a reason why they cannot."
– Anonymous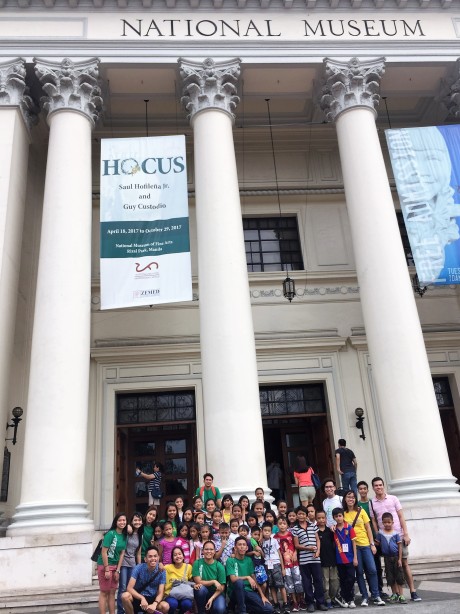 Visiting the National Museum is a haven of Philippine history for every Filipino. In it, you can find many Philippine treasures such as classical paintings, sculptures and artifacts that represent our rich culture. It is also categorized into different buildings: the National Museum of Fine Arts, Anthropology, Natural History and Planetarium.
Our PEARLS Scholars were given the chance to visit the National Museum on May 21! We brought our scholars to two National Museum buildings: Fine Arts and Anthropology. This visit allowed them to expand their minds and gain new knowledge about the Philippines—it was an exciting field trip indeed!
This field trip served as a reward to our scholars for succeeding in school. Roaming around these historical places by Rizal Park, Manila surely felt rewarding!
The First Stop.
Our first stop was the National Museum of Anthropology (formerly known as the Museum of the Filipino People.) This building as four floors that feature artifacts of the Philippine's rich history, cultures, and traditions.
*fun fact: this building was originally the National Department of Finance!*
Before we began exploring, the museum's tour guide welcomed the kids!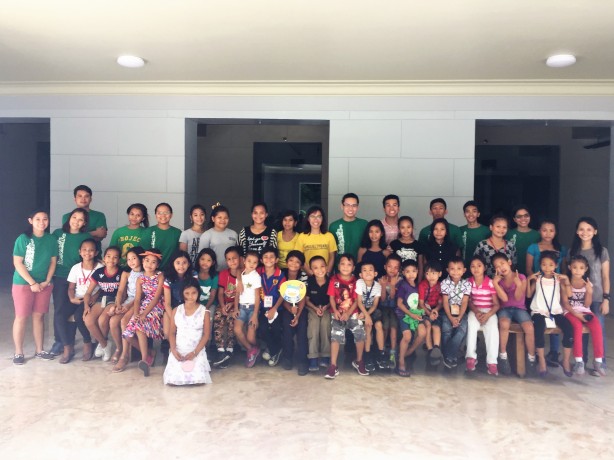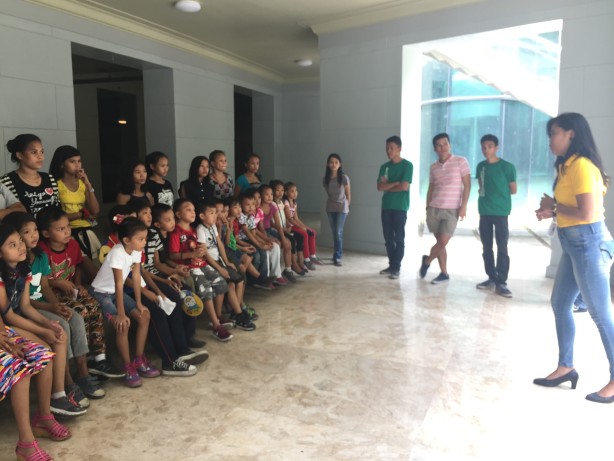 They were then ready to be filled with new knowledge! They were all amazed of the things they discovered!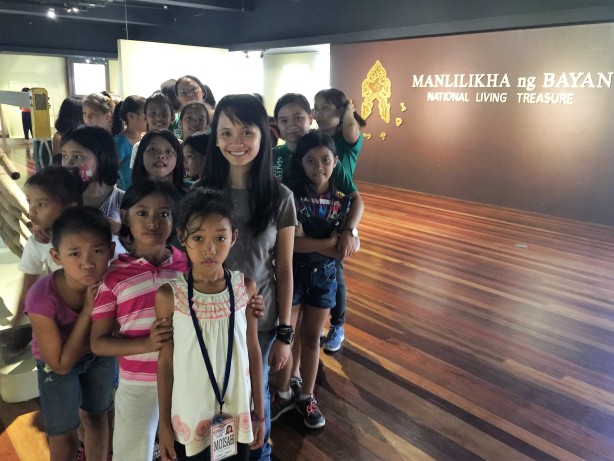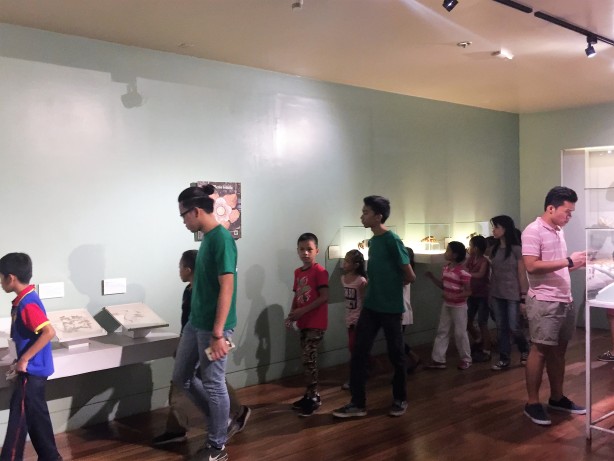 Lunch at Jollibee!
It was almost lunch time when we finished the tour inside the National Museum of Anthropology so we filled the kids' tummies, too!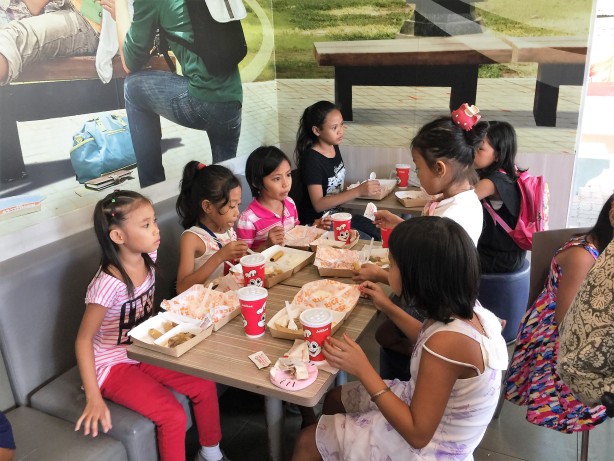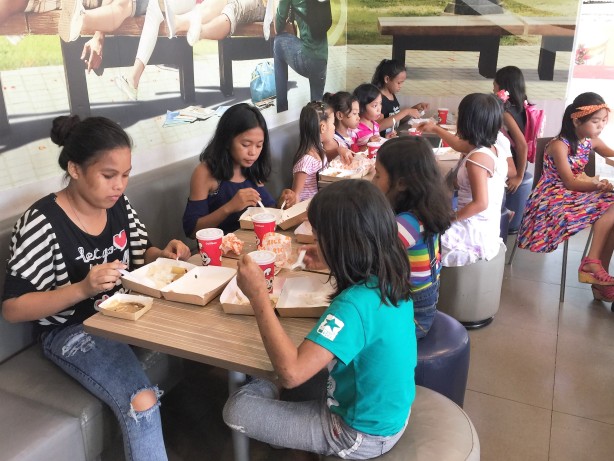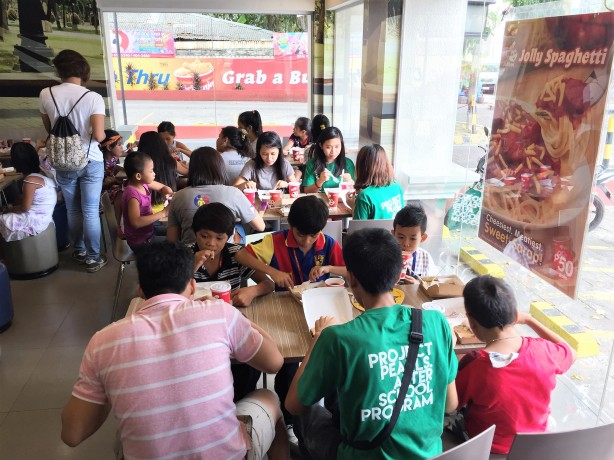 By the way, before we headed to eat our lunch, we had a photo op with one of our Philippine heroes in Luneta and it was Lapu-lapu! As some of you may know, Lapu-lapu was the very first claimed hero of our country. Together with his men, he fought against the Spaniards to resist colonization.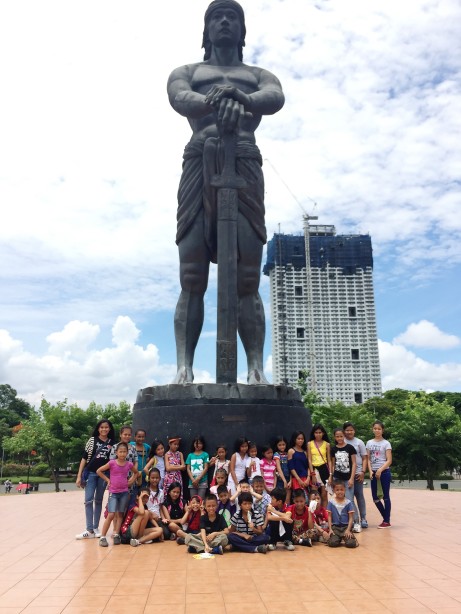 The Next Stop.
Next up is the national Museum of Fine Arts, formerly known as the National Art gallery. Another fun fact is that this building used to be the Philippine Legislative Building!
The museum hosted a brief orientation for us in front of the painting "Spoliarium."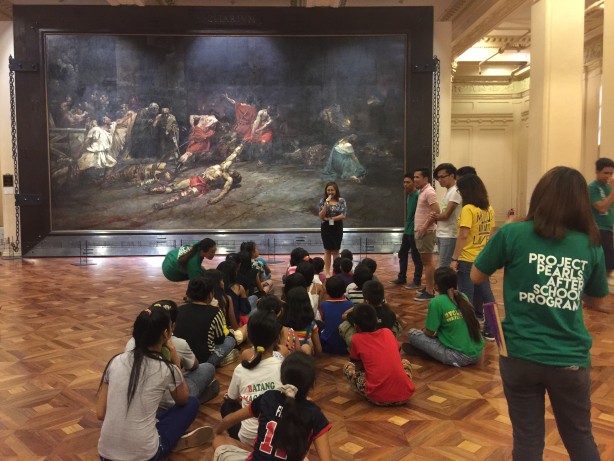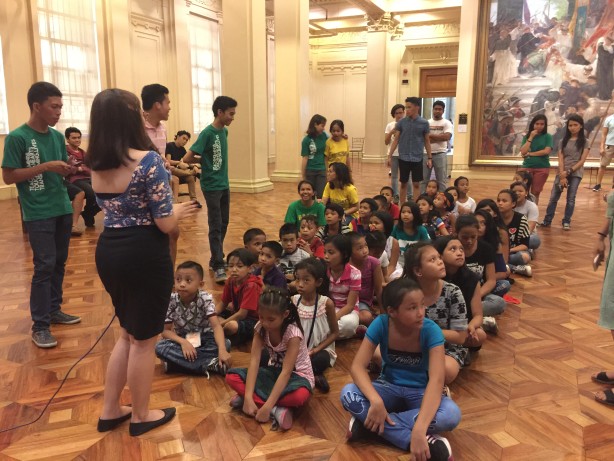 All of the kids were amazed to see the well-known "Spoliarium" in person. This masterpiece was made by one of our national heroes and world renowned painter: Juan Luna.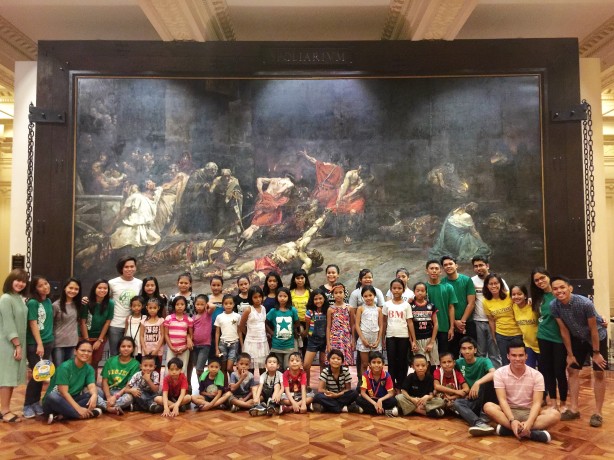 The National Museum of Fine Arts has two floors filled with classic and modern paintings and sculptures.
The kids definitely had a lot of fun on this field trip! Not only were they able to learn together, they also bonded with their co-scholars and volunteer-teachers! They may have gotten tired walking around two buildings but amazement still filled their eyes.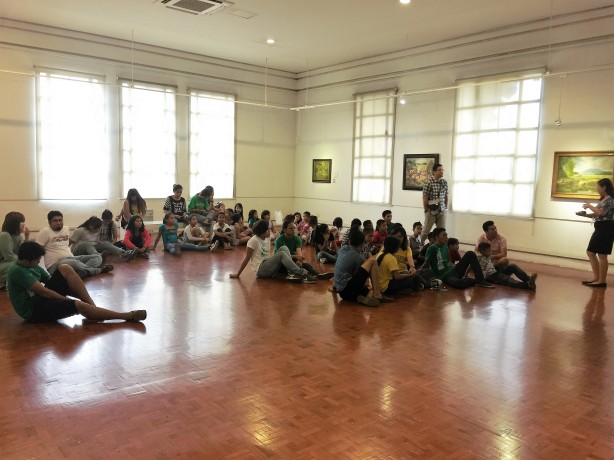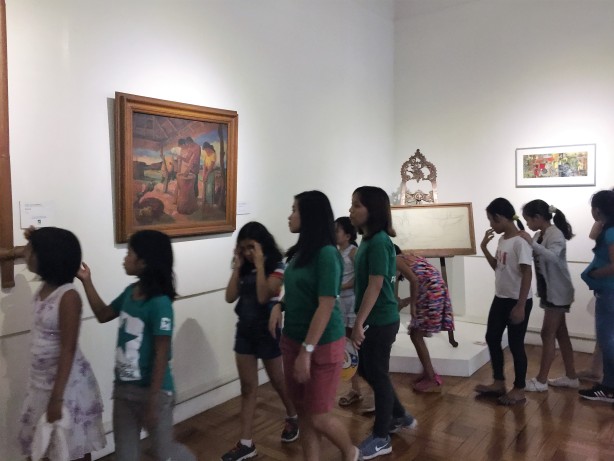 It was all fun!
Keep it up, kids! Continue to do good and explore not only museums but the world as well!
Also, thank you for today, volunteers. We may have gotten tired too but time with these kids is always worth it!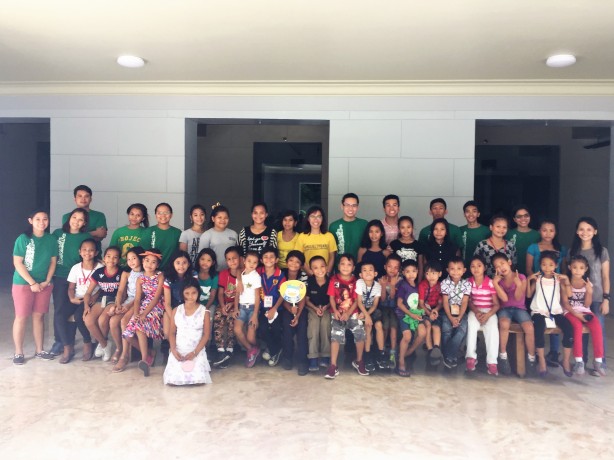 View more photos are on our Facebook page: www.facebook.com/projectpearls1
We are still accepting sponsor for our Scholarship Program as we wanted to change more lives for the better.
Just click this link for more details.
Thank you!
#projectpearls
#afterschoolprogram
#TeamASP
Share and Enjoy