Sept. 8, 2018 | Saturday
San Pablo Apostol Parish, Tondo, Manila, Philippines
"Grandparents make the world a little softer, a little kinder, a little warmer." ~Anonymous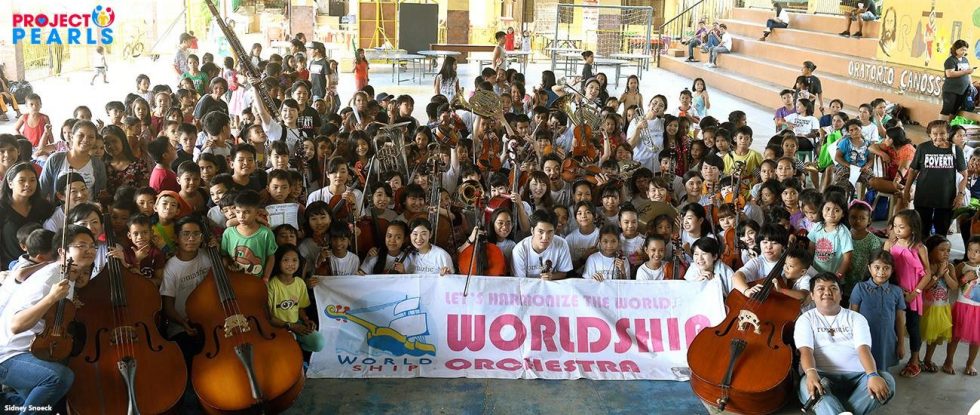 As we celebrate this year's World Grandparents Day on September 9th, our Brain Booster for this day was card-making for our Lolos and Lolas!
Kids give thanks to their grandparents by creating recognition letters and cards.
We also have some lolas for the feeding and their grandchildren gave some special gifts for them.
This day's outreach was held at the San Pablo Parish Church as we had special guests!
They are the LBC Foundation who sponsored the feeding and the Worldship Orchestra from Japan for a mini-concert just for us!
Thank you Oggie Cayetano with the Tondo Chamber Orchestra for making this wonderful concert possible. Everyone was amazed and  had so much fun listening to the different musical instruments played.
Thank you also to Miss Nena Wuthrich and team for sponsoring the feeding and activities.
Thank you so much to all our guests and volunteers for being with us for this day!
Thank you as well to Olivia McBride and Daren Store for all the donations of clothes.
Our kids and lolas had a wonderful Saturday morning!
Photos by: Sidney Snoeck